Specialty Shows
Monday 8PM-10PM

New Music Mondays

New Music Mondays focuses on highlighting new music at WSOU. The show features new music on the metal scene and new albums that are played in full on-air!

Monday 10PM-12AM

For The Record

Focuses on early metal and classic rock bands from the 70s who influenced the bands WSOU plays today. You'll hear everything from Deep Purple to to Blue Cheer, and even Aerosmith.

Tuesday 8PM-10PM

Punk University

Spins both old and new punk subgenres like classic punk rock, hardcore, and ska. You'll hear everything from Minor Threat and the Dead Kennedys to Casey Jones and The Clash.

Tuesday 10PM-12PM

Under the Stars

The best in emo, screamo, and post hardcore music. My Chemical Romance and Thursday both got their starts on this show. You'll hear PUP, The Story So Far, The Used, and so much more!


Wednesday 8PM-10PM

Street Patrol

Plays only local and unsigned artists. Biohazard and Ill Nino both started on this show. The show hosts the game, "Yank or Crank" which can either give a band more airtime on Street Patrol or have their CD destroyed live on-air!

Wednesday 10PM-12AM


Iridium

The Second Loudest rock show plays everything that isn't heavy enough for regular rotation. Playing everything from Alice in Chains to Nirvana, Iridium is your destination for everything grunge and rock.

Thursday 8PM-10PM

Vintage '80s

All genres of 80s metal, with an emphasis on bands that helped make WSOU the metal station it is today. The show plays and reminicises about bands like Iron Maiden, Scorpion, and Mötley Crüe

Thursday 10PM-12AM

Storming the Ramparts

100% epic Viking, Pirate, and Power Metal with everything from Blind Guardian and Wintersun to Amon Amarth and Enisferum.

Campus Buzz

WSOU's home for indie and college rock. A popular stop on the dial for those who love bands like Minus the Bear, Radiohead, and Cage the Elephant.
Seton Hall University
WSOU, which began broadcasting in 1948, is the student-run, award-winning radio station of Seton Hall University. Visit the Seton Hall Home Page to learn more about the University and to apply.
Visit Seton Hall
Listen Live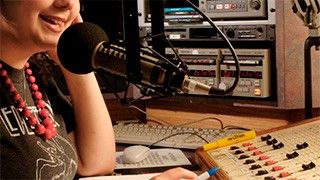 Stream Now
Listen to 89.5 WSOU online live from your computer of mobile device.
Merchandise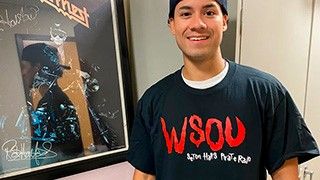 Online Store
Check out the WSOU online merch store and rep the LOUDEST rock.