WSOU Alumni
Alumni can stay connected by filling out the form at the bottom of this page!
For more than 70 years, WSOU has been mentoring and graduating students who go on successful careers in the news, broadcast, music, and entertainment industries.
Established in 1988, the WSOU Hall of Fame honors distinguished alumni who have made significant contributions to their professions and recognizes their involvement with Seton Hall University's student-run radio station. Inductees are chosen based on their professional accomplishments, WSOU student career activities, service to WSOU and Seton Hall University after graduation, support of current students, personal examples of servant leadership and involvement with alumni activities. The current members of the WSOU Hall of Fame are:
Bill Rock
Class of 1969
Jim Malespina
Class of 1971
Bob Ley
Class of 1976
Msgt. Thomas Gillhooly

Thomas Parnham

Steve Nenno
Pat Parson
Class of 1960
Rev. James Pindar
1961-1968
Robert Wussler
Class of 1957
Glenn Schuck
Class of 1985
Robert Windrem
Class of 1968
Bernie Wagenblast
Class of 1978
Bob Picozzi
Class of 1972

Matt Loughlin
Class of 1979

Pete Tauriello
Class of 1976

Frank Garrity
Class of 1982

Bishop John O'Hara
Class of 1967

Professor Stanley Kosakowski

Joe Garifo
Class of 1972
Matt DeVoti
Class of 1984

David Packer

Class of 1988

Cristina Del Giorno

Class of 1988

Richard Koziol

Class of 1968

Mark Maben

Joe Reilly

Class of 1960

Tracy Gottlieb

Class of 1975
Gabby Canella
Class of 2012

George Roskos
Class of 2009

Stephanie Wightman
Class of 2008
Clayton Collier
Class of 2016

Victoria Haffner

Class of 2013

John Fanta

Class of 2017
WSOU alumni wishing to stay connected to the station are encouraged to provided their contact information below, as well as to join WSOU's Alumni Facebook Group by emailing Bernie Wagenblast.
WSOU Alumni Contact Form
Seton Hall University
WSOU, which began broadcasting in 1948, is the student-run, award-winning radio station of Seton Hall University. Visit the Seton Hall Home Page to learn more about the University and to apply.
Visit Seton Hall
Listen Live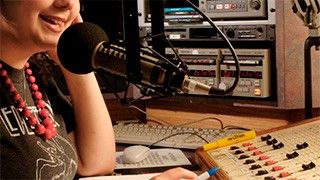 Stream Now
Listen to 89.5 WSOU online live from your computer of mobile device.
Merchandise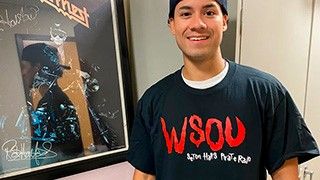 Online Store
Check out the WSOU online merch store and rep the LOUDEST rock.