Recap: Pirates Crush Wildcats in Pivotal BIG EAST Matchup
Date: May 1, 2023
By: Justin Oosterwyk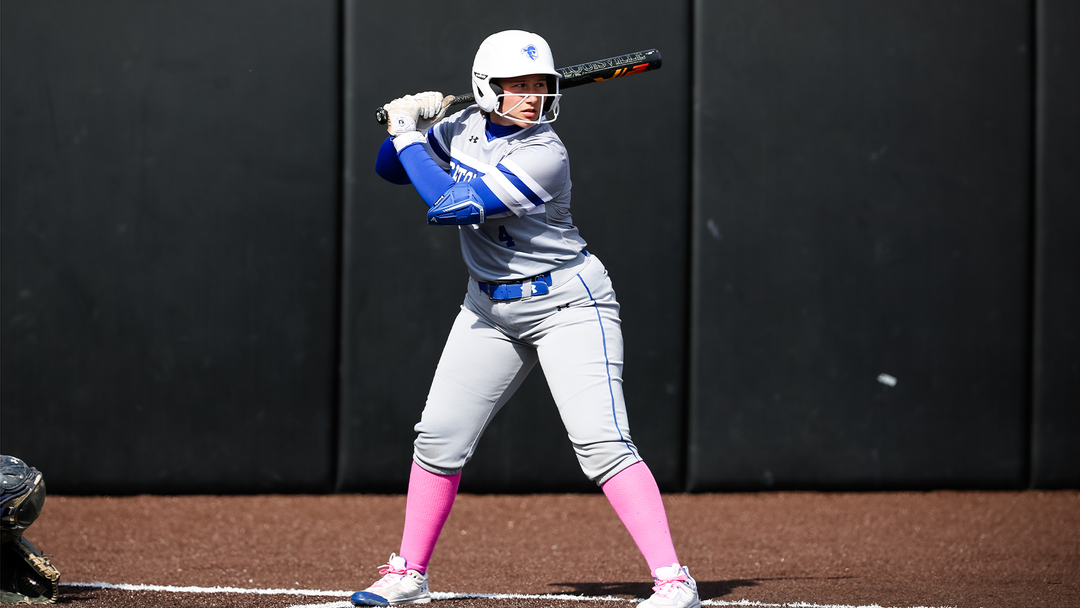 Seton Hall Athletics
The Seton Hall Pirates came out to play in an early rainy game against the Villanova Wildcats. The Pirates won the game 9-1 in five innings of play.
It was an all-around great performance from the Pirates, and it started with Sidney Babik on the mound, who had the complete game. She also made some stellar defensive plays, helping herself out in the bottom of the first tagging a runner out at home after a passed ball.
The Pirates' offense started hot with Lela Allen hitting a double and then Kelsey Carr scoring on a double of her own.
The Wildcats answered in the top of the second with Kelsey White flying out to right field scoring Ava Franz with a sacrifice fly to tie the game.
Then the floodgates opened for the Pirates, as they put up seven runs in the bottom of the third and fourth. Kelsey Carr hit a two-run home run to deep left field in the third, while Abby Wingo kept her hit streak alive as she hit a double that scored Taylor Hill and Ashley Colonnetta in the fourth.
.

Kelsey Carr crushes her 11th home run of the season deep over the wall in left to push our lead up to 4-1!#HALLin⚪ pic.twitter.com/n0KmYmO3KO

— Seton Hall Softball (@SHUSoftball) April 30, 2023
And then the rain came down, sending both teams into the dugout for a 30-minute delay. This did not stop the Pirates from having fun as they played hacky sack on the field during the stoppage.
The delay did not slow Babik as she worked a quick inning in the top of the fifth. She finished only giving up three hits with one earned run and one walk. She improved her record to 11-3 and lowered her earned run average to 3.97.
Moving into the bottom of the fifth, the Pirates worked the bases loaded where Abby Wingo worked a walk to end the game in the fifth due to softball's mercy role.
This was a pivotal win for the Pirates, as they take sole possession of second place in the BIG EAST. With a big final series against the Butler Bulldogs next weekend, the Pirates still have a chance to earn the first seed in the BIG EAST tournament and to stay hot going into postseason play.
Justin Oosterwyk can be reached at justin.oosterwyk@student.shu.edu.