Recap: Pirates Blast Bluejays 11-6 for Series Sweep
Date: May 18, 2023
By: Justin Oosterwyk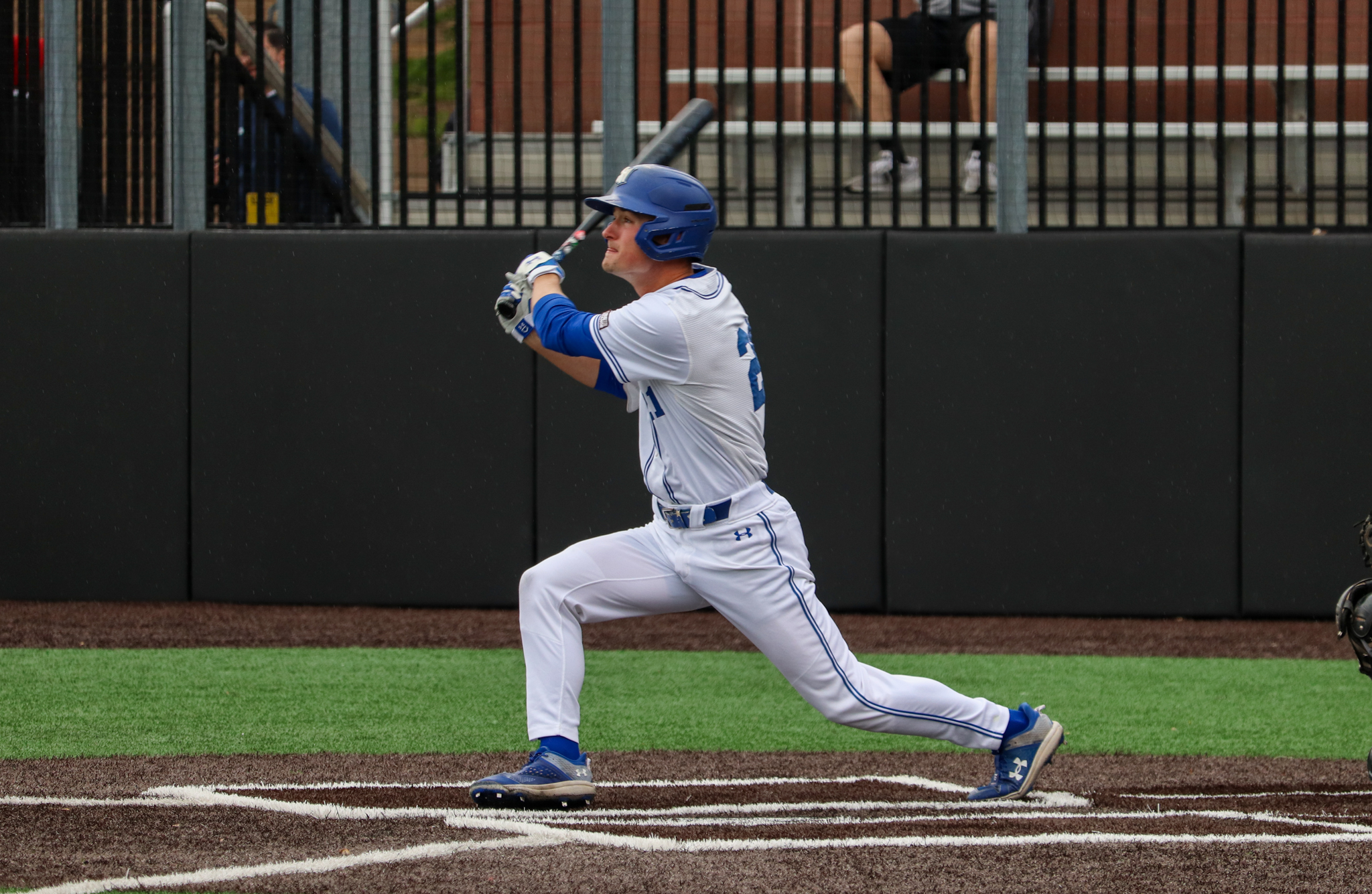 Kayla Fonseca/WSOU
The Seton Hall Pirates swept a pivotal series against the Creighton Bluejays to take third place in the BIG EAST Conference standings as they head into their last series of the season with an 11-6 victory today.
The Pirates knew they needed to have a great series to help their chances to get a bid in the BIG EAST Championship tournament that will happen later this month. The top four teams get into the tournament which takes place at the end of May. They move to 10-8 in conference play and 28-22 overall.
Cole Hansen took the mound this afternoon and earned the win. His record improves to 4-1 with a 3.57 ERA on the year. He pitched six solid innings with seven strikeouts, and two walks, letting up three earned runs.
Michael Gillen, Jay Allmer, and Ryan Reich came into the game for the final three innings to shut the game down.
The offense was the real show this afternoon. Every time the Bluejays tried to make an offensive stand, the Pirates fought right back.
Creighton started the scoring off with Colby Canales hitting a double which led to a run.
The Hall answered with four runs of their own. Jedier Hernandez started the scoring with an RBI single to right, then Zack Sylvester hit a sacrifice fly to score Devin Hack. To cap it off, Will Gale hit his second homerun of the year to score Hernandez to make it a 4-1 game.
!!!

His second career HR gives us a 4-1 lead #HALLin ⚪️ pic.twitter.com/MUjiUpFsft

— Seton Hall University Baseball (@SHUBaseball) May 14, 2023
In the fourth, Colby Canales struck again hitting a two-run home run to left center field, closing the gap. But the Pirates answered with a sacrifice fly from Jedier Hernandez making it a 5-3 game.
In the sixth, the floodgates opened for the Pirates' offense. Oscar Murray punched a single to right field to score Zack Sylvester. Alex Clyde then hit one through the left side of the infield to score another run making it a 7-3 game.
With the bases loaded, Max Viera hit a grand slam over the parking deck for his fifth homerun of the year to make it an 11-3 game.
we are ‼️

Max breaks this one open with a grand slam that lands at the top of the parking deck!!!#HALLin ⚪️ pic.twitter.com/lfiaAEQwVY

— Seton Hall University Baseball (@SHUBaseball) May 14, 2023
The Bluejays answered back with Jack Grace hitting a three-run home run in the top of the eighth inning making it an 11-6 game. Ryan Reich came into the ninth to close the game to get us to our final score.
The Pirates look to stay hot as they have their final three games against the Villanova Wildcats next weekend in another pivotal series.
Justin Oosterwyk can be reached at justin.oosterwyk@student.shu.edu.