One Giant Question Week 16: Is Next Week the Most Important Game of the Last Five Years?
Date: December 26, 2022
By: Brian Henderson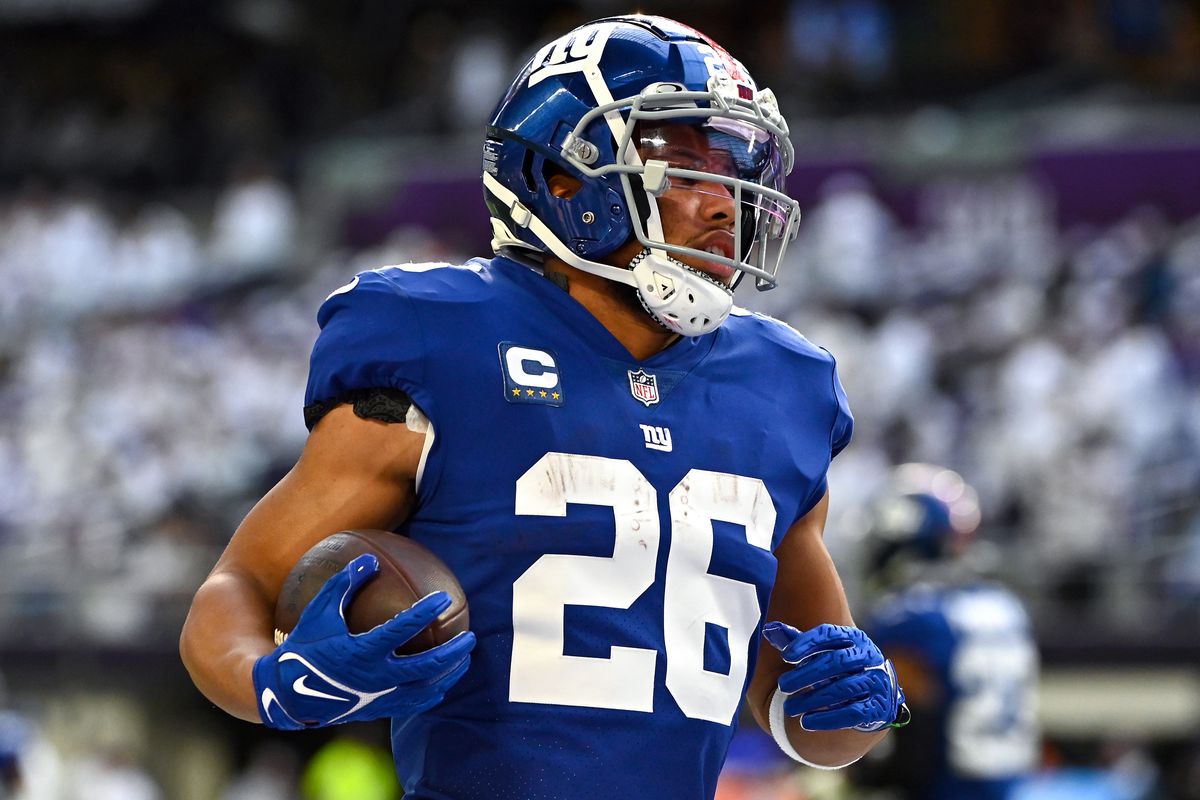 Stephen Maturen/Getty Images
The Giants lost a heartbreaker to the Vikings on Christmas Eve, 27-24.
This one sucks, man. How many times are the Giants going to lose on last-second insane field goals? The Vikings kicker Greg Joseph is alright, but him hitting a 61-yarder with four seconds on the clock is a formality at this point.
MINNESOTA MAGIC FROM 61 YARDS TO BEAT THE GIANTS

(via @nfl)pic.twitter.com/dPOvSfgQtW

— ESPN (@espn) December 24, 2022
Giants fought hard but some goofy mistakes ultimately cost them this game. Still a great outing for them. They almost had it. Saquon had a nice game, Daniel Jones played wonderfully, and I'm starting to think Isaiah Hodgins has a real place on this team. He's been the best receiver for the Giants a few times this year now.
Career day for Isaiah Hodgins with 8 catches 89 yards & a TD grab.

His releases & ability to make tough catches has been friendly for Daniel Jones. He has a 80% catch rate & 3 TD's over 7 games with the Giants pic.twitter.com/g2XQ6Y25pS

— Bobby Skinner (@BobbySkinner_) December 26, 2022
That Bellinger fumble was brutal. Changed the game in a bad way for the Giants. This is a game that they 100% could have won but lost it at the last moment. Wasn't a huge fan of an all-out blitz on the final play, but you can't let Justin Jefferson do that on a screen. I get who it is but come on.
Anyways, looking to the future, the Giants play their final home game against the Colts next week. This is the most important game for the Giants since their playoff game in Green Bay in 2016.
The Giants haven't been in playoff contention since then and with a win next week, I think they got a shot to make the playoffs in year one of Daboll with a team that is certainly underqualified.
The Colts are starting Nick Foles this week and presumably next week too. We all know what happens when Foles becomes a backup, so the Giants should not take this game lightly.
I know they blew it, but that team did put up 33 on the Vikings in the first half. Their running game isn't too bad, and they've got some good receivers too.
If the Giants win next week, I really do think they make the playoffs for the first time since 2016. Since that loss in Green Bay, the Giants have never had a game where really any stakes were on the line. They've been horrible ever since, but next week they have a chance to get back into the postseason.
All eyes are on them next week. The Giants need to be at their best.
Brian Henderson can be reached at brian.henderson1@student.shu.edu.