Devils Player Preview: Jesper Bratt
Date: September 21, 2022
By: Justin Lotito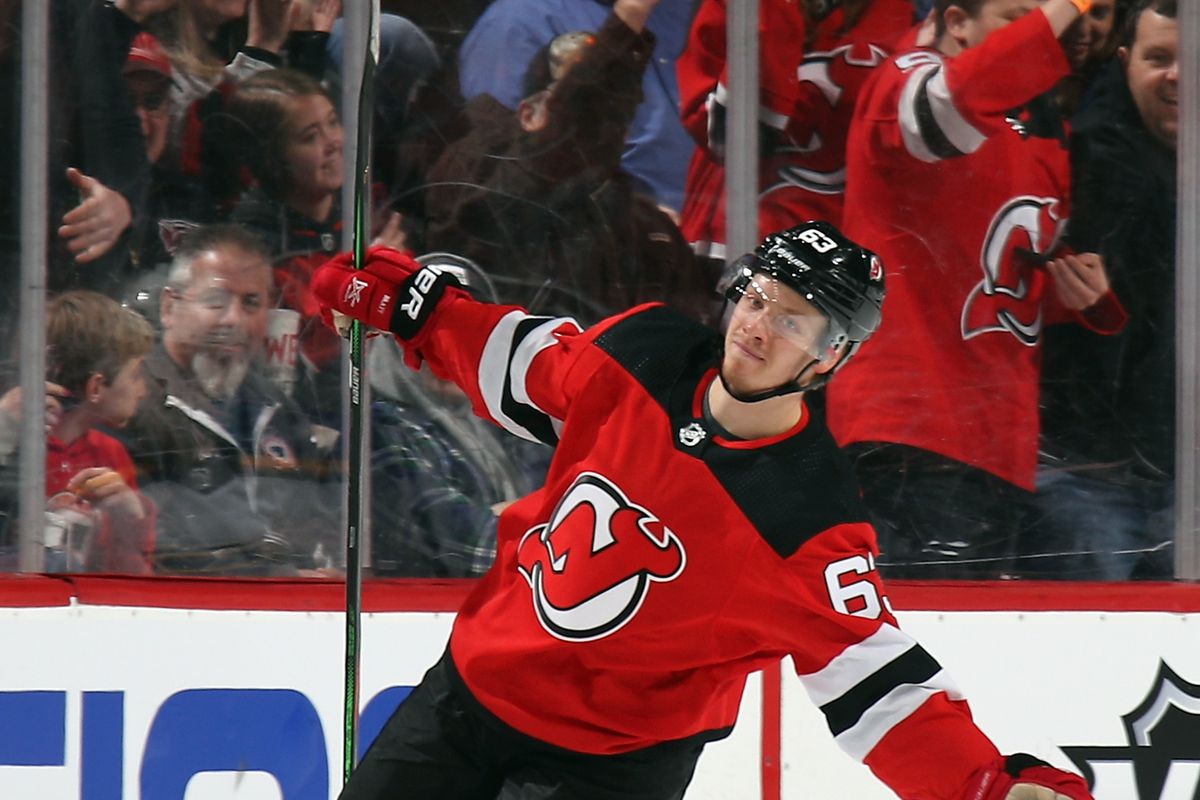 Bruce Bennett/Getty Images
Countless unknowns surround the Devils entering the 2022-2023 season. However, one thing is certain, winger Jesper Bratt is a rising star.
After being drafted in the sixth round of the 2016 draft, Bratt had an outstanding 2017-2018 rookie season. Bratt's surprise emergence resulted in him scoring 13 goals and helping with 22 assists for a total of 35 points. Over the next few seasons, Bratt became a solid scorer for the team.
This past year, he established himself as an elite talent.
During the 2021-2022 campaign, Bratt posted career highs in almost all categories. In 76 games played, Bratt scored 26 goals and tallied 47 assists for a total of 73 points. He led the Devils in assists, points, and plus/minus. Bratt tied with Jack Hughes for goals scored.
One of the many reasons why Bratt was so successful was because of his chemistry on the ice with his teammates Hischier and Hughes. When playing, he brings the best out of his teammates.
After his career year, Bratt had an eventful 2022 off-season. Rumors began circulating that Bratt was on the trade-block. League sources speculated that New Jersey was looking to ship him due to failed long-term contract negotiations.
However, Bratt's representative, Joakim Persson, put the rumors to bed, telling reporters that both sides had discussions about a long-term deal.
Jesp some #NEWS to drop: We have signed Jesper Bratt to a one-year deal worth $5.45 million, avoiding arbitration. He is an RFA at the end of 2022-23.

— New Jersey Devils (@NJDevils) August 3, 2022
In the end, Bratt signed a one-year, 5.45-million-dollar contract.
Now going into his sixth season as a pro, Bratt will be able to prove to the front office why he deserves a more luxurious long-term deal.
If the Devils want to make it to the playoffs next season, they will need Bratt to continue his elite play. Fans are eager to see what he can bring to the table this season, and if he can elevate his game to an even higher level.
Justin Lotito can be reached at justin.lotito@student.shu.edu.
Posted in: Sports, NHL, New Jersey Devils