Katherine's Top 10 of 2021
Date: January 13, 2022
Author: Katherine Patton
2021 has without a doubt been a significant improvement over 2020, with concerts finally making a return we saw a lot of bands go on tour and come out with new music. For me it felt like some of these albums came out at exactly the right time with everything going on in the world. These are my personal top 10 albums of 2021. Again, these are my picks, you're welcome to agree or disagree, and different opinions are always welcome. Live albums are not included in the list, neither are cover records, re-mastered records or singles. This list focuses on original full-length albums and EPs that were released in 2021.
Honorable Mentions:
The Nightmare of Being by At the Gates
Call of the Wild by Powerwolf 
Fragments of a Bitter Memory by Dying Wish 
In the Court of the Dragon by Trivium
For Those Who Wish to Exist by Architects
10) Senjutsu by Iron Maiden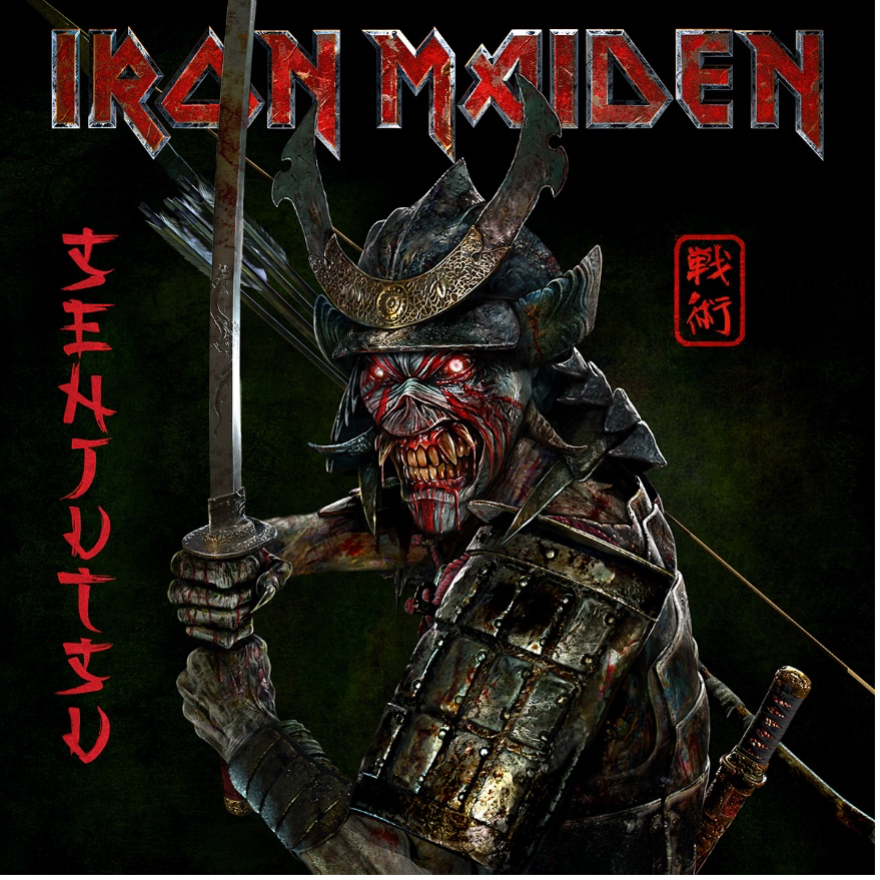 The rock legends and metal pioneers released their 17th studio album in 2021 following up The Book of Souls. This album ended up incorporating parts of the classic Iron Maiden story-telling that I love with a more straight forward rock sound. Now before you go listening to it expecting Maiden's old school thrash sound, I have to warn you you'll be disappointed. But that's what I like about this record, they're not trying to make a subpar version of Powerslave or The Number of the Beast, rather they're continuing to evolve their sound, despite the band being over 40 years old. The instrumentation for their power ballads on this record along with a slow build really demonstrate the range Iron Maiden brings to their music. I'm personally looking forward to seeing them on tour later this year and hopefully they'll throw a few songs off this album into their setlist. 
9) Change of Plans by Can't Swim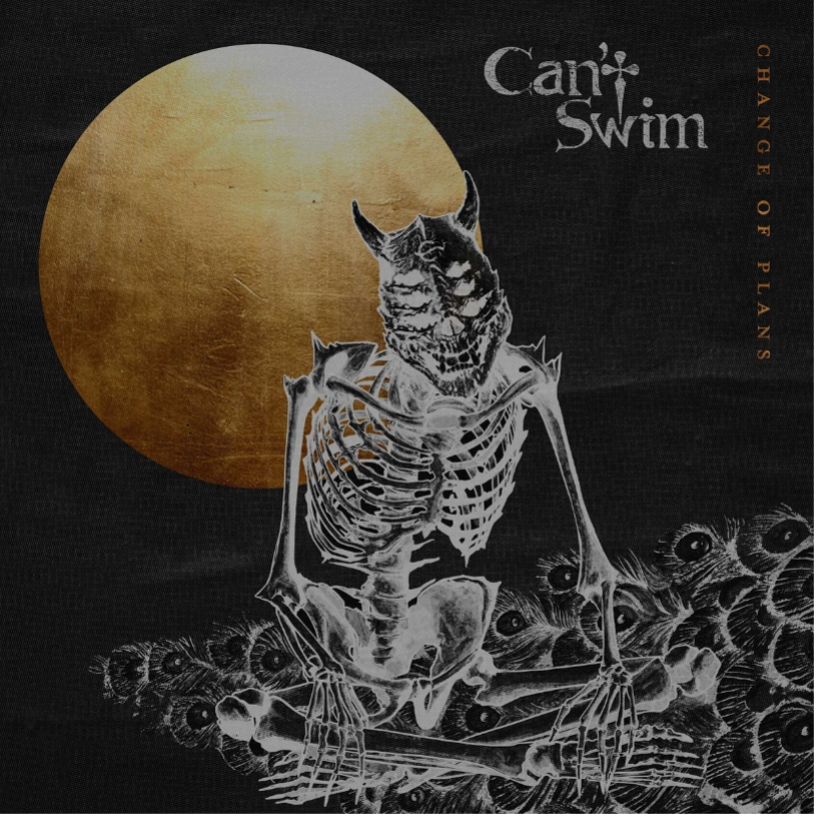 The only album on this list that is arguably more post hardcore than metal, these NJ natives rip through the eleven tracks on the record with raw fury and emotion. With songs like Set the Room Ablaze and Better Luck Next Time interwoven with more angst-ridden tracks like Sense of Humor and Ten Years Too Late, this record combines what I loved about the band's Foreign Language EP and their classic pop-punk roots. Can't Swim perfectly balances emotional lyrics with hard hitting guitar work and Chris LoPorto's vocals continue to put the band ahead of others in the scene with the power and range behind it. While this is only the band's third full length record, their previous EPs left fans confused with the direction the band was going, but if Can't Swim continues with the sound they brought to this record, I'll be thrilled. 
8) Arrows by Red Fang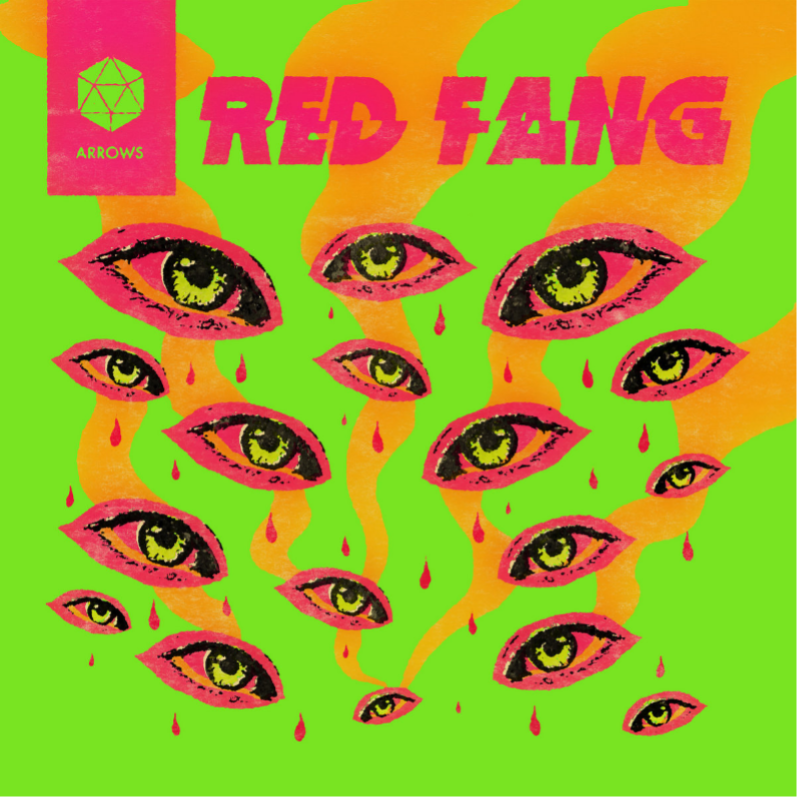 The Portland natives brought their A-game with this record, seamlessly blending thirteen tracks of sludge rock and post punk sound. The five years since their last album seems to have helped the band explore new creative directions with Aaron Beam's distinct vocal sound. Red Fang also seems to understand that with a slower, tuned down sound, the shorter the better. Most songs on this record don't run longer than 4 minutes, which adds to the sharp intensity of this record. Seriously if you haven't heard this record definitely go give it a listen. 
7) Turn Up that Dial by The Dropkick Murphys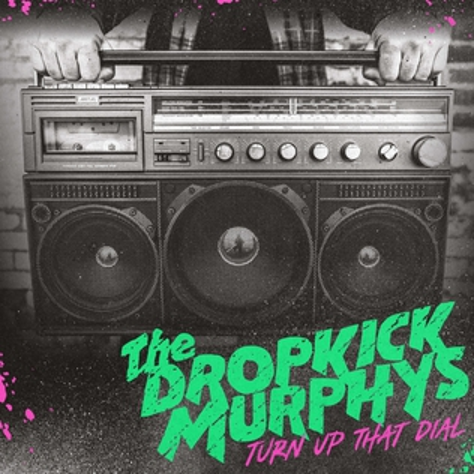 This was a classically fun Celtic punk album which is why it's rightfully on this list. With concerts making a return this summer the joking antics of this record were exactly what fans needed after the stress of the past two years. Songs like Good as Gold and Mick Jones Ate My Pudding bring an enthusiasm that many bands struggle to create in the studio, but Dropkick nails it every time. In addition, the lyrics provide great insight into the current climate, where they encourage people to put their difference aside and just enjoy music. Finally, the thing I love about this album is that it's meant to be performed live, seeing Turn Up that Dial performed in Asbury Park was the highlight of my summer, if you haven't checked out this record do yourself a favor and give it a listen. 
6) Manic by Wage War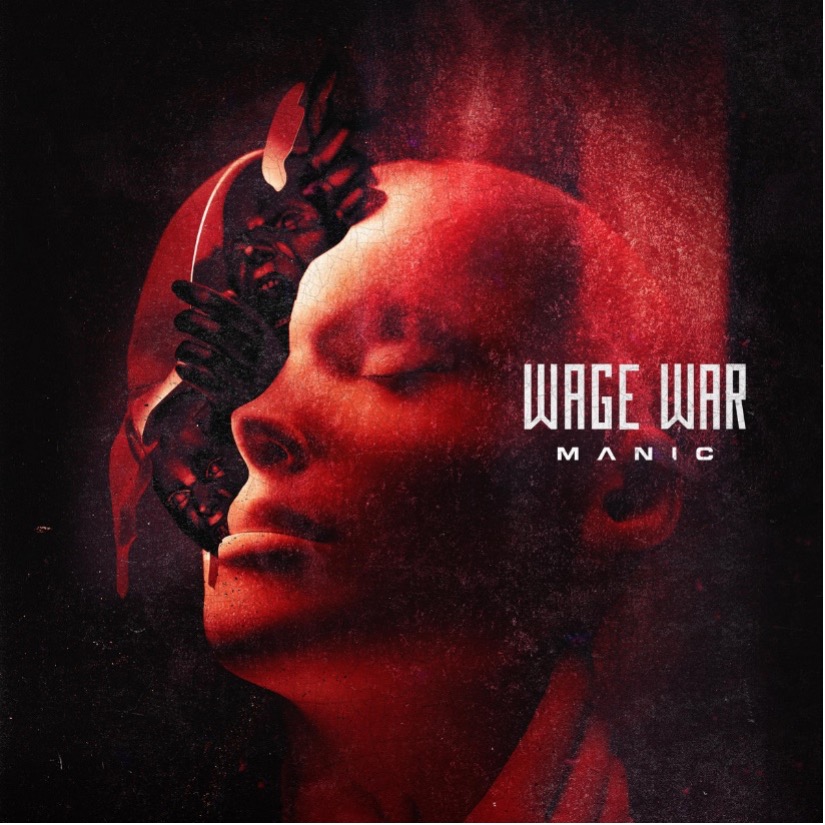 I knew very little about this band going into 2021 but after dropping their fourth studio album this year they've quickly become one of my favorite metalcore bands on the scene and I have a feeling I'm not alone. Manic is a perfect example of how technical influences in metal can work and not take away from the brutal breakdowns, which are throughout the record. My personal favorite song on the album, High Horse blew me away when I first heard it and the while the rest of the album isn't quite as heavy, it shows that a band can throw in EDM influences while still having insane guitar work and guttural vocals. 
5) Servant of the Mind by Volbeat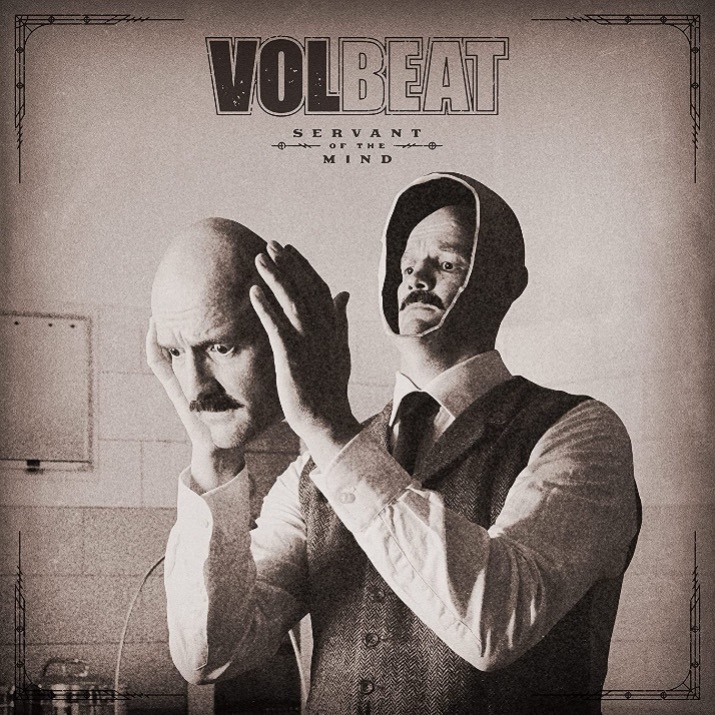 I'm not going to lie, this album surprised me in the best way possible. Almost everyone I know has a strong opinion about Volbeat, they're either a diehard fan or they're definitely not. The band releasing this record just a few weeks before the end of the year was a bit unconventional as well, but regardless I almost fell over when I heard this record for the first time. The perfect blend of their hard rock and blues sounds along with some epic guitar solos create what might end up being my favorite Volbeat record of all time. With tracks like Shotgun Blues, Passenger, and my personal favorite Becoming, Volbeat created a fun, fast paced record which was a pleasant surprise in 2021.
4) A Tear in the Fabric of Life by Knocked Loose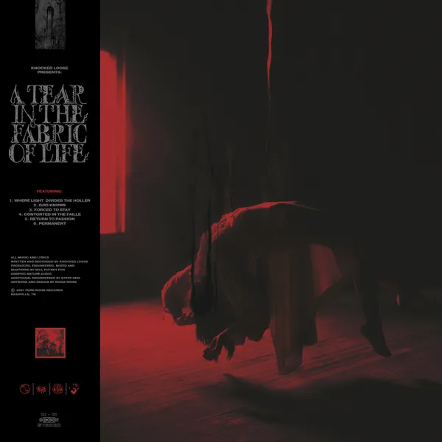 These Kentucky natives have the under 30 beatdown hardcore fans in a vice grip and I'm no exception. I've been a fan of this band for several years now, so I was thrilled with the release of this new EP because it proved one thing: Knocked Loose isn't going to soften their sound to get mainstream success. It's a trap so many bands with a relatively young fanbase fall into and I'm please to say Knocked Loose has soundly avoiding this pitfall. With their brutal sound and Bryan Garris' next level vocals, the EP has six tracks of slow tempo breakdowns, and songs that make you want to hop in a mosh pit. I also had the pleasure of seeing them support Gojira and seeing them preform Contorted In the Faille live was crazy. The release of this EP has assured me that despite gaining a new audience, Knocked Loose has every intention of keeping the scene alive and brutally heavy. 
3) …And I Return to Nothing by Lorna Shore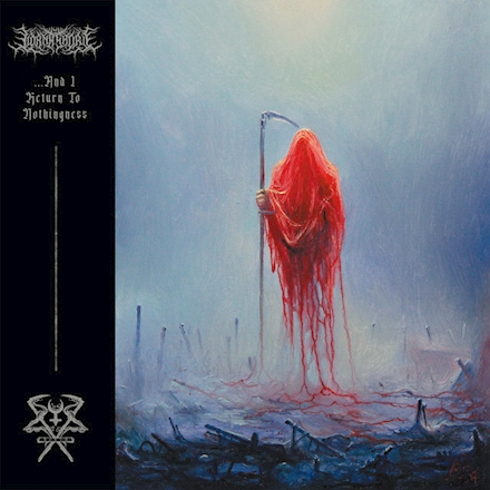 When I heard the first track off this EP, I immediately knew it was going to be one of my top albums of the year. I also knew that it had the heaviest breakdown of 2021, and this is mostly thanks to the insane vocal abilities of Will Ramos. There were a lot of questions circling around Lorna Shore after the departure of their lead singer CJ in 2019 but all worries about the future of the band have been effectively silenced with this release. While this deathcore band is still relatively unknown, I'm already seen them get more popular with the release of this EP. While only three tracks long, the quality and sound of each song is nothing short of a masterpiece. The intricate guitars, brutal drums and bass along with Ramos' guttural screams and squeals (that's right squeals) have rejuvenated the band and I will be first in line to buy a full-length album when they (hopefully) make one. 
2) Hush and Grim by Mastodon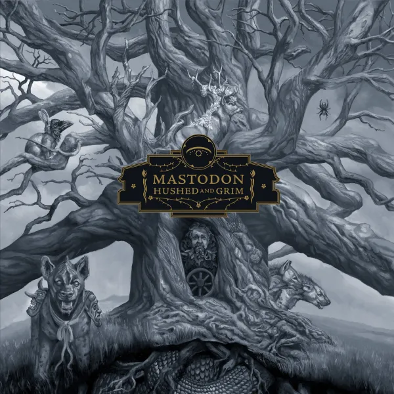 This should come as no surprise to anyone, as Mastodon's eight album has managed to reach moderate mainstream success. But more importantly for me Hush and Grim is an album that shows the range Mastodon has and how a band can evolve their sound almost twenty years into their career. While the album isn't as heavy as some veteran fans would like, I personally loved this album. Is it classic Mastodon? No, but it's providing a refreshing new take on the band and this album has been in my playlist nonstop since its release. To me, the lyrics are relatable in this time of uncertainty and the mellower sound shows Mastodon has another layer of artistry. 
1) Fortitude by Gojira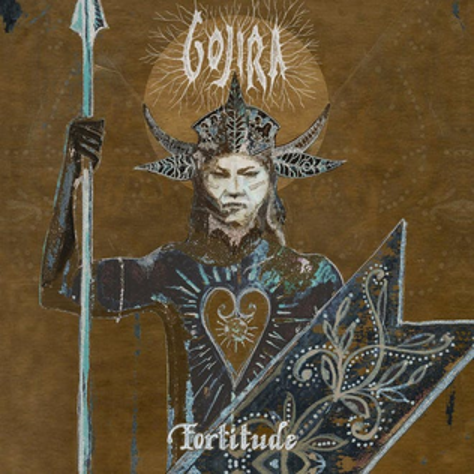 I've long hailed Gojira as one of my favorite bands of all time and their seventh studio album further cements the love I have for this band. The anticipation and hype that started in late 2020 was well worth it, as the album provided 11 tracks of classic Gojira heaviness, a mix of clean vocals and guttural screams, along with ripping guitars and of course Mario's unworldly drums. When I say this album has no skips I'm not kidding, and with a closing track as heavy as Grind, it's no wonder the album sold 27,372 units in the US alone. I was extremely excited for this release and even with all the hype surrounding it I wasn't disappointed in the slightest. Additionally, the band's work with Project Amazonia off the release of the single is just another reason the album holds the top spot on my list. I also got to see several tracks off the album performed live on their Fall 2021 tour, and I've got my ticket to see them with Deftones in May. Fortitude is an absolute masterpiece and as big as Gojira is already, I suspect this album catapulted them to one of the most well recognized and respected names in the metal community to date. 
Posted in: WSOU, WSOU Exclusive, Reviews