WSOU Reviews: Food Truck & Rock Carnival 2015
Date: September 23, 2015
Hear what the staff thought of the Food Truck & Rock Carnival that ran from September 18-20th!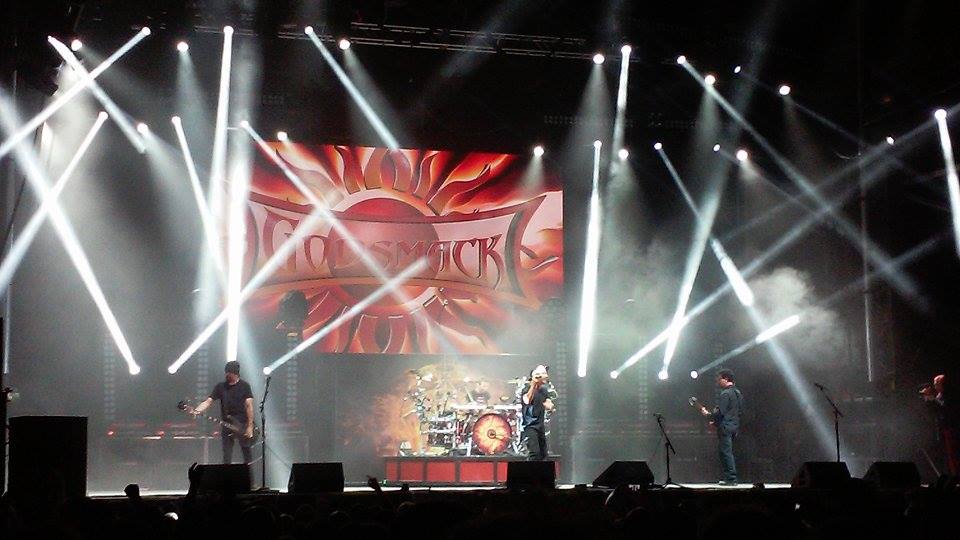 "Saturday night at the carnival was really a defining moment in my life for, ten years ago, my dad introduced me to the entire album of Guns N Roses' Appetite for Destruction and now I got to sing my heart out to "Welcome to the Jungle," "Nightrain," "Mr. Brownstone,"Sweet Child of Mine," and "Paradise City". These were combined with Slash's new hits with Miles Kennedy and the Conspirators such as "Bent to Fly" and "World on Fire". I was 20 feet away from one of the world's "Guitar Legends". My life will never be the same again."
Rachel Haggerty:
"Attending the Rock Carnival both days was one of the best decisions I have ever made. What's better than great food, great music, and the union of people who share the same love? Saturday was my favorite day of the fair, because at the end I squeezed my way up to the front of the crowd to see Slash, featuring Myles Kennedy and the Conspirators. I had already seen them once before, but it was amazing. Sunday was also a great day. I went to see Anthrax and Godsmack, to get into the metal spirit. After seeing them, I will definitely listen to them more. Overall, the Carnival was amazing, and I really hope it comes back around next year!"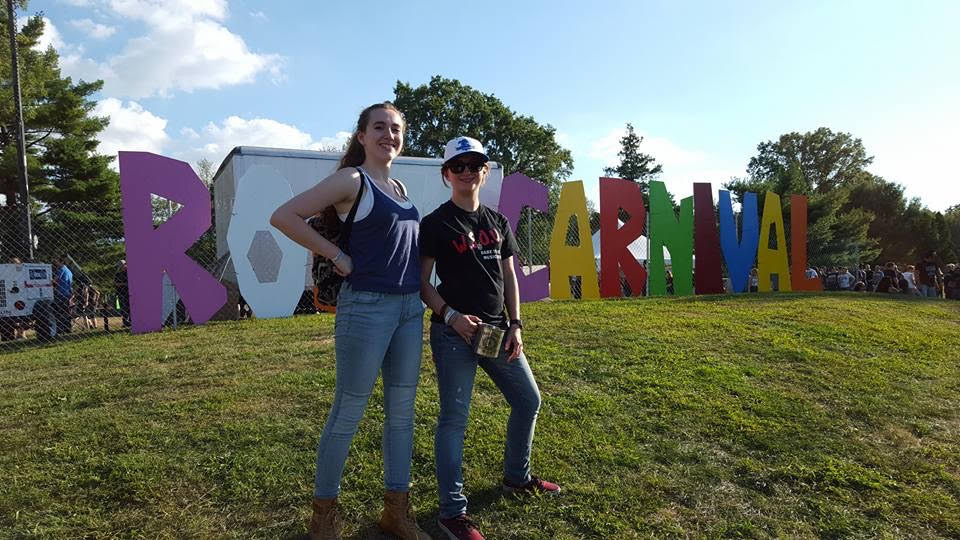 "The rock carnival was ridiculously fun, the crowds were insane, and my only regret is not going to more food trucks! Something which I thought was pretty cool was that no matter where you were you could still hear one of the concerts going on around you."
"The Rock Carnival had a great line up. Anthrax had a high energy set that appealed to audience members of all ages. It was really cool to see a little boy on his dad's shoulders with both hands raised in metal horns. Clutch opened with a song off of their new album, X-ray Visions. They played a solid set that featured a jam session with cow bell. Stone Temple Pilots and Godsmack both got the crowd excited. The only thing I could complain about was trying to get out of the parking area."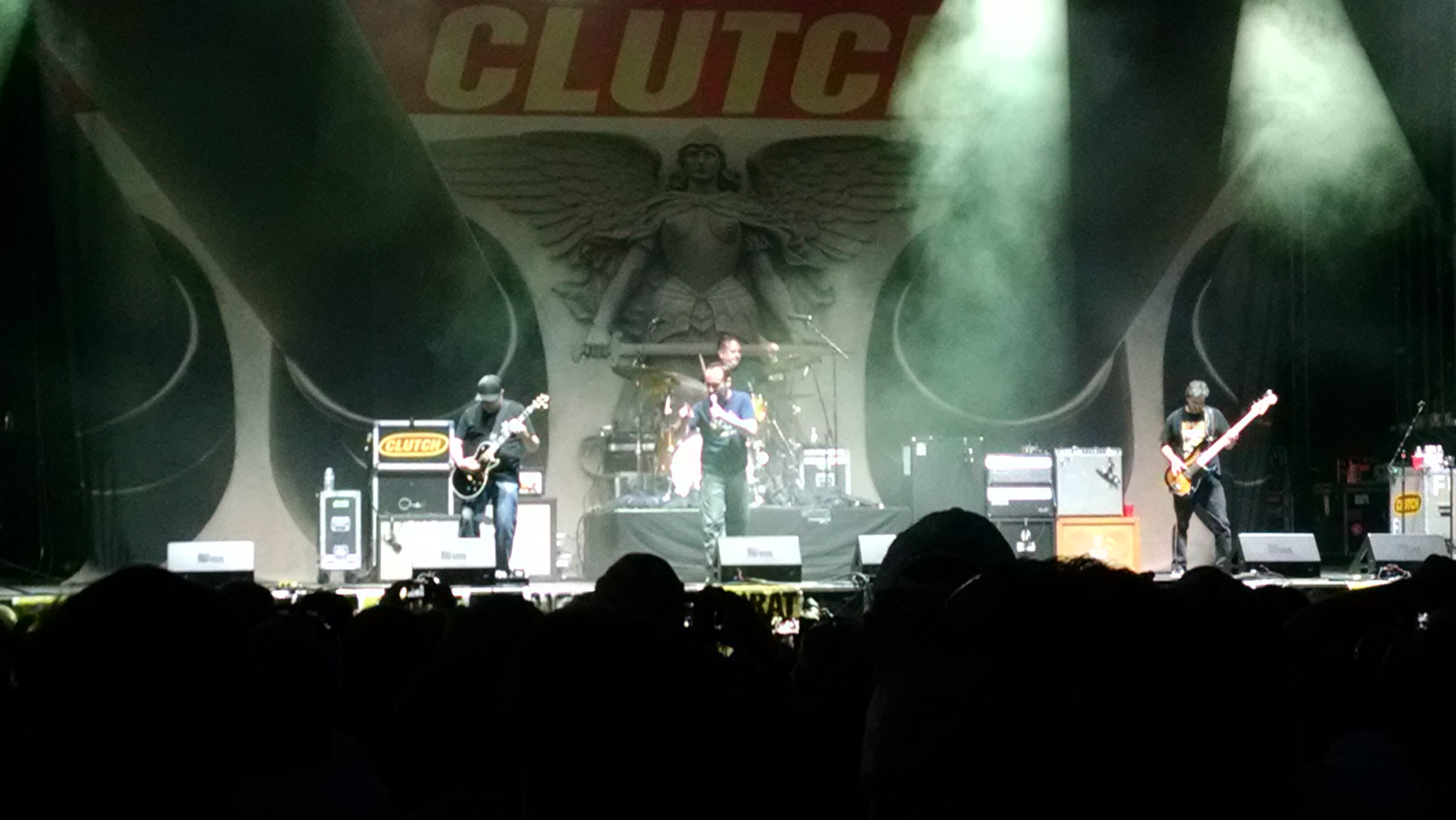 "I think Sunday was the best day of the fair. The quality and variety of the food trucks were remarkable! The two performances that stood out were Anthrax and Clutch. Anthrax put on a high energy set, including classics and some from the most recent album, 2011's Worship Music.The band stopped mid-set to pay tribute to Ronnie James Dio and Dimebag Darrell. It was a nice touch, and made sense in the set. Anthrax ended with "Indians," and two pits moshing at once. I was amped for the rest of the night. Clutch, who was right after, was a completely different experience. The groove and dynamic was a really fun time. I hope the carnival comes back around next year!"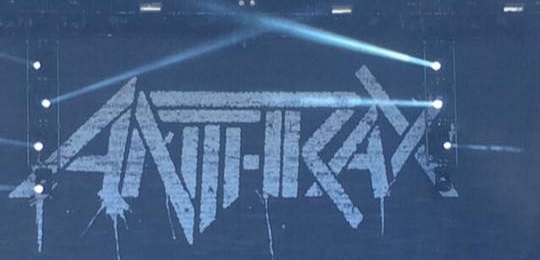 Prateek:
"Seeing Stone Temple Pilots and Godsmack for the first time was absolutely amazing. Stone Temple Pilots delivered a great performance. I was a little apprehensive at first because I wasn't sure what to expect with their new vocalist Chester Bennington (Linkin Park) and during the middle of their set, he seemed to have gone flat. Towards the end, however, when the band performed one of their hit singles "Plush" they predominately let the crowd sing it, with the band coming in every now and then. It was a very jubilant experience and something that I won't forget for a long time.
When it was time to see Godsmack, I literally ran because they were opening with "Generation Day" which is my favorite track from their new album. Godsmack was amazing live, and Sully is a very energetic front man who delivers tons of energy with every song. The band also did covers of classics such as Alice Cooper's "School's Out" and Deep Purples "Highway Star". Sully's movements on stage and him interacting with the audience is something every band who's trying to make it right now, should take note of. Everyone can be amazing in the studio, it's the live performances where one truly shows one's true art. Sully, in my opinion, did amazing and gave the crowd what they came to see. It's no wonder they were headlining."
---
Please note that the opinions expressed in this review are the opinions of the writer alone. They do not necessarily reflect the opinions of WSOU, Seton Hall University, nor any of its affiliates.
Posted in: Metal, Show Review, WSOU Exclusive