Why Zach Wilson Has a Bright Future
Date: May 27, 2021
By: Jimmy Bliss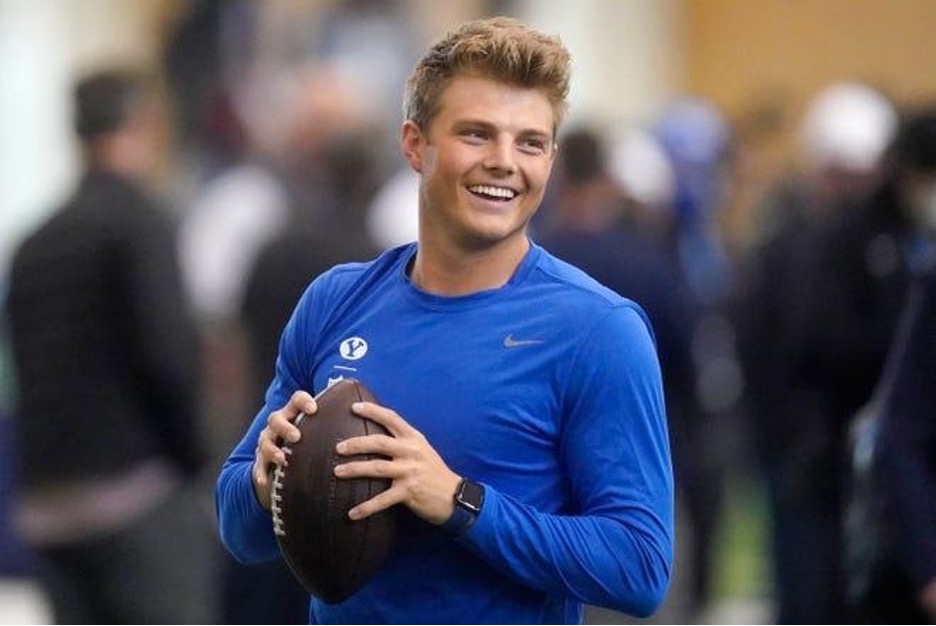 Rick Bowmer/Associated Press
The New York Jets have been searching for Joe Namath's heir-apparent ever since he retired in 1976. 45 years later, they finally have their man.
With the second pick in the 2021 NFL Draft, the Jets drafted Zach Wilson out of BYU. The baby-faced QB may look like he's still a high schooler, but don't let that fool you. The three-year starter took the college football world by storm in 2020, throwing for 3,692 yards, 33 touchdowns and three interceptions in just 12 games.
He also accounted for 254 yards and 10 touchdowns on the ground, bringing his already impressive numbers to the next level. It was a record-breaking season for Wilson, as he led the Cougars to eighth place on the AP Poll, their highest ranking since 2001. He shattered Steve Young's competition percentage record for a season, completing an astonishing 73.5 percent of his throws.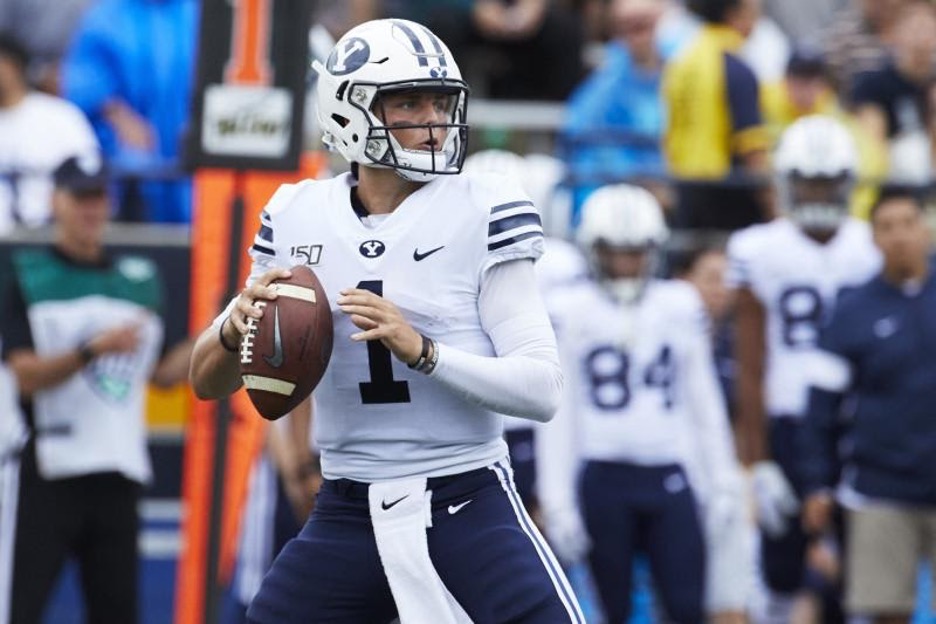 Rick Osentoski/Associated Press
When he steps foot in MetLife Stadium this fall, he will be playing against all odds. However, he has everything needed to succeed at the next level. His arm strength is second to none, with many prestigious scouts comparing it to the likes of Aaron Rodgers, Patrick Mahomes, and Josh Allen. When the play breaks down, Wilson has the ability to extend plays by moving outside of the pocket and keeping his eyes downfield, searching for an open teammate.
Even if no one is open, his 254 rushing yards and 10 rushing touchdowns prove that he is a weapon on the ground as well, which will send shivers down the spine of opposing defensive coordinators. It's no secret why many draft experts compared Wilson to Mahomes, but let's not get ahead of ourselves yet. The Jets should not be mentioned in the same sentence as the Chiefs at this point in time. But general manager Joe Douglas is making strides for that to happen sooner rather than later.
The fact of the matter is the Jets were selecting at number two in the 2021 NFL Draft because their offense couldn't score points. The offensive line was a mess, and the skill position players were laughable. But, in steps Joe Douglas who had one of the best offseasons in the NFL. In free agency, Douglas secured Wilson a deep threat in WR Corey Davis. Davis is coming off his best season yet, with 945 receiving yards and five touchdowns in just 12 games.
Along with him, the Jets signed WR Keelan Cole and OL Dan Feeney to fill a few much-needed holes. Cole has shown signs of becoming a good receiving threat, including his 143-yard performance against the Lions in 2020, but has never had the right quarterback under center to get the best out of him. As for Dan Feeney, he has started 57 games for the Chargers over the past four seasons, playing as both a left guard and a center.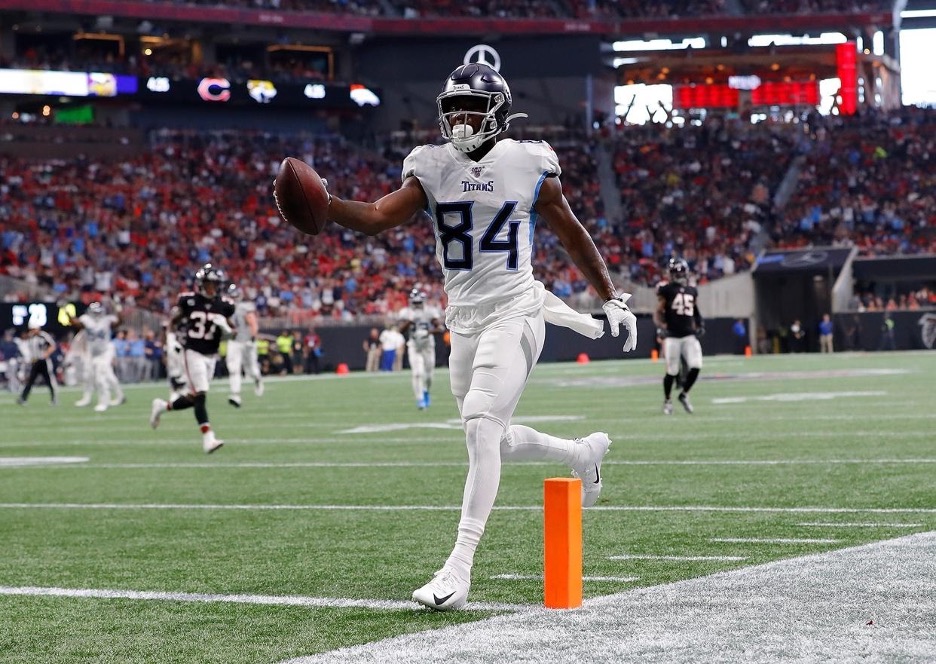 Kevin C. Cox/Getty Images
But the best thing that Joe Douglas did this offseason was nailing the draft. When you draft a quarterback in the first round, you need to surround him with players that will make him succeed in his first season. The Jets did exactly that, trading up to select USC guard Alijah Vera-Tucker with the 14th pick. Vera-Tucker is ranked as one of the best guard prospects in recent memory, being compared to Colts All Pro Quinton Nelson. Left guard was the Jets worst position on the offensive line last season, so he will slot in to become a day-one starter.
The Jets third selection of the draft came with the 34th pick, in which they selected Ole Miss WR Elijah Moore. Moore had 1,193 receiving yards and 8 touchdowns in just eight games for the Rebels last season, including three-200-yard games. Those games came against Florida, Vanderbilt, and South Carolina, with Florida and South Carolina each possessing elite cornerbacks, with Kaiir Elam and Jaycee Horn lining up across from Moore on many occasions.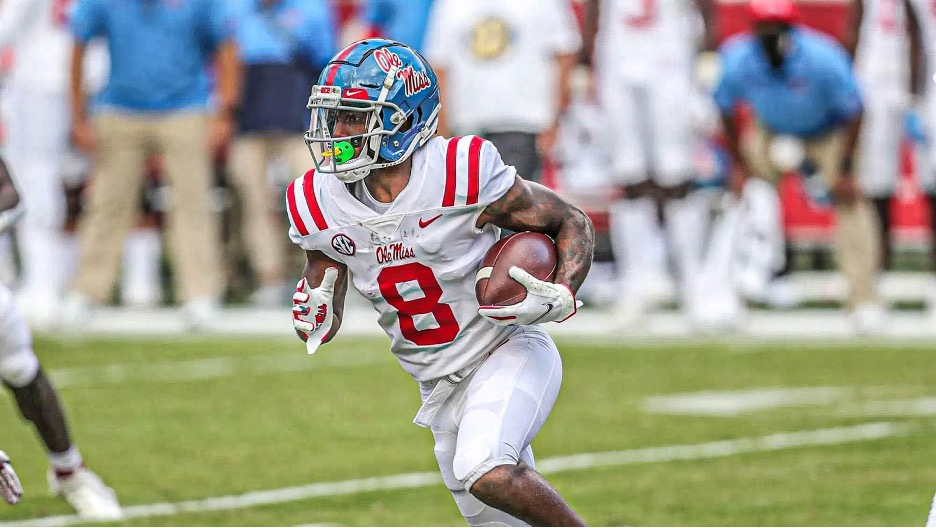 Getty Images
But Douglas was not satisfied with selecting three offensive players with his first three selections. So, he selected UNC RB Michael Carter in the fourth round, 107th overall. He may be short in stature, standing at just 5-foot-8-inches, but his impact on the game leaves nothing to be desired. In a split backfield with Jaevonte Williams, Carter rushed for 2,248 yards over the past two seasons. He is a perfect fit in the Jets' wide zone run scheme, as he excelled in running East-West, before finding the hole in the offensive line to run North-South between. He averaged eight yards-per-rush in 2020, leading all FBS running backs.
Wilson is getting everything that his predecessor, Sam Darnold, did not get. In Darnold's three years with the Jets, he only welcomed three other offensive players through the first three rounds of the draft. Those players were OT Chuma Edoga, OT Mekhi Becton, and WR Denzel Mims. Edoga has been underwhelming to say the least, with many suspecting this be his last season in green and white. Mekhi Becton had a fantastic rookie season and looks to have a promising NFL career.
Finally, Mims showed he has the potential to be a number one wide receiver in the NFL, but at that point, the jury was out on Darnold. He was set up for failure in New York, which is the exact opposite of what Wilson is set up for. If Zach Wilson doesn't pan out in the NFL, it won't be because of his supporting cast. It'll be because of him.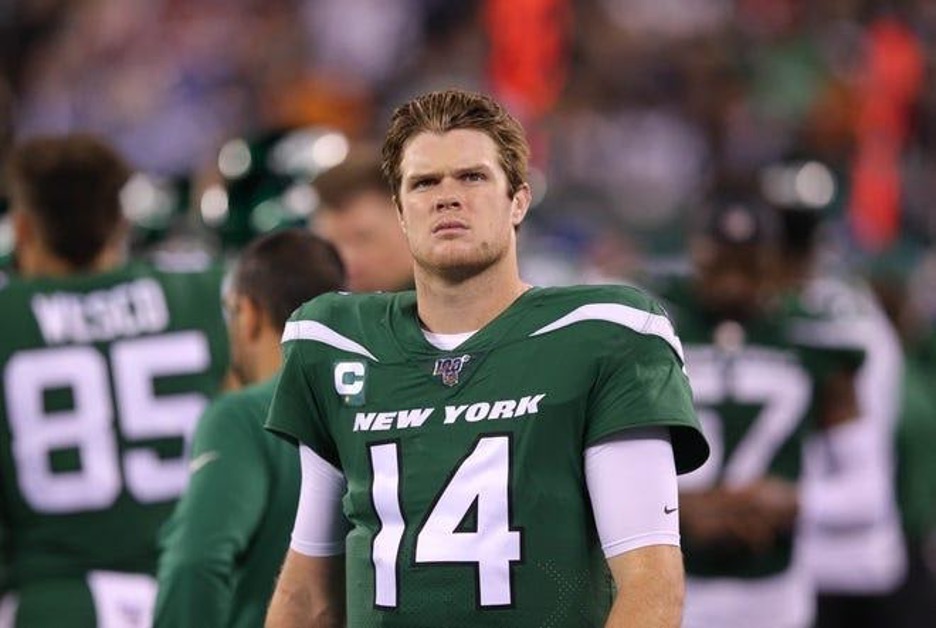 Brad Penner/USA Today Sports
However, the biggest reason for optimism in New York for Wilson is due to his leadership. Less than a month into his Jets career, he captured the heart of many New York sports fans by attending a New York Islanders playoff game on May 22. He did so alongside 10 of his offensive linemen, building an off-the-field chemistry with his new teammates. Wilson knew that he needed to bond with his offensive linemen in order to stay upright in 2021 and took advantage of the first opportunity he could. The cameras couldn't keep themselves off Wilson that night, which is a clear indication of his bright future in New York.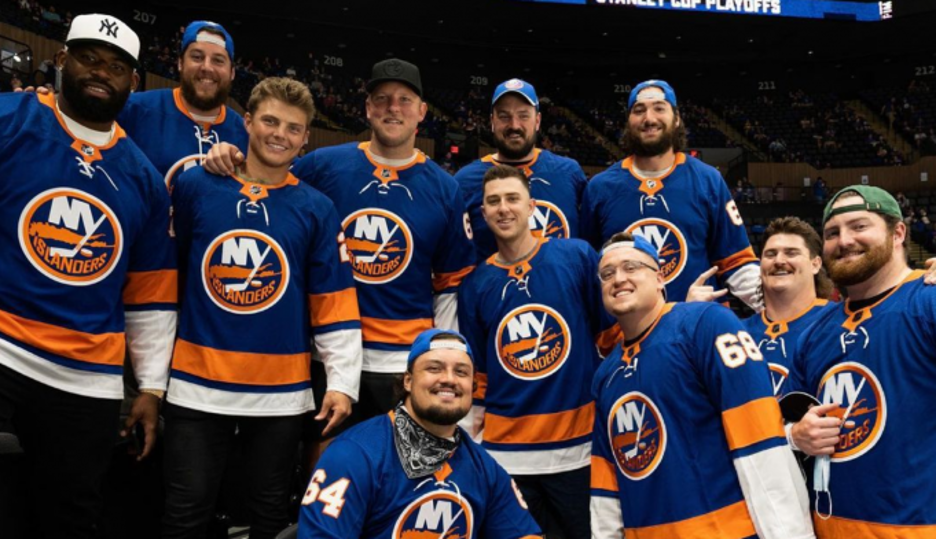 Islanders Instagram
Elsewhere, Wilson established himself as a team leader in the first few days of practice. Moore already said that Wilson's leadership reminds him of a general, and you can see his passion in just a moment's notice. During the draft, Wilson texted every new draftee, welcoming them to the team and expressing his excitement to play alongside them. He continued reaching out to current Jets after the draft concluded, confessing that he wants to build a connection with his teammates.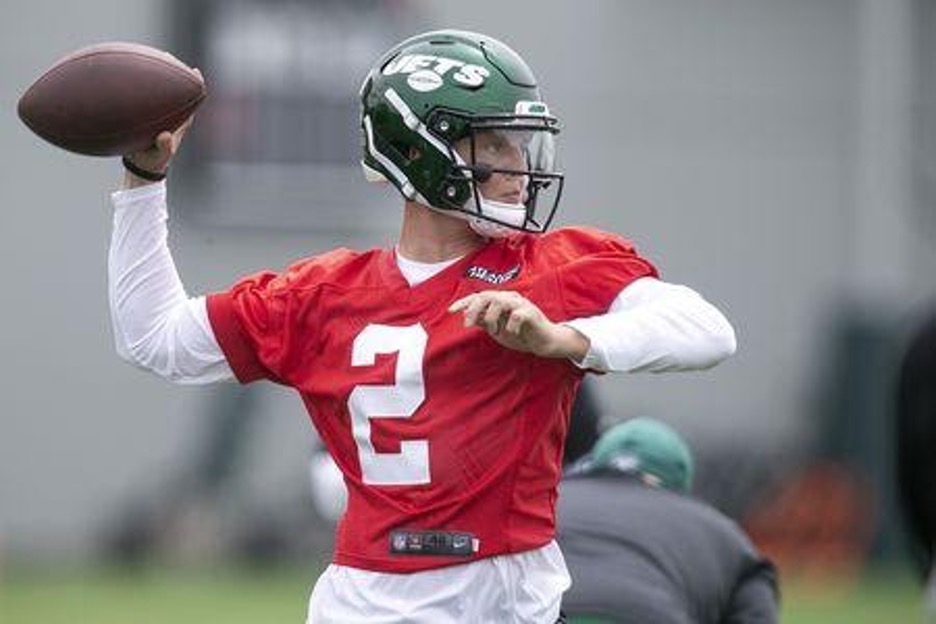 Aristide Economopoulos/NJ Advance Media
With the middle name of Kapono, meaning "righteous" in the Hawaiian language, it's not a coincidence why Wilson has a bright future ahead of him. He has all the tools that coaches dream about. Now it's time to sit back and watch his long and successful NFL career unfold.
Jimmy Bliss can be reached at james.bliss@student.shu.edu
Posted in: Sports