What to expect from the New York Mets bullpen
Date: February 19, 2021
By: Dylan Camp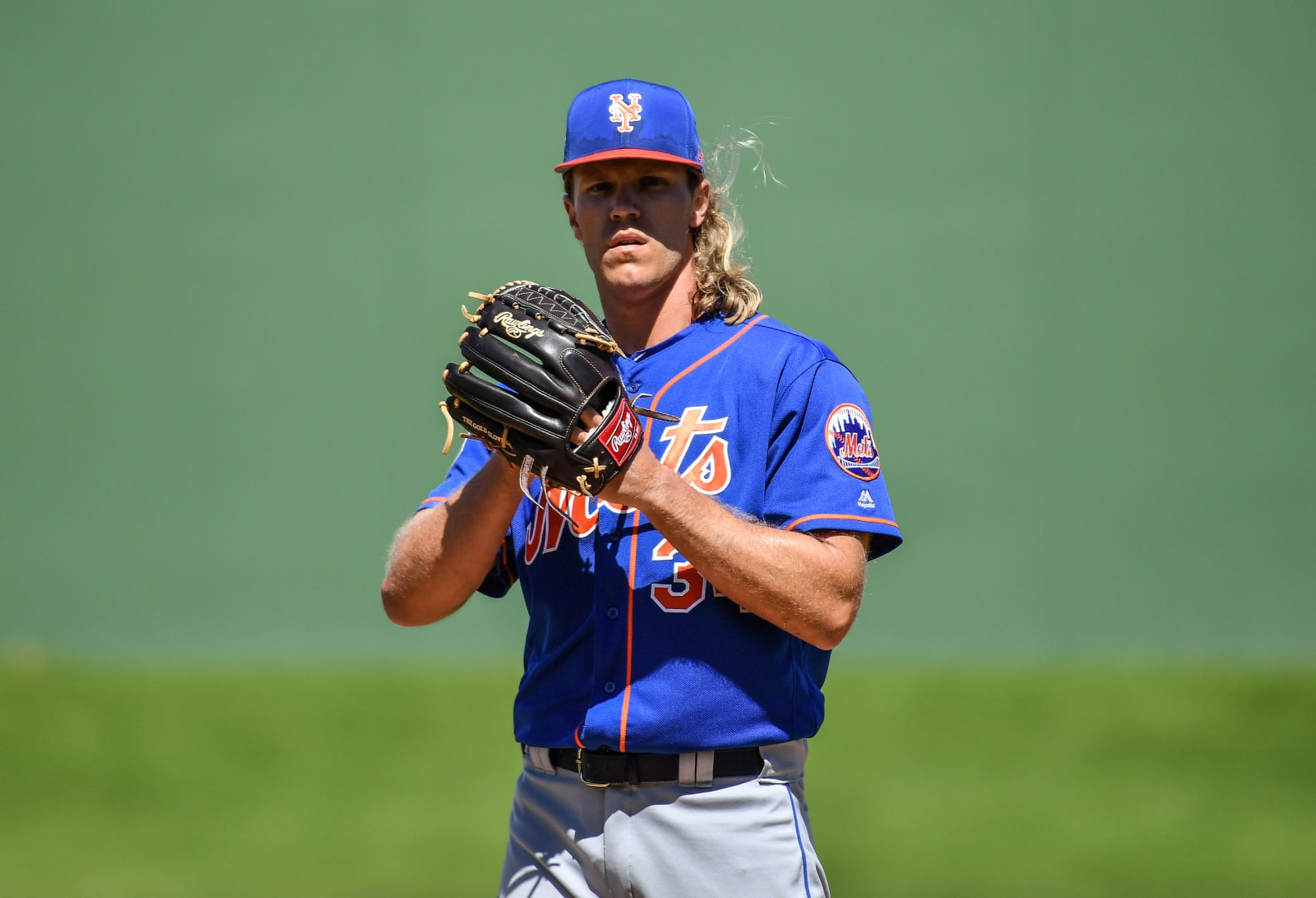 Mark Brown/Getty Images
New Mets owner Steve Cohen came in guns blazing looking for ways to improve the franchise. He first made a big trade to acquire Francisco Lindor and Carlos Carrasco from the Cleveland Indians. Then he went on a free agent signing spree, even almost landing the biggest free agent on the market in Trevor Bauer. But now that Bauer has decided to take his talents to Los Angeles, the Mets starting rotation will likely include a lot of shuffling prior to the return of Noah Syndergaard from Tommy John surgery.
Of course, the Mets still have their ace in Jacob deGrom who will be leading the team from his number one spot in the rotation. But after deGrom the faith in the starting rotation starts to dwindle a bit. Spots two through four in the rotation will be Marcus Stroman, Carlos Carrasco, and David Peterson, likely in that order. Stroman and Peterson in particular have not earned the full confidence from Mets fans just yet.
Fans should have reservations about Stroman given that he has not faced a major league batter in well over a year due to him opting out of the shortened 2020 season. When last seen on the mound Stroman put together a solid 2019 season in which he split his 32 starts between the Blue Jays and the Mets. He had a very strong season overall allowing just over one walk or hit per inning pitched (WHIP). His earned run average (ERA) did see a jump when he joined the Mets that season but that can be chalked up to him adjusting to a new ballpark and new coaching staff.
"As a Long Island native to have a chance to pitch for the Mets, how excited are you about that?"

"False media reports when I first got traded said I wanna pitch for the Yankees... I have way more Met fans in my family than I do Yankees." -Marcus Stroman pic.twitter.com/E9lgg03UEu

— Talkin' Yanks (@TalkinYanks) February 18, 2021
Stroman should be able to carry the load for the Mets while Syndergaard continues his rehab, but the long absence should loom in the minds of Mets fans for what to expect from Stroman as he gets back into the swing of things.
Another question mark in the Mets starting pitching rotation is Peterson. The former first round draft pick pitched to his potential last season in his rookie year. In his nine starts last season he had a 5-2 record and finished the season with an ERA below 3.50. Although his shortened rookie campaign was very promising Peterson, still has a lot to prove to the club and fans.
This will be his first full season in the major leagues, and it is yet to be determined if Peterson's arsenal will hold up once hitters start to face him more and more. Then there is the biggest question of them all when it comes to Mets pitching, who will be the fifth starter until the return of the mighty Thor? Old reliable for the Mets when they need a starter the past few seasons has been Seth Lugo.
Seth Lugo to miss beginning of season in Mets blow https://t.co/XkewlUajs2 pic.twitter.com/akpMkIpnaN

— New York Post Sports (@nypostsports) February 13, 2021
In the shortened season last year Lugo took the mound seven times to start games for the Mets. With his history as a starting pitcher and his tendency to fill that role when need be, Lugo could be the man to fill the hole yet again for the Mets. The second option comes in Jordan Yamamoto who the team traded for on Feb. 1. Yamamoto fared pretty well in his rookie season in 2019 when he started fifteen games for the Marlins.
However, last season he pitched very poorly in four games allowing 23 earned runs in less than 12 innings. Yamamoto is probably the preferred starter so the Mets can use Lugo out of the bullpen where he thrives. The question is if Yamamoto can impress enough to earn himself that spot come opening day.
The New York Mets have been built on their starting pitching over the past seven or so years. But with pitchers and catchers reporting on Wednesday the Mets are missing one of their top arms who is still rehabbing from surgery. Not to mention a pitcher that has not faced major league competition in over a year, a pitcher entering his first full season, and a question mark in place of the fifth starter for the time being. So outside of the number one spot in the rotation it may take a while for the Mets pitching to reach the lofty expectations of their fans.
Dylan Camp can be reached at dylan.camp@student.shu.edu.
Posted in: Sports