What Does Kyrie Irving's Return Mean for the Brooklyn Nets?
Date: January 5, 2022
By: Ryan Johnston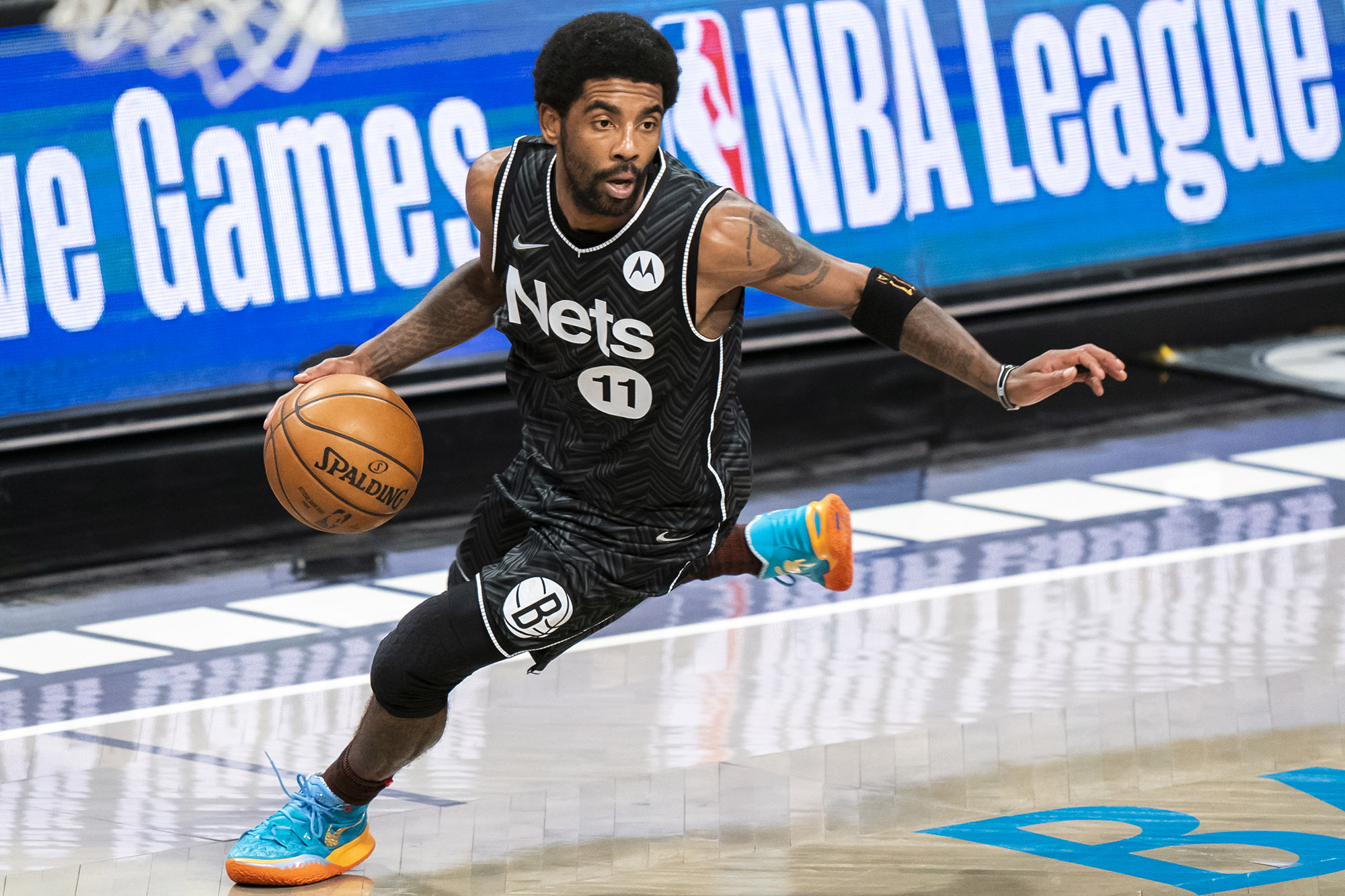 Corey Sipkin/New York Post
NBA superstar Kyrie Irving is all geared up for a return to the Brooklyn Nets, at least partially. Irving is slated to return Wednesday, Jan. 5, when the Nets play the Indiana Pacers in Indianapolis.
But what will Irving's return mean for the Nets? Many are buzzing about his return, and rightfully so. But will his return have the effect that fans really want? Let's take a look.
Kyrie Irving is expected to make his season debut this Wednesday against the Pacers, per @ShamsCharania pic.twitter.com/VW0JNeUeFB

— Bleacher Report (@BleacherReport) January 3, 2022
For some background information, Irving has yet to play a game for the Nets this year due to his unvaccinated status. New York's vaccine mandates forced Irving to sit on the bench, since he couldn't work in the city.
In fact, since he still is unvaccinated, all of Irving's games this season are slotted to be on the road at least for the time being. He is still not allowed to play a single game at home.
Bringing back Irving obviously has its benefits. He's an extremely gifted scorer, with more than one way to score the ball. The man averaged 27 points-per-game just last season in 54 games for Brooklyn. He averaged 27 the year before, too, despite playing just 20 games that year. He was an All-Star last year and made the All-NBA Third Team.
Everyone knows all about the handles, the flash, but "Uncle Drew" is far more than that. Last year, Irving finished 11th in the league in Offensive Box Plus-Minus, as well as top-20 in offensive win shares. For someone who only played 54 out of a possible 72 games and shared the court with James Harden and Kevin Durant, those are some seriously impressive numbers.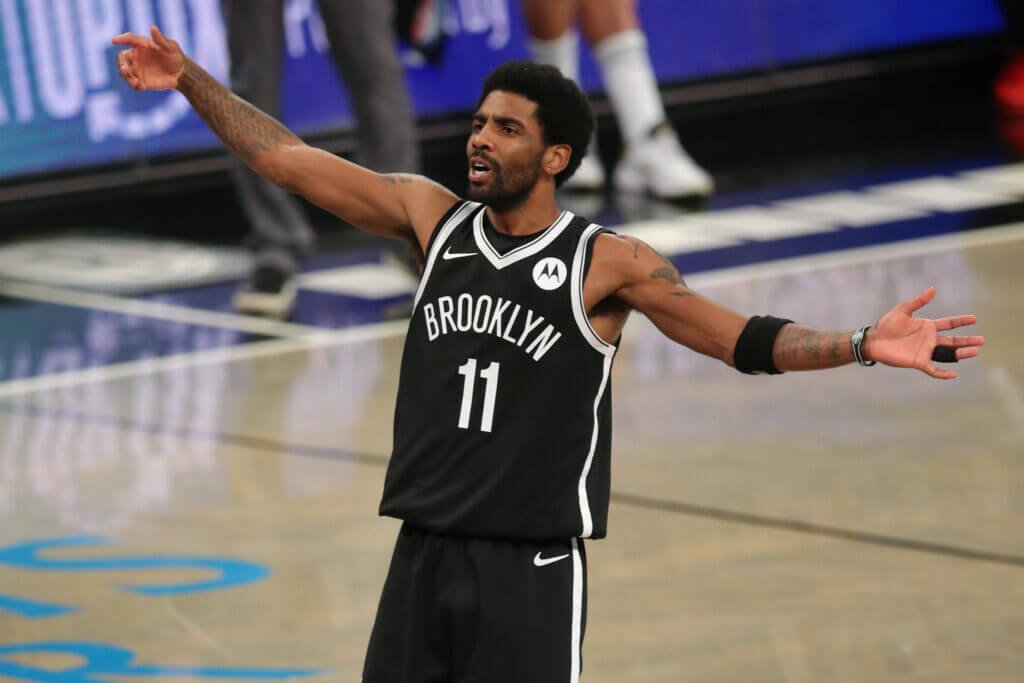 Brad Penner/USA TODAY
However, so far into the season, much of Brooklyn's rotation is already set. Irving will obviously slide into the starting lineup when he plays, but who should fall out of that starting lineup?
Patty Mills has been superb so far this year, averaging more than 14 points and two assists-per-game on nearly 44% shooting from three. He was especially impressive in their Christmas Day game vs the Lakers, when he scored 34 points and knocked down eight threes. Although Mills will likely accept his bench spot, he's earned his spot in the starting lineup with his play this year.
Other consistent starters (excluding James Harden), like Bruce Brown, Joe Harris, or even DeAndre' Bembry (to some degree) have also earned their stripes. When some of these players are given fewer minutes, it could affect team chemistry.
Also, when Irving inevitably returns to the starting lineup, it'll just be for road games, throwing another wrench in the Nets' rotations. Coach Steve Nash's rotations will no longer be consistent from game to game. This will make it harder for teammates to build chemistry with each other, especially with Irving.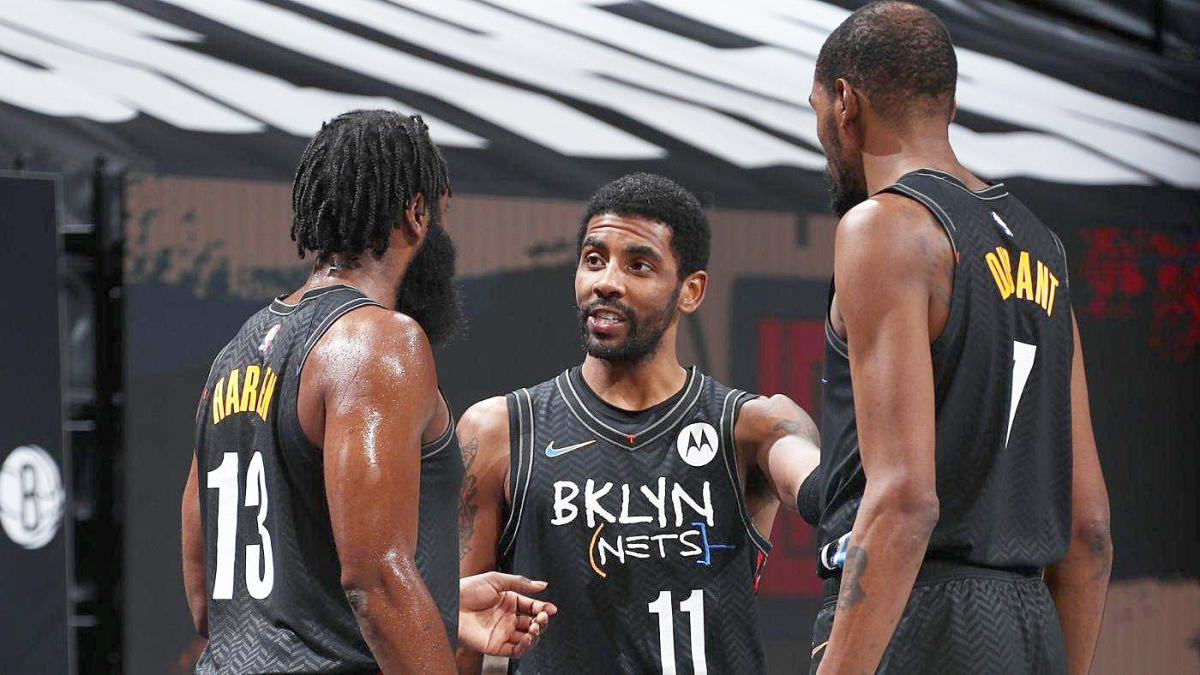 Getty Images
Thankfully, much of the Nets' roster is intact from last year. Durant, Harden, Harris, LaMarcus Aldridge, Blake Griffin, Brown, and more all have good experience playing with Irving. This should limit the chemistry issues once the point guard returns.
All in all, Irving returning to the Nets is a huge net positive. The benefits that he brings on offense are huge, and he should be a great boost for Brooklyn as they push for the top seed in the East.
However, his return won't be without its bumps in the road, with playing part-time presenting its own unique set of challenges. Either way, if Irving can stay out of the drama, the Nets will do just fine.
Ryan Johnston can be reached at ryan.johnston@student.shu.edu.
Posted in: Sports