Top Three NFL Games to Watch: Week 18
Date: January 8, 2022
By: Chris Kiely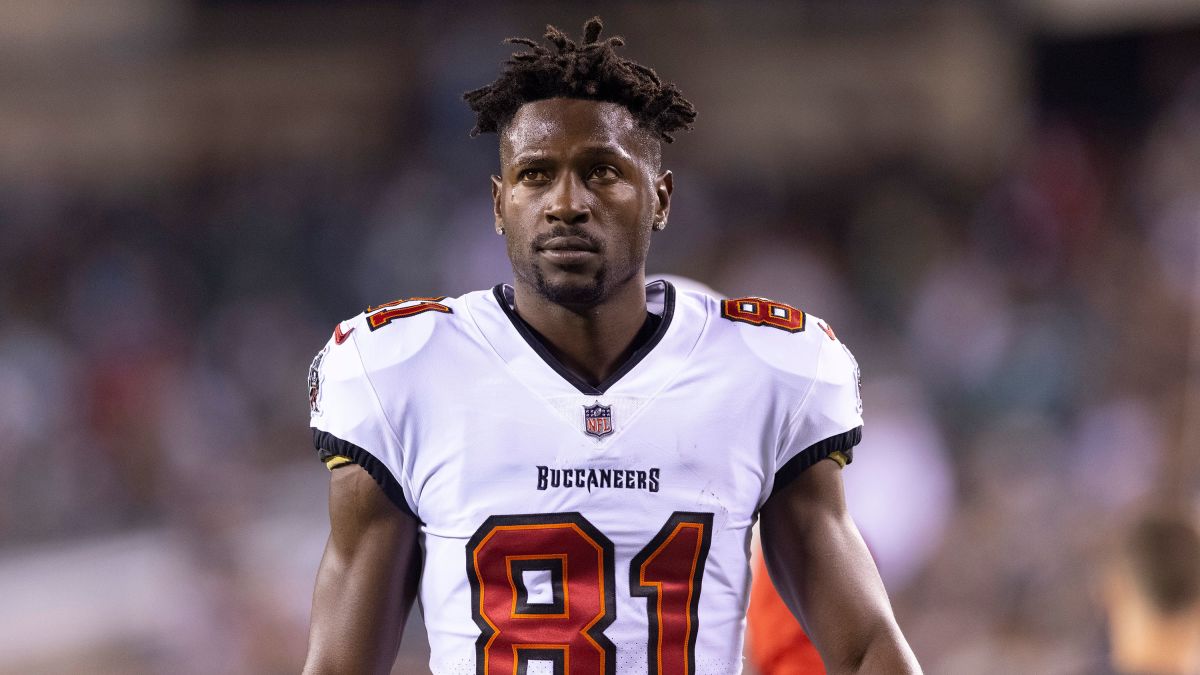 Michael Leff/Getty Images
Well, this is the final week of the regular season, ladies and gentlemen.
A week ago, the main storyline heading in was the unlimited potential of drama that could play out in this final weekend. However, many of the possibilities were squashed, as only three of the 14 playoff berths are still undecided.
The other main story that has been at the head of all sports coverage was the game in East Rutherford, N.J. last Sunday, where Buccaneers' wide receiver Antonio Brown took over the entire media world with his unprecedented departure in the third quarter at MetLife Stadium.
As someone who had the "privilege" of seeing that game in person, it was one of the oddest experiences I had ever seen, when he was pumping up Jets fans in the stands to cheer in the endzone. It was crazy that if I had told myself beforehand that a classic two-minute drill by Tom Brady, in which the entire stadium knew he would score, would be the secondary story in that game.
In addition to that fiasco, the 1 p.m. window also saw the railing collapse in FedEx Field with fans nearly failing on Jalen Hurts, and Odell Beckham Jr. punching downed Baltimore's Chuck Clark instead of tackling him. It has only been one week, but it seems that the NFL is not on board with everyone wanting 2022 to be a little normal.
As for this week's slate, as I do every final Sunday of the season, I am going over the weekly three game limit and I am featuring all the games that have teams playing for their playoff chances. With that, here are your Week 18 games to watch.
1. Indianapolis Colts (9-7) at Jacksonville Jaguars (2-14) - 1 p.m.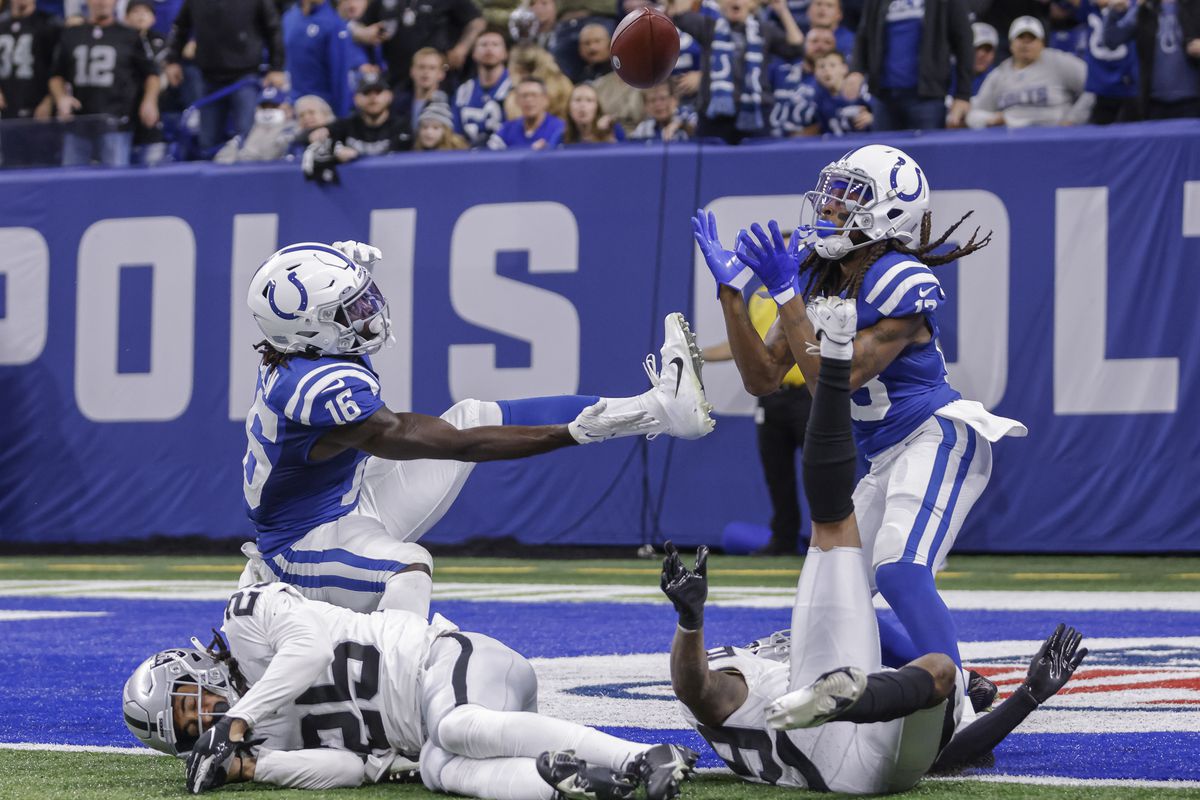 Michael Hickey/Getty Images
Indianapolis clinches playoff berth with: IND win or tie OR LAC loss + BAL-PIT tie OR LAC loss + PIT loss + MIA win.
This is a game that is as simple as it gets, when it comes to the playoff scenarios.
If the Colts win, they are in the playoffs, where they will likely be the sixth seed. The gameplan for them is one of the most obvious you will ever see this entire season: run the ball with Jonathan Taylor.
Earlier this year, he ran for 116 yards and a touchdown, against a Jacksonville defense that has allowed 127 rushing yards-per-game and 450+ rushing yards in just the last two weeks. Expect them to give him 25 carries or more on Sunday.
Week 18: The Jacksonville Jaguars. pic.twitter.com/hgJTUgoS9X

— Indianapolis Colts (@Colts) January 8, 2022
As for the Jaguars, there might not be a franchise gladder to end this trainwreck of a season than them. Heading into a year, where many sportsbooks were expecting 5-7 wins and that they be a dark horse for a wildcard, their season resulted in the firing Urban Meyer, who didn't seem to care at all throughout his tenure.
Jacksonville has been playing so poorly that all six of their last opponents came in with multiple game losing streaks and ended them. While they have not looked good this year, as they have secured the No. 1 overall pick last week, they have a stat going for them that many are mentioning.
The Colts have not won in Jacksonville since 2014. I expect that streak to end however, as Jacksonville is playing for nothing at stake and are already searching for their next head coach.
Last year in Week 17, the Colts won 28-14 with Taylor running for 253 yards. I expect that to continue at 1 p.m. on Sunday with an Indianapolis blowout victory.
2. Pittsburgh Steelers (8-7-1) at Baltimore Ravens (8-8) - 1 p.m.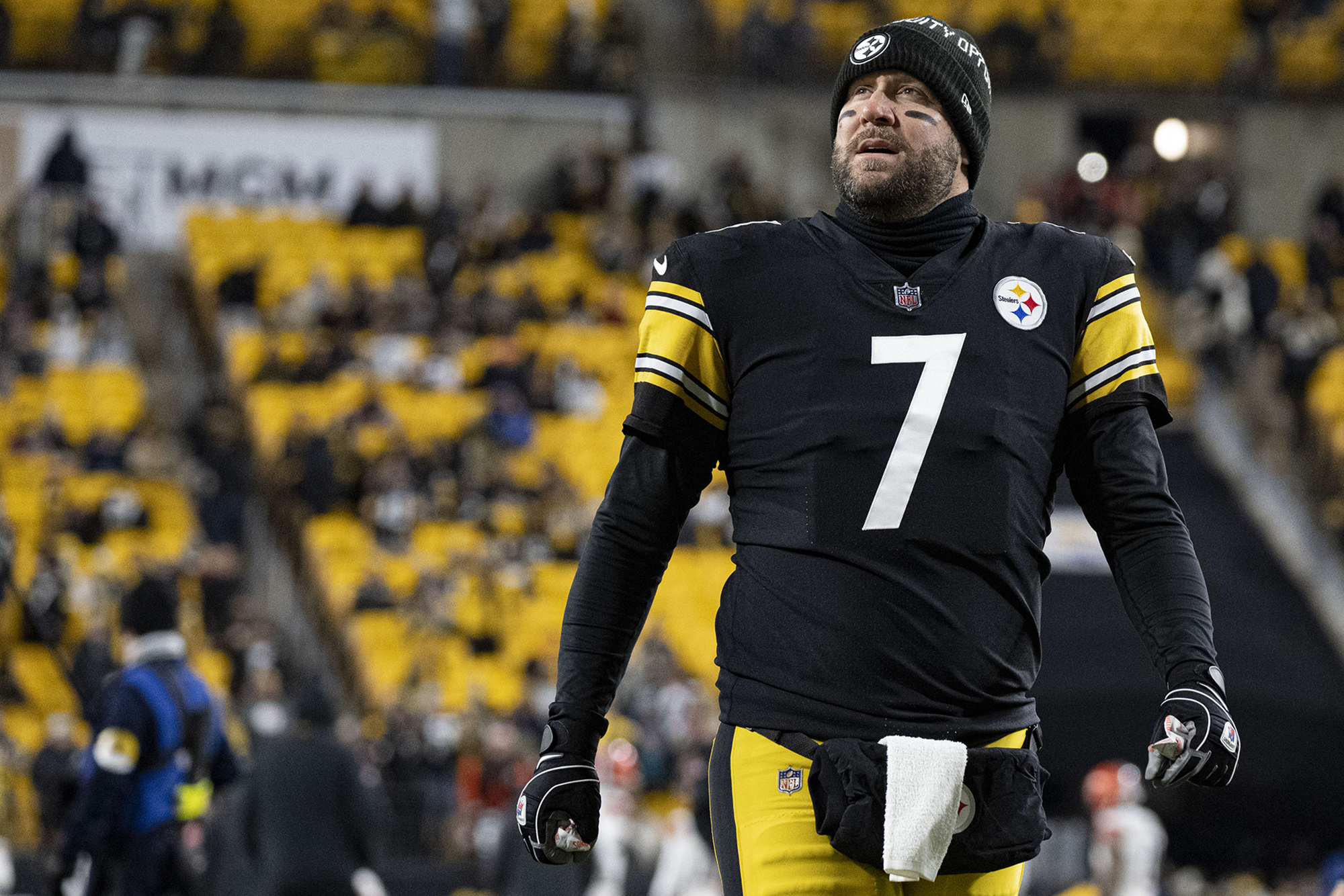 Icon Sportwire/Getty Images
Baltimore clinches playoff berth with: BAL win + LAC loss + IND loss + MIA loss or tie.
Pittsburgh clinches playoff berth with: PIT win + IND loss + LV-LAC game does not end in a tie.
For this game to have any meaning, the Colts must lose. However, if either were to find a way to make the playoffs, they would immediately be looked at as underdogs. The truth is that both of these teams could have had much better seasons if they were some differences.
For Baltimore, they were completely decimated with injuries the entire year. It began in August, when they lost their top two running backs, J.K. Dobbins and Gus Edwards, to season-ending injuries, and has continued with Lamar Jackson, have officially been ruled out and now missing the final four games of the year.
Having made the playoffs each of the past three years with Jackson, the Ravens should forget this season and not worry about it.
No rivalry like it. #HereWeGo#PITvsBAL: Sunday at 1 pm on CBS pic.twitter.com/54GByPe29I

— Pittsburgh Steelers (@steelers) January 8, 2022
For the Steelers, the team has been obviously held back by Ben Roethlisberger's incapability to play quarterback at consistent level. This season, Roethlisberger has thrown for 300+ passing yards only twice.
With a great front seven, and an eye-popping rookie running back, the Steelers were definitely a "could have been." With the Ravens' mountain of injuries, I am still going with the Steelers to win this one to potentially end Roethlisberger's historic career.
3. San Francisco 49ers (9-7) at Los Angeles Rams (12-4) - 4:25 p.m.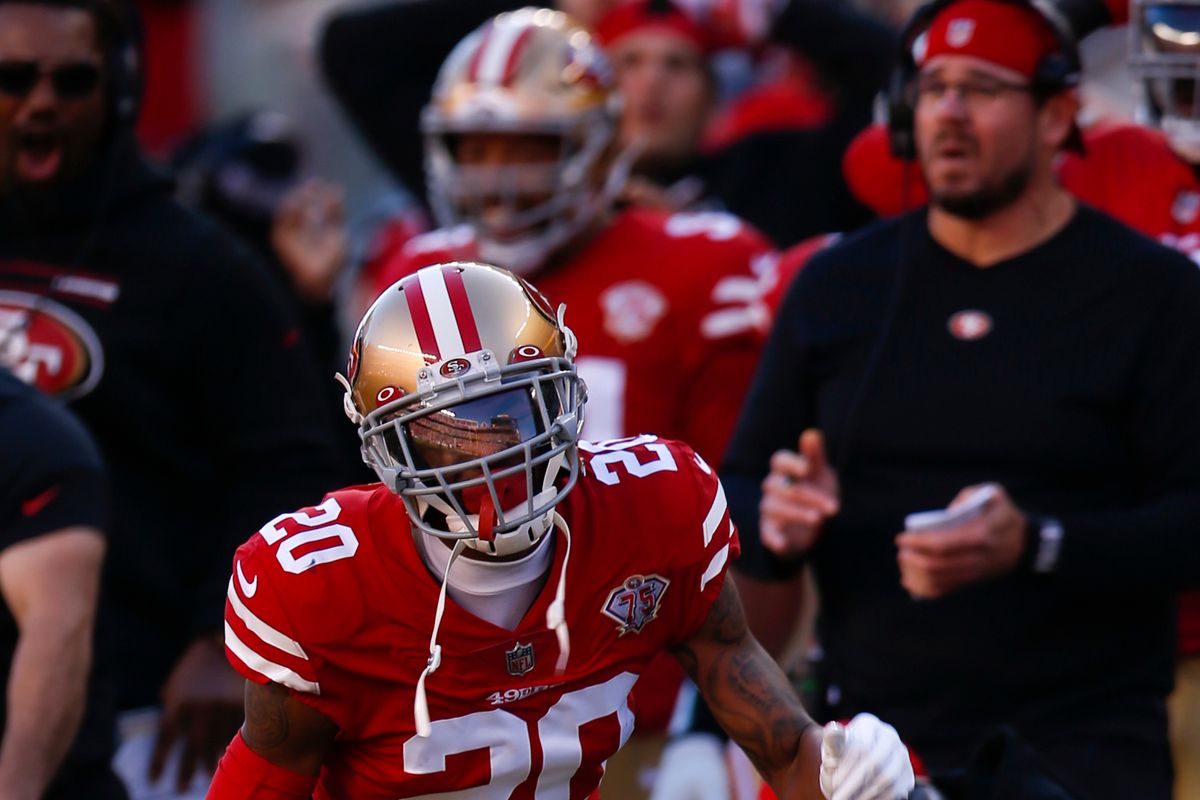 Michael Zagaris-San Francisco 49ers/Getty Images
San Francisco clinches playoff berth with: SF win or tie OR NO loss or tie.
One of the best parts of the final week of the regular season is rivals facing each other with the playoffs at stake. In a game like this, the Rams have the opportunity of playing spoiler. Simultaneously, the 49ers could snatch the NFC West division from the Rams and give it to the Cardinals.
I can easily see these two teams likely playing each other once more next week in the Wild Card round, meaning that the two of them might not show all their cards.
For the Rams, they are heading to the playoffs for the fourth time in five years with Sean McVay as the head coach. After losing three straight to teams all above .500, the Rams have won five in a row, with a chance to make it six. The offense has two stats that immediately catch the eye.
First, they lead the NFL in yards-per-play. This speaks volumes to how much of a big play offense they are this year, particularly with Cooper Kupp and Beckham Jr., who has quieted the doubters so far. Emphasis on "so far," as we are all well aware of his history in the singular playoff game he was in.
Second, Matthew Stafford leads the NFL in QBR in the second half, showing that for most of the season, he has been great when it has mattered most for the Rams. Even with their flaws, the Rams' ceiling is the Super Bowl.
24 hours til battle. pic.twitter.com/DonO7wlO3L

— x - Los Angeles Rams (@RamsNFL) January 8, 2022
For the 49ers, the major thing that they have going for them is that Kyle Shanahan has matched up well with McVay, securing five consecutive wins. Their big problem that is holding them back is that Jimmy Garoppolo will be out.
This means that the 49ers' season will sit on the shoulders of the third overall pick in Trey Lance. Also, San Francisco is dealing with a secondary that might have four of their five cornerbacks not able to play on Sunday due to COVID.
The easy rule in a game like this is to pick the team with the better quarterback, which means I am going with Stafford and the Rams.
4. New Orleans Saints (8-8) at Atlanta Falcons (7-9) - 4:25 p.m.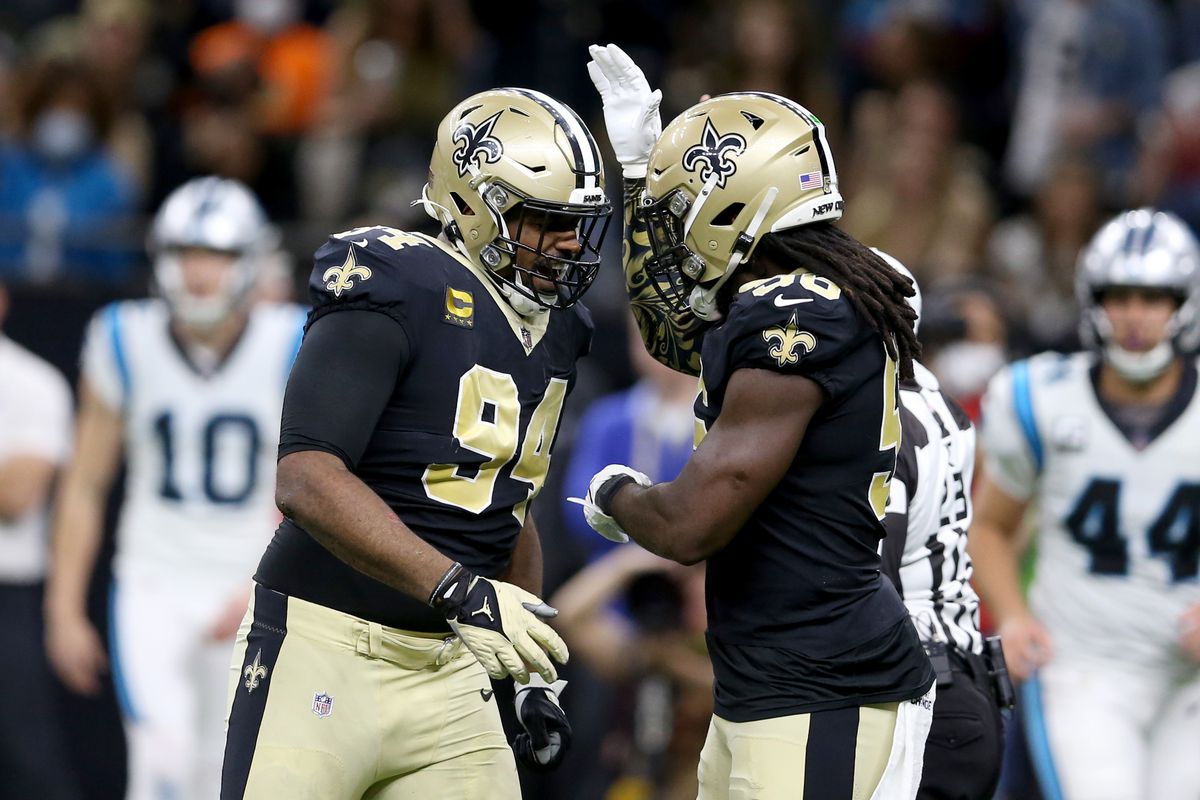 Chuck Cook/USA TODAY Sports
New Orleans clinches playoff berth with: NO win + SF loss.
For the Saints, they will need some help from the Rams to have a chance of their season continuing. Like Baltimore and Pittsburgh, this feels like a team that with the injuries that they have, they would just feel happy making the playoffs this year.
After Halloween, the wheels have come off for the Saints, because of losing six of their last nine games. Similar to the Steelers, the Saints' defense will keep them in the game, limiting the opponent's chances, but the offense under Taysom Hill is not ideal.
Going for the sweep against New Orleans.

: #NOvsATL 4:25pm ET on FOX pic.twitter.com/fAu9zEuhkO

— Atlanta Falcons (@AtlantaFalcons) January 7, 2022
As for the Falcons, they came in this year seen as one of the worst teams. Yet, Atlanta was in the playoff hunt until last week when they got eliminated. The first season with Arthur Smith as head coach has exceeded expectations.
In fact, I think the competitive culture that he has installed into this team, similar to the Lions, is going to come into effect in this last game of the season. Every final week of the season, there is always that one team that needs to win but is sabotaged by an opponent playing for nothing but pride.
I predict the Falcons will sweep the Saints and carry some momentum into the offseason.
5. Los Angeles Chargers (9-8) at Las Vegas Raiders (9-8) - 8:20 p.m.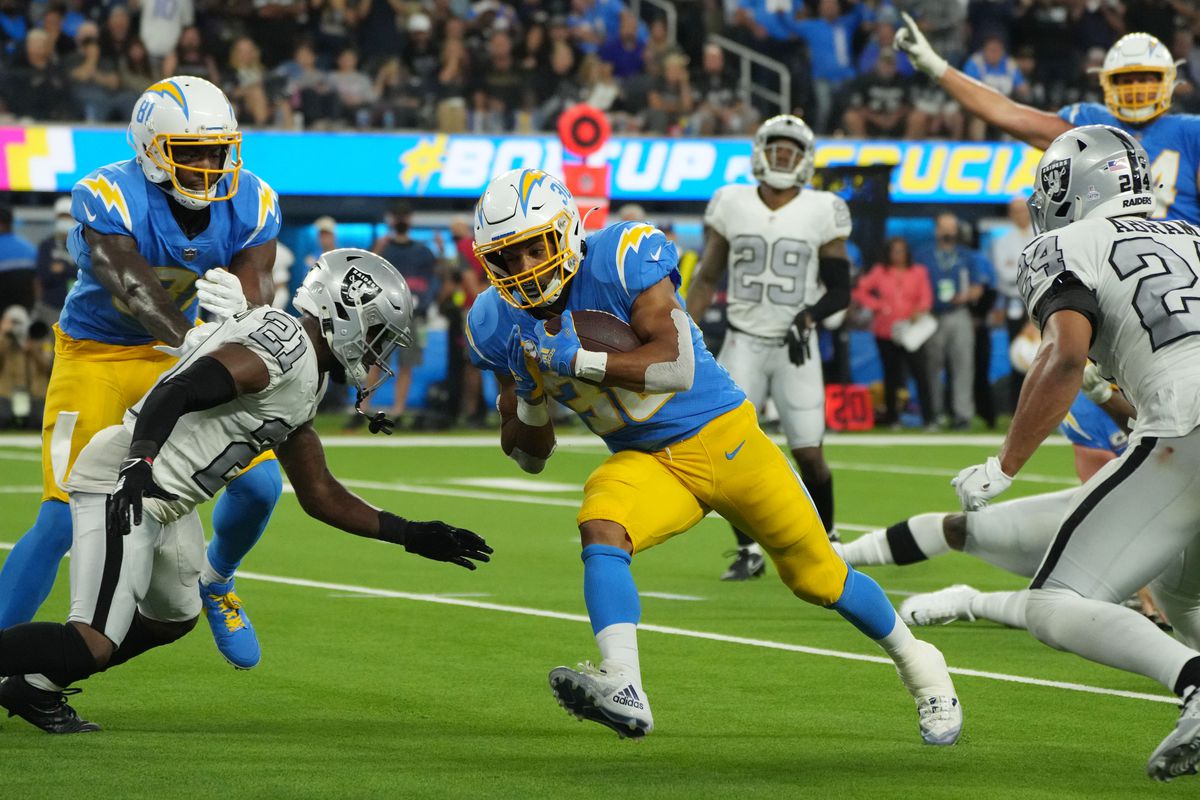 Kirby Lee/USA TODAY Sports
Las Vegas clinches playoff berth with: LV win OR LV tie + IND loss OR IND loss + PIT loss or tie.
Los Angeles Chargers clinch playoff berth with: LAC win or tie.
This is the game I am most looking forward to. It is as simple as it can essentially get. Winner moves on to the postseason. Loser goes home.
The NFL regular season ends in Las Vegas at Allegiant Stadium, where the novice Raiders fanbase has a chance to make a first of big moments in that beautiful new stadium. I said it before, but this Raiders team will need a documentary about this season, and the number of ups and downs that they have dealt with.
For the past two years, the Raiders have hit a second half wall at around Thanksgiving and have crashed and burned. This year, it looked much of the same, as they began the final 10 games by losing five of six. But since then, they have responded winning three hard fought games in a row, two of which on the road.
They are the first team since the 2000 Detroit Lions to win at least nine games with multiple head coaches. Derek Carr, who needs 72 passing yards to have the all-time record for passing yards in a season by a Raiders quarterback, has been a true leader.
Lastly, their defense has been quietly impressive, holding four of their last five opponents under 20 points.
The Duel in the Desert. ⚔️#BoltUp vs. #RaiderNation - SUNDAY on NBC pic.twitter.com/LPiYxNo89j

— Sunday Night Football on NBC (@SNFonNBC) January 7, 2022
For the Chargers, their first five games were very admirable, starting off 4-1. However, the team feel into a streak of mediocrity as the season went into November and December. What has truly killed them has been the defense, holding opponents under 20 points only once since Halloween.
With the worst third down defense in the league, the inability to defend teams has neutralized the explosive offense under Justin Herbert. If you have read any of my articles, you know which team I am rolling with.
I have been a rider with the Raiders, and they have a perfect opportunity to announce to the league how much of a homefield advantage Allegiant Stadium is, as this will be their first game there since the passing of the late great John Madden.
In the final game of the regular season, I am going with the Raiders to win this one.
Chris Kiely can be reached at christopher.kiely@student.shu.edu.
Posted in: Sports