Top Three NFL Games to Watch: Week 11
Date: November 20, 2021
By: Chris Kiely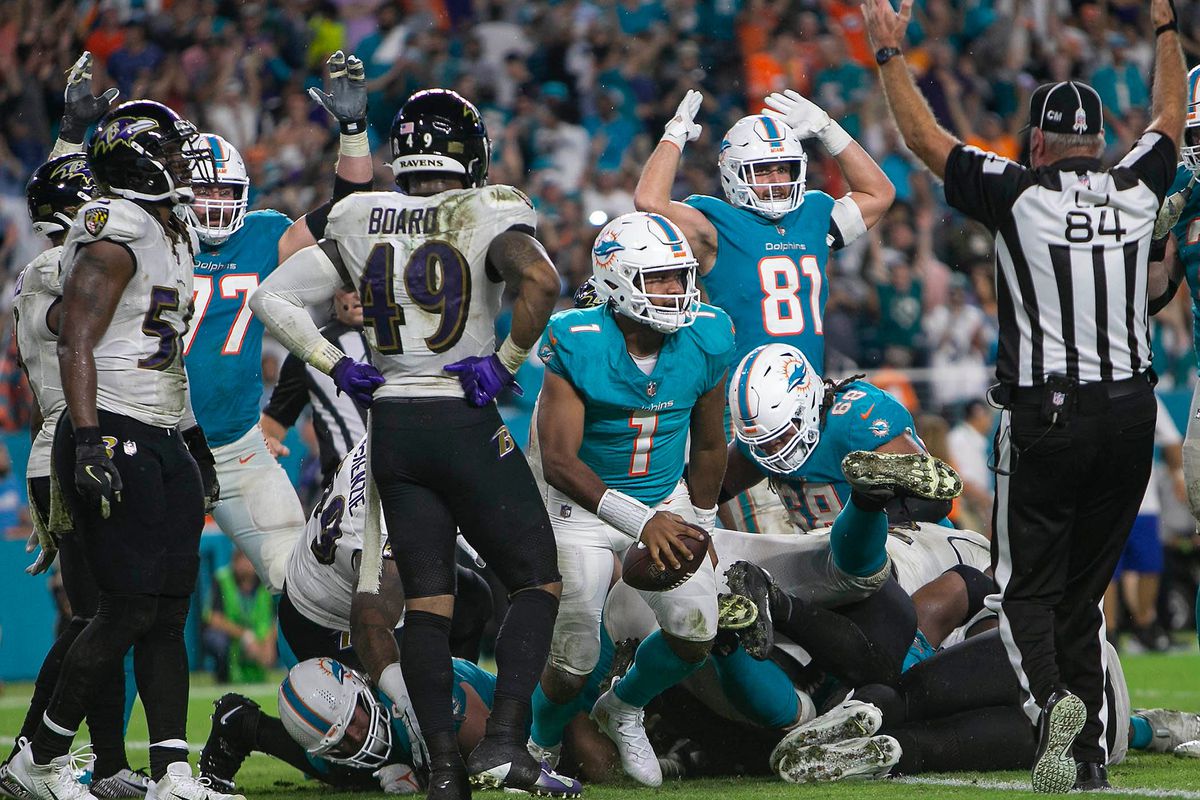 Bill Ingram/USA TODAY NETWORK
When it comes to my favorite weekends of the fall, today is right up there.
You can now look ahead to Thursday's Thanksgiving games. Many of us have only two or three days left of school or work. Specifically, that is what makes this NFL Sunday much more enjoyable to watch, as your look ahead for the upcoming week is much more positive than normal.
As for my picks from last week, I stumbled once again to 1-2. The Titans vs. Saints was a great game; however, Browns vs. Patriots and Chiefs vs. Raiders were two blowouts.
For November, the main takeaway I have from the NFL is that water always finds its level. For the months of September and October, the NFL seemed to be too chalk, with there only being three tiers. You had your really good teams, really bad teams, and just a few average teams.
However, in November, we have seen teams like the Rams, Buccaneers, and Bills look mortal, when they seemed so superior for the first two months. November has included the string of upsets like the Broncos beating the Cowboys, the Jaguars upsetting the Bills, the Dolphins defeating the Ravens, and the Lions recording a tie-win (tie that felt like a win) against the Steelers.
Come Tuesday, a pair of games that I could see be a part of this list are Cardinals vs. Seahawks, and Giants vs. Buccaneers. With that, here are your NFL Week 11 games to watch this Sunday.
1. Indianapolis Colts (5-5) at Buffalo Bills (6-3) - 1 p.m.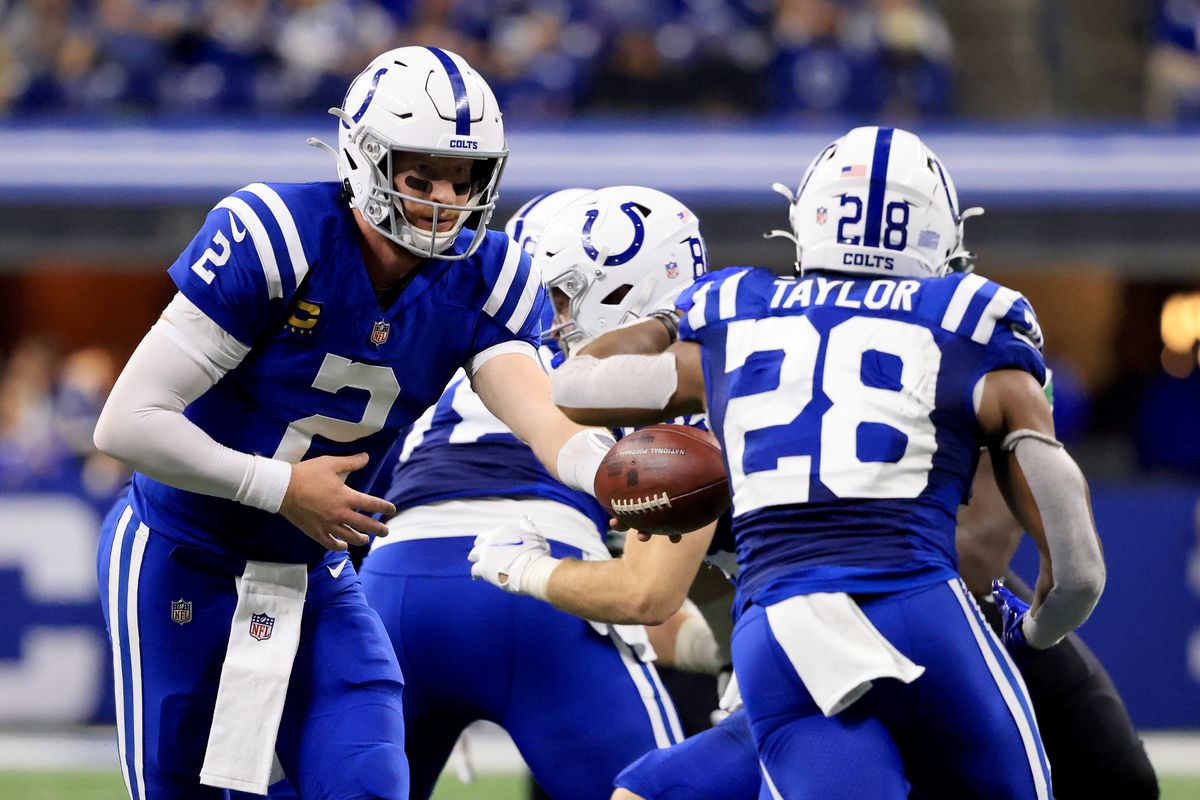 Justin Casterline/Getty Images
A frequently used measurement for teams for their chances to make the playoffs is their record across the first four weeks of the season. When teams start 1-3 in their first four games or 1-4 in their first five games, it is assumed their playoffs chances are slim to none.
However, the Colts, who have consistently had these rough beginnings to start their season under Coach Frank Reich, have been the outliers. As the season has transpired and teams become fatigued and worn down, the Colts have been able to elevate their game on the back of a reliable running game.
Similar to their divisional rival Titans, the Colts possess a physical mentality and brand of football that is hard to play against for 60 minutes. With a backlogged seventh seed, a win here for the Colts would be massive.
Week 11: The Buffalo Bills pic.twitter.com/6xrSc2Rngt

— Indianapolis Colts (@Colts) November 20, 2021
As for the Bills, they could not have had a better bounce-back opportunity. After their ugly and inexcusable loss to the Jaguars, the Bills had the ultimate get-right game, as they took down the Jets with a 45-17 victory. The Bills had four different players score a touchdown, forced five turnovers, and Stefon Diggs had over 150 receiving yards.
Now for their remaining eight games, the Bills' first goal needs to be focused on winning the division, which means they need to at least split the two games between New England, and possibly win both matchups. Second, they need to prioritize getting that No. 1 seed and make the entire AFC have to run through frigid Western New York to make the Super Bowl.
After leading the NFL in yard differential, point differential, and turnover differential, they have shown multiple times that they are capable of this. In the end, I am going with the Bills playing at home, who minus a fluke loss to begin the season against the Steelers, are 3-0 in Orchard Park, N.Y., winning all games by over 15 points.
2. Green Bay Packers (8-2) at Minnesota Vikings (4-5) - 1 p.m.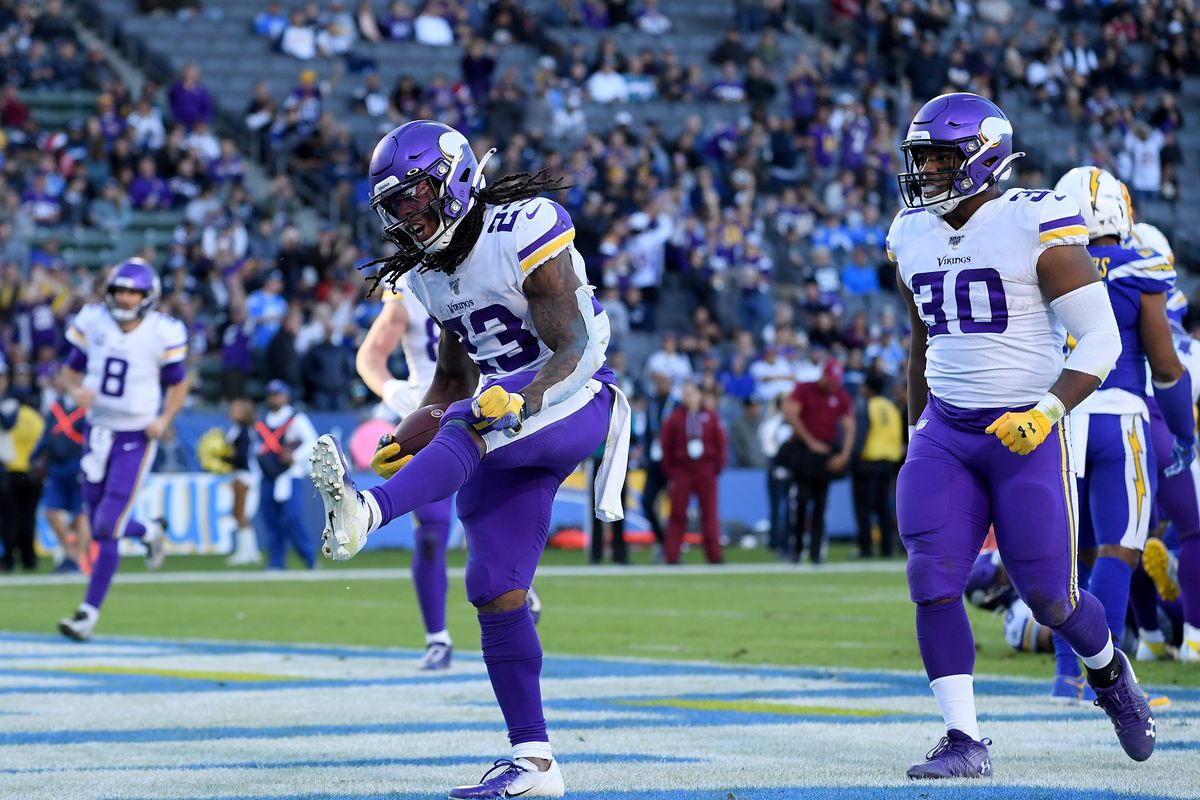 Harry How/Getty Images
Looking at it now, I am just now realizing I should have picked the Vikings every week as one of the games to watch. Every season has that one team that has insane endings in all of their matchups and seems to always have brutal losses that end up costing them a chance at the playoffs.
Last year, that was the Los Angeles Chargers. This year, it is the Minnesota Vikings. At 4-5, all but one of their games have ended in one possession scores, including all five of their losses that came down to the final two minutes.
The Vikings now sit in a position where they are a ½ game behind the seventh seed. With a schedule that includes the 49ers, Lions, and the Bears twice, the Vikings could finish with a strong second half that guides them to a wild card spot in the playoffs.
While the team's defense has been putrid in nearly every stat, their combo of running by Dalvin Cook and passing by Kirk Cousins have them in the top seven of total yards-per-game.
Looking for a victory against the Vikings.

Final Thoughts on #GBvsMIN @OROROwear | #GoPackGo pic.twitter.com/cSq8TLB6qv

— Green Bay Packers (@packers) November 20, 2021
Remember the panic going around the NFL with how everyone thought it was over in Green Bay after the Saints defeated them in Week 1. Little did people know, what has followed has been Aaron Rodgers scorching Earth, as he has thrown for over 2,000 yards with a TD-INT of 17-2.
What has made this team even more challenging to face and what differentiates them from Matt LeFleur's first two years is that they can win the old-fashioned way. Since they won the Super Bowl with Rodgers, Green Bay has since been seen as a team that wins with a flashy passing offense.
This year, they have shown they can play a bully-ball running game with bruiser running back, A.J. Dillon. Simultaneously, this is the best defense they have had since their last Super Bowl, being top three in fewest points allowed, passing yards allowed, and total yards allowed.
I know the Packers are the better team, but with how the Vikings have historically been a toughest divisional opponent for Aaron Rodgers, I have them pulling the upset.
3. Dallas Cowboys (7-2) at Kansas City Chiefs (6-4) - 4:25 p.m.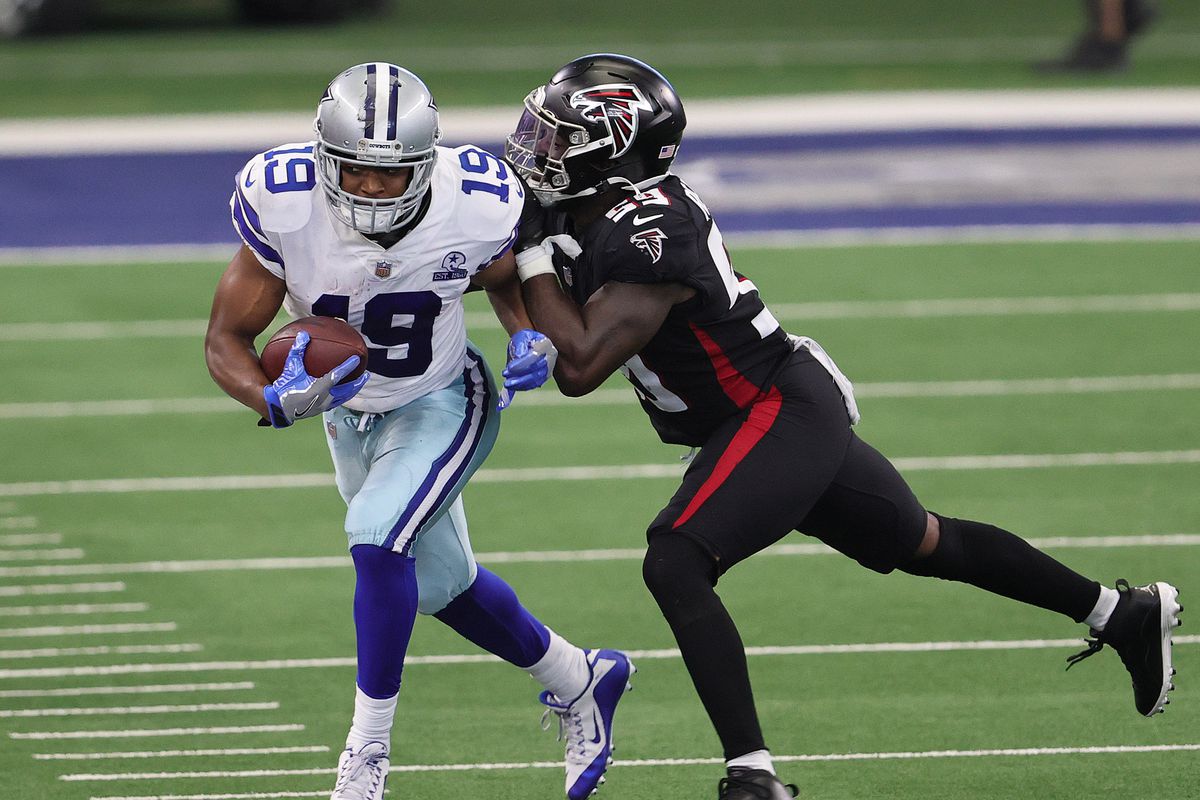 Matthew Emmons/USA TODAY Sports
This is a game built for fans to watch, as it is filled with playmakers on both teams on both sides of the football.
In a season where the Cowboys are probably a top five team at 7-2, it is quite ironic that their fans are not nearly as boisterous as they would be after a win to make them 5-5. Regardless, the Cowboys are the clear best team in the NFC East, extending the division's streak of not having back-to-back division winners, and could make a case as the best team in the NFC, right up there with Arizona and Green Bay.
A statistic that shows just how good of an offense they have is that they average 6.3 yards-per-play. What this shows is that Dallas can have long-lasting drives, but also convert on the home-run play down the field. This, along with the ability to sustain long-lasting drives, gives them an ability to have a diverse playbook that defenses fear.
Even with a loss, Dallas could be in great position to possibly finish the season at 13-3. With a remaining schedule of vs. Las Vegas, at New Orleans, at Washington, at the Giants, vs. Washington, vs. Arizona, and at Philadelphia, I could very well see the Cowboys enter the playoffs with the lone bye in the NFC.
Which offensive trio would you rather have? 

♦️ Chiefs
Cowboys pic.twitter.com/jyuSFCsVxn

— PFF (@PFF) November 20, 2021
After nine long weeks and a blowout win over the Raiders, I think everyone wants to say it now: the Chiefs are really back. If this is who the Chiefs truly are, they will win the AFC West for a sixth straight season, as the Chargers, Broncos, and Raiders have shown that they are too inconsistent.
On Sunday Night Football, they played their best brand of football in their most important contest. Now, at 6-4, they are finally alone in first place in the AFC West for the first time all year. Each of the past eight seasons, the Chiefs have had a winning streak of at least five games.
They have just won three straight now and can get to five if they win this week against the Cowboys and next week against the Broncos on Dec. 5, which is what I think will happen as the Chiefs will have their biggest win and officially flip the switch of the former Super Bowl champion Chiefs back on.
Chris Kiely can be reached at christopher.kiely@student.shu.edu.
Posted in: Sports