Top Three NFL Games to Watch: Week 1
Date: September 12, 2021
By: Chris Kiely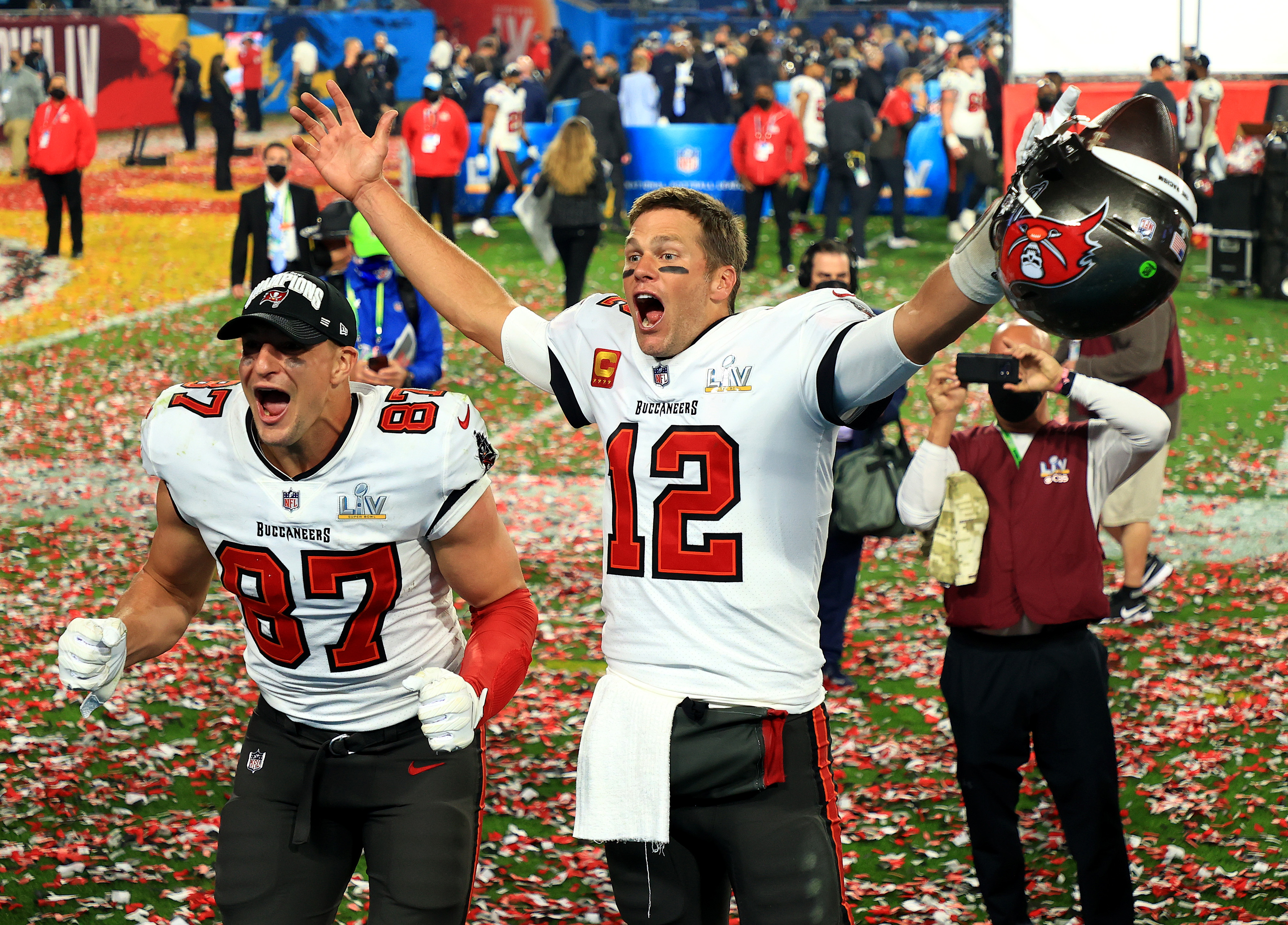 Mike Ehrmann/Getty Images
Ladies and gentlemen, welcome back! The weekend after Labor Day is one that many Americans have marked down on their calendar. The NFL has returned, and the season has officially begun.
While the NFL did successfully play a full season last year, looking at it now, the lack of atmosphere with fans really took a lot away that we originally disregarded. But now, all 32 teams will play their first home game without a limit to fans in the stands. For 14 fanbases, they will now be able to see their team in person for the first time in almost two years.
Now looking at Week 1, the stigma remains the same. It is that when you are heading into the first week of the season, you do not know how good or bad you and the other 31 teams truly are. While many fans can reasonably expect how the Kansas City Chiefs and Houston Texans will be, you truly are not 100% sure, which is why they play the season schedule.
Now looking at the slate of Week 1, it started off last Thursday, where the Tampa Bay Buccaneers raised their Super Bowl banner against the Dallas Cowboys, and took down Dak Prescott in his return game, 31-29. Other games that are on Sunday include the Minnesota Vikings at Cincinnati to face the Bengals, Russell Wilson the Seahawks traveling to Indianapolis to battle the Colts, and of course, the Cleveland Browns facing the Chiefs, a game potentially featuring the two best teams in the AFC. With that, here are your games to watch for Week 1.
1. Pittsburgh Steelers at Buffalo Bills - 1:00 p.m.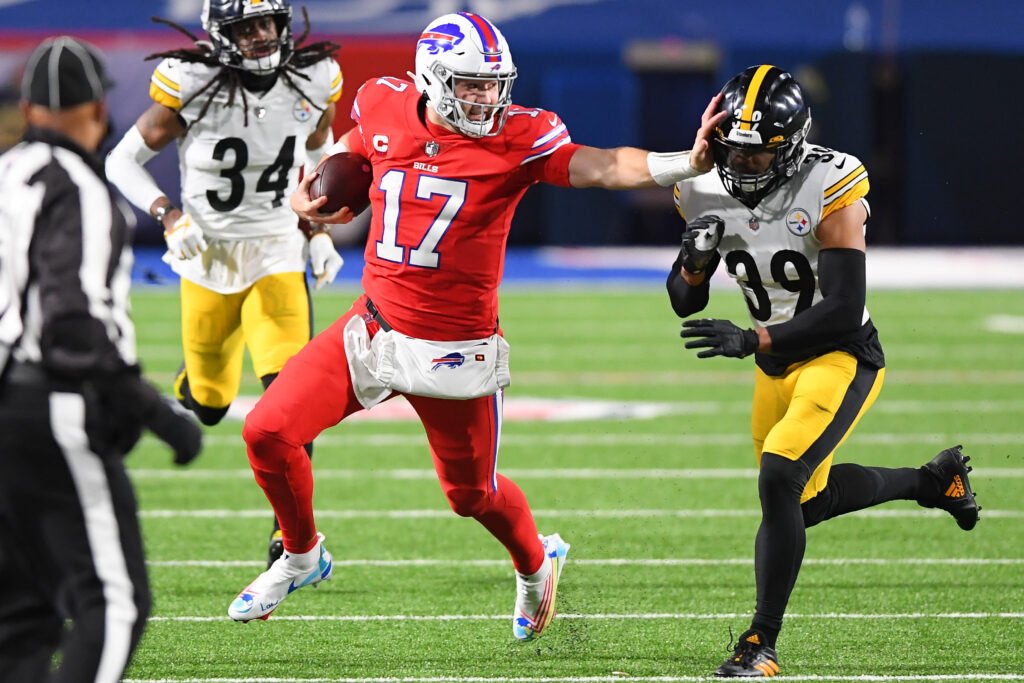 Rich Barnes/USA TODAY Sports
Few teams have garnered more hype and praise this offseason than the Buffalo Bills. It is well deserved. The Bills went 13-3 and won two playoff games against really well-run organizations. They went big trading for Stefon Diggs, which paid big dividends as him and Josh Allen had monster seasons. Now as they enter this season, with an entire city of foldable table smashing western New York fans back at 100%, they need to take a step up again.
Expect the Bills to rely on the Allen-Diggs connection early on, but they will also distribute the ball to Gabriel Davis, Devin Singletary, and newly acquired Emmanuel Sanders. On the defensive side, the Bills have finished no lower than eighth in both interceptions and forced fumbles each of the past four seasons. On paper, they are stacked in the secondary with Tre'Davious White, Jordan Poyer and Micah Hyde, along with Jerry Hughes and Matt Milano joining star youngsters Tremaine Edmunds and Ed Oliver in the front seven. The unit's top-10 players in 2020 snaps all remain on the roster. This team will be formidable in the AFC and their AFC East division.
For the Pittsburgh Steelers, they are in a position that has become almost ordinary, with Ben Roethlisberger returning as the team's starting quarterback. However, this does feel like the end. If the Steelers want to have "Big Ben" walk off into the sunset, they need two areas to have success.
Five games in Week 1 are between teams that made the playoffs last season: Steelers-Bills, Seahawks-Colts, Browns-Chiefs, Packers-Saints and Bears-Rams.
According to @EliasSports, that's tied for the most Week 1 games between playoff teams from the previous season in NFL history. pic.twitter.com/vlc0DajHr0

— ESPN Stats & Info (@ESPNStatsInfo) September 9, 2021
First, rookie running back Najee Harris needs to be as advertised to create balance. Among the issues for Pittsburgh last season, their lack of a run game may have been the worst. The team did not have a single 100-yard rusher after Week 6, and they had the league's second-most lopsided run-to-pass ratio.
Second, their secondary cannot miss a step. With the front seven being reliable, the secondary needs to continue to rank high in interceptions, passes defended, and passer rating allowed. Many are expecting the Steelers to be average and possibly under .500, but I cannot bet against Mike Tomlin-coached teams to underperform.
2. Arizona Cardinals at Tennessee Titans - 1:00 p.m.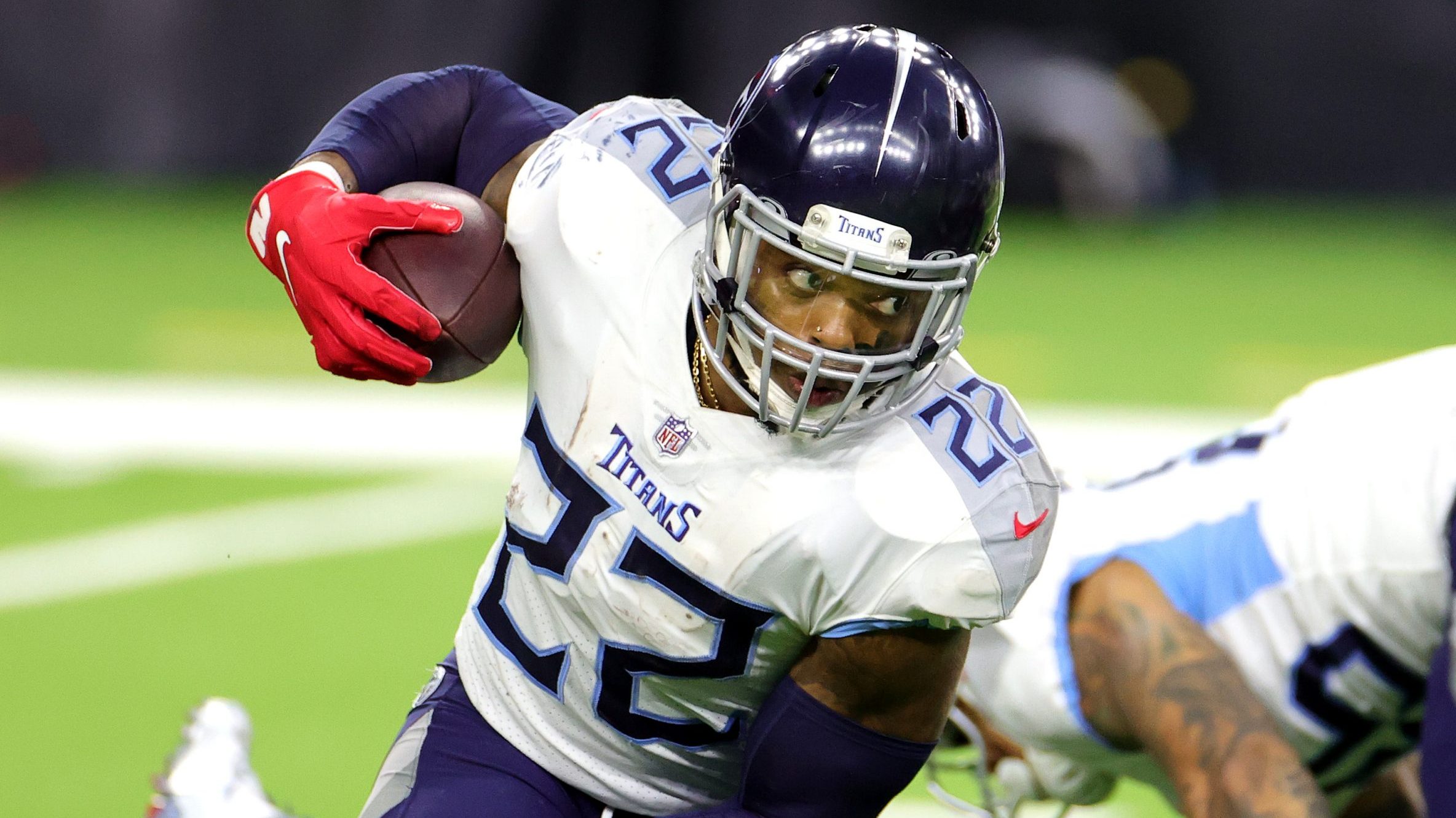 Carmen Mandato/Getty Images
In Nashville, Tenn, two teams with high scoring offenses last season meet to start the 2021-22 campaign, both entering with playoff or bust mentality.
For the Cardinals, Kliff Kingsbury is in his third season, and while he is in the toughest division in the NFL, his bad losses to Detroit and Carolina were what cost them a playoff spot more so than losing to the Rams and 49ers late in the year. Offensively, Kyler Murray has developed and progressed in his first two seasons extremely well. With DeAndre Hopkins for a second year, I could see them having an Allen-Diggs combo from last year.
For those to take place though, Murray must use less of his legs and more of his arm to make the team's offense more potent. More importantly, the defense could potentially be big for them. With J.J. Watt now, the Cardinals could have the best front seven in the division with Chandler Jones, Jordan Hicks, Isaiah Simmons, and Budda Baker roaming the secondary. With how good all four teams are in that division, I could easily see all four finishing with a divisional record of 4-4.
Tennessee seems to be in a much better position. In a division where it is likely that the Texans and Jaguars will likely not be very competitive, the Titans and Colts seem to be the two battling for the AFC South title.
For the past two years, the Titans have grown a stigma as a team people fear to play. Much of this they have received these past two seasons has been credited to Derrick Henry, who could possibly have the first ever back-to-back 2,000 rushing yard seasons. But while Henry is mentioned frequently, the talk about Ryan Tannehill as a great quarterback for them is nowhere near as prevalent. Not to mention that his arsenal includes A.J. Brown, and Julio Jones, the Titans will pick up right where they left off on offense.
From NFL Now: A glimpse at Julio Jones' health and chemistry with Titans offense headed into Week 1 matchup with Cardinals. pic.twitter.com/0W6j6tIlju

— Cameron Wolfe (@CameronWolfe) September 8, 2021
However, the Titans did little to massively reverse their horrendous defense from a year ago. Expect the key to this game to be in the trenches with the Titans' massive line and Henry against the Cardinals' front seven.
3. Miami Dolphins at New England Patriots - 4:25 p.m.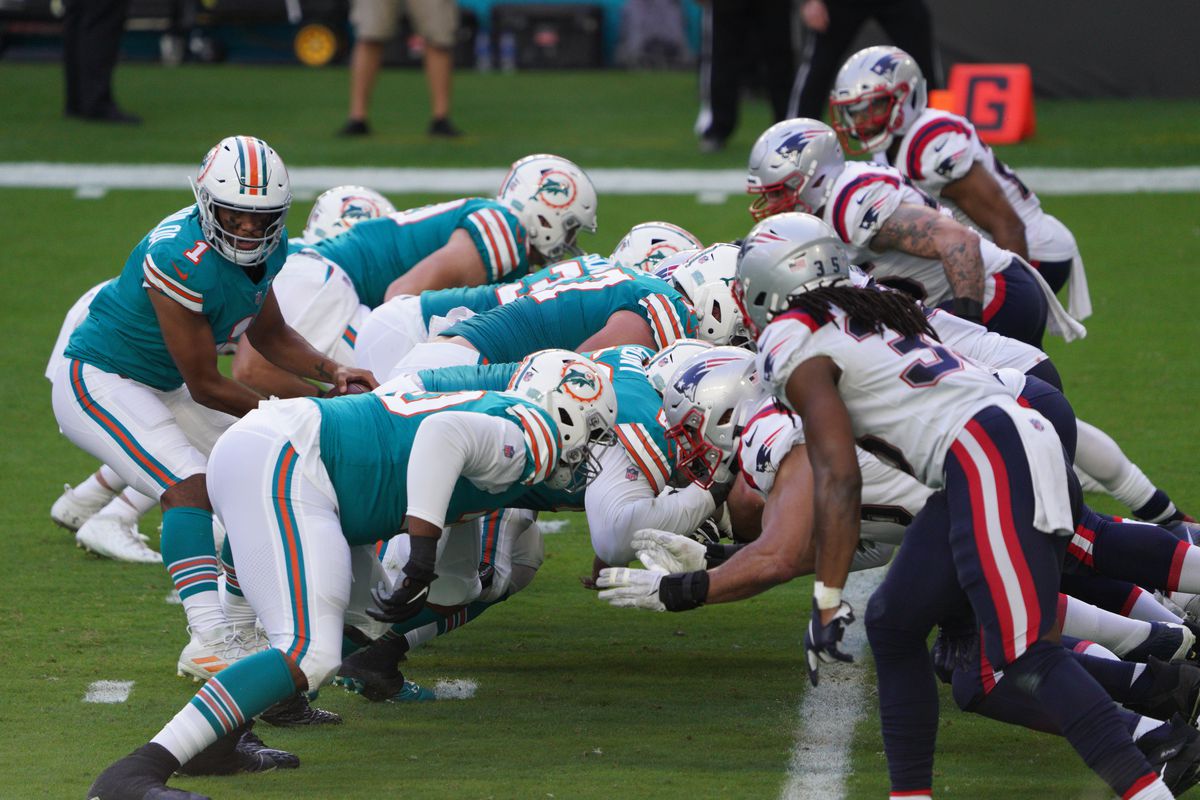 Mark Brown/Getty Images
Without a doubt, this is my favorite game of the week and probably my favorite division to watch this year. While everyone noting the jump made by the Bills, it overshadowed how good of a season the Miami Dolphins had last year. While they missed the playoffs, they now see that they have their franchise quarterback along with an evenly balanced team.
Their offense does not have a top-five player in the position but have a solid reliable starter in all of them. At running back and tight end, no one is screaming Myles Gaskin or Mike Gesicki's names, but there are not many complaints about them either.
For the defense, the Dolphins led the NFL with 18 interceptions and 28 forced turnovers, while also ranking fifth in points allowed and 10th in sacks. The Dolphins return most of their defensive core, including the star cornerback duo of Xavien Howard and Byron Jones, as well as recent first-round picks Christian Wilkins and Noah Igbinoghene. They will miss Kyle Van Noy, but it may be offset by first-round pick, Jaelan Phillips.
Last year, everyone was clearly enjoying the Patriots and their fans feeling humbled without Tom Brady for the first time in 21 years. Many people clearly pounced on the take of Belichick missed Brady more so than Brady missed him. While that may true, there has been too much disrespect to the man in the hoodie.
With this offseason's load of additions (Matt Judon, Jonnu Smith, Nelson Agholor), the Pats have clear thing set on their mind, which is a revenge tour. For how much New England was trashed for their performance last year, they only went 7-9. But with all these additions, the biggest wild card is going to be rookie Mac Jones as the starting quarterback.
Rookie QB Mac Jones will start the season opener for the Patriots against the Dolphins and his former Alabama teammate Tua Tagovailoa. This will mark the first time since Week 12, 1983 that a pair of QBs drafted out of Alabama will start against each other in the NFL. 1/2

— The Hall presented by Raytheon Technologies (@TheHall) September 11, 2021
While rookies like Justin Fields and Trey Lance are waiting patiently for their respective careers to begin, Jones has been thrown into the deep end right away. I expect New England to ease him into the game and have Damien Harris and Sony Michael run the ball a lot. For whichever team wins on Sunday, it is going to be a table setter that football fans will discuss on Monday at the water cooler.
Chris Kiely can be reached at christopher.kiely@student.shu.edu.