Top Three College Football Games to Watch: Week 3
Date: September 17, 2021
By: John Makuch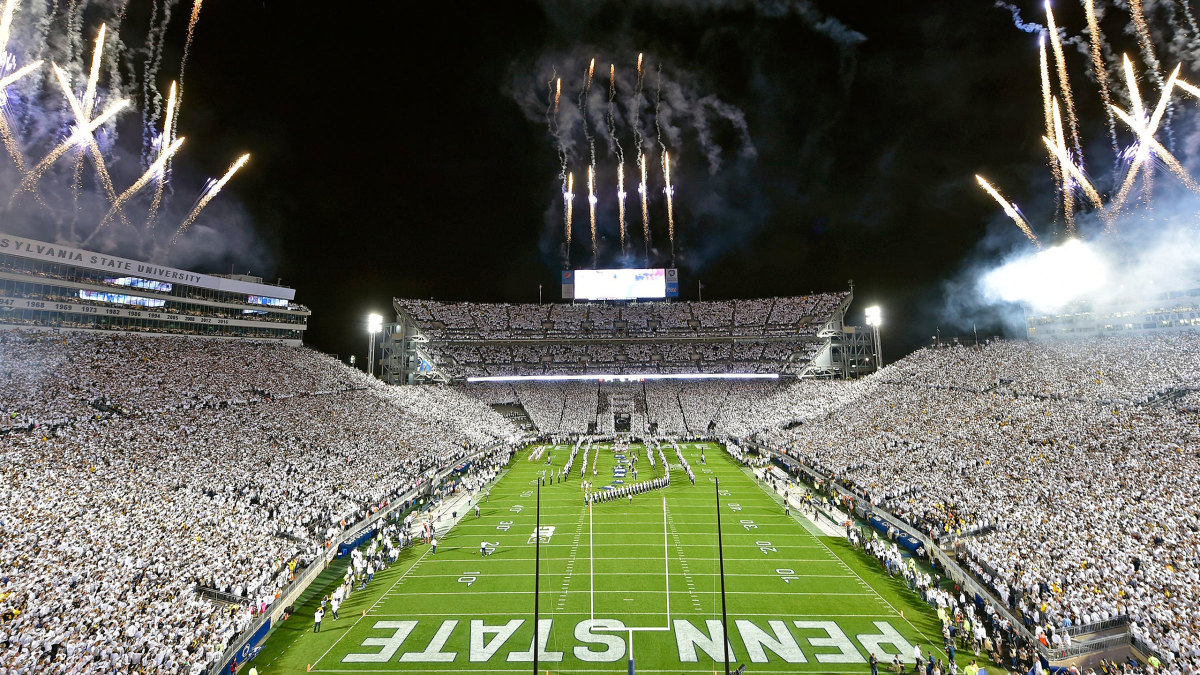 USA TODAY Network
An absolutely ridiculous and wild Week 2 of college football is now past us. Oregon's surprising takedown of Ohio State was surprising, as they were without their best defensive player for that game. 
In a week where it was expected to be a bit slow, the quality of games was above expectations, and that same quality will be there in Week 3.
3. BYU vs. Arizona State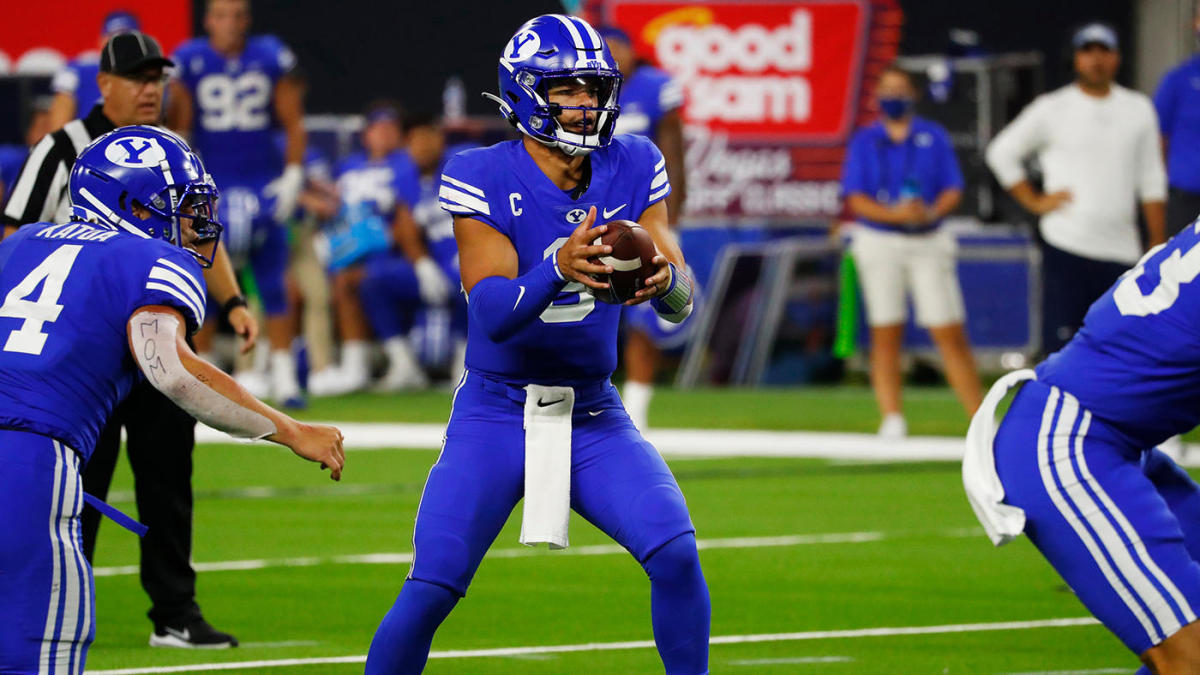 Getty Images
BYU finds itself in another great game against another Pac-12 opponent in Arizona State.
The Cougars' defeat of Utah was more than impressive, winning by a score of 26-17. BYU played great defense and was clean on offense, slowing down Charlie Brewer and allowing Jaren Hall to do his thing. 
Now, they take on the Arizona State Sun Devils, who are the underdog according to ESPN's Football Power Index. This will be the first Power Five matchup of the season for Arizona State, but they come into this game ranked above BYU at No. 19, so this is a major test for them. Their quarterback, Jayden Daniels, also happens to be their leading rusher with the offense revolving around him. 
Not since 1951 and 1952 has the BYU football program opened 3-0 in consecutive seasons.

With a win v. Arizona State on Saturday, BYU would go to 3-0 in back-to-back seasons for the first time in almost 70 years.

— Greg Wrubell (@gregwrubell) September 15, 2021
BYU is much more prepared for this matchup, as they have played a couple of tough Pac-12 games while Arizona State has not. Either way, the storyline will show how equally matched these teams are or prove that one of them is fraudulent in the top 25.
In terms of playoffs, this win would at least give BYU a bit of a chance with another top 25 victory on their resume. The same goes for Arizona State, as getting a ranked win would put them in a position to perform well in conference play and have a slim chance at a playoff spot. But, with how well Oregon played, chances for either team to get in may be more than just slim. 
2. Penn State vs. Auburn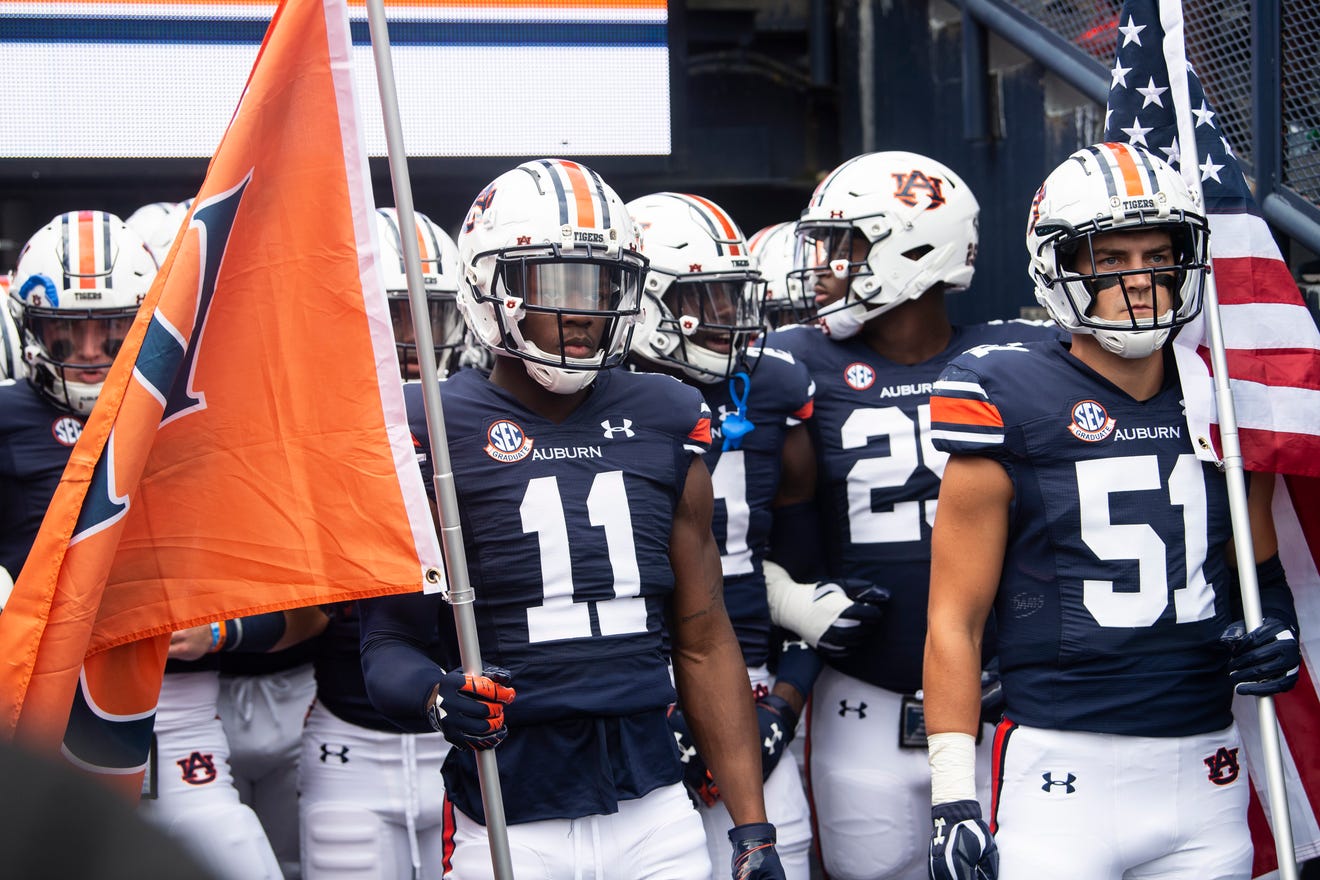 Jake Crandall/The Montgomery Advertiser
This Big Ten vs. SEC matchup will have major impacts throughout their respective conferences.
Penn State comes into this game ranked No. 10, as they have climbed up the rankings with a win against Wisconsin and teams at the top losing big games. The Nittany Lions are looking to avenge the poor performances of last season, and another ranked win would push them into the top seven or eight teams in the country. 
Auburn, on the other hand, has not had a real quality win but has looked great in their non-conference play. While these games are against low-quality opponents, putting up 60 points in both games shows good signs for the rest of the season. A win against a top-10 team would show that this Tigers team is here and here to stay, preparing them for SEC play soon to come. 
Auburn at Penn State is:

1) Auburn's first B1G road trip since 1931 at Wisconsin

2) Only the 3rd time a ranked SEC team has visited a ranked B1G team (in conferences at time of game), joining 2011 Bama at PSU and 1965 Georgia at Michigan

— Matt Brown (@MattBrownCFB) September 14, 2021
Bo Nix and Sean Clifford, the two quarterbacks in this matchup, are looking to prove doubters wrong that do not believe they are the answer at that position. A strong performance and a win would boost the winning quarterback's resume and show that they are ready for the spotlight of these ranked matchups. However, the loser, would prove the doubters wrong and have a lot of ground to make up going forward.
As for the College Football Playoff, a win would put both teams in a good position to get in, but both have major obstacles to tackle going forward.
Auburn has to worry about matchups with Georgia, Alabama, and Texas A&M, while Penn State will lose sleep over Iowa, Michigan, and Ohio State. Neither team is likely to win out all of their games, but if they do, winning this Week 3 matchup would be an even bigger boost to their resumes. 
Both of these squads are fighting to either remain in or establish themselves into the top ten, definitely making this a fun matchup to watch.
1. Florida vs. Alabama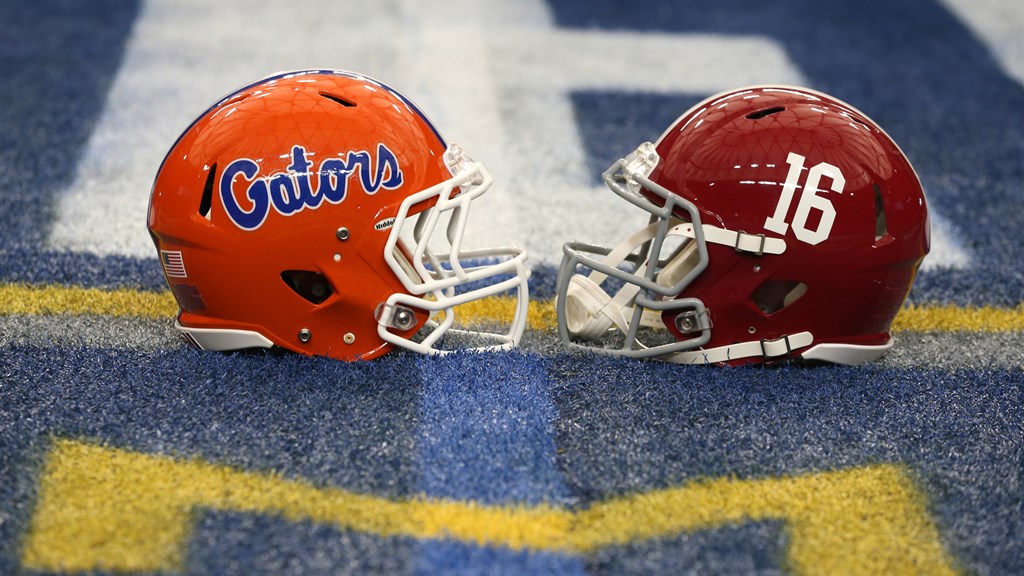 Tim Casey/UAA Communications
The classic "Florabama" matchup with tons of history will put even more on the line on Saturday, with both teams having Playoff hopes and spots in the top 15 on the line. 
Alabama needs little to no introduction, as their destruction of Miami proved anyone who questioned the youth of their roster very wrong. The Crimson Tide are No. 1, locked, loaded, and ready to dominate the SEC yet again. 
Now, Gainesville is one of the loudest and toughest places to play in the entire country with a capacity of well over 80,000. The home-field advantage for Florida could prove to be a factor for this Gators squad, and their two-quarterback system forces Nick Saban to spend more time planning for both.
Four interceptions for Emory Jones are quite concerning, especially since their games were against non-conference and non-Power Five opponents, but this could be some early-season rust. All of that early-season rust will need to be shaken off however against a team like the Crimson Tide. 
.@stephenasmith: "[Alabama's] gonna mop y'all right out of the state."@TimTebow: "If Florida is closer than that, how about next Friday you rock a Gator tie?" @stephenasmith: "Rock a gator tie? Done!" pic.twitter.com/QYwlf8v4eG

— First Take (@FirstTake) September 17, 2021
The Gators, coming in at No. 11, do not necessarily need this win in order to have hopes of making the College Football Playoff. By only losing this game and winning the rest of their games out, the Gators set themselves up for an SEC Championship matchup to avenge this loss.
In this scenario, they would have a win against Georgia as well, making them a contender for No. 2 or even No. 1 if they win the rest of their games out. 
While Georgia will most likely matchup with Alabama in the Championship game at the end of conference play, Florida's name is not one to take out of consideration. This classic SEC rivalry is a great watch every time they get together, and a potential upset of Alabama would cause a frenzy in the world of college football. 
John Makuch can be reached at john.makuch@student.shu.edu.
Posted in: Sports