Top Five NFL Thanksgiving Games of All Time
Date: November 25, 2021
By: Chris Ellison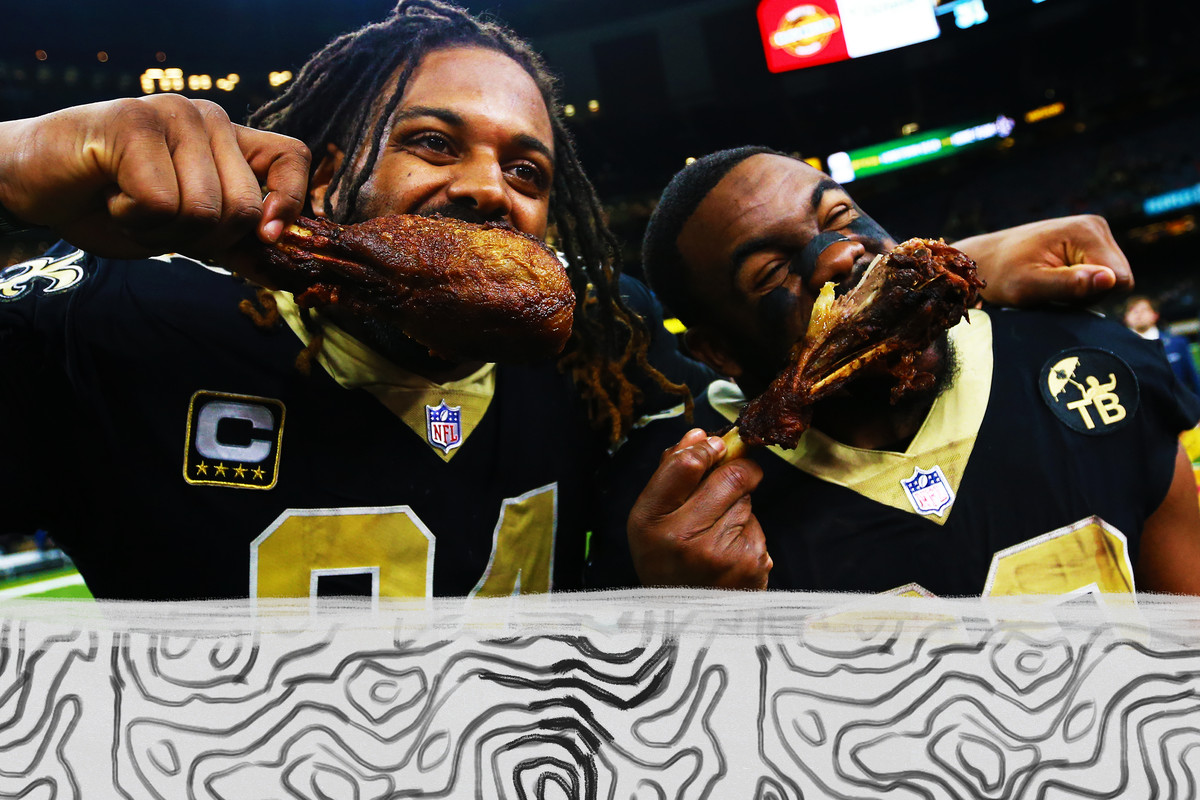 Getty Images/SB Nation Illustration
This list was a hard one to make since there have been so many great Thanksgiving games over the past 40-plus years. But based on popular opinion and the entertainment factor, here are the top five NFL Thanksgiving games of all time.
1. New England Patriots (49) vs. New York Jets (14)
Nov. 22, 2012 - East Rutherford, N.J. - "The Butt Fumble Game"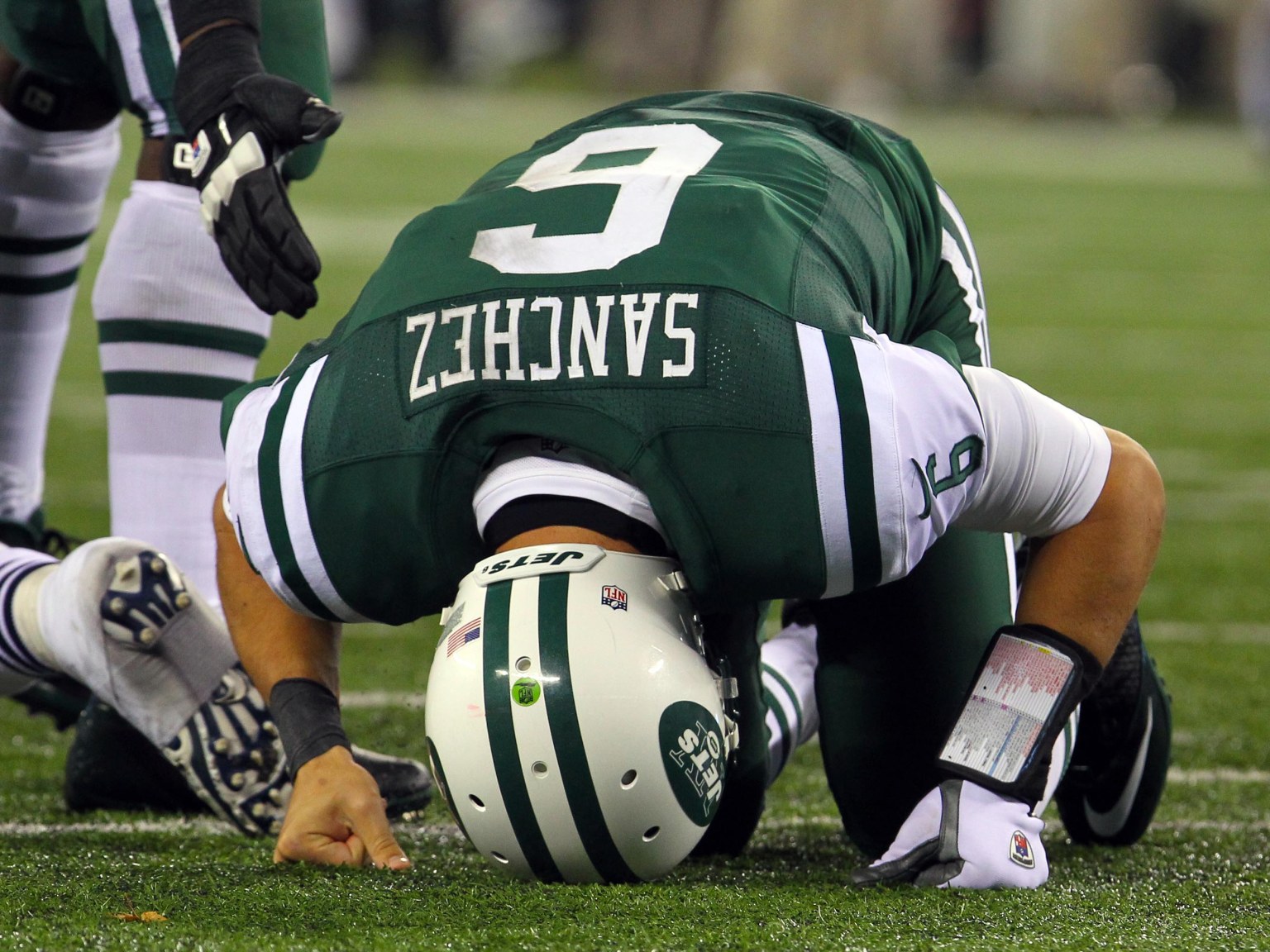 Ed Mulholland/USA TODAY Sports
This game produced the memes of the century, but a lot of people forget that this was a pure domination of the Jets by the Patriots. The Jets-Patriots had a rivalry of sorts when the Mark Sanchez – Rex Ryan tandem was in full effect. While the Jets took down the Patriots in the 2010 AFC divisional round, it was down sledding for "Gang Green" against New England.
This game will always be remembered as having the "butt fumble," but should also be known as another dominating win for the Patriots.
2. Detroit Lions (55) vs. Chicago Bears (20)
Nov. 27, 1997 – Detroit - "The Barry Sanders Party"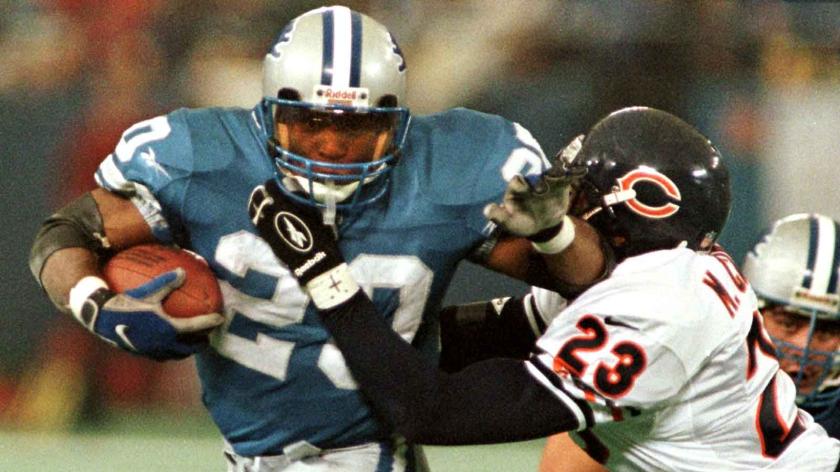 USA TODAY/NBC Sports.com
We all know Barry Sanders was a generational talent. For some reason, he chose to showcase his best stats on Thanksgiving. According to USA Today, Sanders' stats on the holiday were 210 carries for 931 yards, 4.43 yards-per-carry, and eight touchdowns, along with a 7-3 record. He was so dominant that USA Today also named him the all-time Thanksgiving MVP.
What makes this game so high on this list is the sheer control Sanders had over the outcome. Those 1990s Lions' teams went as far as Sanders went, but in the end, that also was ultimately their weakness.
3. Washington Football Team (38) vs. Dallas Cowboys (31)
Nov. 23, 2012 – Washington D.C. - "RGIII's Coming Out Party"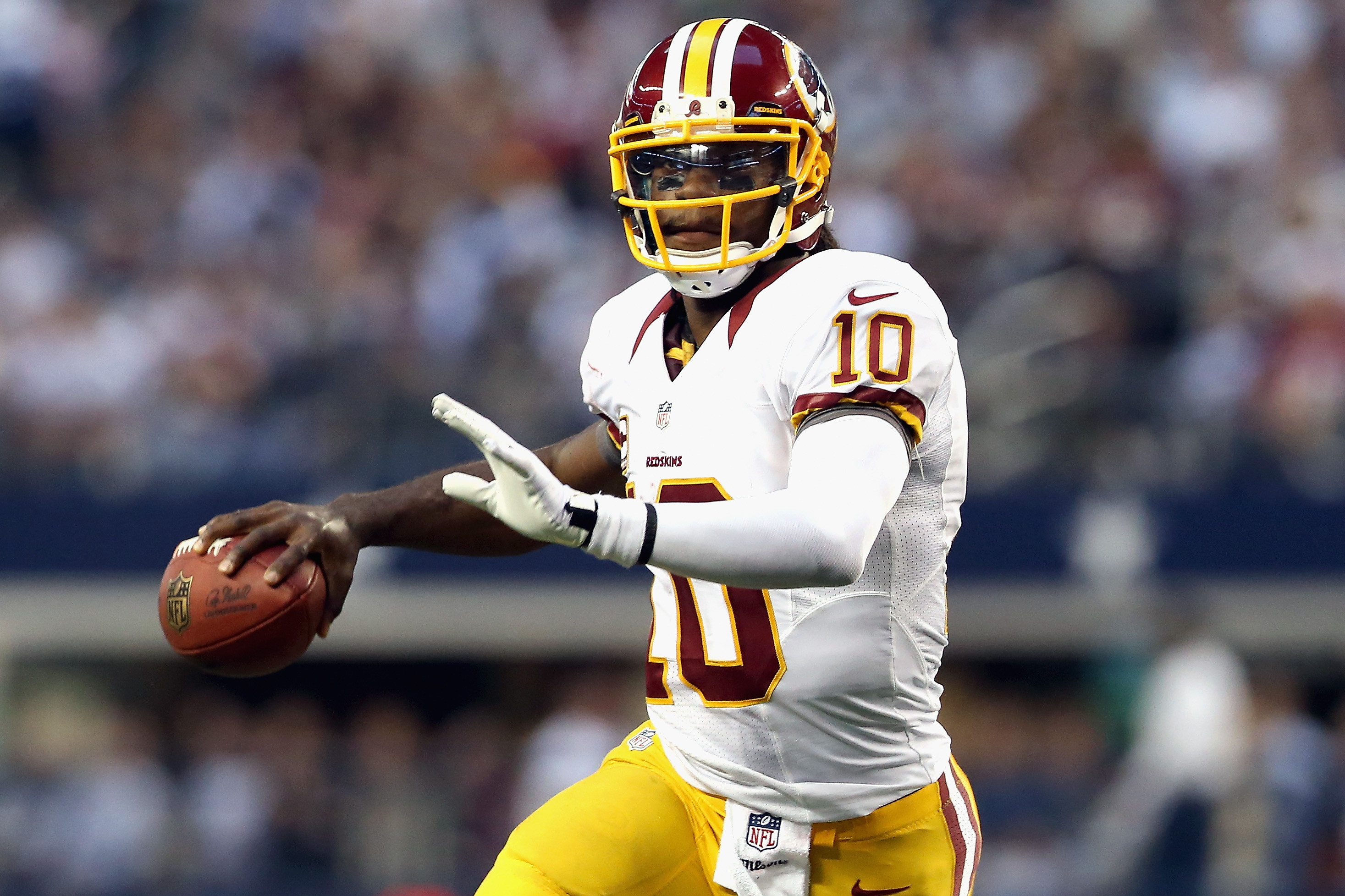 Ronald Martinez/Getty Images
The Robert Griffin III hype train was in full swing when this game was played. He took the league by storm with his play and continued to dazzle during this holiday matchup. Griffin finished 18-27 with 304 yards, 4 touchdowns and one pick. The Dallas defense could simply not contain the force that Griffin was, and along with running back Alfred Morris's 113 yards and one TD, it was over for the Cowboys.
It would have been great to see Griffin continue this run for years, but his career was derailed by injuries.
4. New York Giants (13) vs. Detroit Lions (6)
Nov. 25, 1982 - Detroit - "Lawrence Taylor Displays His Dominance"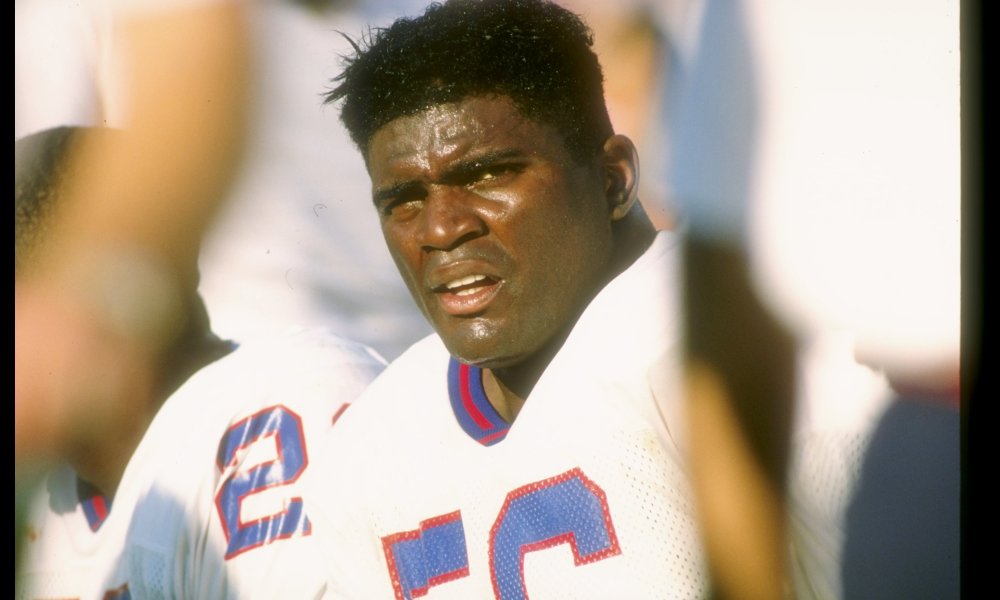 Giants Wire/USA TODAY
The Lions make their second appearance on this list, with one good and one bad game. We all know that Lawrence Taylor is arguably the greatest defensive player of all time. The only player that remotely comes close to his disruption of a game ability is Aaron Donald. On this Thanksgiving Day, the Lions were ahead in a defensive slugfest and were at New York's three-yard line.
So, who do you turn to in a time of need? Your superstar player—Taylor answered the call with flying colors as he picked off a HB toss and took off 97 yards to the endzone, arguably creating the best highlight of his career as well as winning the game in the same breath.
5. Indianapolis Colts (41) vs. Detroit Lions (9)
Nov. 25, 2004 - Detroit – "Manning's Incredible Game"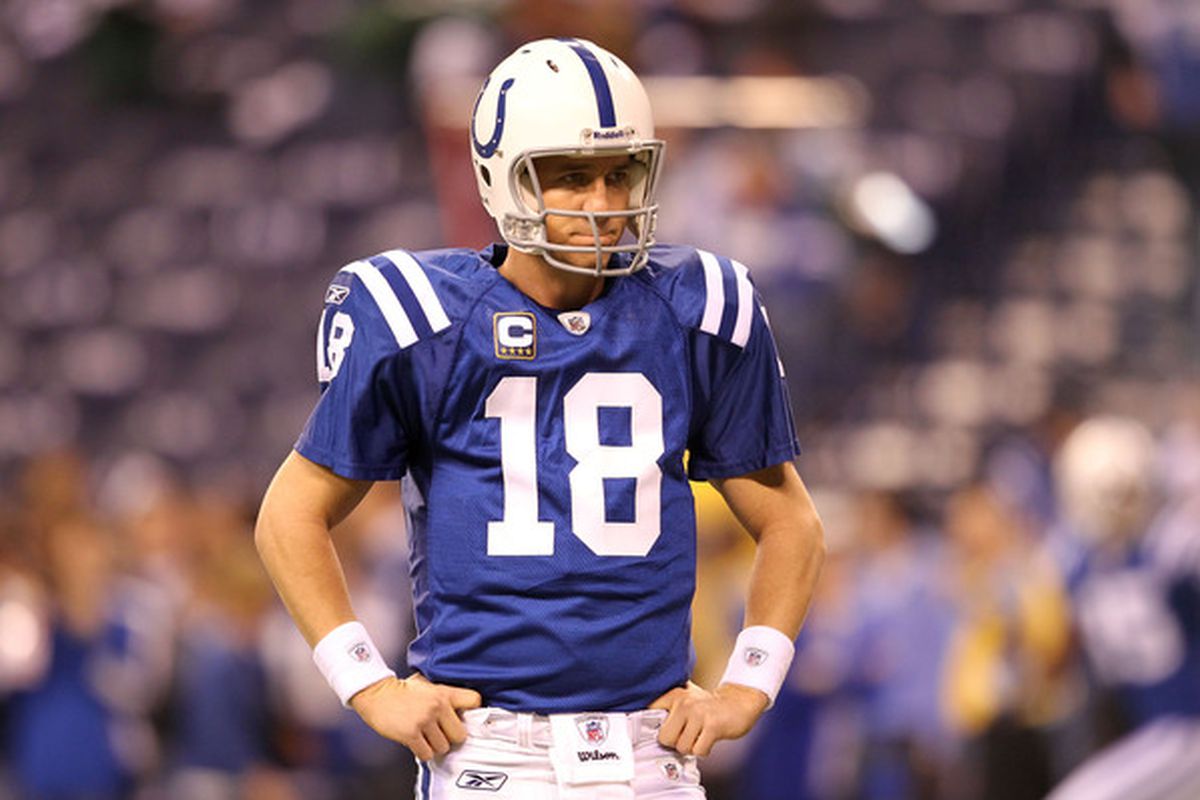 Andy Lyons/Stampede Blue.com
The Lions make their third and last appearance on this list, as the Colts make their first. This season for Peyton Manning was one for the record books, as he threw for 49 touchdowns, beating Dan Marino's previous record of 48. Manning would later throw for 55 touchdowns in the 2013 season, breaking his previous record.
This game for Manning was just another pit stop in an unbelievable season. He finished with six touchdown passes in three quarters which is absurd. This was a blowout, but it was great to see the legend continue his great play against a scrappy Lions team.
Chris Ellison can be reached at christopher.ellison@student.shu.edu.
Posted in: Sports