The Story of Andreas Lindberg at the Hall
Date: May 23, 2021
By: Michael Daly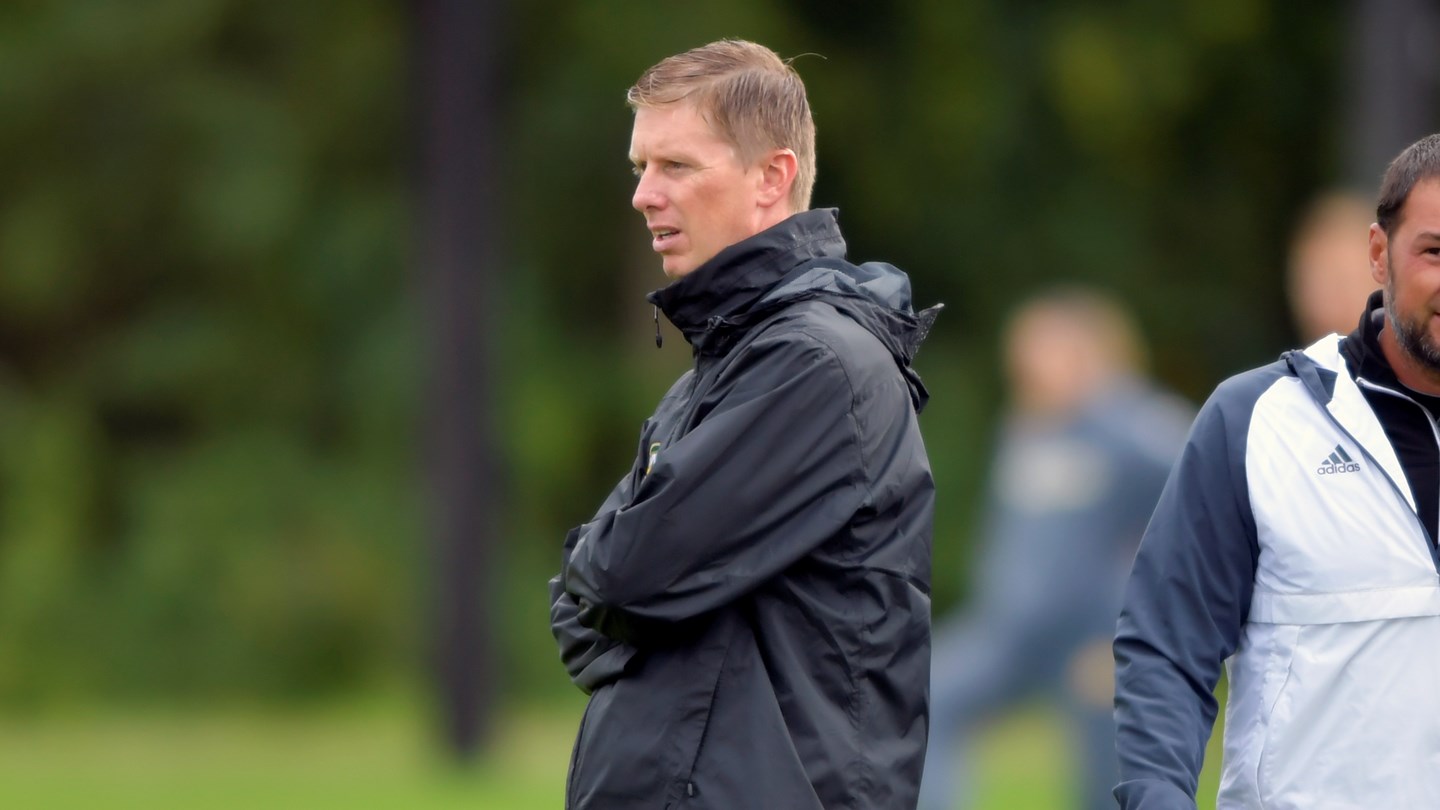 Seton Hall Athletics
The Seton Hall men's soccer program is coming off a season to remember due to their unprecedented run in the NCAA Tournament. From an outsider's perspective, it would seem like this team's success happened overnight. This team was far from an overnight success because of the years of struggle and failure that they had to endure to get to this point. One major component of Seton Hall's magical run was their manager, Andreas Lindberg.
He has been in charge of this program since December 2017, and this was his first NCAA Tournament berth during his tenure as Seton Hall's head coach. Before he came to Seton Hall, Lindberg was the head coach at LIU Post for nine seasons from 2009-2017. He accumulated an impressive 139-30-15 record at LIU Post and made that program a national powerhouse over his eight years at the school. LIU Post made seven NCAA Tournaments under his guidance, and he turned LIU Post into the best team in the East Coast Conference with eight conference tournament championships.
It must have been a difficult decision for him to leave such a dominant program like LIU Post, but there was a vacant head coaching position at Seton Hall, and he jumped on the opportunity. He took over a program that posted a 6-10-1 record in 2017 and was in need of an identity change. This was not an easy task for any coach to force a complete overhaul upon a program, but if there was any coach who could do it, it would have been Lindberg.
Lindberg brought in his own staff, his own players, and his own philosophies. Like any overhaul, it takes time. And time it took for this program to be turned around. The first season, 2018, Seton Hall finished with a 6-7-2 season record. Although they had the same number of wins as they did the previous year, they trimmed the number of losses by three and added a draw to their record. This was a small victory that proved Lindberg right. He was not going to turn this program around in 24 hours, but he would make incremental steps toward a turnaround.
2019 was a difficult year for the program, as they ended the season with a 6-9-1 record, and they missed the Big East Tournament again. The COVID-19 pandemic caused the postponement of a fall season for the Pirates and their soccer season was moved to the spring of 2021.
Aside from people within the program, it was hard for anyone else to predict that the 2021 season would be the first time Seton Hall would make the NCAA Tournament since 2005. The Pirates won their first Big East Championship since 1991 with tournament wins over Marquette and Georgetown.
The keep coming in!

Congrats to Coach Lindberg and the Pirates' staff on winning !

So well deserved!#HALLin ⚪️ | @UnitedCoaches pic.twitter.com/vofyp0oIuw

— Seton Hall Men's Soccer (@SHUMSOC) May 13, 2021
Throughout the season, they were nationally ranked as high as No. 6 in the country and made it to the Elite 8 before they fell to No. 3 Indiana, 2-nil. The season did not end the way Lindberg and his team would have hoped for, but it must be considered somewhat of a success considering where this program was when Lindberg found it in 2017.
With players like Andreas Nota, CJ Tibbling, and Luca Dahn returning to Seton Hall next year, Seton Hall has a strong chance at defending their conference title. Lindberg has a great thing going on in South Orange, N.J., and it is a result of patience and dedication. Lindberg's Seton Hall coaching staff was voted as the East Region Staff of the Year, according to the United Soccer Coaches. Lindberg and his crew hope to win another award like this within the next few years.
Michael Daly can be reached at michael.daly@student.shu.edu.
Posted in: Sports