The Most Cursed Team in Hockey
Date: June 2, 2021
By: Jonathan Heite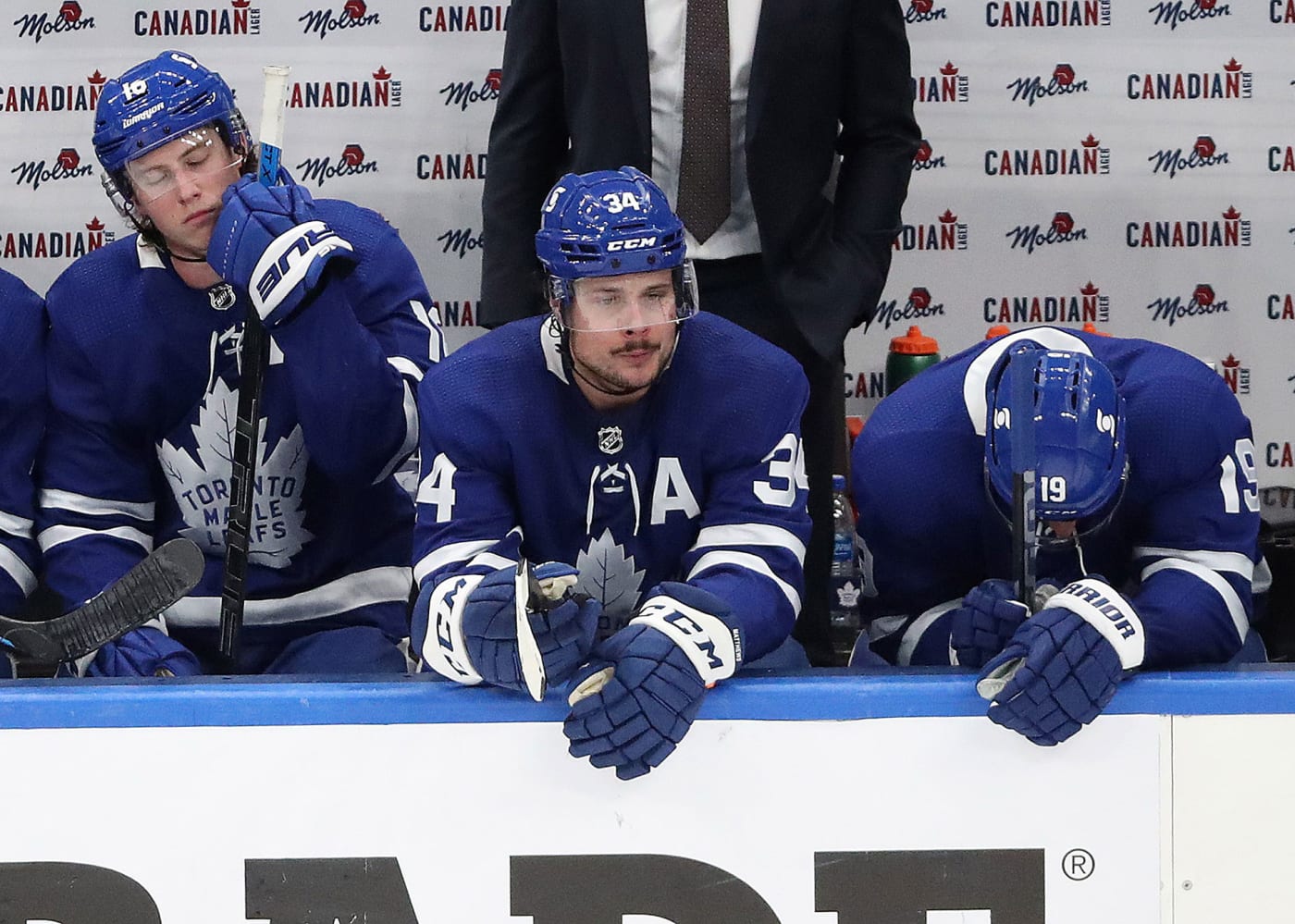 Steve Russel/Toronto Star
Disappointment. Something all sports fans must deal with at some point in their lives. Numerous franchises have been plagued by lengthy championship and playoff droughts, where postseason success is very hard to find. The NFL, NBA, and MLB all have their respective teams who are notorious for failure, but many unfamiliar with hockey may not immediately gravitate to any specific teams off the bat.
For over five decades in the NHL, it has been the dreaded Toronto Maple Leafs. Before even talking about the 21st century woes of one of the most famous teams in Canada, Toronto has not won a Stanley Cup since 1967. To continue to put this into perspective, the New York Rangers, who broke their half century long Cup drought in 1994, went 54 years without a championship.
After a Game seven devastating loss Monday night to their long-time rival, Montreal Canadiens, the Maple Leafs now have passed this unfortunate benchmark (throwing a lockout year into the mix), a miserable feat for an organization that now has truly hit rock bottom.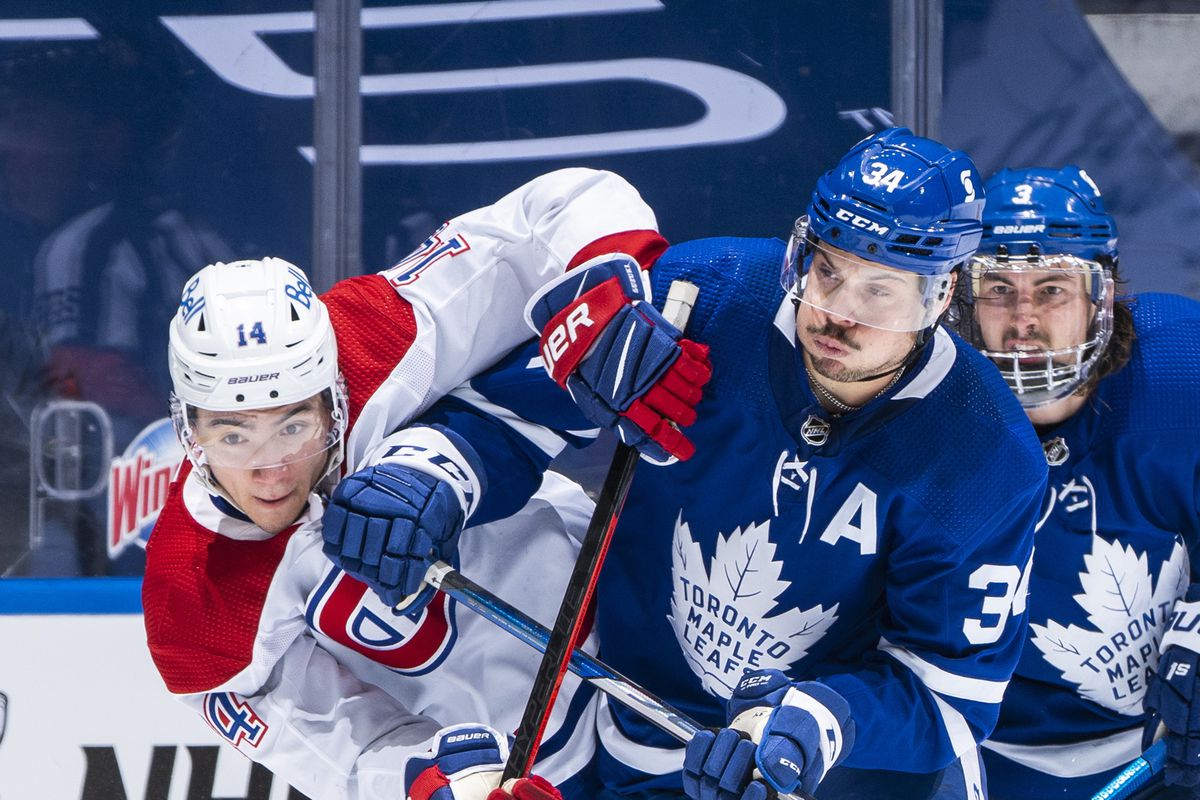 Mark Blinch/NHLI via Getty Images
It had been 42 years since the Original Six rivals met in the playoffs, as the NHL's rearranged COVID standings allowed for the all-Canadian North division and only played to Toronto's favor. The Leafs finished the shortened regular season with 77 points, taking home the division crown, while Montreal finished in fourth with a measly 59, barely squeaking into the postseason.
The expectations were at an all-time high for GM Kyle Dubas, head coach Sheldon Keefe, and company, who constructed a loaded roster filled with generational talent, aging but established veterans, and young stars. The organization not only knew about the lack of Cups in Toronto, but not winning a single playoff series since 2004. Some of the worst collapses in a first-round postseason series have come from the Maple Leafs, who now have suffered eight consecutive losses in series clinching games and lost three straight Game sevens since 2013.
THE CANADIENS COME BACK FROM DOWN 3-1 IN THE SERIES AND ELIMINATE TORONTO

The Maple Leafs have now lost eight straight series-clinching games and extend their league-leading 54-year championship drought. pic.twitter.com/3HHrco6DRU

— ESPN (@espn) June 1, 2021
This year was supposed to be different. The pieces and circumstances were in place. The Maple Leafs even had a 3-1 series lead coming into Monday's Game 7. However, the dynamic Habs, led by one of the best and most clutch goaltenders in the game in Carey Price, emerged victorious by a score of 3-1 to keep Toronto's suffering alive and well. Price was the catalyst throughout the entire round, as he ended the clincher with a 30 save masterpiece and a .947 save percentage in the series, while also getting goals from forwards Brendan Gallagher, Corey Perry, and Tyler Toffoli when it mattered the most.
.@CanadiensMTL @MapleLeafs #ItsOn pic.twitter.com/nS47FjUXBd

— Sportsnet (@Sportsnet) June 1, 2021
You may be asking yourself where was the potent Maple Leafs' offense that took the NHL by storm for most of this season? The answer is, the star power simply did not show up, as the offense became ice cold through the seven games.
The 2021 Rocket Richard recipient (most goals in a season), Auston Matthews, torched the North division with 41 goals in 52 games, and many could argue the American center is among the top five players in the entire world. In one of the most important stretches of play in his young career, he only tallied one goal and five assists in seven games, stats nowhere close to what Matthews usually brings to Toronto on a nightly basis. The Robin to Matthews' Batman, Mitch Marner, who led the Maple Leafs in points this year, only mustered four assists.
The NHL's most lethal forward duo needed to step up and finally live up to their $11.6 million (Matthews) and $10.9 million (Marner) contracts in the postseason, but the league superstars could not solve the stingy Montreal defense and Price.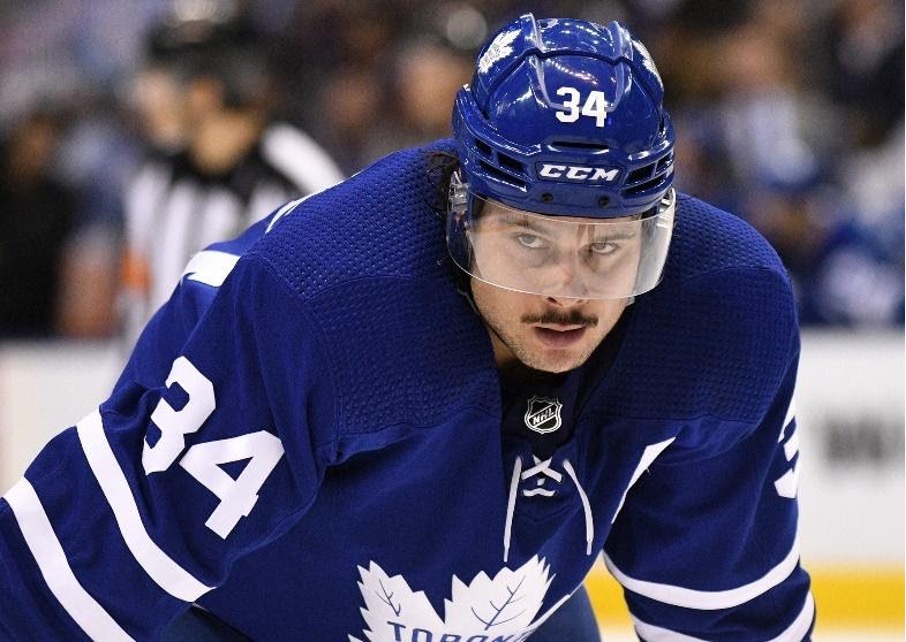 Dan Hamilton/USA Today Sports
While the Leafs did get hit by key injuries, including captain John Tavares suffering a scary knee injury and concussion in Game one and physical defenseman Jake Muzzin going down with a lower body injury in Game 6, there was still no excuse. Trade deadline addition Nick Foligno (from Columbus) also only played four out of the seven games due to injury and collected just one assist.
Although the controversial William Nylander led the way with five total series goals, the blame will most surely be put on Matthews and Marner, who are both in the middle of their primes and now leave the organization some difficult decisions in the offseason within both the front office and roster. If there was going to be a year for the curse to be broken, it would have been in 2021, as the Leafs played their cards right landing in the weaker Canadian competition for this season.
Next year (if all goes planned), the NHL plans to return the normal division setup of years past, meaning Toronto will have to worry about Cup contenders in Boston and Tampa Bay in the Atlantic once again. This summer will be filled with pivotal questions, as the franchise will now have to face issues such as keeping this same roster intact for another try next year or moving in a different direction through a partial rebuild. Only time will tell if a first round series win will finally come for the loyal Toronto faithful, who will certainly feel the effects of yet another playoff collapse for a long time.
Jonathan Heite can be reached at jonathan.heite@student.shu.edu.
Posted in: Sports