Team USA Baseball Preview
Date: July 21, 2021
By: Michael Stamm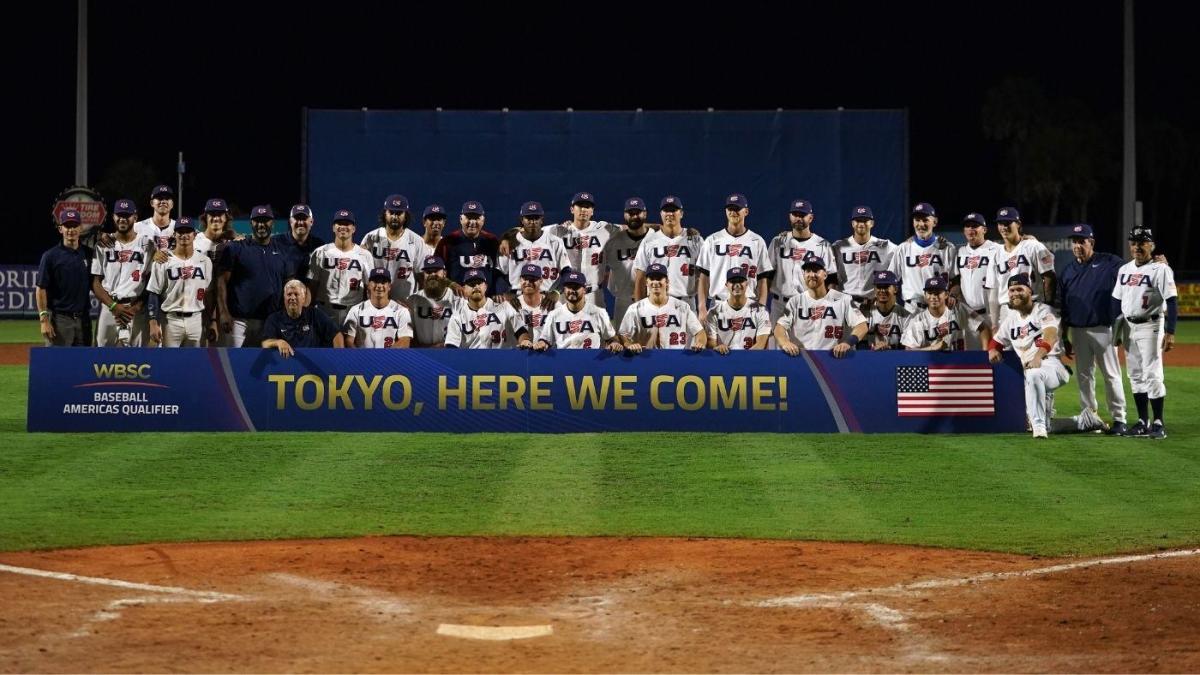 USATI
Baseball is back in the Olympics! For the first time in 13 years, countries from around the globe will compete to find the champion of the diamond. The USA roster is constructed of multiple past MLB All-Stars and some top prospects from Minor League Baseball.
The team that will bring home Olympic gold #ForGlory

See you in #Tokyo2020: https://t.co/L9ApiIgXxK pic.twitter.com/51LEnyte85

— USA Baseball (@USABaseball) July 2, 2021
The USA team is comprised of 12 pitchers and 12 position players. Headed by former Los Angeles Angels' manager Mike Scioscia, he has recruited 14 players with MLB experience. Unfortunately, as the MLB does not take a break in its season and plays right through the summer, current MLB stars cannot participate in the Olympics (but how fun would that be). So instead, the USA has to lean on some former league stars, including players like infielder Todd Frazier and pitchers Edwin Jackson, Scott Kazmir, and David Robertson. 
The rest of the roster is compiled with attractive prospects who many fans are excited to watch face off against top-tier talent. Some of those names include Triston Casas, the first baseman from the Red Sox organization, who ranks among the top 60 prospects. Also, Matthew Liberatore from the Cardinals and Simeon Woods Richardson from the Blue Jays, as both are top 100 prospects.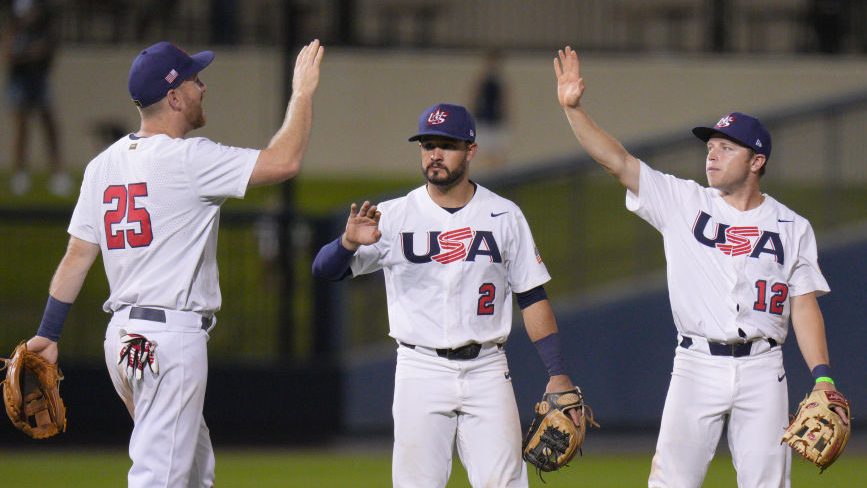 Getty Images
The setup for the tournament is simple. First, the six countries are broken up into two groups. Group A is compiled of Japan, Mexico, and the Dominican Republic. At the same time, Group B will include the USA, South Korea, and Israel. Each country will play each team in their group once. The teams will then be seeded based on record. Japan is the slight favorite to win gold in Tokyo, with the United States trailing behind them. 
One exciting part that I am excited to see is the usage of a pitch clock. The pitch clock will be 12 seconds between each pitch and 90 seconds between each inning to keep gameplay going faster. 
Introducing your male #TeamUSA flag bearer for the #Tokyo2020 Opening Ceremony: @eddyalvarez90 #ForGlory pic.twitter.com/g44IgefGsz

— USA Baseball (@USABaseball) July 21, 2021
The United States kicks off their first Olympic baseball team since 2008 against Israel on July 30. I will keep you updated with everything you need to know along the journey as USA men's baseball hits for gold. Let's go, USA!
Michael Stamm can be reached at michael.stamm@student.shu.edu.
Posted in: Sports