Taking Greatness for Granted
Date: July 20, 2021
By: Will Swankie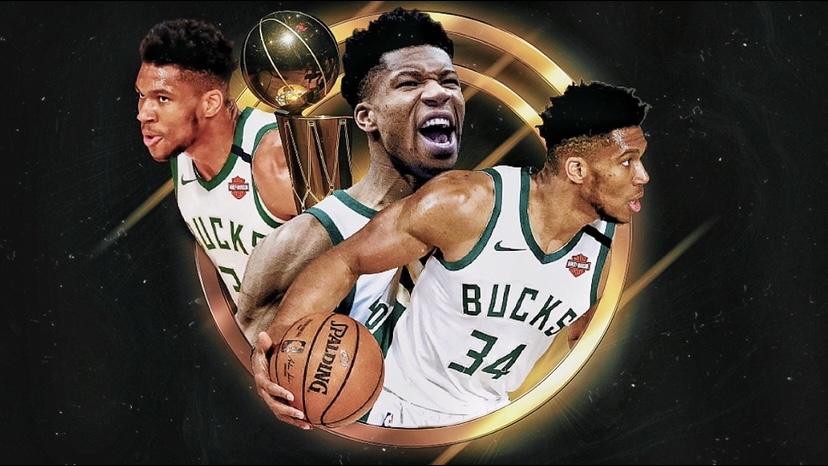 Will Swankie/WSOU Sports
This week I'm not here for pleasantries. I'm here to tell the truth. And the truth is, Giannis Antetokounmpo is an all-time great. 
Is he great despite his awkward-looking jumper? Yep. Is he great if it takes him ages to attempt a free throw? Yes. Is he great even if the Bucks lose this series? You bet. Although, a lot of people won't want to admit that. 
At this point in the postseason, Antetokounmpo is being given universal respect by a basketball community that can (and will) turn on its stars at any moment. At this moment; however, Antetokounmpo shares have peaked. It turns out a series-altering block of Deandre Ayton in Game four and a game-sealing, and-one, alley-oop finish in the final seconds of Game five are worthy of praise. Even so, I must apologize. I set out to tell you the truth this week, and I just told my first lie.
The PLAY heard around the WORLD!

Announcers all over the globe call Jrue Holiday's clutch steal and alley-oop to Giannis! #ThatsGame pic.twitter.com/uBpcOpQXBT

— NBA (@NBA) July 19, 2021
Antetokounmpo hasn't been given anything throughout his relatively prosperous NBA career. He's had to earn everything. It's simply the truth. 
The unfortunate narrative spanning the most recent half-decade of NBA basketball is one that often overlooks the degree to which players and teams earn their accolades and accomplishments. In 2017 and 2018, the Warriors were back-to-back champions, but, of course, this doesn't count because they stacked the deck with Kevin Durant. In 2019, Kawhi Leonard and the Toronto Raptors ended the Golden State dynasty by halting their three-peat. Although, no way they would have defeated a Warriors team with a healthy Durant or Klay Thompson.
How about 2020? Where the most fraudulent and asterisk-heavy champion of them all, the Los Angeles Lakers, avoided their intra-city rival Clippers en route to facing a fifth-seeded Heat team while "cake walking" to a "Mickey Mouse championship'' in only six games.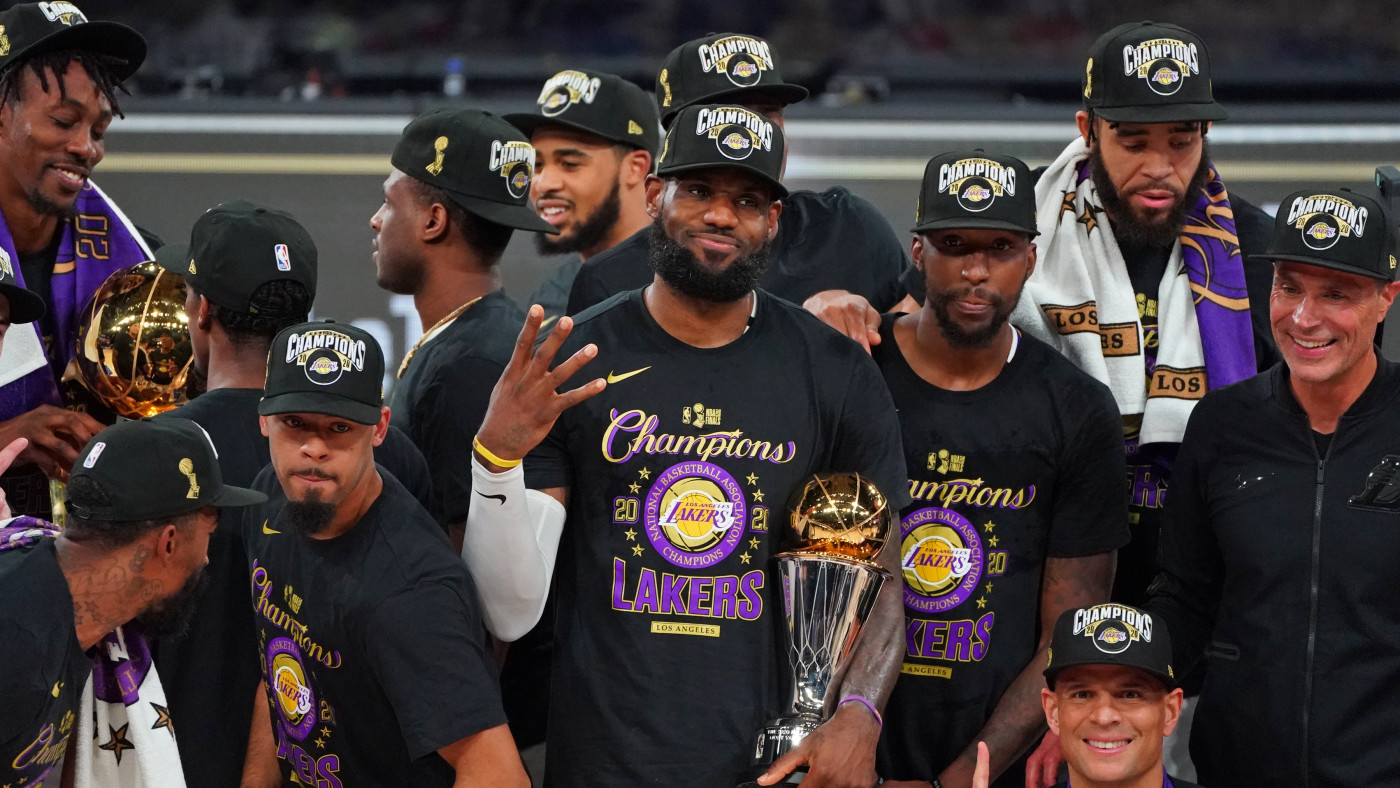 Jesse D. Garrabrant/Getty Images
This season is no different, as many of the game's biggest stars suffered injuries crippling the legitimacy of this year's playoffs. So, there you have it. The postseason hasn't counted for quite some time. The 2016 Cavs are the reigning NBA Champions five years running. 
Now, in case my sarcasm was poorly conveyed, I find these ideas to be completely wrong. They're wrong because in 40 years no modern basketball fan will care enough to believe in them. Durant will enter the Hall of Fame with at least two championships, Lebron James' NBA Finals record will stand with at least four wins and six losses, and the winner of the 2021 NBA Finals will be the reigning champs. My apologies to the 2016 Cavs, you've been dethroned. 
History will leave those criticizing the Disney bubble behind. The Warriors won't be condemned for their dominance; they'll be praised for it. No one knocks Hakeem Olajuwon for winning his championships when Michael Jordan was with the White Sox. Maybe if I were around in 1995, I'd hear all about how Jordan's absence saved Olajuwon's legacy.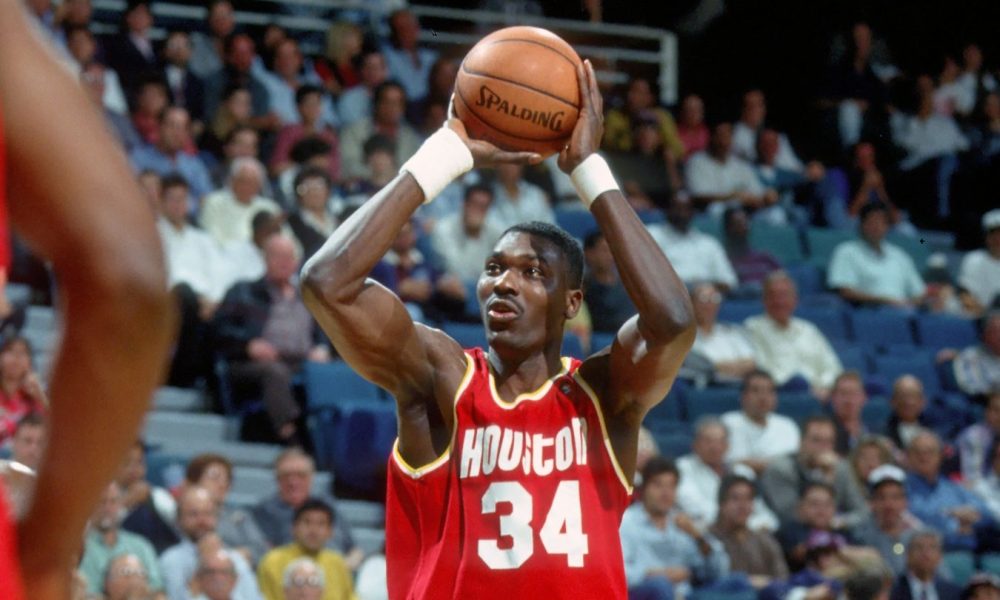 USA TODAY Sports
Discussions of all-time great careers are convoluted enough. Painstaking arguments containing unlimited advanced analytics have elevated these debates to an almost academic level. Every fan across every generation believes a particular era was the most physical, best defensively, most talented, or most competitive. The least we can agree on is that every era counts. Those still clinging to the notion that one doesn't should sell their stock and fast. 
In case you haven't noticed, the viewership numbers for the 2021 NBA Finals haven't been up to par. The Cavs and Warriors four-season saga may have felt repetitive, but it seems as if those matchups are held in rarefied air. The soap opera story beats, complex character development, and a downright star-studded cast gave the matchups an iconic and irreplicable flare. Legacies swung in the balance of every game, moments would go on to be remembered (and memed) forever, and I found myself (even during 2018's 4-0 sweep) glued to every minute of it. 
KD says the 2017 Cavs-Warriors series was one of the best Finals ever pic.twitter.com/ru3elBAsBn

— Bleacher Report (@BleacherReport) July 19, 2021
The truth is, in 2021, I've been tuning out the first half of many of these Finals games. I just don't feel as invested as I used to be. Part of that is no fault of my own. Games one, two, and three were all blowouts. By the time I was ready to lock in to the second half, the winner had already been decided. 
But as I sat and enjoyed the back-and-forth battle of Game four, and as I watched Antetokounmpo's game-changing block on Ayton, I realized I had been taking this series - taking greatness - for granted. Antetokounmpo had gone down with a 2016-Cavs-championship-parade-for-a-fifth-year-in-a-row kind of injury just two weeks ago! It would have ruined the playoffs for good! Yet here he was, not figuratively, but literally rising to the occasion in what will undoubtedly be a defining moment of an all-time great's career.   
Giannis' HUGE BLOCK helps seal the @Bucks Game 4 win! #ThatsGame#NBAFinals tied at 2-2.. Game 5 is Saturday at 9pm/et on ABC. pic.twitter.com/aanNuTUtlF

— NBA (@NBA) July 15, 2021
So, whoever takes home this series - whether it be Antetokounmpo and the Bucks for the first time in 47 years, or Chris Paul and the Suns for the first time in their histories, I'll be watching. 
And allow me to be the first to say - this championship counts. 
Will Swankie can be reached at william.swankie@student.shu.edu.
Posted in: Sports