Seattle Kraken mock draft
Date: April 20, 2021
By: Dylan Camp

Seattle Kraken
The NHL trade deadline has passed, and we can start to look ahead at the Seattle Kraken expansion draft that looms just over three months away. 30 picks, one from each of the NHL's franchises minus the last expansion team the Las Vegas Golden Knights. The Kraken must have a minimum of fourteen forwards, nine defensemen, and three goalies. The teams whose rosters are being picked from can protect seven forwards, three d-men, and a goalie, or eight skaters of their choosing plus a goalie.
There are several other rules about what players are ineligible from the expansion draft, and certain requirements that teams must abide by which can be found here. So given all of the rules of the expansion draft, here is who I think the thirty picks will be by the Seattle Kraken.
Anaheim Ducks: Kevin Shattenkirk (D)
Shattenkirk will be a great presence for the new franchise. A veteran with more than 10 years of league experience, plenty of playoff experience, and a Stanley Cup to his name.
Arizona Coyotes: Tyler Pitlik (C)
Pitlik is a player that has bounced around the league in his first seven seasons. His most productive year came in Dallas where he put up 27 points. He had a decent year in this shortened season and the Kraken will hope to get production out of him on what would be the last year of his current contract.
Boston Bruins: Craig Smith (C)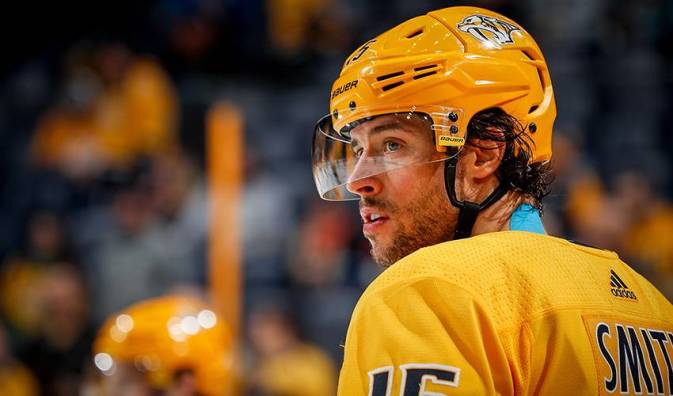 NHLPA.com
I think the Bruins will try to keep Taylor Hall making him the seventh forward protected. Smith is an incredible veteran with over a decade in the NHL and over 350 points. I think he will likely be the eighth most important forward in the eyes of the Bruins brass and thus will be picked by Seattle.
Buffalo Sabres: Collin Miller (D)
A very physical defenseman, nearing one hundred career points, and brining seasons worth of playoff experience with him. Miller can also fill a role on the power play as teams often use his strong shot to funnel pucks to the net.
Calgary Flames: Dillon Dube (C)
A versatile forward that is just twenty-two years of age. Dube has yet to play a full season in the league but is seemingly on an upward trajectory.
Carolina Hurricanes: Jesper Fast (RW)
Another player the team would love to keep but falls just outside of protection range. Fast has been productive in his first year with the Canes but will more than likely be left vulnerable and would be a great pick up for the Kraken.
Chicago Blackhawks: Nikita Zadorov (D)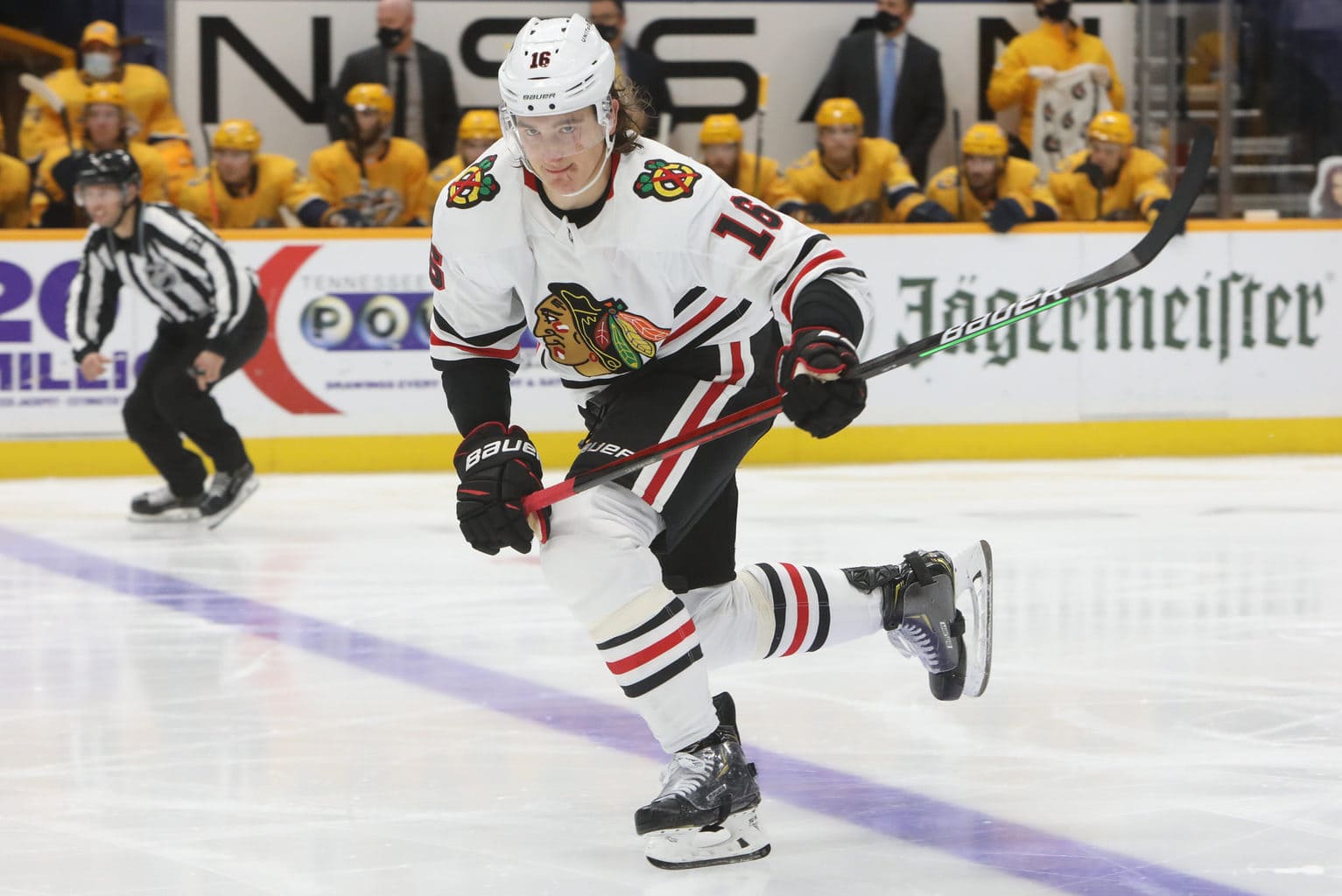 Danny Murphy/Icon Sportswire via Getty Images
A pick that will require some work to maneuver as Zadorov is a restricted free agent. But a towering young defenseman at just twenty-five will be a great pick up if they can structure a new contract. If not Zadorov I expect Connor Murphy to be the defenseman unprotected and taken by Seattle.
Colorado Avalanche: Valeri Nichushkin (RW)
The Avs present the Kraken with good options at the forward, defense, and goalie positions. In a fast paced and high scoring pacific division (if that comes back) and western conference I think Seattle opts for the young playmaker.
Columbus Blue Jackets: Dean Kukan (D)
Pretty much all of the desirable pieces on the Jackets roster can and will be protected. Kukan is likely the best option for Seattle and he can provide a strong defensive presence on the back end although he might not be a name that jumps off the page.
Dallas Stars: Dennis Gurianov (RW)
The Kraken add another young forward, and this one comes with playoff experience. Gurianov has been a productive player in the regular season and in the playoffs for the Stars and will be a good add for Seattle.
Detroit Red Wings: Thomas Greiss (G)
Greiss is a strong veteran goalie who has traveled around the league quite a bit and will find his sixth NHL home with the Kraken. The Red Wings likely opt to protect Jonathan Bernier who is several years younger and has had a better season although not starting a majority of their games.
Edmonton Oilers: Adam Larsson: (D)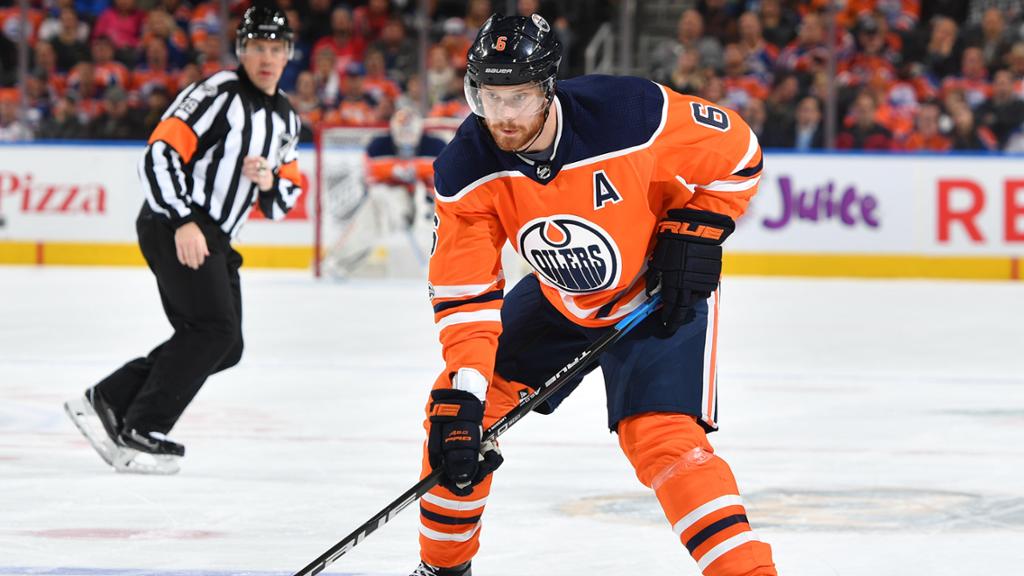 NHL.com
This Oilers would definitely protect Larsson if Kris Russell waives his no movement clause. So, it will be very interesting to see if the journeyman defenseman leaves himself open to be picked up by the Kraken, but it is definitely not a guarantee. Is it really the worst thing for the Oilers to distance themselves from the guy they gave up Taylor Hall for?
Florida Panthers: Alexander Wennberg (C)
Florida very well may be one of the teams who opts for the 8-skater option in order to protect their top four defensemen. That combined with Wennberg being an unrestricted free agent, Seattle may opt to negotiate a contract with Wennberg then take him in the expansion draft.
Los Angeles Kings: Jonathan Quick (G)
As the memories of the Kings mid twenty-tens glory years seem further and further away, the roster pieces from their two Stanley Cups continue to dwindle in number. The Kings will likely protect their goalie of the future not their past, sending Quick to Seattle and bringing the number of players left from their championship teams down to three.
Minnesota Wild: Jordan Greenway (LW)
A productive young winger at just twenty-four, Greenway is also a restricted free agent following the 21-22 season which gives Seattle a better chance to hold on to him long term.
Montreal Canadiens: Phillip Danault (C)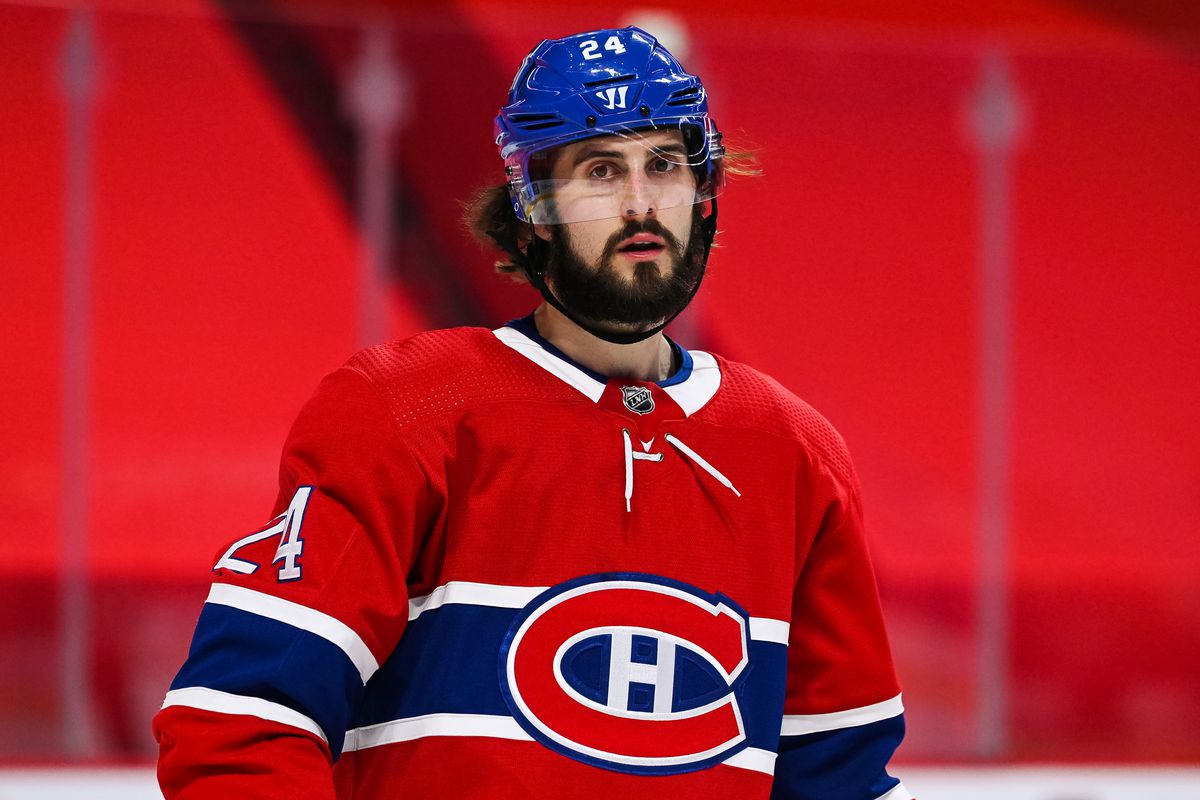 Davod Kirouac/IconSportswire via Getty Images
The options are likely Danault or Lehkonen and Danault has been a much better offensive player this season. He put up a career high forty-one assists just two seasons ago and has three forty-plus point seasons in his NHL career.
Nashville Predators: Mattias Ekholm (D)
The long-time Predator defenseman will likely be odd man out on the protection list. In eight seasons with Nashville, he has put up fifty goals and over two hundred points. They can't protect everybody however and they have a plethora of young left-handed defensemen on the rise.
New Jersey Devils: Ryan Murray (D)
It seems that the Devils will lose a defenseman, but the question is which one? Many speculate that the Devils will leave PK Subban available given his high price tag and their desire to cut the high contract. But Subban is also the only player that will be above twenty-eight years old on the current Devils roster for next season. That combined with his guiding presence for the younger Devils makes me think he will be protected and stick around. That leads me to believe Ryan Murray will be signed and then drafted by Seattle.
New York Islanders: Cal Clutterbuck (RW)
This team has a ton of forward depth and Clutterbuck is likely to be the most productive player left unprotected. The past two shortened seasons have not been great for Clutterbuck, but he has the best history of offensive production for the players likely to be available.
New York Rangers: Alexandar Georgiev (G)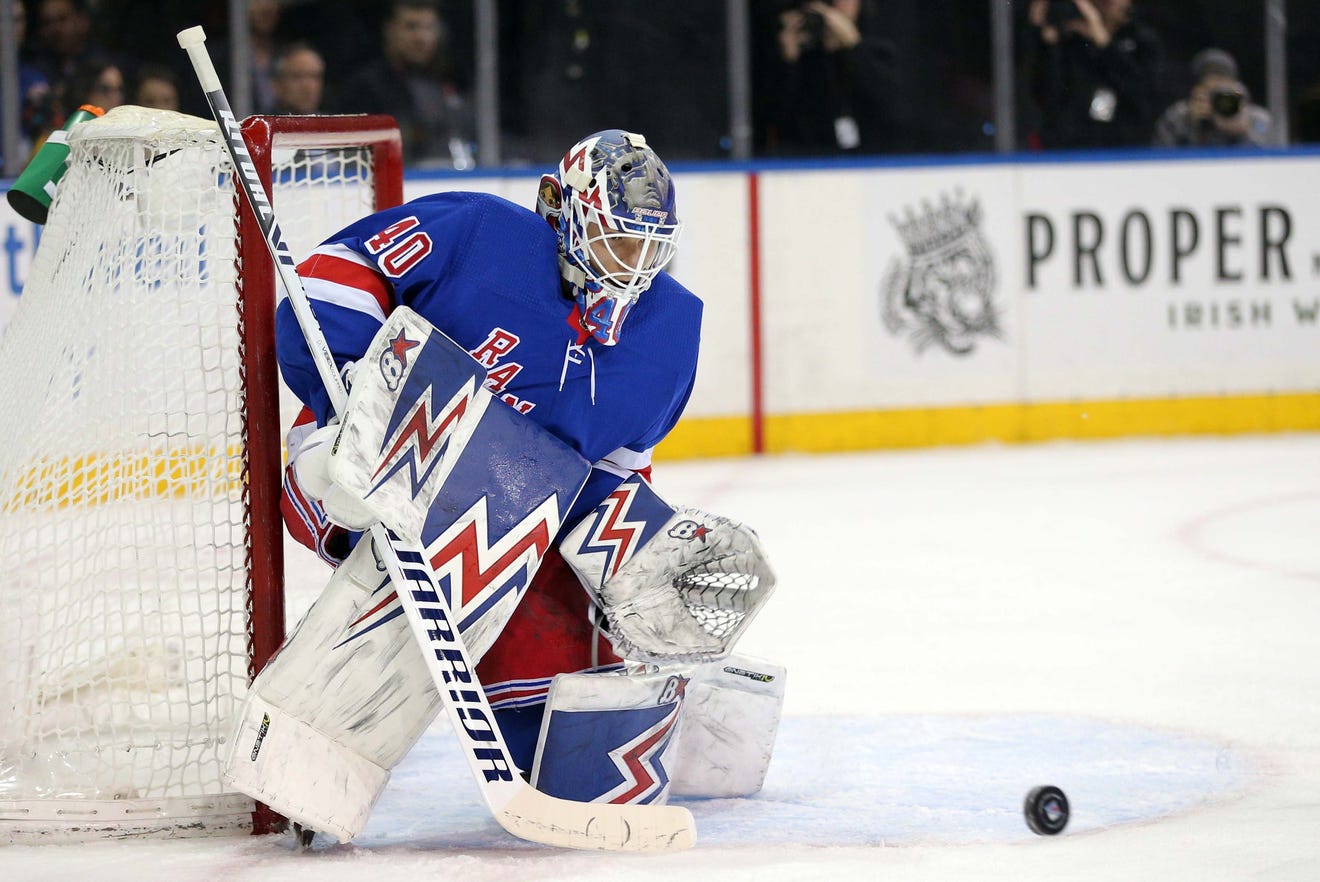 Brad Penner/USA TODAY Sports
The Rangers have two quality, young goaltenders only one of which they can protect. Igor Shesterkin will be the one who gets that protection leaving the 25-year-old goalie as a tempting option for the Kraken.
Ottawa Senators: Austin Watson (LW)
Watson won't jump off the page as a huge offensive threat maxing out at only 19 points through his first six NHL seasons. Watson was bred by a great system down in Nashville and can serve as a fourth line enforcer.
Philadelphia Flyers: Nolan Patrick (C)
It is difficult to fathom that three seasons into his NHL career the former number two overall pick is not a top seven forward on his roster. But Patrick's average start to his career lands him on the chopping block during the expansion draft. Seattle is likely to take him as a strong face-off man and hope point production can become a bigger part of his game.
Pittsburgh Penguins: Michael Matheson (D)
Matheson is strong on defense and also can put up some points. The former first round pick has over one hundred career points in just over three hundred career games.
San Jose Sharks: Radim Simek (D)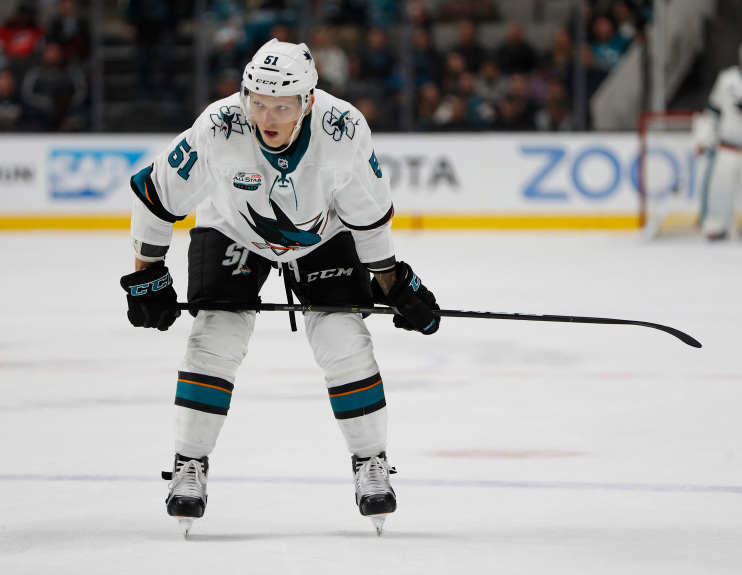 Nhat V. Meyer/Bay Area News Group
Not an offensive minded defenseman but a strong player who is on contract for three more seasons which is a benefit to the Kraken.
St. Louis Blues: Vince Dunn (D)
The Blues have plenty of defensive depth so a young player like Dunn will be available. Dunn puts up plenty of points and will be a productive offensive-minded defenseman.
Tampa Bay Lightning: Erik Cernak (D)
The defending Stanley Cup Champions clearly have a bounty of talent. Cernak is likely to remain unprotected and is an incredibly solid two-way player and is only 23 years old and will also be a restricted free agent after the two years he still has on his contract.
Toronto Maple Leafs: Pierre Engvall (LW)
Engvall is a young forward who has a large frame at 6'5" and 215 pounds. He has put up 23 points through his first 82 games in the league and will be a restricted free agent after his first year with the team.
Vancouver Canucks: Matthew Highmore (RW)
Not a real flashy pick here, Highmore will serve more as a depth piece as he can be plugged into any of the three forward roles. He also helps attain the minimum necessity of twenty players on contract.
Washington Capitals: Connor Sheary (LW)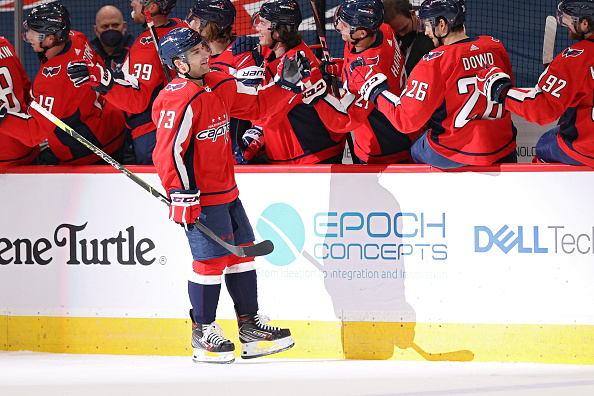 Patrick Smith/Getty Images
The Capitals have a bounty of good players that will be available at both the forward and defensive position. Sheary is a productive player still in his twenties and will still have two years left on his contract making him the choice for Seattle.
Winnipeg Jets: Andrew Copp (C)
Copp will serve as a very productive center as he has put up a minimum of 25 points in each of the last four seasons, currently sitting at a career high thirty-four-point season.
Protection lists are sent to the league and published on July 17 and the Kraken then have just four days to make their selections and submit them to the NHL. The thirty other teams have three months to decide what players are worth protecting to ensure they are a part of the franchise moving forward. Hockey fans can only hope that the Kraken are as exciting as the Knights and their entrance into the league just several years ago.
Dylan Camp can be reached at dylan.camp@student.shu.edu.
Posted in: Sports