Reviewing the Chicago Bulls' Offseason
Date: September 16, 2021
By: Ryan Johnston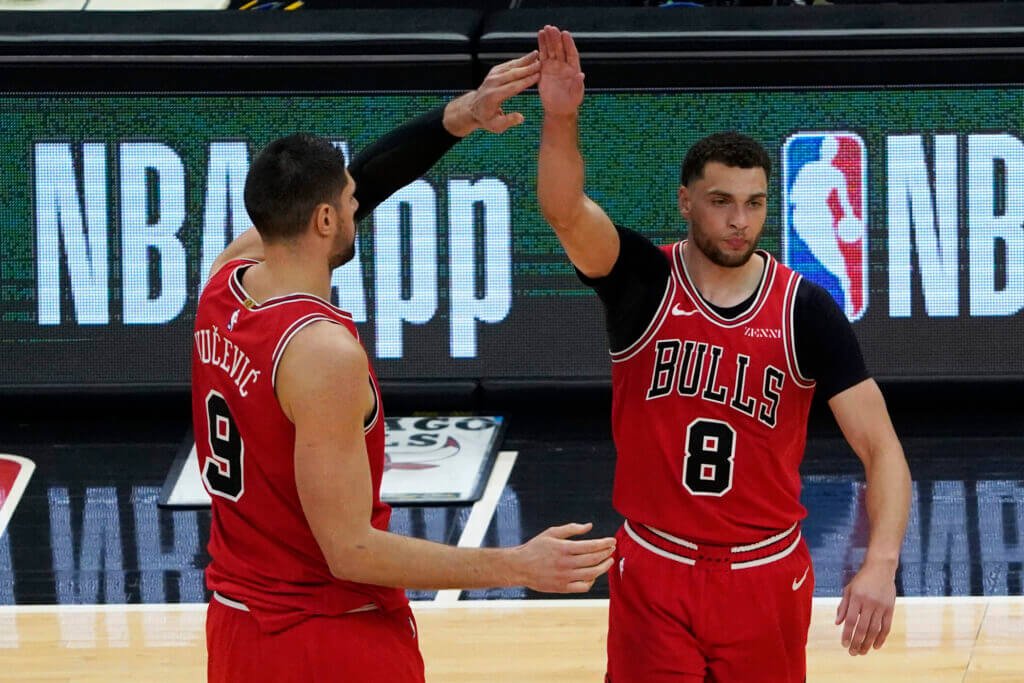 David Banks/USA Today
The Chicago Bulls are pretenders, not contenders. There, I said it.
The Bulls made waves in the offseason this year by signing DeMar DeRozan, Lonzo Ball, and a slew of other players after a mediocre season last year. They also have kept Zach LaVine, Coby White, Nikola Vucevic, and other solid supporting players.
This has led many Bulls fans to jump to premature conclusions about the team's chances going into next season. Sorry Bulls fans, but that's not going to happen.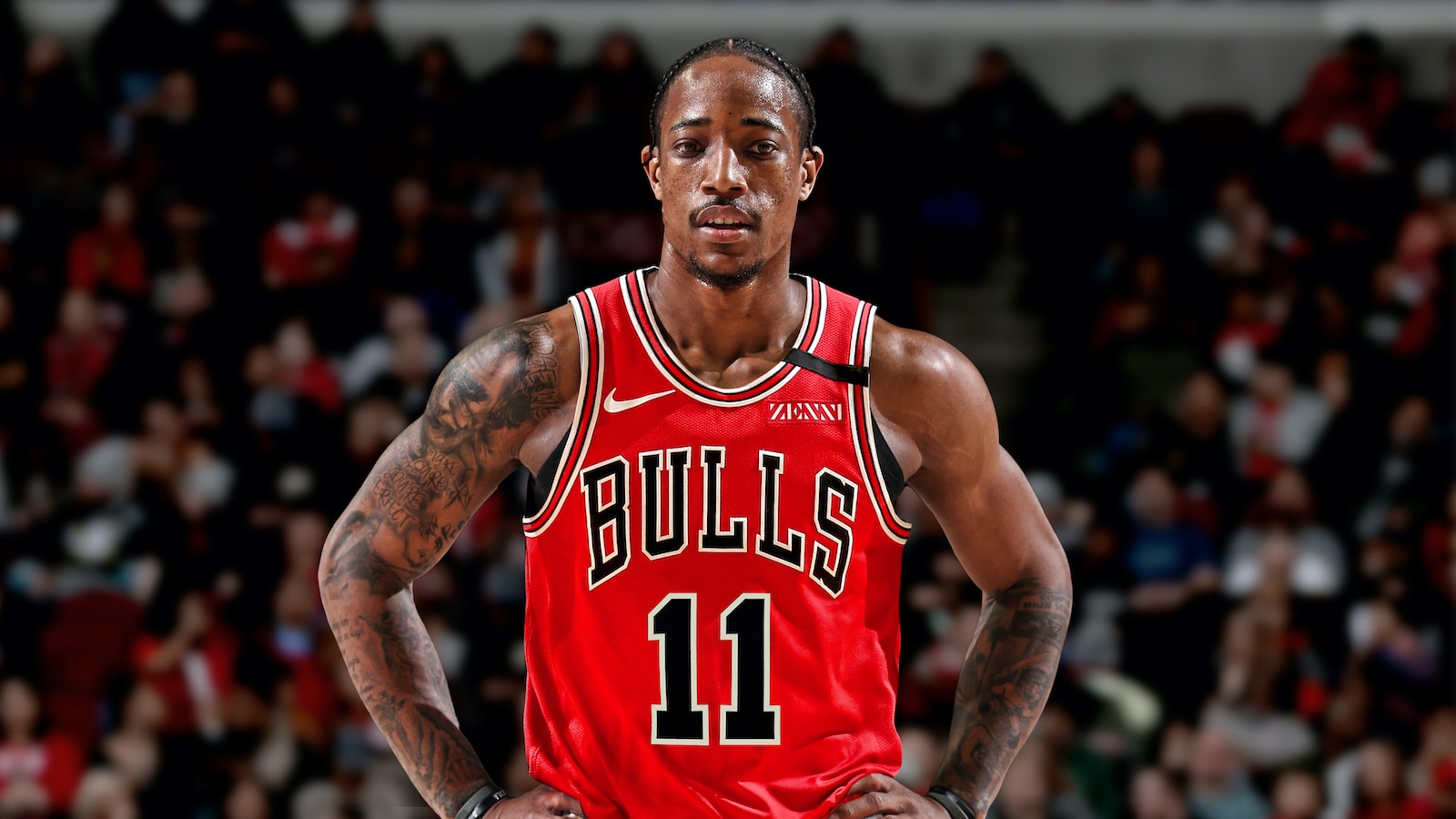 NBA.com
The main reason for this is the signing of DeRozan. Contrary to his many critics, I still believe in DeRozan as a player, and he's still got some gas left in the tank. His playstyle is really going to clog up the Bulls on offense, though. He's never really established himself as a good three-point, pull-up or spot-up shooter, and he needs the ball in his hands to make a play more often than not.
He's going to stunt the growth of Ball. Ball showed some improvement in his last season in New Orleans, especially in his jump shot, getting up to around 38% on his three-point shot for the first time in his career. He looked poised to break out this year in a larger role, but DeRozan's signing won't allow that.
Chicago Bulls point guard Lonzo Ball has arrived in Chicago and is currently at the Advocate Center.

(Picture via Lonzo's Instagram) pic.twitter.com/Ledr8znujP

— Daniel Greenberg (@ChiSportUpdates) September 12, 2021
Ball came to Chicago after leaving New Orleans, where he was the third option behind Brandon Ingram and Zion Williamson. Now he'll be the third option behind DeRozan and LaVine.
Ball, who should be the primary or secondary ball handler as the team's point guard, will again be relegated to a lesser role. He won't live up to his full potential if he constantly has to play off the ball.
Also, the Bulls' roster on paper isn't talented enough to compete with the top teams in the Eastern Conference. Even with the Bulls' revamped roster, the Brooklyn Nets, Milwaukee Bucks, Miami Heat, and Philadelphia 76ers are still worlds ahead of them. Even teams like the Knicks, the Hawks, or maybe even the Celtics also have an advantage.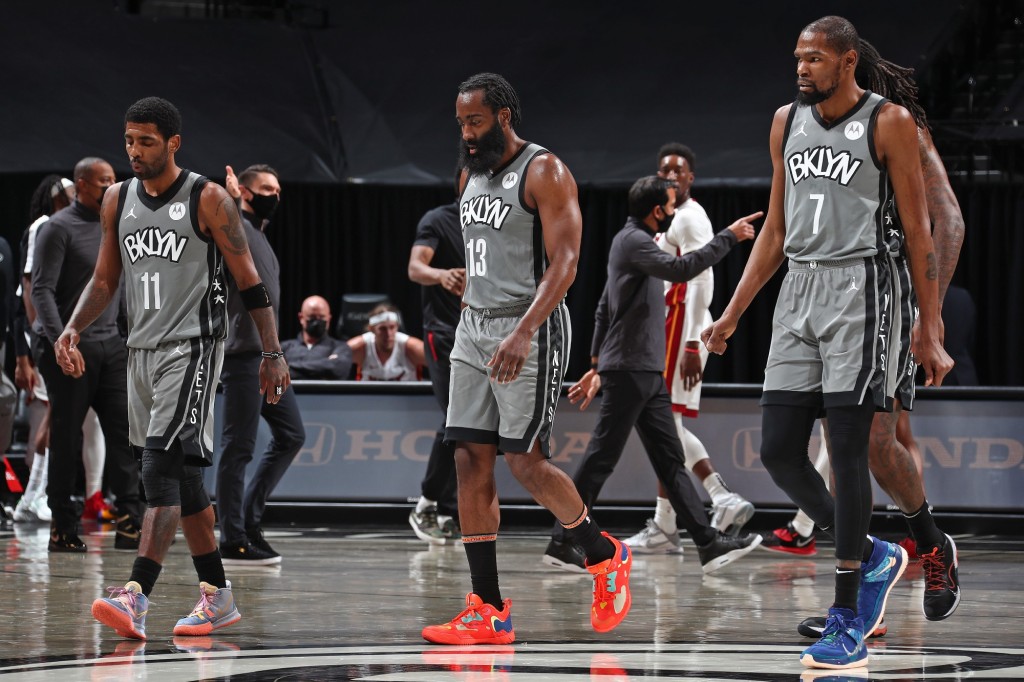 Getty Images
They don't match up well with most of these teams, especially the Nets, Bucks, or Heat. Chicago will have to make their mark on defense with some solid defensive depth on the wing, and Vucevic controlling the paint. They just aren't talented enough for the upper echelon.
Finally, this leaves the Bulls with a pretty hefty contract on the books for the next few seasons with DeRozan. 3 years, $85 million is no joke; that's over $28 million-per-year for a 32-year-old DeRozan. They already have Vucevic on the books for more than $20 million-per-year, Ball for around $20 million-per-year, and LaVine should be getting a contract worth well over $30 million-per-year.
They won't have any cap space left to sign any good free agents to try and improve their roster, even though they'll need to do so to take the next step forward. It's a true Catch-22 situation.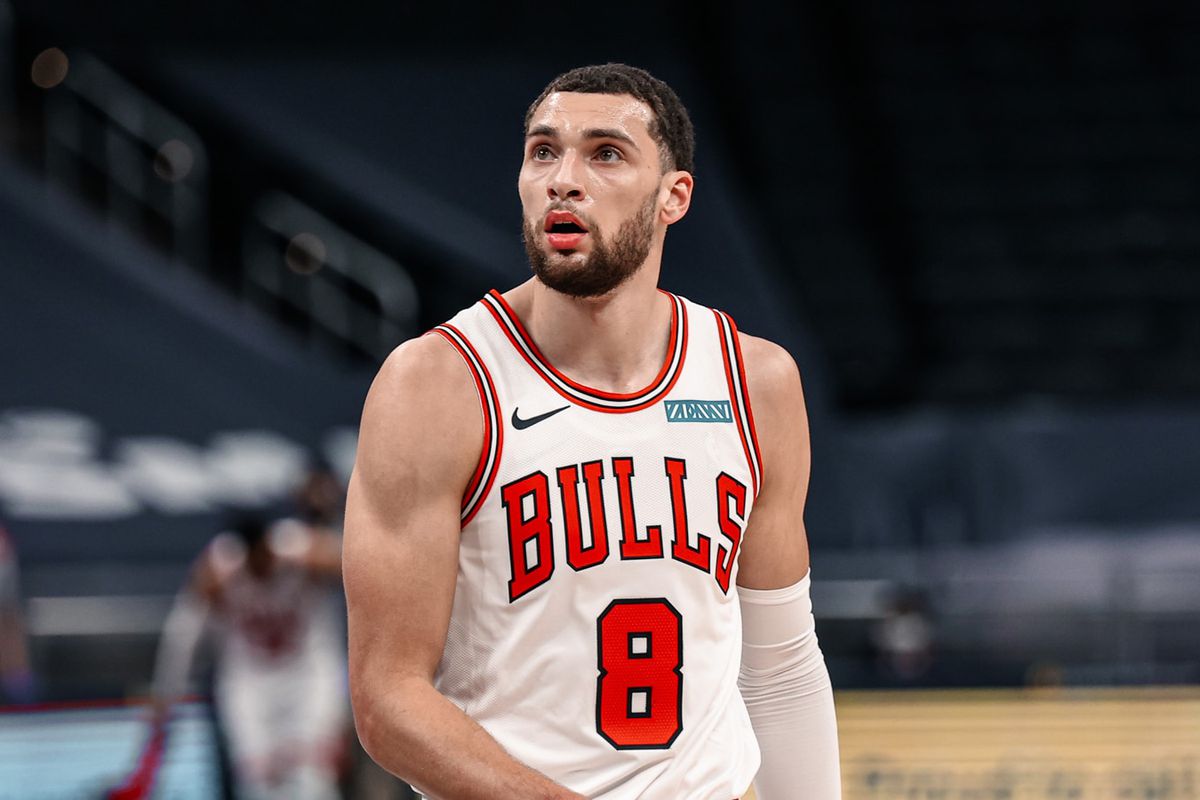 Getty Images
The one good thing that this offseason did was show LaVine that they are serious about trying to get talent around him right before his free agency period begins. His contract is up to expire in 2022, and if the Bulls' star was to leave, the franchise would be left without a major direction. These moves should show LaVine that Chicago is trying to put a team that has playoff potential around him.
Unfortunately for LaVine, it won't be enough for them to challenge for the Larry O'Brien Trophy. The Bulls will make the playoffs, sure, but the Finals? Pump the brakes, Bulls fans.
Ryan Johnston can be reached at ryan.johnston@student.shu.edu.
Posted in: Sports