Recap: Seton Hall Bashes Holy Cross 7-3 to Take Series
Date: March 25, 2023
By: Bobby Steiner
This article was originally written on March 19, 2023.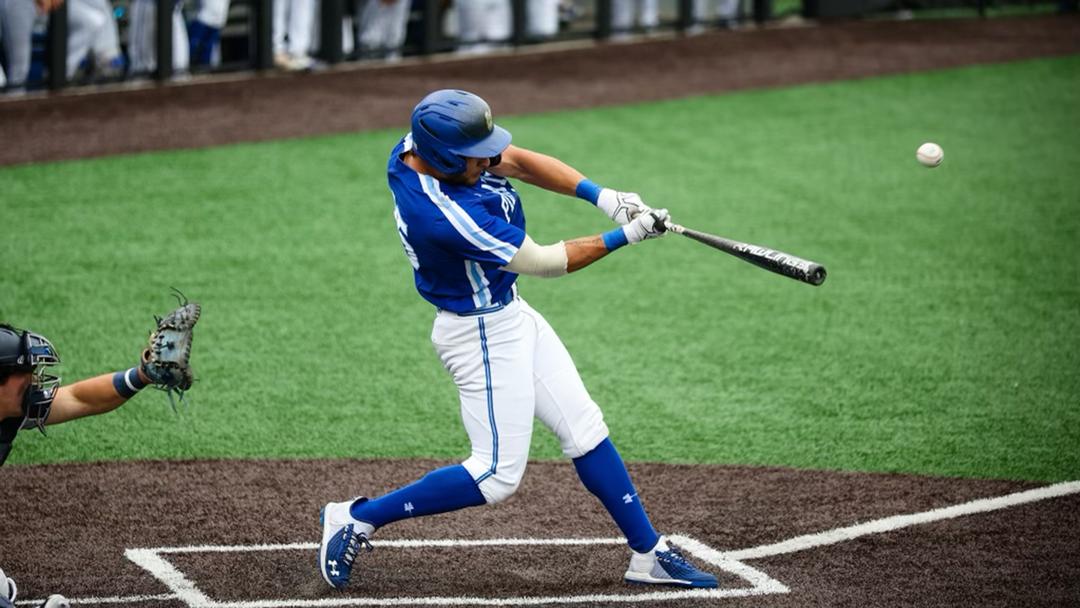 Seton Hall Athletics
The Seton Hall Pirates (6-9) took the rubber match in their series against the Holy Cross Crusaders (5-14) on Sunday afternoon, winning 7-3.
After two quick outs to start the game, Holy Cross was threatening to score with runners on first and third. However, Jedier Hernandez had a great play to get the Pirates out of the early jam. When it seemed like he had Chris Baillergeon out stealing second, shortstop Max Viera had a heads-up play to catch Connor Cooney attempting to steal home.
Scoring would open in the second inning, when a wild throw by Viera found its way into the dugout, bringing home two runs for Holy Cross. Seton Hall had a rally of their own after Hernandez singled to center and Oscar Murray turned on the jets for an infield single.
Nothing would come from that or their third inning rally, where the bases were loaded with only one out.
In the fourth, Staus Pokrovsky missed a home run by a few feet, but still drove in a run while advancing to third to bring his team within one. Will Gale, who was the hero in the previous night's walk-off win, came up clutch with an RBI single.
Staus with the three bagger to get us on the board!#HALLin ⚪️ pic.twitter.com/QNSsXeAsKn

— Seton Hall University Baseball (@SHUBaseball) March 19, 2023
Alex Nicolosi relieved Cole Hansen in the top of the fifth and had a lights-out performance. He pitched two and 1/3 innings, allowing just one hit and striking out three batters.
The Pirates were able to break through in the bottom of the inning facing the Crusaders' bullpen. Hernandez broke the 2-2 tie with a loud two-run double that followed back-to-back walks to Zach Sylvester and Pat D'Amico.
Later that inning, Pokrovsky legged out a triple that drove in another pair of runs. Both he and Hernandez had themselves an afternoon at the plate, with three hits each and a combined five RBIs.
Staus extends our lead!#HALLin ⚪️ pic.twitter.com/rPkhRMOS1X

— Seton Hall University Baseball (@SHUBaseball) March 19, 2023
Pokrovsky would eventually come in to score off of Viera's sacrifice fly, ending the offensive outburst for the afternoon.
Nicolosi would take his solid outing into the seventh but would be taken out in favor of Christopher Shine after allowing two runners on. Shine quickly escaped the jam, forcing the first batter he faced to ground into a double play to end the inning.
In the eighth inning, Holy Cross was seemingly starting a comeback. Jake Jaszcz led off the inning with a walk, then Sean Scanlon hit a single. Jack Toomey drove Jaszcz in with a single of his own to make it a 7-3 game.
Joe Cinnella entered the game to pitch and immediately shut down the Crusaders' bats. He retired the first three batters he faced in the eighth to stop any possible Holy Cross rally. In the ninth, despite giving up a hit, he closed out the game to secure the series for the Pirates.
The Pirates' next game is at home against St Peter's (1-15) on Tuesday at 4 p.m.
Bobby Steiner can be reached at robert.steiner@student.shu.edu.