Recap: Season Ends in Heartbreak as Pirates Fall to Buffaloes in Final Moments
Date: March 16, 2023
By: Michael Federico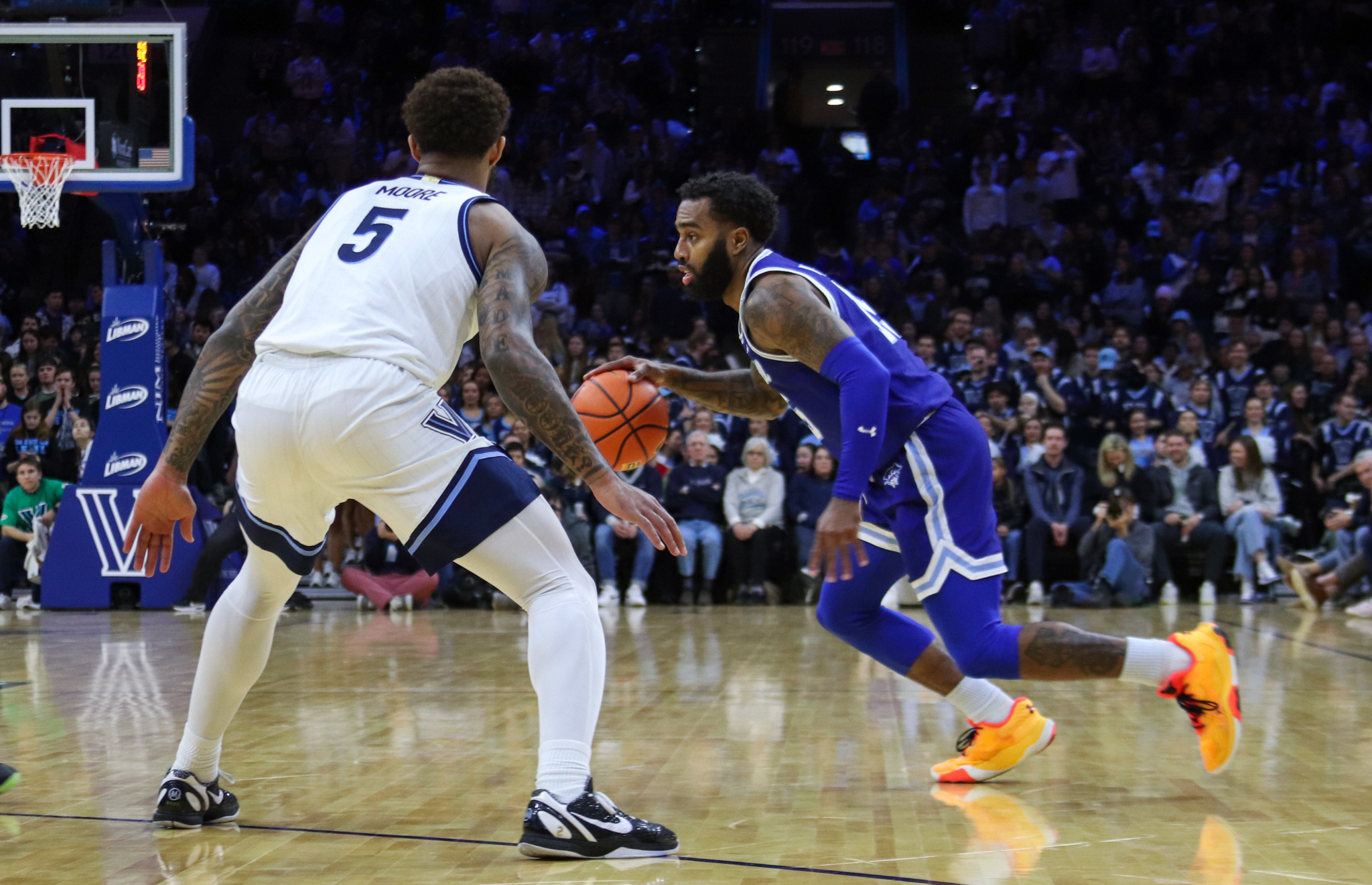 Kayla Fonseca/WSOU
The Seton Hall Pirates 2022-2023 season has come to a close as the team dropped to the Colorado Buffaloes in the first round of the National Invitation Tournament to a score of 65-64.
KC!!! We're up by one#HALLin ⚪️ pic.twitter.com/2tTEfRjQE5

— Seton Hall Men's Basketball (@SetonHallMBB) March 15, 2023
The ending of the matchup was a little bit of déjà vu for Pirates fans as they saw the final seconds ticking off of the clock with Femi Odukale driving to the rim, trying to get the game winning basket. Similar to the ending of the first round of the BIG EAST Tournament against DePaul, the basket was no good.
The Pirates offense continued to struggle as the team shot only 23 percent from the field in the first half and went on as much as a five-minute scoring drought.
Seton Hall finished the game shooting 36.7 percent from the field but the difference was the shot from behind the arc. Both teams took 18 shot attempts at the deep ball, however the Pirates were only able to knock down 4-of-18 (22.2 percent) while the Buffs blew the roof off shooting 10-of-18 (55.6%).
Tyrese Samuel played what very well could be his last game as a Seton Hall Pirate. Samuel finished in Big Maple fashion, picking up his sixth double-double of the season. He was second in scoring on the team with 16 points and led the team with 11 rebounds.
Another Pirate whose career has come to an end was Saint Peter's transfer KC Ndefo, who had himself a career day. Ndefo led the team with 18 points, a season high, and also had six rebounds and four assists.
Although the season didn't play out how the team or first year head coach Shaheen Holloway wanted to, he had nothing but high praise for his team and especially his seniors.
"It's been an honor…He brings something I knew we needed here my first year. That's why I wanted him to come. He brought it every day for me. Everybody wasn't on the same page like that, but he gave us a toughness, he gave us an identity," coach Holloway said on the performance of KC Ndefo not just tonight but his whole career from Saint Peter's to The Hall.
Our season ends. This group battled all season long.

Onward Setonia. Always. #HALLin ⚪️ pic.twitter.com/44bsCmm40z

— Seton Hall Men's Basketball (@SetonHallMBB) March 15, 2023
"He helped Rese out tremendously this year. Rese had a completely different year, he changed everything about himself and that was because KC helped him the whole year."
Holloway also commented on the play of Tyrese Samuel saying how much he has grown this year and accepting the role that he needed to play to benefit the team, "(Samuel) improved a lot. The first meeting I had with him he said, 'Coach, I'm not a five.' I said, 'Rese, for this team to be successful, I think you have to play that position.' Same thing I told KC in the MAAC."
"I thought Rese embraced it and he had a good year. He didn't miss one practice, he didn't miss one game the whole year, and t
hat stands for something."
Coach Holloway also finished out his postgame interview with a message to the fans saying, "The future is bright because I'm going to get some guys in here who are going to battle and play the way I want to play. It's going to happen. We had it halfway this year, but we're going to make it happen."
A heartbreaking way to end the season, but a promising future ahead for Shaheen Holloway and this Seton Hall Pirates team.
Michael Federico is an Assistant Sports Director at WSOU and can be reached at michael.federico@student.shu.edu.
Posted in: Sports