Recap: Pirates Baseball Loses a Close One to Gauchos, 2-1
Date: March 16, 2023
By: Chris Jones
This article was written on March 11, 2023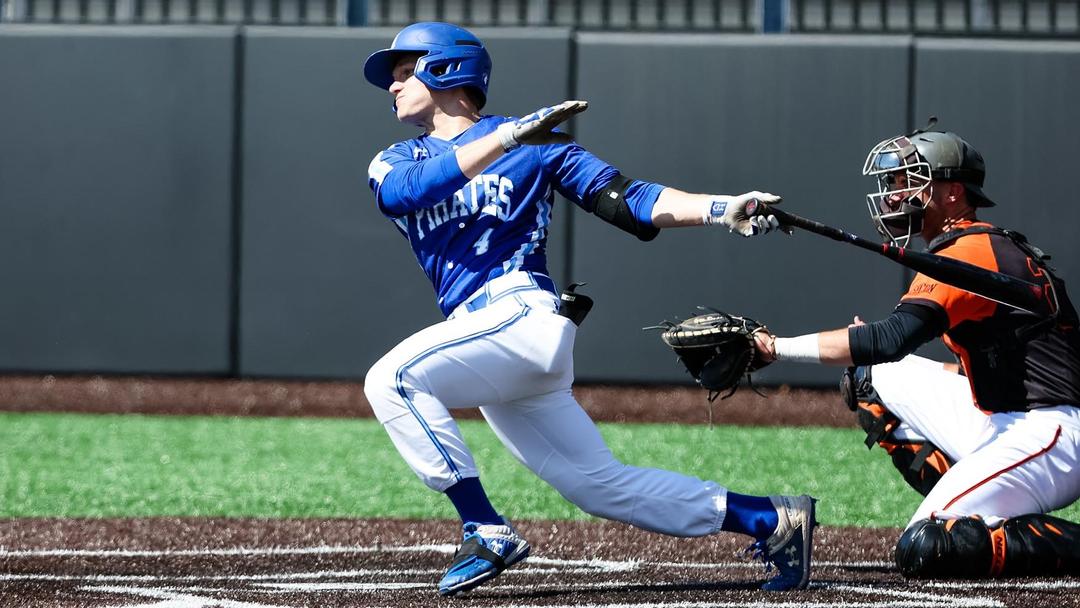 Seton Hall Athletics
The Seton Hall Pirates (4-6) took on the UC Santa Barbara Gauchos (6-6) in what was meant to be a three-game series, but was cut short to just one game due to some unfortunate weather.
The Pirates took the game by storm with Brennan O'Neill on the mound. O'Neill stayed in the game until being taken out in the bottom of the sixth, racking up a total eight strikeouts and holding the Gauchos to a shutout up until that point.
O'Neill looked unstoppable up until he was replaced by Nick Payero. The Seton Hall bullpen had a stellar showing with Payero and Michael Gillen, who later came in after Payero, both coming in for relief in the last three innings.
Racking up another six strikeouts between the two of them, the Pirates had an astonishing 14 strikeouts to end the game.
Alex Clyde also came in big during this one, making some crazy diving plays at third base, at the same time making a big impact on the offensive side with a massive homerun to deep left field in the top of the fifth to give the Pirates the first lead of the game, 1-0.
M5: Seton Hall 1, UCSB 0

Scoreless no more! Alex Clyde hits a TOWERING home run over the left field fence as the Pirates possess the first lead of the game with Brennan set to take the mound for the bottom half of the 5th.#HALLin #NeverLoseYourHustle⚪️ pic.twitter.com/DE6mwYHw4Y

— Seton Hall University Baseball (@SHUBaseball) March 9, 2023
This homerun was Clyde's first of the season, and the fourth of his career. Towards the end of the game, the Gauchos started to heat up, starting with a big Aaron Parker hit to the right field gap in the bottom of the seventh to bring in their first run.
As John Newman of the Gauchos rounded third base, the Pirates made an error at second, giving Newman the time to reel in another run, giving the Gauchos a 2-1 lead.
In the 9th, Hudson Barrett came in for the Gauchos looking to seal them a victory. After Sam Whiting started the inning on the mound, he was taken out for Barrett after one walk and a hit by pitch. With a man on first and second, Barrett was able to strikeout one, which led to a three up and three out going for the pitcher.
The game ended in a 2-1 win for the UC Santa Barbara Gauchos in the only game of the series.
Your Seton Hall Pirates will be back this Wednesday for their home opener against Monmouth at 4 p.m.
Chris Jones can be reached at chris.jones@student.shu.edu.