Recap: Seton Hall sweeps FDU in their season opener, 3-0
Date: February 23, 2021
By: Nick Masturzo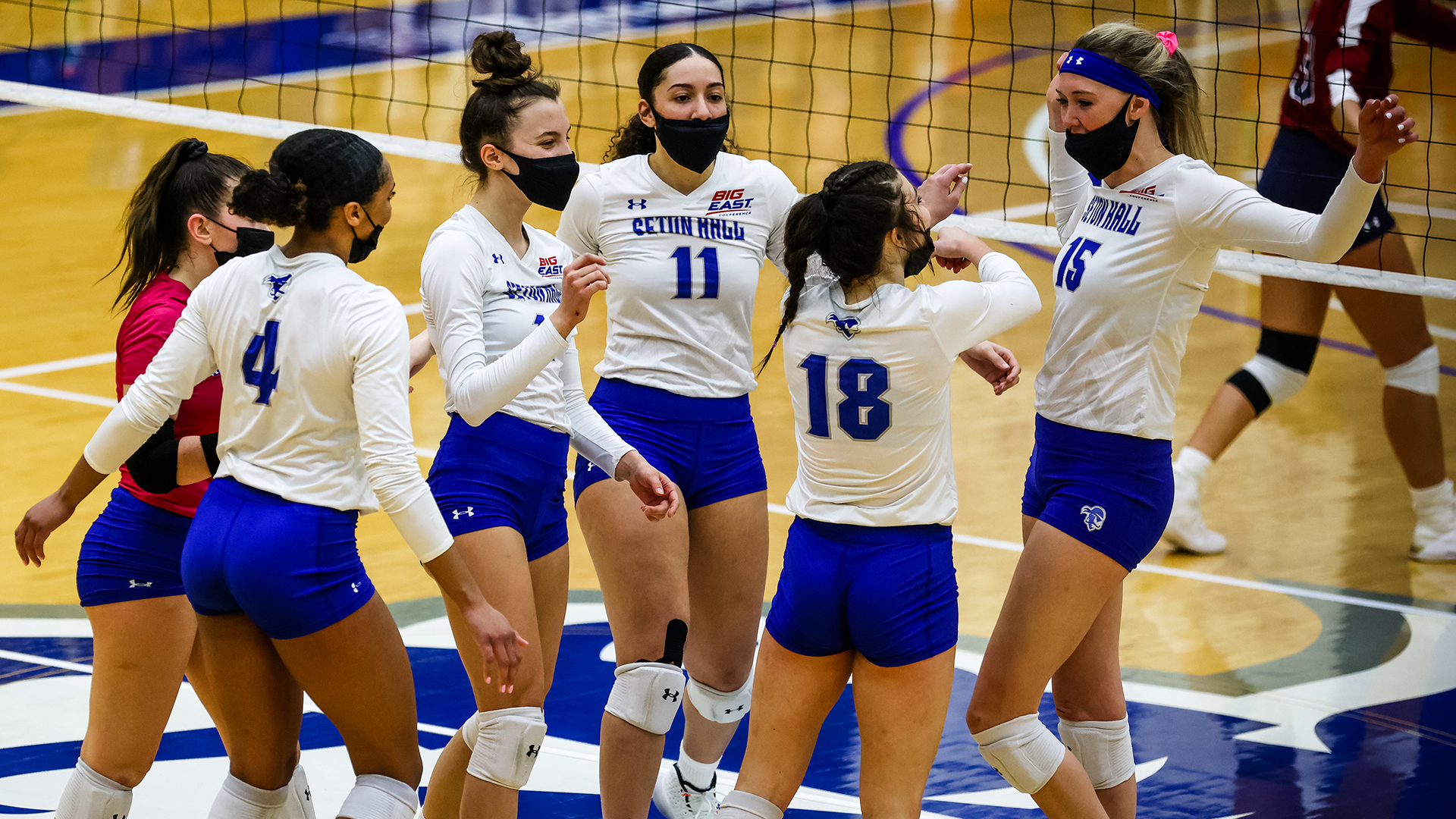 Seton Hall Athletics
It was a fun night at Walsh Gymnasium for Seton Hall's volleyball team in their first game since fall 2019 due to the coronavirus pandemic. They faced and dominated the Fairleigh Dickinson Knights, sweeping them in three sets. Then Knights entered the match having beat the Georgian Court Lions 3-2 in their season opener.
The Pirates won the first set 25-17 after taking a 5-4 lead and not looking back. Freshman outside hitter Perri Lucas of the Pirates committed an attack error to give the Knights the very first point of the match. Seton Hall followed that up with a kill from freshman outside hitter Tsvetelina Ilieva to get on the board. The Pirates went on an 8-2 scoring run to finish up the first set and win it.
The second set was even better for Seton Hall as they won it 25-21 without ever trailing. Junior right side Emilee Turner gave the Pirates a 2-0 lead with back-to back kills to start the set. The team later went on a 5-0 scoring run in the midst of the set with two kills from Lucas, a kill from sophomore outside hitter Julia Wilkins, and two attack errors from sophomore right side and middle blocker Tessa Fisk and junior middle hitter Brooke Stevens of the Knights. Fairleigh Dickinson responded later in the set with a 4-0 scoring run of their own to try to come back but ultimately failed in their attempt.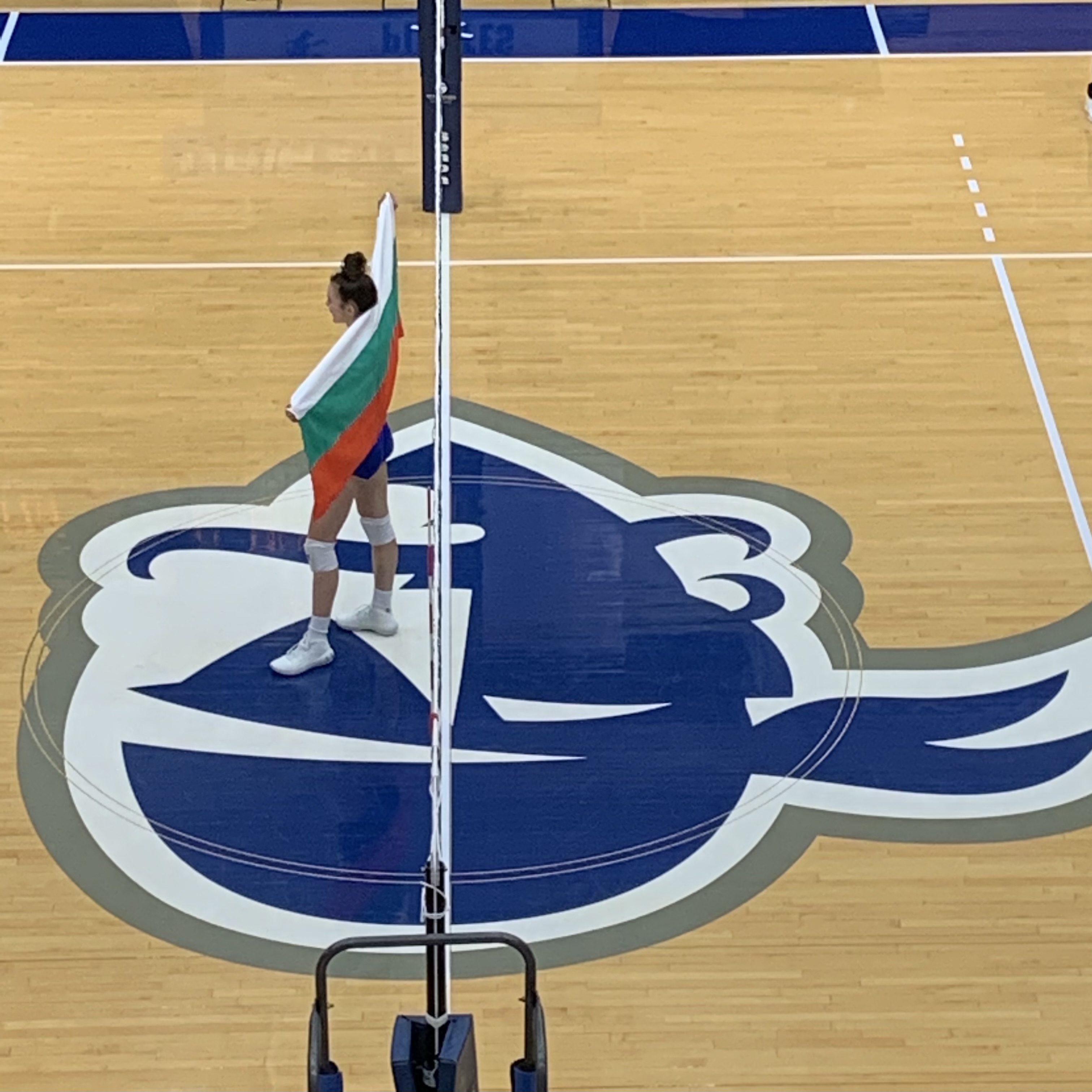 Dylan Camp/WSOU Sports
The Pirates did not lose any momentum in the third set of the match. The team went on a 10-0 scoring run after being down 7-9. Turner had a 4-0 scoring run of her own in that stretch with four straight kills. The team went on another 8-2 scoring run to finish and win the set 25-14 and win the match three sets to none. Freshman setter Taylor Jakubowski had an impressive first game with the Pirates as she recorded a double-double with 33 assists and 10 digs. Those 33 assists were the most by any player on the night, in front of senior setter McKenna Setterlund's 23 for the Knights.
Ilieva, Lucas, and Turner also had very good performances as they all finished with 12 kills. Ilieva also finished with three blocks and nine digs. Lucas added on two aces and seven digs, and Turner had an additional three blocks and two digs by the end of the night.
For Fairleigh Dickinson, senior outside hitter Magdalena Maksimovic led the team in kills with eight. Stevens led in blocks for the team with three and junior libero Jaelyn Young had 10 digs to lead the team in that category.
The Seton Hall Pirates look to win a second straight match when they face the Hofstra Pride this Friday at 4:00 pm in Walsh Gymnasium where we'll have more coverage the game on wsou.net.
Nick Masturzo can be reached at nicholas.masturzo@student.shu.edu
Posted in: Sports, Volleyball