Recap: Seton Hall Shuts Out Wagner, 6-0
Date: April 24, 2022
By: Bobby Steiner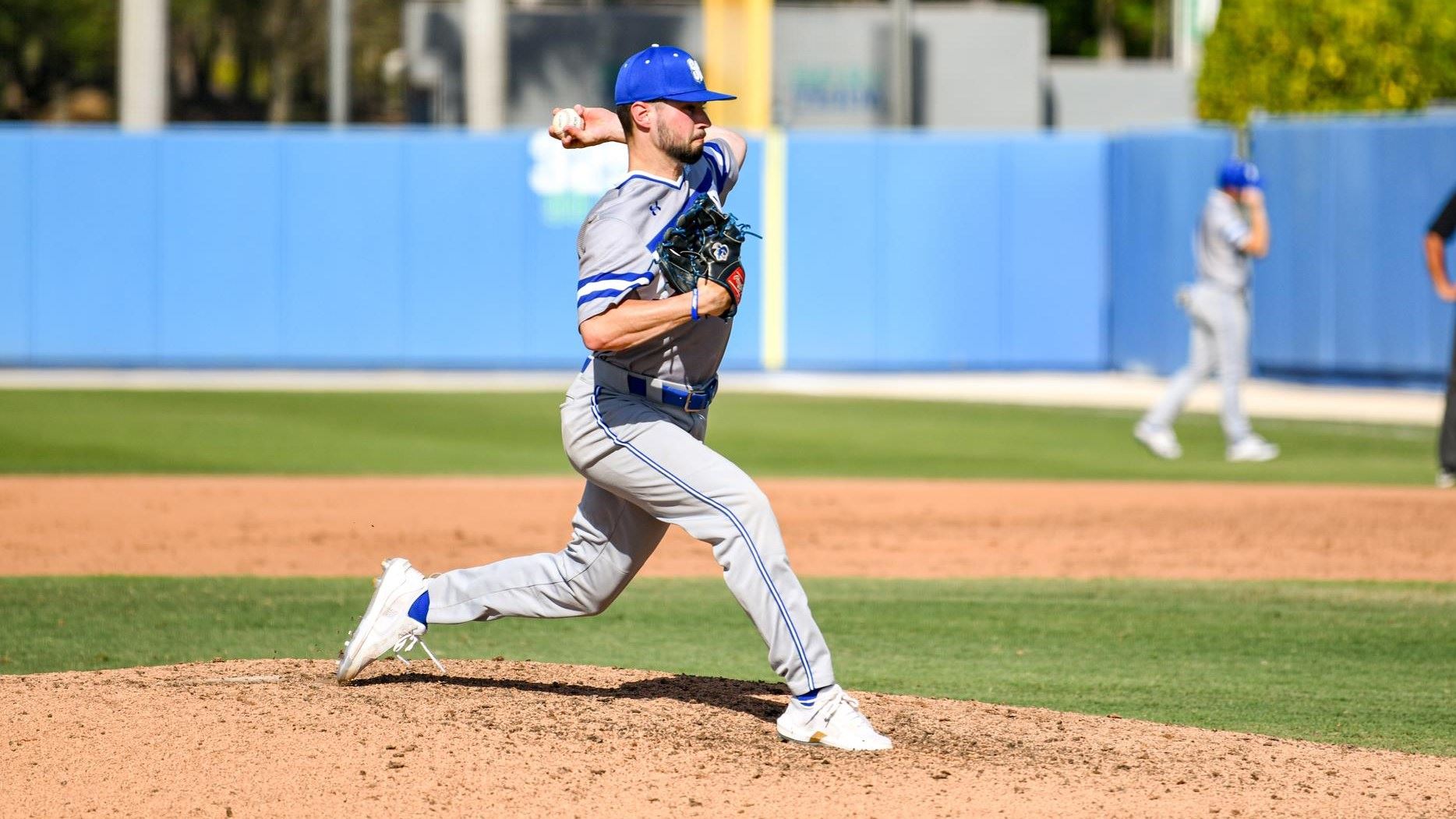 Seton Hall Athletics
The Seton Hall baseball team improved to 10-26 on the season and brought their winning streak to two games following a 6-0 shutout of the Wagner Seahawks.
The second inning saw the Pirates score take an early 2-0 lead following Jadier Hernandez's two-RBI double. Seton Hall extended its lead to 4-0 following Mark McNelly's RBI single and Devin Hack's productive RBI groundout.
The Pirates' final two runs came in the eighth inning, when David Haberman's double scored Gale and Steve Grober to make the score 6-0.
2⃣ wins in two days for the Pirates

Next up ➡️ we head to Omaha for a three-game series vs. Creighton#HALLin ⚪️ | #NeverLoseYourHustle pic.twitter.com/55hR2Jn27c

— Seton Hall Baseball (@SHUBaseball) April 20, 2022
Aaron Groller had a solid start, pitching three innings and allowing zero runs. In the second inning, he was able to escape a jam with the bases loaded to keep the shutout intact. From there, five Pirates combined for six shutout innings out of the bullpen.
The Pirates' next matchup is a three-game series against Creighton on the road this Friday through Sunday.
Bobby Steiner can be reached at robert.steiner@student.shu.edu.