Recap: Seton Hall Picks Up Road Win Over Rutgers, 5-3
Date: April 14, 2022
By: Ryan Henry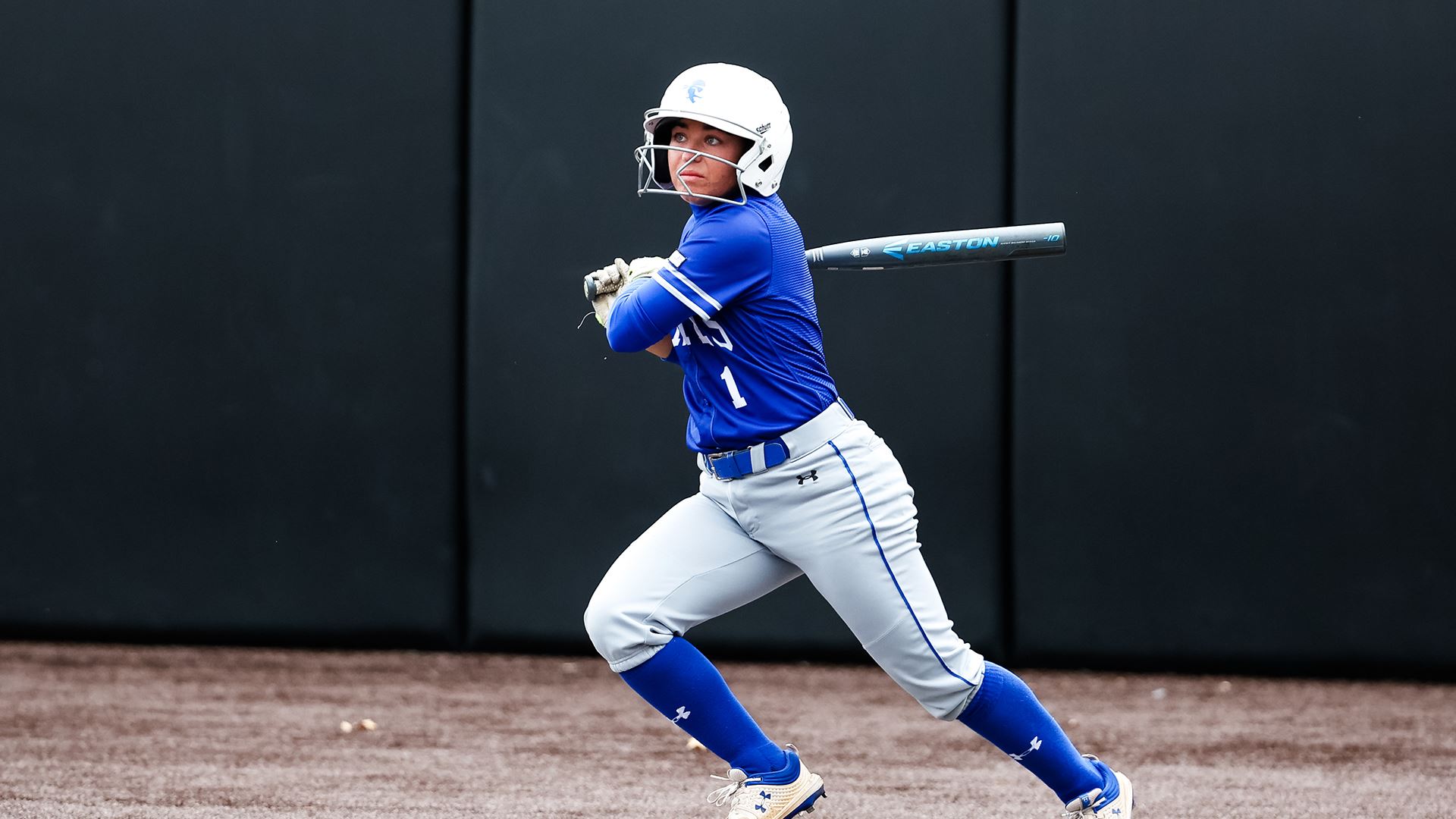 Seton Hall Athletics
The Seton Hall softball team traveled to Piscataway, N.J. on Tuesday to take on Rutgers in a battle for New Jersey, winning 5-3. It was a nice bounce back game for the Pirates, who got swept at home last weekend against the DePaul Blue Demons.
The bats got off to a slow start for both teams as only one run was scored through the first three innings which was a Lauren Caye sacrifice fly in the top of the second inning that brought home Olivia Gilbert.
The Pirates had an opportunity to score more runs in the second, as they had two runners on base with Ashly Colonnetta up to bat. Colonnetta ripped a single into right field, and Rutgers outfielder Kayla Bock made a great play, throwing Marisa Pla out at home.
Rutgers responded back in the bottom of the fourth inning and took a 2-1 lead. Shelby Smith allowed the first two runners with a leadoff double and a hit-by-pitch. Then, Maddie Lawson laid down a beautiful sacrifice bunt which allowed both Payton Lincavage and Gabrielle Callaway to score off an error committed by Hannah Alexander.
B4 | Keep your eye on the plate#GoRU | #ChallengeAccepted pic.twitter.com/wmDLJeArav

— Rutgers Softball (@RUSoftball) April 12, 2022
In the top half of the next inning, Seton Hall replied back with four runs. Jenna Blevins started everything off with a two-RBI single. In the next at-bat, Olivia Gilbert brought home Taylor Hill. The last run was scored by Blevins who reached home off a passed ball.
T5 | Blevins with the bat!

Jenna's 2-run rope to LF gives us the lead back! It's 3-2! #HALLin pic.twitter.com/m4xgS75Rpi

— Seton Hall Softball (@SHUSoftball) April 12, 2022
Like the top of the second inning, the Pirates had a chance to score even more runs, as Caye grounded out to end the inning on a bases-loaded opportunity
Rutgers was able to get one run back on some smart base running as they executed a double steal with Callaway reaching.
Smith recorded the complete game, only allowing one base runner in the seventh inning to secure her seventh win on the season. She finished the day with four strikeouts, two walks and only one earned run allowed.
Colonnetta had the best overall day amongst all hitters, finishing a perfect three-for-three. Jenna Blevins went one-for-four with a team-high two RBIs, and both Caye and Olivia Gilbert went one-for-three with an RBI.
For Rutgers, Ashley Hitchcock picked up the loss in a relief appearance, allowing four earned runs in 2.2 innings pitched. Lawson hit a perfect two-for-two for the Scarlet Knights, recording the only RBI for Rutgers in the afternoon. Taylor Fawcett, Megan Herka and Lincavage all added a hit.
The Pirates will travel down to Washington D.C. on Friday to take on the Georgetown Hoyas in a three-game series.
Ryan Henry can be reached at ryan.henry@student.shu.edu.
Posted in: Women's Softball, Sports, WSOU