Recap: Seton Hall Picks Up One of Three in Creighton Road Series
Date: April 26, 2022
By: Brian Henderson, Matthew Soetebeer, and Joe Walls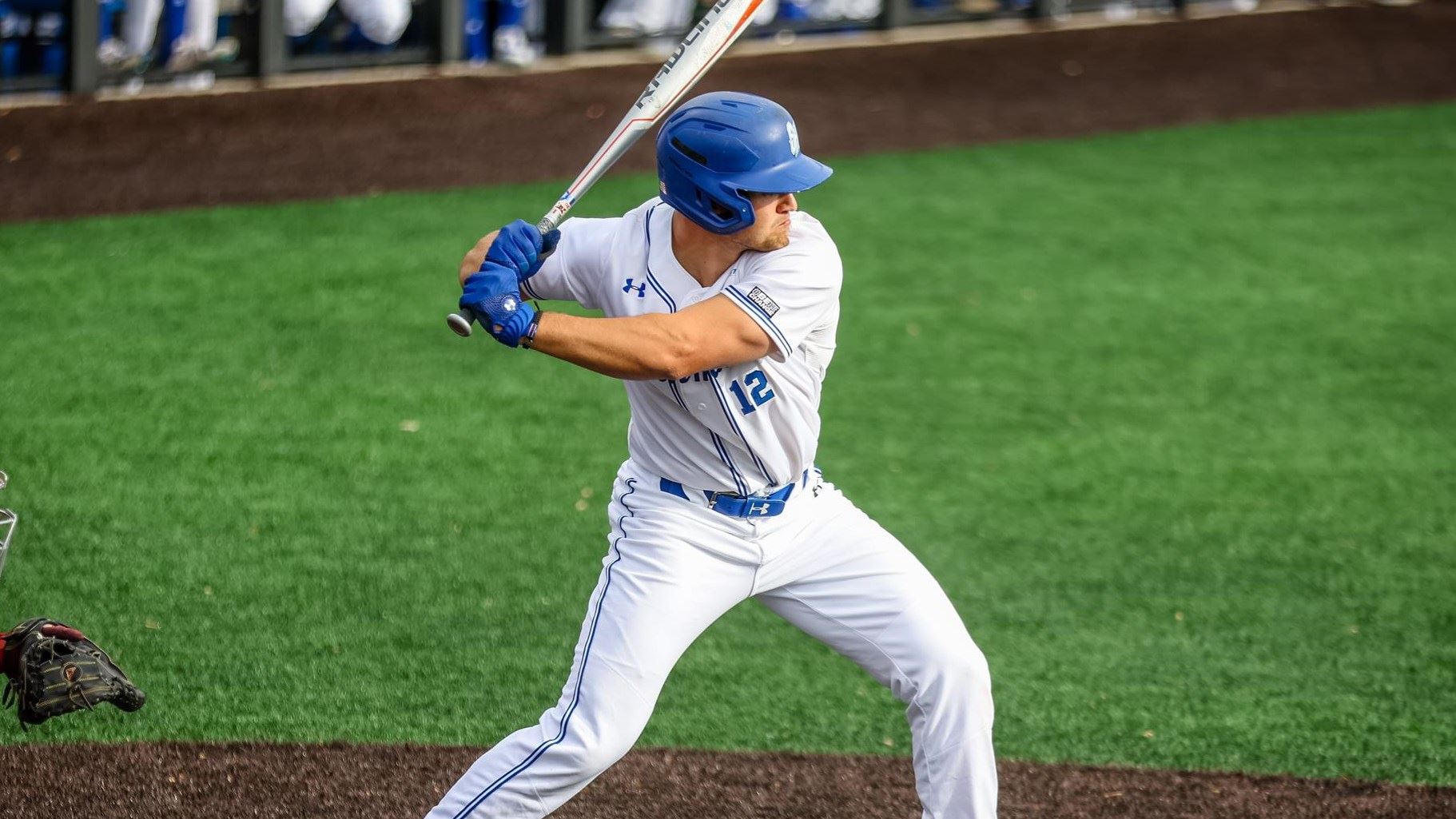 Seton Hall Athletics
Game 1 – by: Brian Henderson
The Seton Hall baseball team struggled in the first of a three-game series against Creighton on Friday, losing 8-1. The Pirates only managed four hits, three of which came from center fielder Devin Hack, who also scored Seton Hall's only run of the evening. Shortstop Jonathan Luders was the other batter to get a hit and got the lone RBI of the night.
Creighton came out on fire, scoring six runs across the first three innings. The Pirates pitching and defense would do a good job of holding the Creighton offense scoreless in four of the final five innings, but the Pirates could never replicate that success on offense.
Seton Hall only had two batters on base once, which happened in the first inning after Luders hit a double to left field, which put two runners in scoring position. Unfortunately, two quick outs ended the inning and Seton Hall would never have more than one batter on base at a time for the rest of the game.
Final | Creighton 8, Pirates 1

Hack goes 3-for-4 and Shine strikes out six in 3.2 IP of relief. Game two will be tomorrow at 3 PM.#HALLin ⚪️

— Seton Hall Baseball (@SHUBaseball) April 23, 2022
The Pirates have two more games in Omaha coming up on Saturday and Sunday where they look to put this rough loss being them.
Game 2 – by: Matthew Soetebeer
By a score of 14-1, Creighton defeated Seton Hall on Saturday. Seton Hall had no batter that recorded over two runs for the entirety of the game.
The team is currently 10-28 on the season, but they have shown improvement since their 0-12 start. However, this improvement was no match for Creighton's firepower.
Creighton's second baseman, Andrew Meggs, had an outstanding performance. Meggs went 3-4 from the plate, hit a double, and scored five times. His double down the left field line in the first inning was the spark to their attack.
They would capitalize off the momentum and score seven of their points within the first two innings. Left fielder, Jared Weger, would add on to the onslaught by going three of five from the plate, hitting two doubles, and recording six RBIs.
Game 3 – by: Joe Walls
The Seton Hall Pirates closed out a weekend series against the Creighton Blue Jays in a tightly contested 10-9 victory. The Pirates, despite losing the first two games of the series in blowout fashion, squeaked out a win to start the week on a high note.
. . ‼️

Conover strikes out the side in the ninth, Haberman goes 3-for-5 with three RBI!#HALLin ⚪️ | #NeverLoseYourHustle pic.twitter.com/r5EMIprAru

— Seton Hall Baseball (@SHUBaseball) April 24, 2022
The Pirates offense really showed out all game. Pat D'Amico led the way, going 3/6 with a run to add to his stat line, along with David Haberman, who went 3/5 with three RBIs, a double, and a home run.
Folks, he did it again #SCTop10 @ESPNAssignDesk @NCAABaseball #HALLin ⚪️ | #NeverLoseYourHustle pic.twitter.com/0D7yonnSKQ

— Seton Hall Baseball (@SHUBaseball) April 24, 2022
The Pirates went through a decent amount of pitchers as well, with right hander Brennan O'Neill giving the Pirates the most work with just over three innings and four strikeouts and five runs allowed.
On the Blue Jays side of the diamond Andrew Meggs went 2/4 with two RBIs along with Kyle Hess, who went 1/4 with two RBIs. Hudson Leach took the loss for the Jays, now leaving him with a 0-2 record on the season.
Brian Henderson can be reached at brian.henderson1@student.shu.edu.
Matthew Soetebeer can be reached at matthew.soetebeer@student.shu.edu.
Joe Walls can be reached at joseph.walls@student.shu.edu.