Recap: Seton Hall Loses First Game of Season in Double OT To FDU, 1-0
Date: September 3, 2021
By: Joe Walls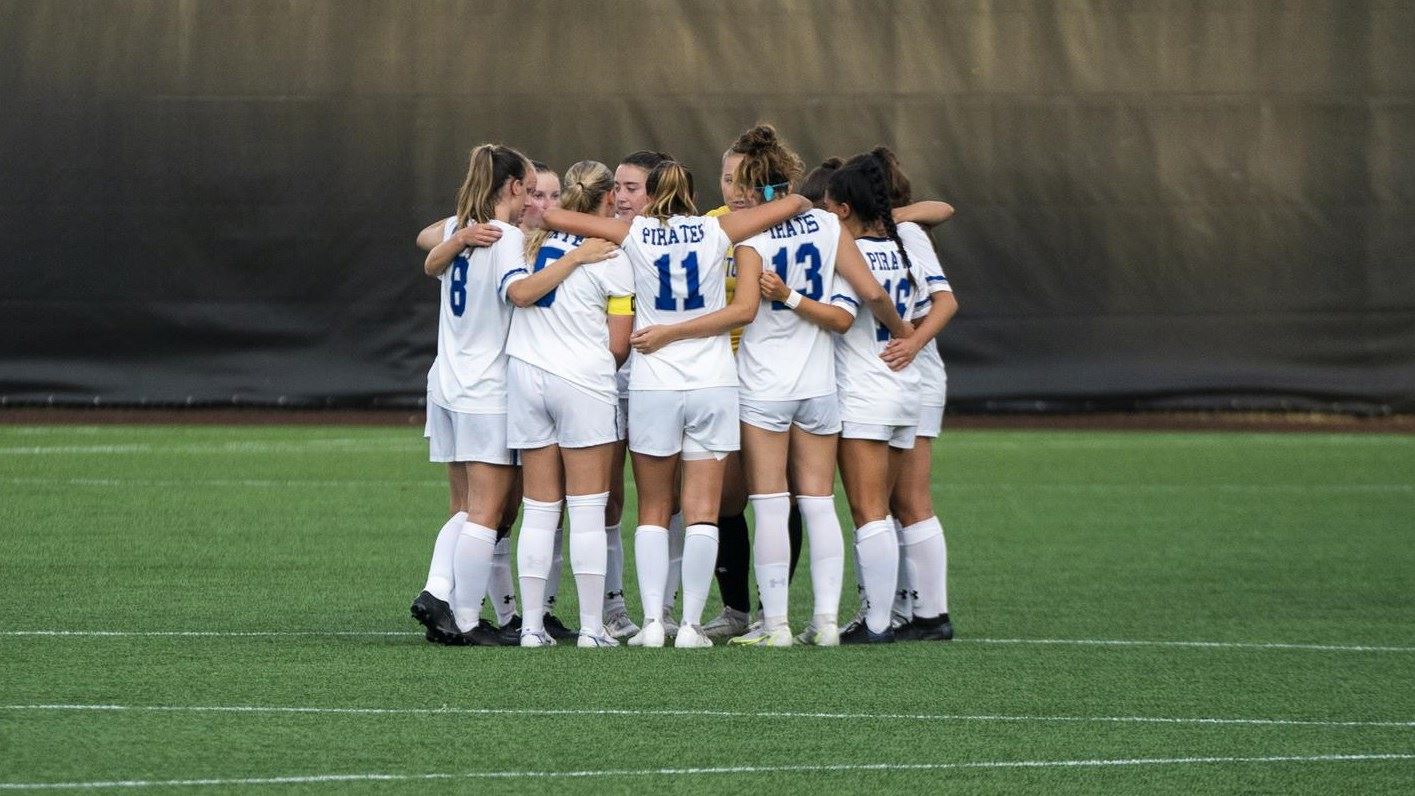 Seton Hall Athletics
On Friday, the Fairleigh Dickinson Knights handed the Seton Hall Pirates women's soccer team their first loss of this young season in a close 1-0 double overtime game. The lone goal of the game was scored by FDU's Aitana Martinez-Montoya in the 107th minute and was assisted by Kiomy Luperon.
Despite the tough loss, the Pirates played very well all around taking 13 shots with some of their best opportunities coming in the first half of the match as well as in the first overtime. They had eight corner kicks and only committed a total of 13 fouls in the entire game. There were two cards handed out during the game, one for each team, with Pirates midfielder Laura Hooper obtaining one in the 37th minute and Knights midfielder Gina Steiner awarded one in the 103rd minute of the game.
If you knock Phoebe down, she'll get back up like this everytime. #HALLin ⚪ pic.twitter.com/Q6PqHbm63T

— Seton Hall Women's Soccer (@SHUWSOC) September 3, 2021
The highlights for the Pirates today included Laura Hooper, who led the team in shots and shots on goal with four, goalie Grace Gordon, who had three saves in the game, and Cara Milne-Redhead, who came just behind Hooper with three shots and one shot on goal. On the flip side, the name to remember from the Knights was Martinez-Montoya, who scored the only goal for the Knights and led them to victory.
FINAL | FDU 1, Seton Hall 0 (2 OT)

The Knights convert with three minutes to play in the second OT. We'll be back at Owen T. Carroll Field at 1 PM on Sunday.#HALLin ⚪

— Seton Hall Women's Soccer (@SHUWSOC) September 3, 2021
Do not let this loss fool you, as this Seton Hall team is still very good and sometimes losses like this will happen throughout the course of a season. The Pirates drop to 3-1 on the season and the Knights improve to 2-2-1, and the Pirates will look to bounce back after a very good performance sooner rather than later as they look to face the Drexel Dragons at Owen T. Carroll Field on Sunday at 1 p.m. Remember to pop out and support the Pirates as they look to improve to 4-1 on the season.
Joe Walls can be reached at joseph.walls@student.shu.edu.
Posted in: Women's Soccer, Sports, WSOU