Recap: Seton Hall falls to UConn in OT, 2-1
Date: April 5, 2021
By: Liam Plate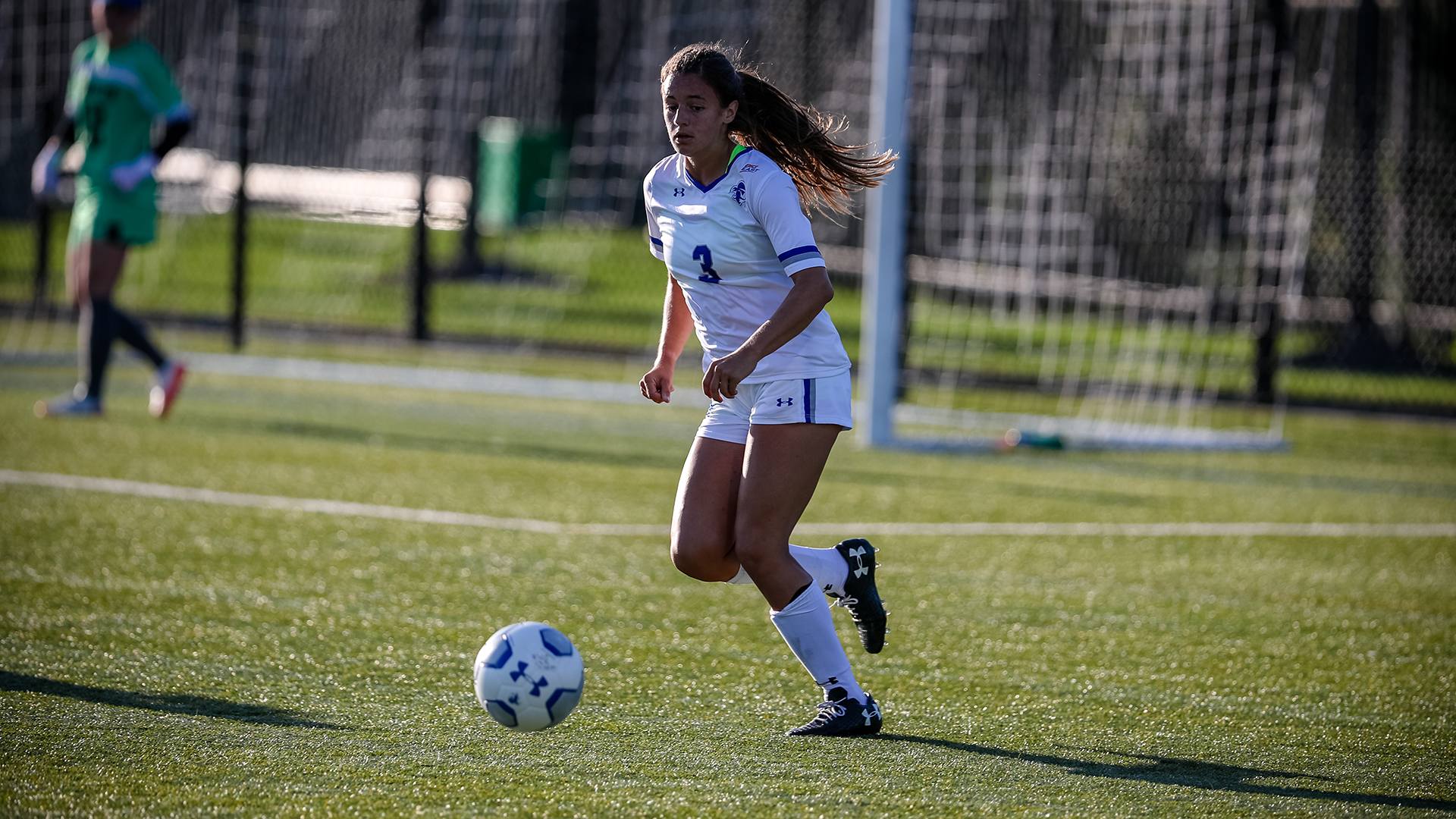 Seton Hall Athletics
On Saturday morning, the Seton Hall women's soccer team (2-8 overall, 1-8 conference) fell to the UConn Huskies (8-2-1, 6-2-1) by a score of 2-1 in a double overtime bout.
Both teams came alive in the beginning of the game and it was the Pirates who struck first. Cassy Harrigan put one in the back of the net in the 12th minute of the match. The goal came off an assist from fellow senior Laura Hooper. The rest of the first half was pretty even between the two squads as Seton Hall held onto their 1-0 lead until halftime.
It wasn't until the 55th minute that UConn was able to break through and get on the board. Isabelle Lynch scored her fourth goal of the season for the Huskies as it came off an assist from Jessica Mazo. Despite that blunder on defense from the Pirates, they were able to still play stellar defense throughout the remainder of the second half as the game headed for extra time.
Second overtime coming up! Still 1-1. #HALLin

— Seton Hall Women's Soccer (@SHUWSOC) April 3, 2021
UConn was definitely the aggressor in this game and when it came down to in the end. The Huskies got 18 fouls throughout the entire match and in extra time at the 107th minute. Lucy Cappadona scored the game-winning goal off an assist from So Danyko-Kulchycky. UConn took full advantage of all their opportunities as they got more shots than the Pirates outshooting them 25-13.
While UConn had more opportunities to score and capitalized on them, sophomore Grace Gordon anchored the defense by making eight saves for the Pirates and she had help from Abbie Roberts, Lauren DiPietro, and the rest of the backline in a solid defensive game.
The Pirates will be back in action this Thursday night as they will host the Villanova Wildcats for their regular season finale and Senior Night. With a win, the Pirates could improve their win total from last season during this COVID-ridden season.
Liam Plate is the Web Editor for WSOU Sports, and can be reached at wsousportswebeditor@gmail.com.
Posted in: Sports, Women's Soccer