Recap: Seton Hall Falls to No. 18 UConn in Three-Game Home Series
Date: April 17, 2022
By: Justin Nicosia and Spencer Gonzales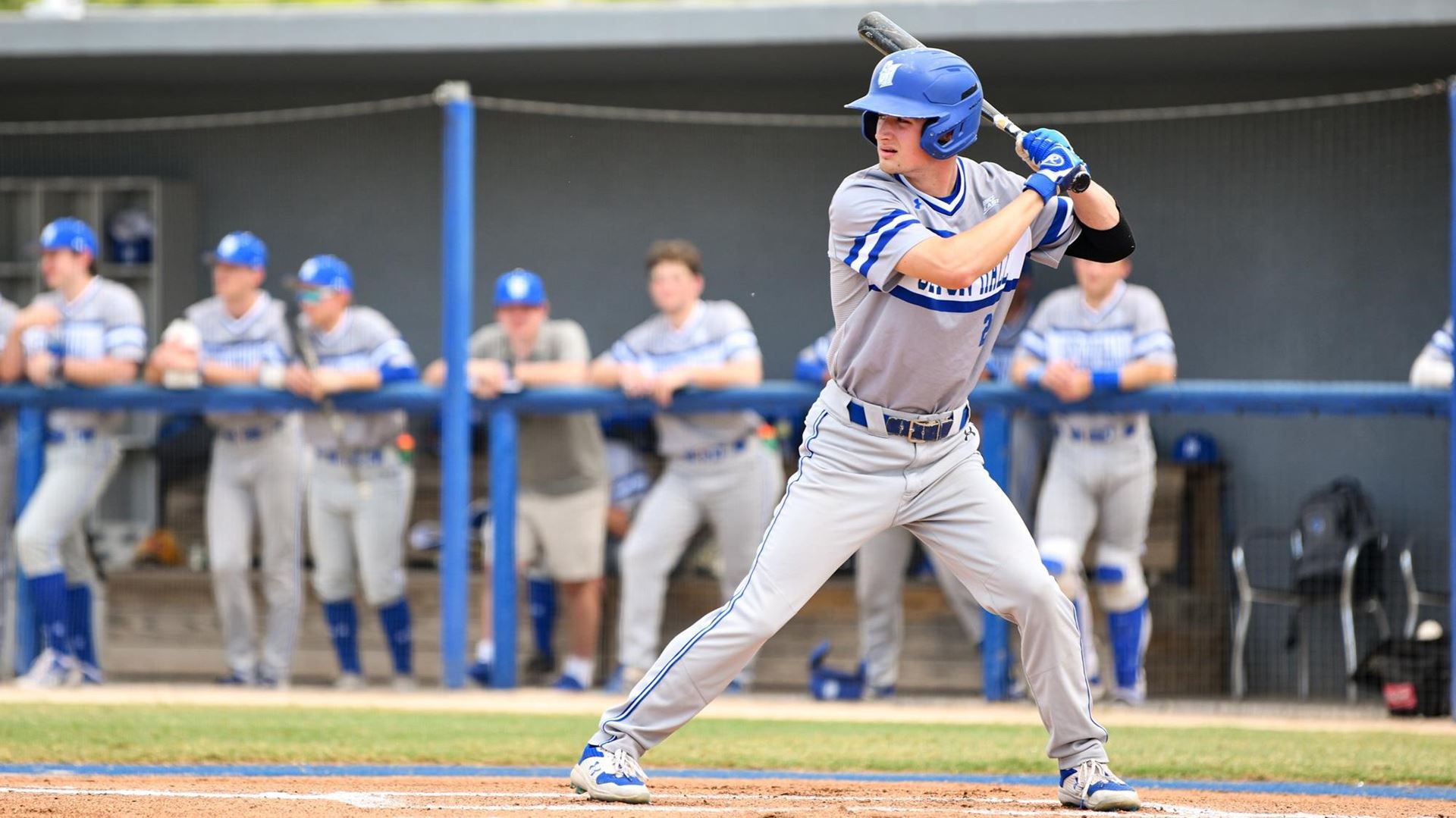 Seton Hall Athletics
Game 1 – by: Justin Nicosia
The Seton Hall baseball team fell to 8-24 (2-2 in the Big East) on the season after falling to the No. 18 UConn Huskies by a final score of 7-6. UConn extended their winning streak to seven games and improved to 26-7 on the year with a perfect 4-0 start to conference play.
Final | No. 18 UConn 7, Seton Hall 6

Pirates put the winning run on base but can't complete the comeback.

Good Friday tomorrow and then back at it with a noon doubleheader to wrap up the series on Saturday.#HALLin ⚪️ | #NeverLoseYourHustle

— Seton Hall Baseball (@SHUBaseball) April 14, 2022
Despite getting just one hit in the first inning, the Huskies were able to jump out to an early lead by scoring a pair of runs in the frame, off of an RBI single by left fielder Erik Stock and a bases loaded walk drawn by first baseman Ben Huber. The inning ended after a phenomenal diving grab from left fielder Mark McNelly robbed Christian Fedko from what would have been a two-run single.
UConn's scoring would continue in the second inning when they would push three runs across, and force Pirates starter Hunter Waldis to exit the game after facing just 11 batters. Control was Waldis' kryptonite Thursday as he plunked four batters and walked a pair in his 1.1 innings of work. He was responsible for four earned runs despite only allowing one hit.
Christopher Shine came in relief of Waldis and immediately gave up a single to stock, a sacrifice fly to Seton Hall transfer Casey Dana and a two-run triple to third baseman Zach Bushling.
The Pirates responded in the third inning by scoring their first run of the afternoon on a bases loaded walk from Steve Grober, cutting the Husky lead to 5-1. They failed to capitalize further as Collin Sheehan then flew out to left field.
Shine got into immediate trouble in the top half of the fourth, walking shortstop Bryan Padilla before Stock drove him in with an RBI triple. Stock would later score on a Bushling sacrifice fly, extending the UConn lead to 7-1, but Shine began to settle in, and he retired ten consecutive batters after the Stock triple.
UConn starter Austin Peterson entered the sixth inning having allowed just one run in four hits but got into trouble facing the heart of the batting lineup for the third time through the order. After singles by Grober and Collin Sheehan, the Huskies started to warm two arms up in the bullpen.
Alex Clyde then ripped a triple into the left field corner, scoring two and Jedier Hernandez drove him home on a double on a misplayed ball from centerfielder T.C. Simmons. UConn manager Jim Penders kept his trust in Peterson, who was able to retire the next three Pirates batters and then complete a hitless seventh inning.
Shine's afternoon was done in the top of the eighth inning when Drew Conover came in to pitch for the Pirates. Shine pitched 5.2 innings in relief, allowing three earned runs on five hits and a walk. He also struck out four batters.
A 1-2-3 inning by Conover brought the Pirates up to the plate in the bottom half of the eighth, still within striking distance trailing by three and a bullpen arm, Brady Afthim coming into the game after Peterson's performance. He finished the day with five strikeouts in 7.0 innings. He allowed four earned runs off of eight hits and a pair of walks.
Afthim was able to retire the Pirates in order, and Conover was able to overcome a leadoff single, the only batter he allowed to reach base, to force Huskies closer Justin Willis to come on for the save.
Oscar Murray and McNelly started the inning with back-to-back singles to bring up leadoff batter Devin Hack to the plate, representing the tying run. Hack laid a perfectly placed bunt to the right side between Willis and catcher Matt Donlan before controversy would rear its ugly head.
After confusion on who should field the ball, Willis ended up grabbing it and threw onto first when it appeared Hack, who had hustled down the line and made a diving slide, had beaten the throw by about half a second. The first base umpire thought otherwise, however, and declared Hack out, much to the dismay of Pirates fans alike.
Seton Hall's campus was without electricity due to maintenance on Thursday, and therefore they did not have the video capabilities that would have otherwise allowed Manager Rob Sheppard to challenge the call at first base.
Despite this adversity, the Pirates continued to battle. Jonathan Luders, who earlier extended his hitting streak to seven games, was plunked by the very next pitch to bring Pat D'Amico to the plate.
D'Amico singled to center field, allowing Murray and McNelly to score, cutting the deficit to 7-6. With the tying run in scoring position and the winning run standing on first base, Willis was able to settle in and deliver back-to-back strikeouts to Grober and Sheehan to end the game and grab his seventh save of the season.
As has been the story all season, walking batters was the problem for the Pirates all day. In total, seven Huskies reached base by virtue of a walk or hit by pitch, and despite leading UConn 11-7 in hits, Seton Hall gave up too many free bases early on to complete what would have been an impressive come-from-behind victory against a nationally ranked opponent.
Peterson got the victory for UConn and improved his perfect record to 7-0. Waldis was tabbed for the loss today, falling to 1-6 on the season.
Game 2 – by: Spencer Gonzales
Following the 7-6 loss on Thursday, the Pirates aimed to bounce back in one of the two games slated for Saturday, but ended up dropping both, completing the Huskies series sweep. In the first half of the double header, Seton Hall failed to cap off a three-run comeback in the ninth and lost 3-2.
Final | #18 UConn 3, Pirates 2

Comeback bid comes up just short. Game two will start at 3:15 PM.#HALLin ⚪️

— Seton Hall Baseball (@SHUBaseball) April 16, 2022
The UConn bats stayed fairly dormant until the third inning, when former Seton Hall star Casey Dana doubled to left field, bringing home T.C. Simmons and Erik Stock, who was intentionally walked in the at bat before Dana.
Those two runs would serve as the only score for either side until the seventh inning, when the Huskies tacked on the winning third run.
Seton Hall managed 10 hits on the game, with Devin Hack attributing for three of them, but could never seem to capitalize with runners in scoring position. In the bottom of the last frame of the matchup, an outfield error by Stock brought in two runners for the Hall, but in the end, it was all they could muster up.
The pitching on both ends was solid, but UConn's Pat Gallagher (6-2) was able to fend the Pirates off with six scoreless innings and five strikeouts, while Seton Hall's Nick Payero (0-4) gave up two runs on four hits.
Going into the last game of the series, and the sun beating overhead, Seton Hall was trounced by Connecticut, 14-2. The game stayed competitive up until the top of the fifth inning, when the Huskies went on a six-run tear followed by a five-run stampede in the sixth.
Final | #18 UConn 14, Pirates 2

We'll continue our homestand on Tuesday at 4 PM against Saint Peter's.#HALLin ⚪️

— Seton Hall Baseball (@SHUBaseball) April 16, 2022
The Pirates bullpen was on its heels for most of the affair, letting up a home run and four doubles on a whopping 13 hits. As was in last game, Dana made the Hall pay, tacking on three RBIs with a double in the fifth.
The only runs for Seton Hall came in the bottom of the fifth, when Murray and Hack scored on a double and a sacrifice fly to right field.
Seton Hall drops to 8-26 on the season with only 20 games to go and will look to earn a much needed win this Tuesday against the Saint Peters Peacocks (6-26). As always, that game will be broadcast live on Seton Hall's very own wsou.net where Michael Federico and Jimmy Bliss will have the call.
Justin Nicosia can be reached at justin.nicosia@student.shu.edu.
Spencer Gonzales can be reached at spencer.gonzales@student.shu.edu.