Recap: Seton Hall falls on the road to Providence, 4-0
Date: March 29, 2021
By: Connor Hester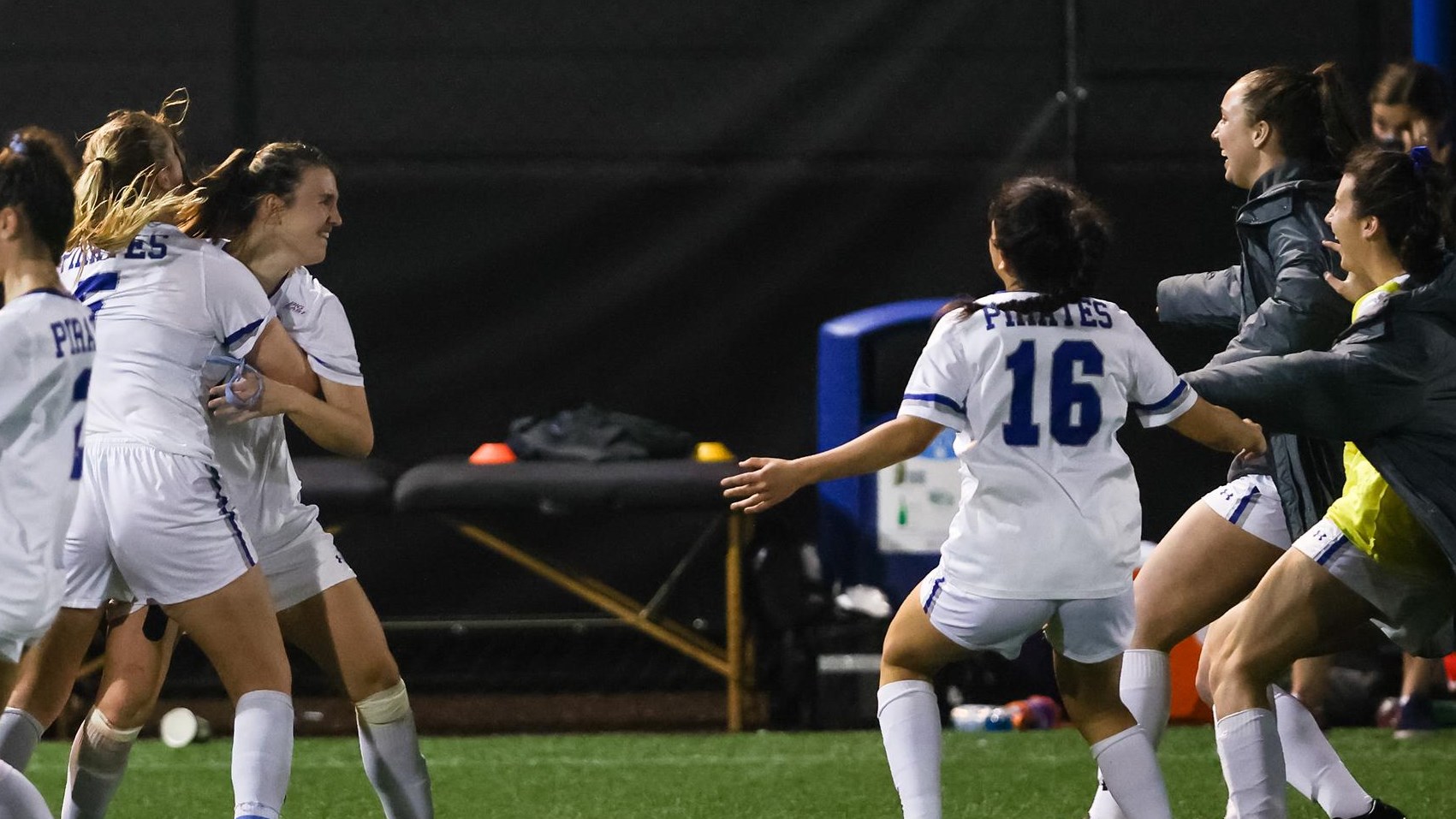 Seton Hall Athletics
The Seton Hall Pirates (2-7-0,1-7-0) were in Providence to take on the Friars (6-2-1, 4-2-1) at a rainy Anderson Stadium. Seton Hall was looking to build on their momentum following a double overtime win against St. John's on Thursday but ended up falling 4-0 in an all-around domination by the Friars. Providence got on the board early and never looked back, led by a career day for Elayna Grillakis and Meg Hughes.
Grillakis got the Friars on the board in the 3' to take a 1-0 lead with a lofted shot from just outside the 18-yard box after the steal and feed by Meg Hughes. The Pirates rallied and were able to create offensive pressure with a Dani Brinckman shot being turned away leading to a corner kick for The Hall.
Following a volley of opportunities for both teams the Friars were able to find the back of the net again, this time Meg Hughes delivered a strike into the lower right corner of the net to give Providence a 2-0 lead that they would protect into the half by applying more pressure in the Pirates end of the field.
HALF | Providence 2, Seton Hall 0

We've tallied eight shots, four on goal and three corners. Time to regroup for the next 45 minutes #HALLin

— Seton Hall Women's Soccer (@SHUWSOC) March 28, 2021
The second half would be much of the same as the teams would trade opportunities but the difference between the teams was in goal. The Pirates had their work cut out for them trailing early as Emma Boedner ranked in the top 20 in the country in save percentage (.913) and goals against average (.288). Tallying eight saves today on 18 shot attempts by the Pirates, Boedner held down the fort for Providence.
Following a flurry of really good opportunities for the Pirates, and equally good saves by Boedner the Friars turned that momentum into a goal off of great ball movement. Meg Hughes crossed the ball in to Elayna Grillakis who scooted the ball into the bottom left corner for each of their second points of the match and give the Friars a 3-0 lead.
The Pirates responded with quick pressure leading to a shot by Laura Hooper that got gobbled up by Boedner, who sent the ball down the field. Meg Hughes picked it up and slid into Amber Birchwell who buried it in the bottom left corner to put the final nail in the coffin for the Pirates, and Hughes' third point of the match. The Pirates wrap up their season with two games at Owen T. Carroll Field in South Orange, starting with UConn on April 3 and finishing with Villanova on April 8.
Connor Hester can be reached at connor.hester@student.shu.edu.
Posted in: Sports, Women's Soccer