Recap: Seton Hall Drops Non-Conference Clash at Columbia, 2-0
Date: September 18, 2021
By: Chris Ellison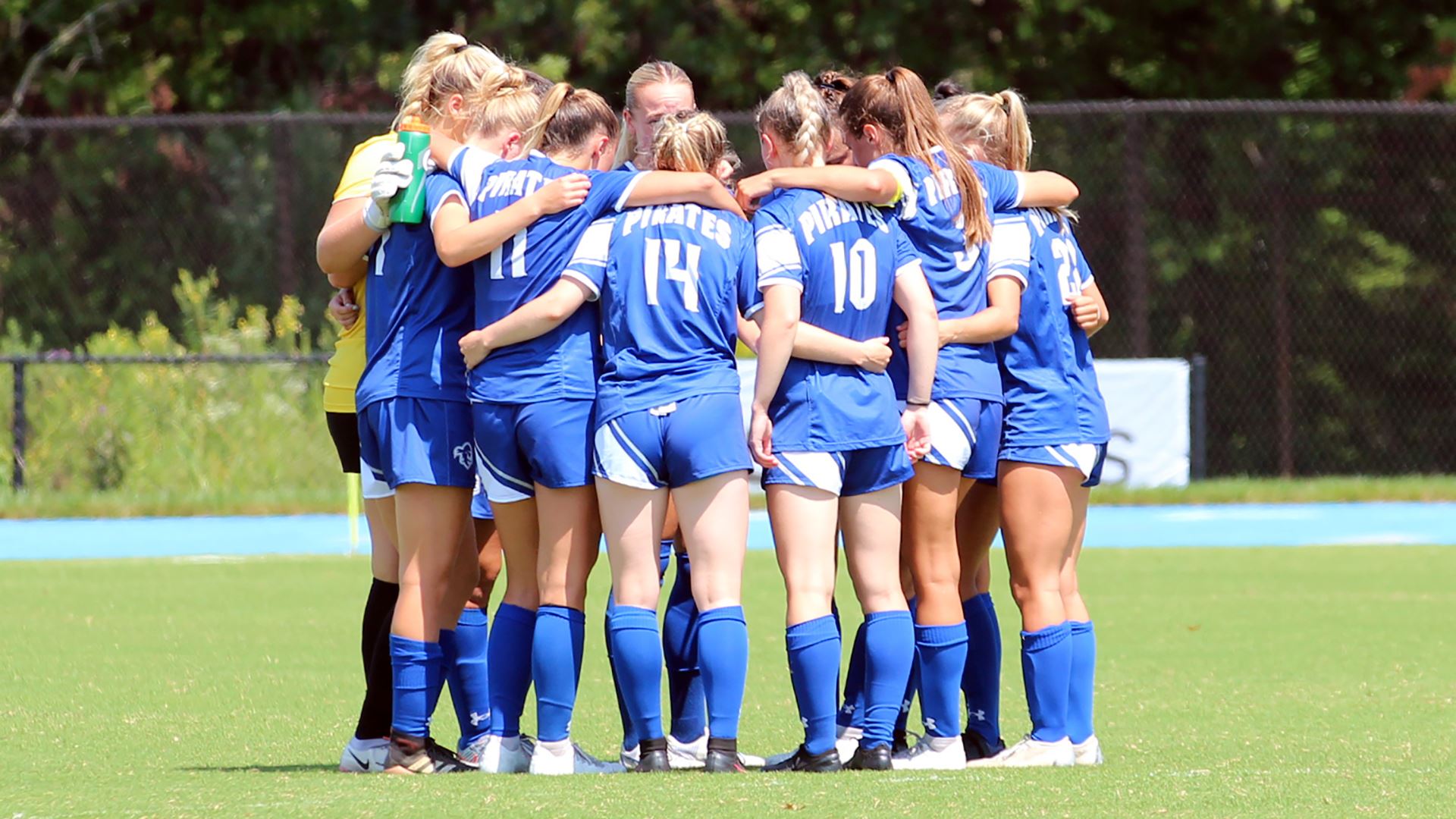 Seton Hall Athletics
After a hard-fought slugfest, the Lady Pirates fell to Columbia, 2-0, on Friday. Going into this game, Seton Hall was on a two-game winning streak, with victories against the always talented Iona Gaels in a high scoring affair (6-3) and played the gritty Lehigh Mountain Hawks in a low scoring contest (1-0).
The Pirates came into the game hoping to boast the best record since 2012 at 6-2 but fell two goals short. They still have a positive record in what has been a very positive start to the season, rattling off wins against some very tough non-conference opponents against NJIT and Delaware. Seton Hall has certainly looked strong in what could be their best season in years.
Crossing the Hudson today to take on the Lions ⚽

https://t.co/WUMi2pqege
https://t.co/4diZWPkS3h#HALLin ⚪ pic.twitter.com/muBpWlxQ1r

— Seton Hall Women's Soccer (@SHUWSOC) September 17, 2021
Yesterday's matchup was very tight up until the 27th minute. Columbia's Madi Pillar found teammate Sophia Cavaliere in the front of the goal for a chip shot from 12 yards out. Columbia's second and only score of the second half came off a Nata Ramirez penalty kick in the 71st minute of the contest. That penalty kick provided the Lions much needed breathing room between them in the Pirates to ensure victory.
The game was not all negative, as a lot of Pirates still shined in this loss. Pirates' goalkeeper Grace Gordon (junior, Chester Springs, Pa.) made some very impressive stops, still showing much improvement from the previous year. She finished with four saves on the night. Freshman Cara Milne-Redhead (Clitheroe, England) boasted a team best three shots on goal and five shots overall, but none could find the back of the net. Four other Pirates also had a shot on goal, which showed just how aggressive the team was in attacking the other team's goal.
Seton Hall now falls to 5-3 while Columbia improves 4-2-1. Columbia put up more shots than Seton Hall (14-13) while the Pirates had more shots on goal (7-6). While the pirates committed less fouls (six to 11) the Lions racked in nine corner kicks to the Hall's five.
The Lady Pirates have now officially completed their non-conference portion of the schedule. They will return to action when they open Big East play against a very tough and very well-coached Villanova team, who comes in in at 6-2 and has won four out of their last six on Thursday, Sept. 23. Game time is scheduled for 3:00 p.m. and will be streamed on the Big East Digital Network and made accessible for FloSports subscribers.
FINAL | Columbia 2, Seton Hall 0

We're back at it on Thursday at 3 PM as we begin BIG EAST play at Villanova.#HALLin ⚽‍☠️⚽

— Seton Hall Women's Soccer (@SHUWSOC) September 18, 2021
The next couple of games on their slate includes contests against a surging Butler team, who is currently rolling with a six-game winning streak, and Connecticut, who has won three out of their last five games. The Big East quarterfinals begin on Oct. 31, and the semifinals and finals start on Nov. 4 and 7, respectively. The Pirates will look to compete and hopefully win it all. 
Chris Ellison can be reached at christopher.ellison@student.shu.edu.
Posted in: Women's Soccer, Sports, WSOU