Recap: Seton Hall drops game to Hofstra, 3-1
Date: April 29, 2021
By: Mike Leniart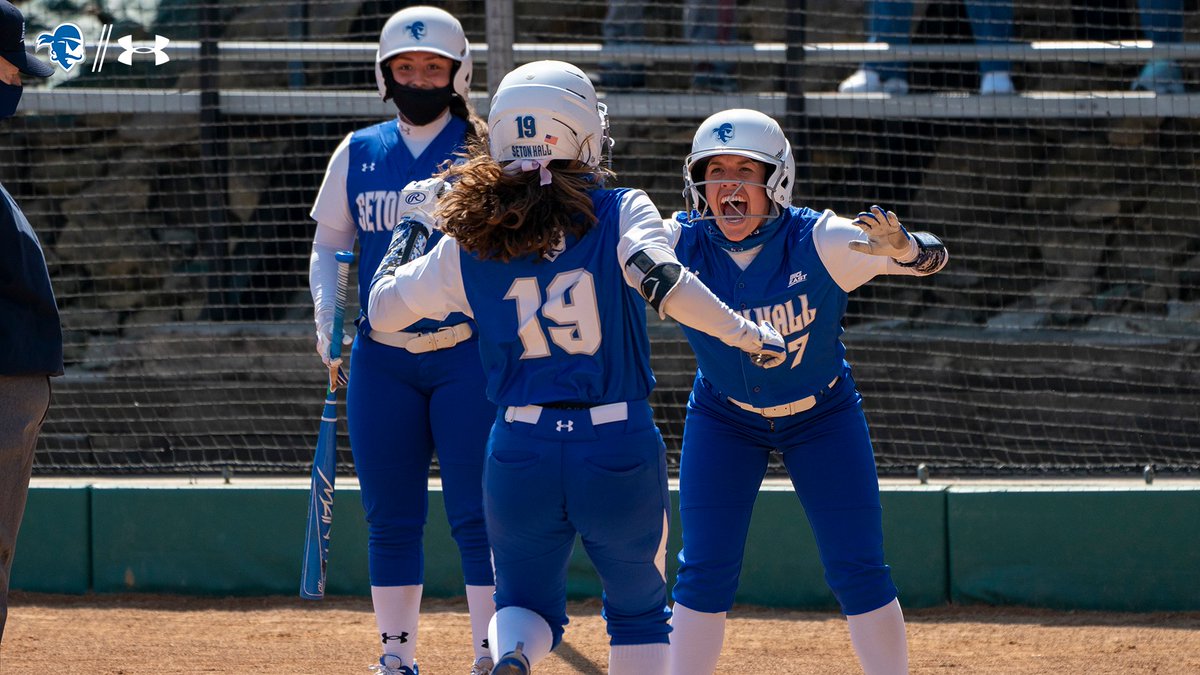 Seton Hall Athletics
After a 25-day layoff due to postponed games and cancellations the Seton Hall softball team finally took the field again on Wednesday afternoon on the road at Hofstra. The 2021 struggles would continue for the Pirates however, as they fell to Hoftsra 3-1 and dropped to 6-17 on the season.
Hofstra sophomore pitcher Nikki Mullin threw a complete game only allowing four hits and one run on the afternoon over seven innings. After a scoreless first inning, the Pride gave Mullin some run support in the second, courtesy of a Briana Morse single that brought in Devyn Losco. The run was unearned. A sacrifice fly out from Jaycee Ruberti in the third inning made it 2-0 Hofstra. Morse would pick up her second RBI in the fourth inning on a double that scored Losco again to make it 3-0 in favor of the Pride.
The Pirates would finally get the bats going in the sixth inning when Darby Pandolfo doubled down the third base line scoring Janae Barracato cutting the deficit to 3-1. The Pirates were unable to rally and were shutout in the seventh inning.
T1 | Pandolfo picks up a double down the right field line to get the Pirates into the hit column in the first!#HALLin ⚪ pic.twitter.com/UqQSs4aoZK

— Seton Hall Softball (@SHUSoftball) April 28, 2021
Freshman Kelsey Carr started the game on the mound for Seton Hall. She threw 47 pitches in three innings of work only allowing four hits and two runs only one of them being earned. Sophomore Shelby Smith came on in relief in the fourth inning and finished the game for the Pirates. She threw 20 pitches in the three innings and allowed just two hits and one unearned run. 
Seton Hall will head back to South Orange this weekend for their final home series of the year where they will play three games against the Villanova Wildcats including a doubleheader on Saturday starting at noon and a Sunday afternoon matchup. They have their final two road series the following week with Connecticut and Providence to end out the year.
Mike Leniart can be reached at michael.leniart@student.shu.edu.
Posted in: Sports