Recap: Pirates lose 2nd straight as they fall to Butler, 61-52
Date: February 24, 2021
By: Dylan Camp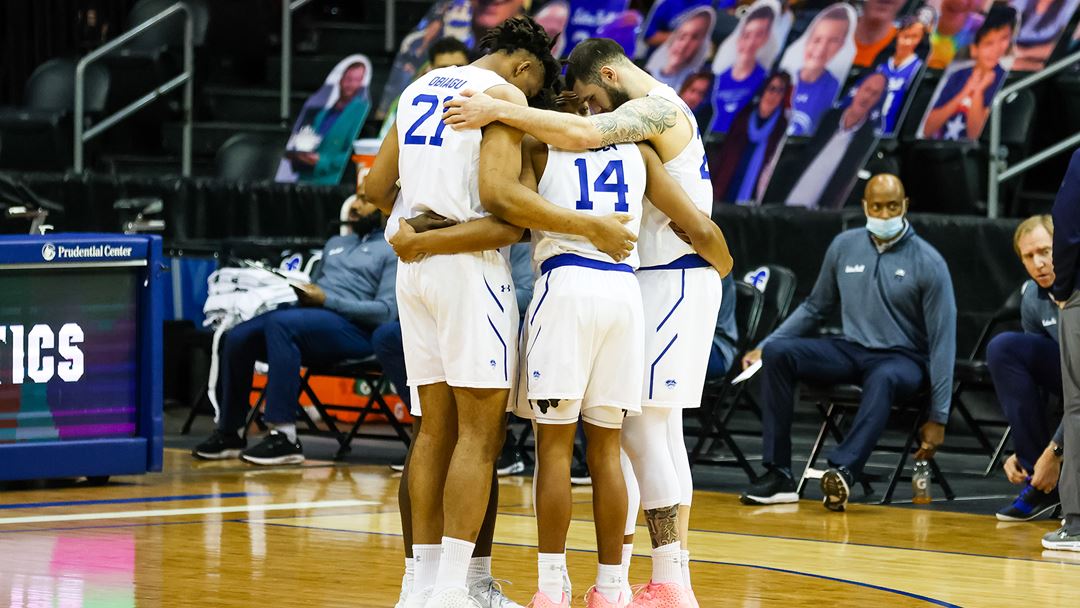 Seton Hall Athletics
After a last second basket from Jared Rhoden to end the first half things seemed to be headed in the right direction for Seton Hall. That is right about where the positivity ended for the Pirates, however. Butler started the second half on a 10-1 run in part because Seton Hall missed three out of four free throws to open the half. Free throw shooting, three-point shooting, rebounding, you pick a stat and Seton Hall probably got out played in that category.
The Pirates shot less than 40% from the field, only 22% from three, and an ugly under 30% from the free throw line. Butler outshot the Pirates in all of those categories and out rebounded the Hall by eight. This has been said probably 100 times on however you watched or listened to this game, but this was a must win game for Seton Hall!
Second Chance @Shavarr33! @SetonHallMBB ties it back up at Hinkle. pic.twitter.com/dPcS0aC9Lr

— #BIGEASThoops (@BIGEASTMBB) February 25, 2021
The abysmal effort by the Pirates may have cost them greatly as a massive turnaround is needed for Seton Hall to keep their NCAA tournament hopes alive. They finish the regular season with UConn and St. John's and will probably need to make the Big East Tournament final in order to secure a spot in the big dance. But after a 2-2 record in the last four games against the bottom four teams of the Big East Conference those lofty expectations seem worlds away.
To shift gears and focus on Butler they had a very strong night, as they were led by seniors Jair Bolden and Bryce Nze. Bolden scored 16 on the night which was a game high. All of his points came in the second half and he hit two huge threes down the stretch to put a dagger through the hearts of the Pirates faithful.
JAIR. BOLDEN. 🎯🎯🎯@ButlerMBB x #BIGEASThoops pic.twitter.com/qa1ytbiRop

— #BIGEASThoops (@BIGEASTMBB) February 25, 2021
Nze who had been out due to injury returned to the Butler lineup with a bang. He put up 11 points and grabbed 13 rebounds on the night. Butler as a team is known as a poor free throw shooting group but that was the furthest thing from the truth tonight. The made 15 of 16 free throws with Seton Hall only making two of seven, which led to 61-52 loss for the Pirates in Indianapolis.
Seton Hall will be back on the hardwood in one week for senior night on March 3 at Prudential Center when fans will be allowed in limited capacity. The roughly 1,800 fans that will be at the Rock next week will need to be loud and inspire this team to a much-needed victory to maybe start the journey of salvaging their NCAA Tournament hopes.
Dylan Camp can be reached dylan.camp@student.shu.edu.
Posted in: Men's Basketball, Sports