Recap: Pirate get a win over Hofstra, 6-2
Date: April 1, 2021
By: Madi Travisano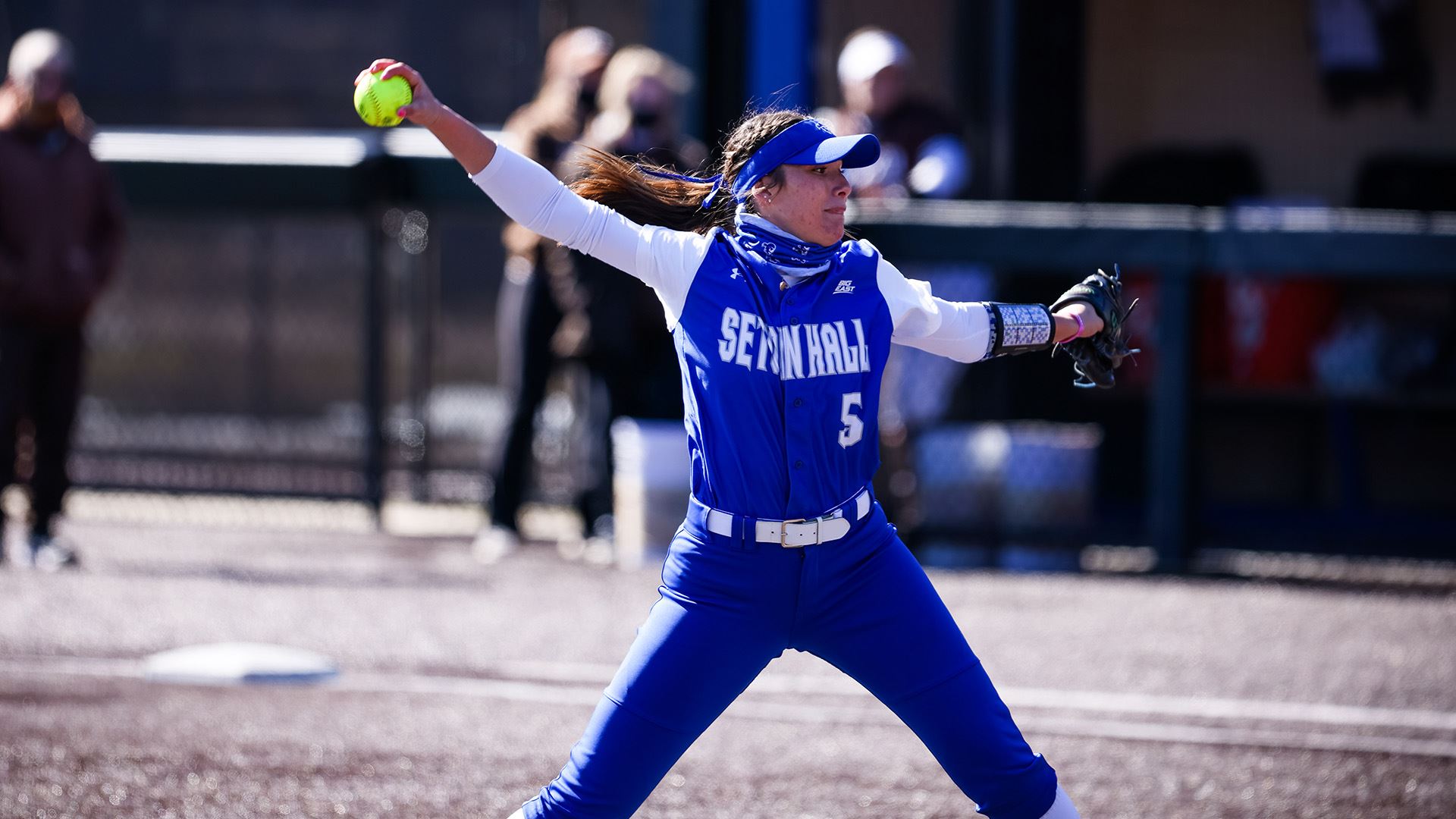 Seton Hall Athletics
This past Wednesday, the Seton Hall Pirates took on the Hofstra Pride for a midweek afternoon matchup. The Pirates won 6-2 and extended their win record at home to 6-4. Going into this matchup, the Pride has been having a great season both offensively and on the mound.
Offensively, Hofstra was hitting .313 as a team with three players hitting above .400. Senior Devyn Losco (.480), junior Angelina Ioppolo (.441) and graduate student Kristin Hallam (.400) are leading the Pride at the plate this season. On the mound, Junior Madison Burns is leading with a 3.35 ERA in 39.2 innings across nine appearances.
Yet in today's matchup, the Pirates were able to combat all of their strengths. Sophomore Shelby Smith was able to keep their top hitters at bay with Losco going 1-3, Ioppolo going 0-3, and Hallam going 1-4. Smith was able to go the distance today pitching all seven innings and recording her second win of the season. She only allowed one earned run with six strikeouts.
M6 | Pirates 6, Pride 2

Smith with a HUGE backwards K to strand the bases loaded in the sixth!#HALLin pic.twitter.com/KCGngB5BwT

— Seton Hall Softball (@SHUSoftball) March 31, 2021
After a quiet first and second inning, Senior Janae Barracato opened up the game with a two-run home run to put the Hall ahead 2-0. Hofstra would then bounce back with a run in the top of the fourth, but it wasn't enough as the Pirates recorded four runs in the bottom of the fourth. Smith doubled in a run before sophomore Abby Wingo singled her home. Next up was Senior Baylee Allender to seal the deal to make it 6-2 in favor of the Hall.
In the top of the sixth, the Pirates founds themselves with the bases loaded in the middle of a two-out rally for the Pride. Luckily Smith was able to pitch her way out of it and have the score remain 6-2 going into the bottom of the sixth. The score remained heading into the seventh with Hofstra looking to rally but they couldn't make it happen.
Up next, the Pirates will travel to Omaha, Nebraska for a weekend series against the Creighton Bluejays. They will play a doubleheader on Friday followed by one game on Saturday before heading back to South Orange, N.J.
Madi Travisano can be reached at madisyn.travisano@student.shu.edu.
Posted in: Sports