Preview: The Hall Looks to Topple Undefeated St. John's in BIG EAST Matchup
Date: January 4, 2023
By: Justin Nicosia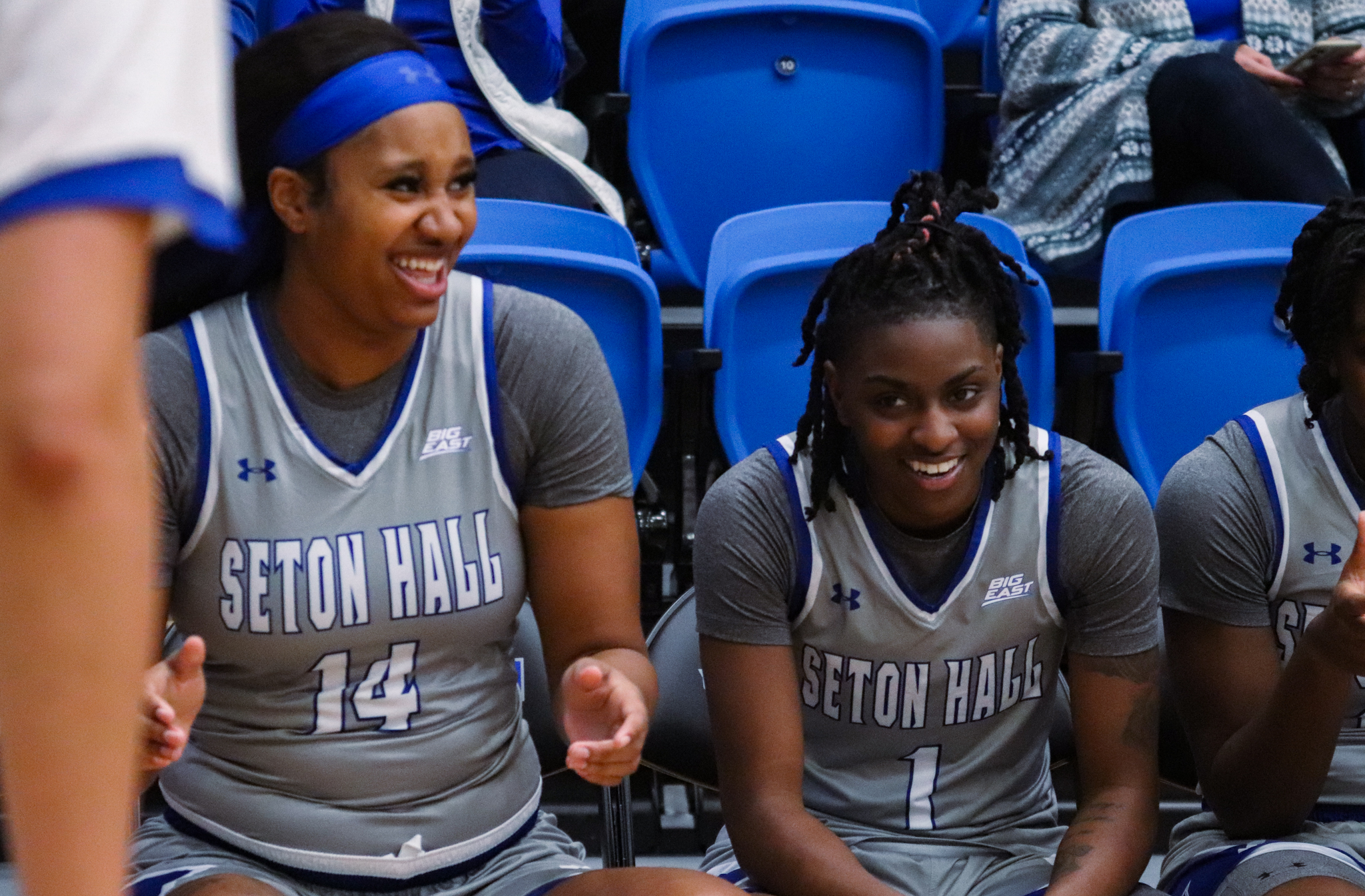 Kayla Fonseca/WSOU
The Seton Hall Pirates (11-4, 4-1 CONF) look for their second ranked win of the season on Wednesday at 7 p.m. when they play host to the No. 24-ranked St. John's Red Storm (13-0, 4-0 CONF) in Walsh Gymnasium.
Seton Hall is coming off back-to-back double-digit home wins against Georgetown and Butler, and they've received meaningful contributions from multiple players in each of those matchups.
The two most notable Pirates this season have been their Preseason All-BIG EAST members – senior guard Lauren Park-Lane and graduate forward Sidney Cooks.
Not only does Park-Lane rank third in the conference and 14th nationally with 20.9 points per game, she also is second in the conference and 14th nationally with 6.0 assists per game.
BANG!! Can't give LP that kind of time!!#HALLin pic.twitter.com/hZb9gOm9MJ

— Seton Hall Women's Basketball (@SHUWBB) December 31, 2022
Cooks is the Pirates' top paint presence and leads the team in rebounds (6.7) and blocks (1.2) per game.
On the St. John's side of things, the Red Storm, who were ranked No. 7 in the BIG EAST preseason poll, have roared out to a tremendous 11-0 start, with key victories over Temple, Memphis, Creighton, and Providence.
St. John's only had one player named to the Preseason All-Big East team – fifth-year guard Kadaja Bailey – and she might not even be their best player. Senior guard Jayla Everett, who has put up three consecutive games with at least 20 points, might have that honor.
The 5-foot-10 Everett leads the team in points per game (17.1), assists per game (3.3), steals per game (1.3), blocks per game (1.3) and three-point percentage (41.7%, on a healthy seven attempts per game).
That's not to take away from how great Bailey has been – she averages 13.8 points, 4.5 rebounds, and 2.9 assists per game while shooting 47.8% from the field and 40.0% from three.
In order to stop the formidable backcourt of St. John's, the Pirates will lean on Park-Lane, who has made huge improvements defensively this season, and guards Shay Hagans and Amari Wright, who are tied for sixth in the BIG EAST with 1.9 steals per game.
In the interior, Cooks will likely be matched up against senior forward Rayven Peeples, who has averaged 6.3 points, 2.8 blocks, and 9.8 rebounds per game in BIG EAST play.
That's how you start a game!! Sid with the turnaround jumper and the Pirates lead, 7-0!! TIMEOUT BUTLER!!#HALLin pic.twitter.com/zyLJdBx5Jf

— Seton Hall Women's Basketball (@SHUWBB) December 31, 2022
It's shaping up to be a very defensive matchup, as St. John's leads the conference in scoring defense with 53.3 points allowed per game and Seton Hall ranks eighth in the conference with 64.1 points allowed per game.
Coverage on 89.5 FM WSOU begins at 6:30 p.m. with Michael Federico and Michael Stamm on the call, and analysis in the studio pregame, half-time, and postgame.
Justin Nicosia can be reached at justin.nicosia@student.shu.edu.
Posted in: Sports, Game Previews, Women's Basketball