Preview: Pirates Look to Continue Hot Streak Against Huskies at Home
Date: January 18, 2023
By: John Makuch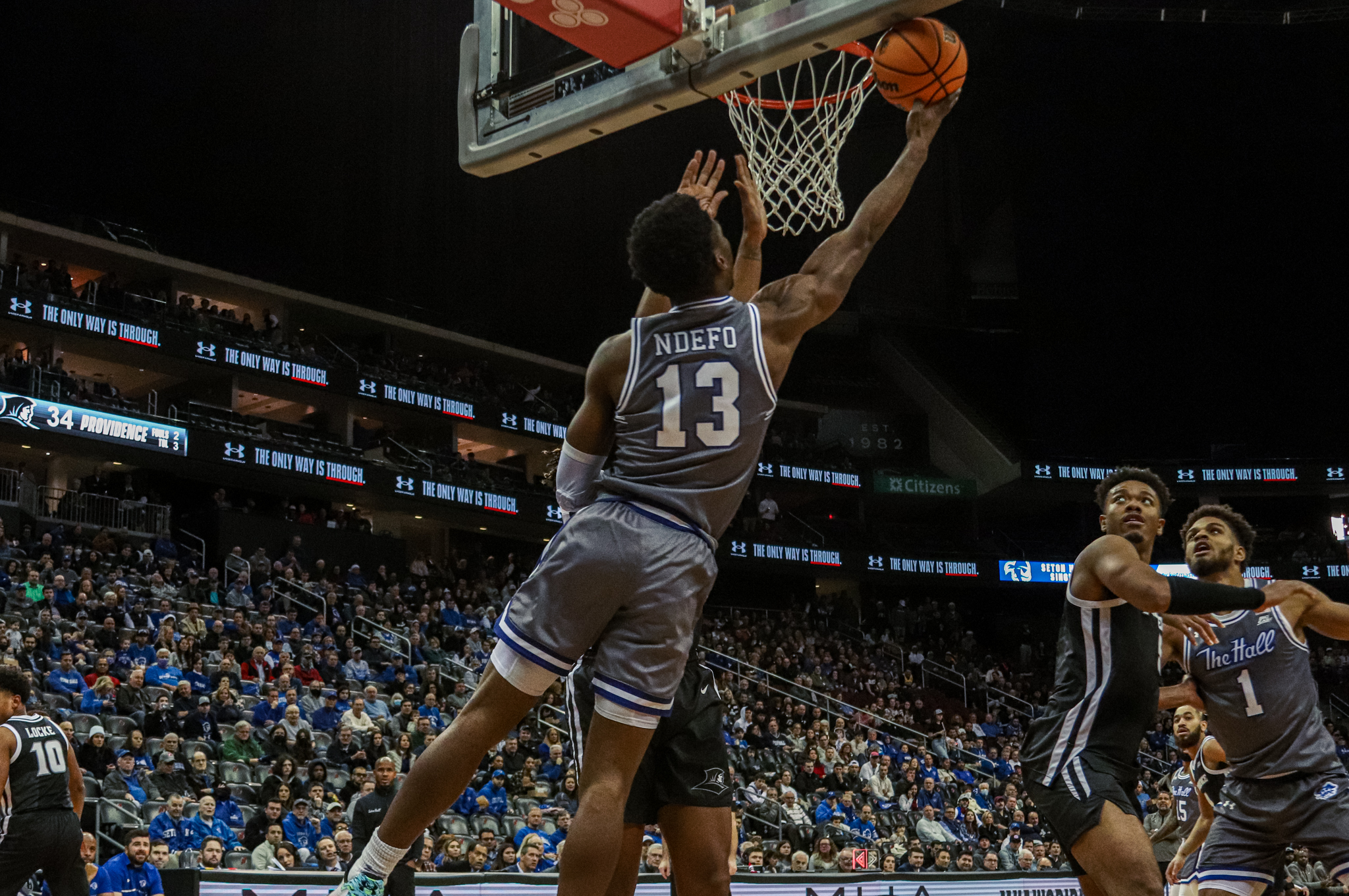 Kayla Fonseca/WSOU
The Seton Hall Pirates (11-9, 4-4 CONF) will look to keep their winning ways going at the Prudential Center against the No. 15 UConn Huskies (15-4, 4-4 CONF), who have had a short fall from grace in BIG EAST Play.
The Huskies will also be without head coach Dan Hurley and associate head coach Kimani Young who have each tested positive for COVID according to John Fanta. Unfortunately, we will not see a head coaching matchup featuring two former Seton Hall players in Hurley and Holloway, and the Huskies will have to adjust to different coaching on short notice.
Breaking: UConn has announced men's basketball head coach Dan Hurley and associate head coach Kimani Young have each tested positive for the Covid virus and will not coach tonight's game against Seton Hall.

Tom Moore and Luke Murray will handle coaching duties.

— John Fanta (@John_Fanta) January 18, 2023
UConn has lost three of their last four, however, this is still the same UConn squad that has wins against the likes of Oregon, Alabama, and Iowa State. The Pirates will have a tough challenge at home, but momentum is on the side of The Hall.
The Pirates have won three-straight games against Butler, Georgetown, and DePaul, with UConn being their first game at home since that Butler game on Jan. 7.
In their most recent game against the DePaul Blue Demons, Seton Hall had to tough out a classic BIG EAST Basketball matchup that was won on the glass. The Pirates won the rebounding advantage, 37-26, which was crucial in the game's final moments.
Femi Odukale had made his first free throw with The Hall up two, but he missed the second, however, a rebound by KC Ndefo sealed the deal after Al-Amir Dawes was fouled. He knocked down two more free throws to put the Pirates up four and secure the victory.
Seton Hall will need that rebounding edge Wednesday against a UConn team that features Adama Sanogo, an elite big man who is averaging 17.3 points per game along with 6.8 rebounds per game.
Tyrese Samuel will have that matchup defensively, and whoever wins that battle will give their team a great advantage to win the game.
UConn also features players like Jordan Hawkins who is a double-digit a night scorer with 15.4 points per game. This team is solid offensively, and the defensive mentality of coach Holloway will have to be featured today if the Pirates want to give themselves a fighting chance against the former top-five team in the nation.
Seton Hall will also have to find a way to close the gap in terms of the perimeter shooting advantage for UConn. The Huskies shoot 35% from behind the arc and hold their opponents to only 27% shooting. Seton Hall only shoots around 31% from three, so they will have to knock down some tough shots to win this one.
Seton Hall has had their struggles this season, especially with losses such as the Creighton loss earlier in the year, but this could be a win that rights the ship. If The Hall wins today, they will have won four-straight, and would have the opportunity to avenge their loss to Marquette in their next game at home.
Now we're playing #HALLin ⚪️ pic.twitter.com/WztvMuR9x2

— Seton Hall Men's Basketball (@SetonHallMBB) January 15, 2023
UConn also has something to prove here. They have lost four out of their last five games and have fallen to 15 in the top 25. For them, this is their moment to right their own ship on the road against a quality opponent.
Joe Matthews and Ryan Johnston will be on the call on 89.5 FM WSOU for the 6:30 p.m. matchup. Coverage begins at 6 p.m. with Spencer Gonzales and Michael Federico who will host the pregame and halftime shows, along with Hall Line after the game.
John Makuch is the News Director at WSOU and can be reached at john.makuch@student.shu.edu.
Posted in: Sports, Game Previews, Men's Basketball