Preview: Pirates Head Down to the Virgin Islands and Open Up the Paradise Jam Against VCU on Thanksgiving Day
Date: November 24, 2022
By: Michael Federico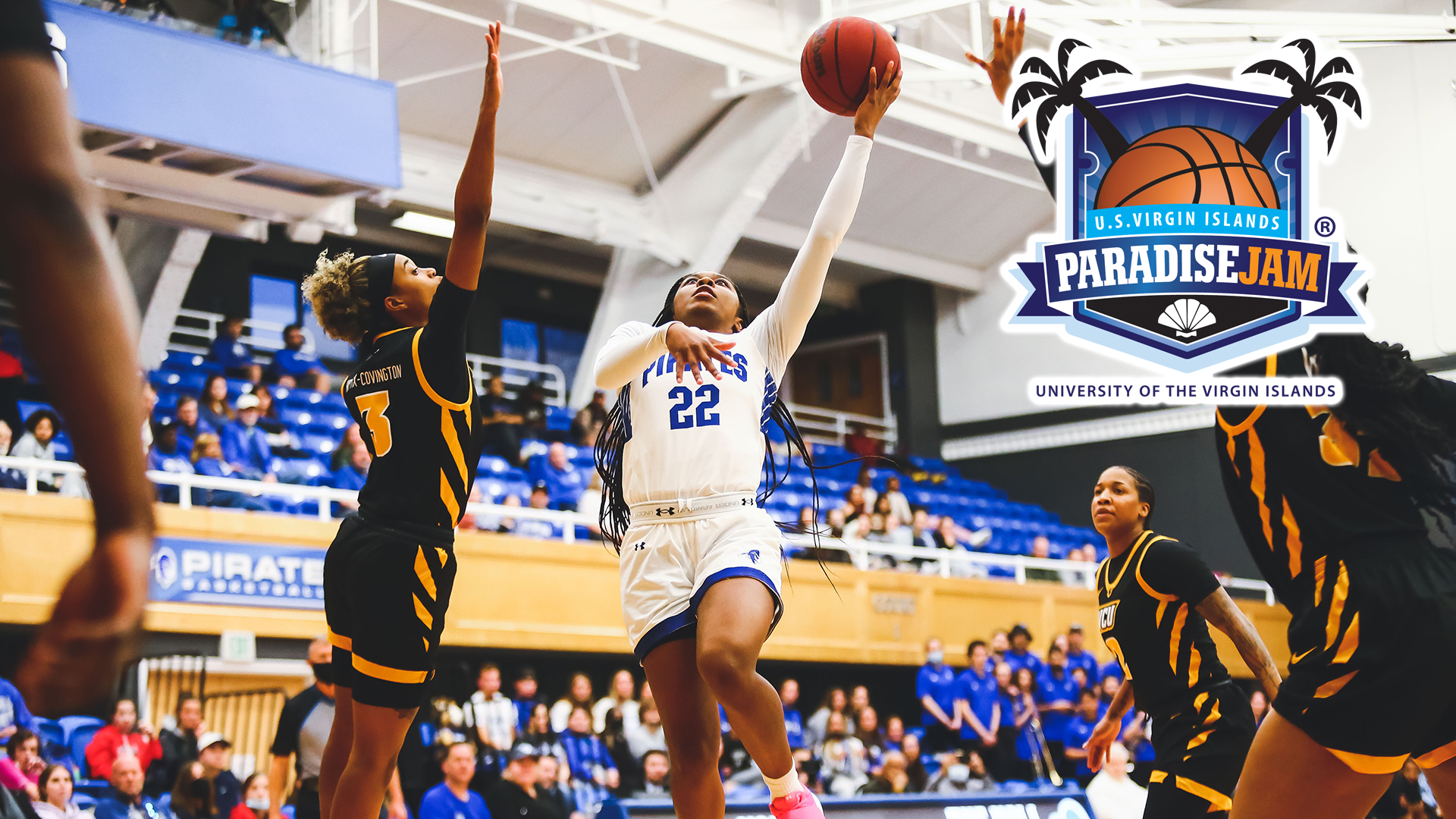 Seton Hall Athletics
The Seton Hall Pirates (2-2) take on the Virginia Commonwealth Rams (1-3) in a rematch of the second round of the WNIT tournament last season where the Pirates took down the Rams 70-67.
The game will take place in St. Thomas, U.S. Virgin Islands and is the first of three games the Pirates will play. They play VCU Thanksgiving Day, Wisconsin on Friday, and Georgia on Saturday, concluding the Paradise Jam.
The Pirates have arrived in St. Thomas and we're getting ready for a trio of opponents starting Thursday!!#HALLin ‍☠️ pic.twitter.com/g6rQVp2Wfu

— Seton Hall Women's Basketball (@SHUWBB) November 23, 2022
Scouting Seton Hall so far this season, the Pirates have a .500 record, sitting at 2-2. The Pirates came out scorching hot with two wins over fellow New Jersey schools to start off their season, beating Saint Peter's and Rutgers. Despite the 2-0 start, the Pirates have dropped their last two against Ivy League schools in Princeton and Columbia.
Seton Hall scored a season high 76 points last game against Columbia. The lead scorer was senior guard/forward from Blackwood, New Jersey, Azana Baines, who transferred from Virginia Tech during the off-season.
The player to watch for The Hall is Penn State transfer Sha'Lynn Hagans. Hagans has started in the last three games for the Pirates, playing over 36 minutes in each of those starts.
Hagans is an instant bucket for this Seton Hall team who is looking for other scorers to complement Lauren Park-Lane and Sydney Cooks, scoring double digit points in all four games this season and averaging 12.8 points per game. She is also averaging 2.3 assists per game, 2.3 rebounds per game. On the defensive side of the ball, she grabs an even two steals a game.
A long pass to Sha'Lynn Hagans for the bucket ties the score!!#HALLin pic.twitter.com/inwsRtl5d4

— Seton Hall Women's Basketball (@SHUWBB) November 18, 2022
The Pirates look to rebound well against a foe that isn't necessarily familiar as they are recent. Seton Hall leads the all-time series against VCU, 3-1. The last matchup was played last year on March 21 in South Orange, N.J.
After starting off with a strong victory over Lafayette, the VCU Rams have dropped three straight games to the likes of William & Mary, Delaware, and Charlotte.
The player to watch from VCU is junior guard Sarah Te-Biasu. Te-Biasu currently leads the team with 12.5 points per game and also is averaging 2.5 assists per game along with boards.
Sarah Te-Biasu is without a doubt the most lethal scorer on this Rams team as she has had two 19-point games in her last three games. She was also named to the Atlantic 10 Preseason First Team.
Keys to victory for Seton Hall is to limit the turnovers, as the Pirates average 15.5 turnovers per game, and to out-rebound VCU. The Pirates average 40 rebounds per game, the Rams average 35.8.
89.5 FM WSOU will have you covered for the women's Thanksgiving Day game, where Will Swankie and John Makuch will be on the call. Coverage begins at 3:00 p.m. from St. Thomas, U.S. Virgin Islands.
Michael Federico is an Assistant Sports Director at WSOU and can be reached at michael.federico@student.shu.edu.
Posted in: Sports, Previews, Women's Basketball