Preview: Seton Hall has a Saturday matinee with the Friars
Date: February 19, 2021
By: Michael Stamm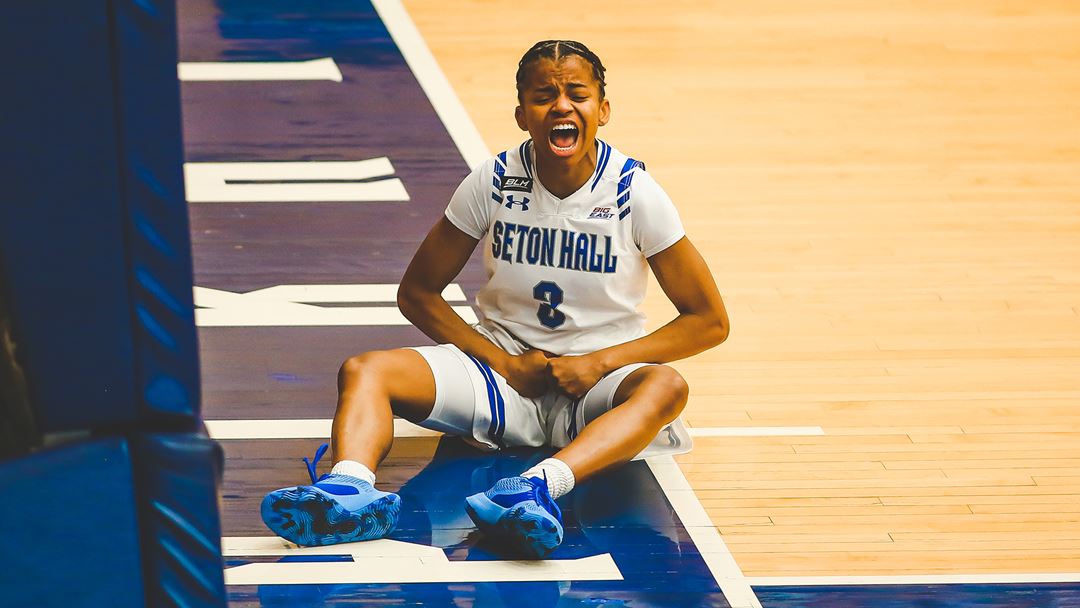 Seton Hall Athletics
Today at 1:00 p.m., the Seton Hall Pirates will play their last game of the season at Walsh Gymnasium as they take on the Providence Friars. The Hall is looking to keep the same energy they had on Wednesday as they beat the Georgetown Hoyas 79-72 in overtime.
Providence is looking to bounce back after they lost by 21 to Marquette back on Feb. 13. The Pirates are 10-6 on the season led by superstars' guards Andra Espinoza-Hunter and Lauren Park-Lane. Park-Lane is coming off her best game of the season with 32 points and four assists. Espinoza-Hunter continued her offensive pounce as she came up with 26 points on Thursday, she is averaging 19.5 points-per-game and is continuing to kill it from three as she's shooting 40% from deep.
Another player who is continuing to kill it for Seton Hall is forward Desiree Elmore. She was just shy of a double-double on Thursday and is averaging 16.1 points per game. What really makes Elmore such a key piece to the Pirates is her skill on defense. She is averaging 8.6 rebounds-per-game and is leading the team in blocks with 20.
Check out the defensive play Desiree Elmore makes here. That's just smart basketball.#HALLin pic.twitter.com/5Phi43HM9M

— Seton Hall Women's Basketball (@SHUWBB) February 18, 2021
Looking at the Providence Friars, they are 6-9 and are looking to possibly win out and finish with a winning record. Forward Mary Baskerville leads the Friars in points and rebounds. She is averaging 13.6 points-per-game and had 24 points last time these two teams met on Jan. 3.
Senior guard Kyra Spiwak is also a player the Pirates will need to look out for in this matchup as she averages a team best 13.3 points-per-game in Big East conference play. She has also reached double digits in eight of the teams last ten meetings. Spiwak is the team's best shooter from three as she is shooting around 40%. The Friars have lost eight straight against Seton Hall when the play at Walsh gymnasium. The last time these two played was Jan. 3 when Seton Hall won 77-71. Park-Lane and Mya Jackson had the team high with 20 points.
Got range? Andra Espinoza-Hunter does! 🎯#BIGEASTwbb | @SHUWBB pic.twitter.com/DAeLD13xKH

— BIG EAST WBB (@BIGEASTWBB) February 18, 2021
That Jan. 3 matchup was also Espinoza-Hunter's first game in a Seton Hall uniform. AEH started that game and struggled to find her stroke in that game as she scored only 10 points and notched three rebounds. Now we have seen here come into full form winning two straight Big East Player of the Week awards and having multiple 20-point games. Now that she has fully settled into her role on the Pirates, expect her to make a bigger difference against the Friars.
You can listen to all the coverage you need on 89.5 FM WSOU, the flagship station of Seton Hall women's basketball. Coverage will begin at 12:45 p.m. where Liam Plate and Jonathan Heite will be on the call.
Michael Stamm can be reached at michael.stamm@student.shu.edu.
Posted in: Game Previews, Sports, Women's Basketball