Preview: Pirates look for 4th straight win as they host DePaul
Date: February 16, 2021
By: Joe Matthews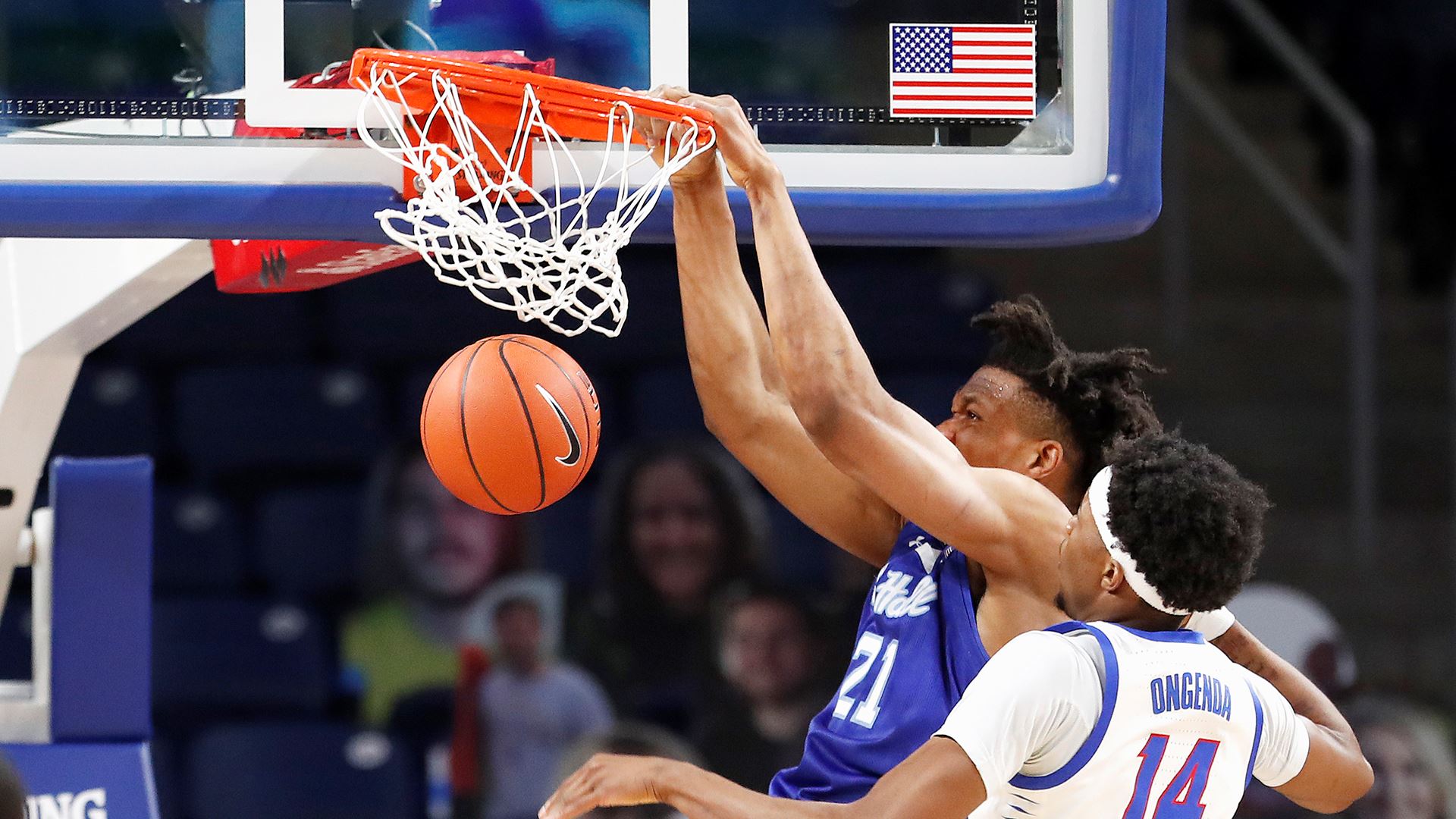 Seton Hall Athletics
A late Wednesday night matchup will see the Seton Hall Pirates face off against the DePaul Blue Demons. The two teams will duke it out in a rematch of a Jan. 9 contest that saw the Pirates win 76-68. Seton Hall will look to repeat that performance as they enter the home stretch of the season. The Pirates enter Wednesday's contest coming off a 57-51 win against Marquette.
Things have been looking up for the Pirates recently. They're riding a three-game win streak and have jumped up to third in the Big East. They look to currently be in the NCAA tournament picture, and a strong finish to the season will only strengthen their resume, and possibly bump them up a few seeds.
The same can't exactly be said for DePaul. The Blue Demons are currently on a four-game losing skid and have only picked up one in-conference win so far this year. Their latest outing saw them fall to Providence by a score of 57-47. In what has been a rough year for DePaul, they rank tenth in the conference in scoring, and have the worst team FG% and 3-point FG%.
Big. Shot. @Shavarr33. @SetonHallMBB trying to hold on, @MarquetteMBB charging hard. Get to @FS1 for the #BIGEASThoops finish! pic.twitter.com/Q08ccdcHqD

— #BIGEASThoops (@BIGEASTMBB) February 14, 2021
However what DePaul lacks in scoring, they've been making up with rebounding. They are averaging 38.1 rebounds-per-game, good for third in the Big East. They're also second in the conference in offensive rebounds-per-game, with 12.5. They have a big advantage over the Pirates in both of those categories, as Seton Hall ranks ninth in the conference in each. A big key for Sandro Mamukelashvili and Ike Obiagu will be keeping DePaul off of the glass and preventing second-chance points.
Speaking of Mamu, look for him to kick it into another gear and finish the season strong. He's begun getting heavy looks in NBA mock drafts, and a dominant final stretch to his college career could not only bump him further up draft boards but land him on an All-American team.
Mamu with the THREE @SetonHallMBB extends their lead in the second half pic.twitter.com/DTWzdGxBsl

— FOX College Hoops (@CBBonFOX) February 14, 2021
Another Pirate to look out for is Jared Rhoden. The Junior is coming off of a 20-point, seven-rebound performance in the game against Marquette. Rhoden is now averaging nearly 15 points-per-game on the season and continues to be a reliable option for the Pirates.
On DePaul's side, they should be led by senior guard Charlie Moore. He leads the Blue Demons in both points-per-game, and assists-per-game, with 13.7 and 4.1, respectively. Moore has also scored at least 21 points in two of his last three outings. However, Moore missed the previous outing against Providence with a knee injury and remains questionable for the matchup against Seton Hall. It would certainly be a big blow to the Blue Demons if he can't suit up.
"I was really happy with how he played offensively, but, more importantly, I thought he played great ."

J Body giving on both ends of the floor today and every day. @ihoop_jaay | #HALLin ⚪️ pic.twitter.com/ti6FNl9isS

—'Seton Hall Men's Basketball (@SetonHallMBB) February 15, 2021
Kevin Willard's squad has been playing some very solid defense as of late, and so long as they keep up that solid play, they have a good shot to come away with a win. However, a trap game could always be in the cards, as the Blue Demons would certainly love to play spoiler to a Seton Hall team that has their eyes on the NCAA tourney. Tune in to 89.5 FM WSOU for coverage from the outstanding duo of Ronny Castaneda and Michael Daly. Tip-off is at 8:30 p.m., with pre-game coverage beforehand.
Joe Matthews can be reached at joseph.matthews@student.shu.edu.
Posted in: Game Previews, Men's Basketball, Sports