Preview: No. 21 Seton Hall Plays California in Fort Myers Tip-Off Third Place Game
Date: November 23, 2021
By: Jonathan Heite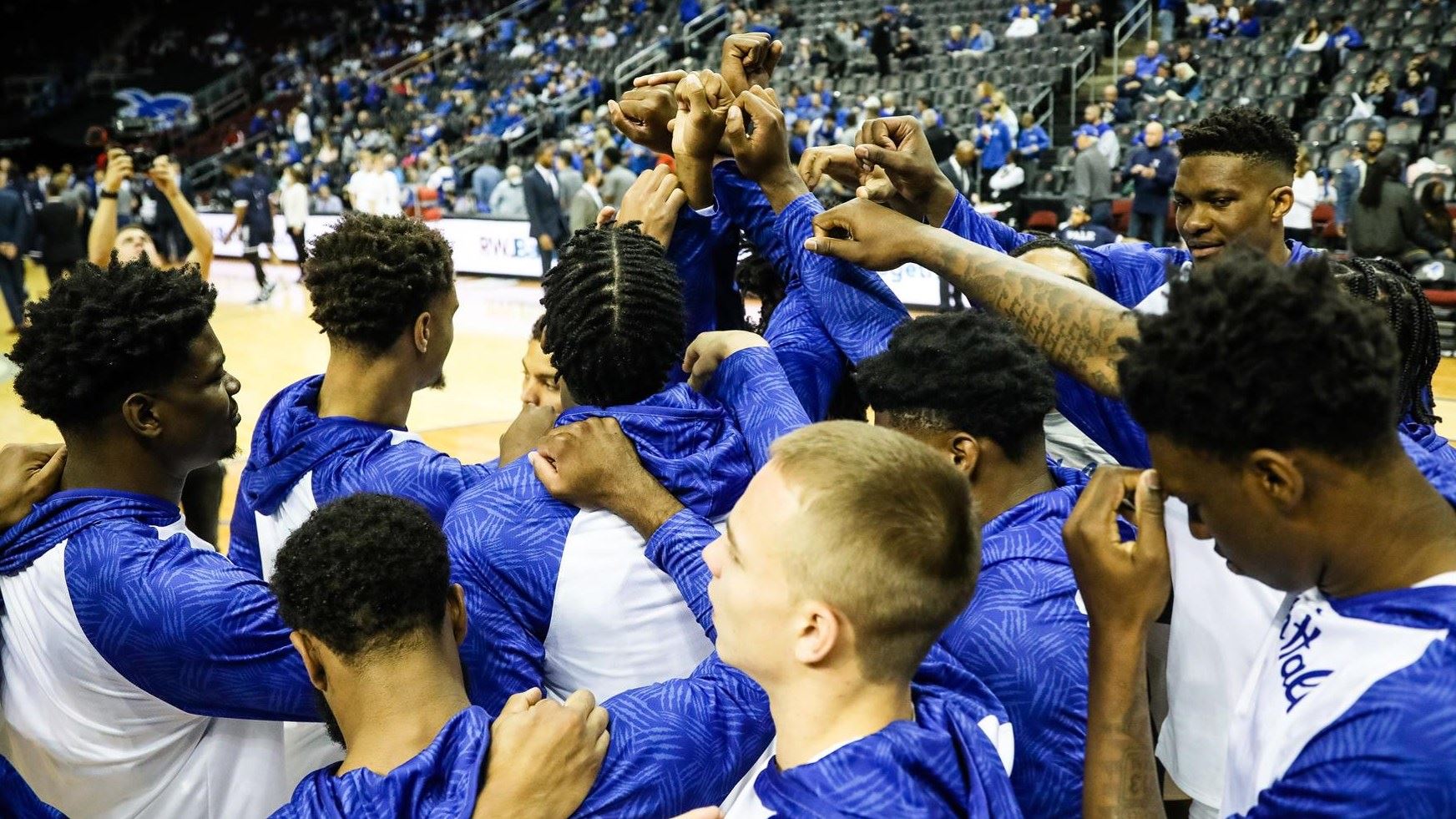 Seton Hall Athletics
The Seton Hall men's basketball team may have dropped their first game of the 2021-22 season on Tuesday in a 79-76 thriller to Ohio State, but the Pirates have a chance to get back on the winning track on Thursday.
At 6 p.m., the Pirates (3-1) will take on the unranked California Golden Bears (2-3) in the third-place game of the Rocket Mortgage Fort Myers Tip-Off tournament. Both teams are coming off a loss, but for No. 21 Seton Hall, a win here is crucial to stay in the AP Top 25 rankings.
The Ohio State game was undoubtedly disappointing for the Pirates faithful, but after seeing the incredible No. 4 Michigan upset from last week, there's so much to look forward to in Seton Hall's game.
Shoutout to all of the @SetonHall fans that came out and supported us last night. We'll see you tomorrow #HALLin ⚪️ | @FTMyersTipOff pic.twitter.com/q7kIrAZGFY

— Seton Hall Men's Basketball (@SetonHallMBB) November 23, 2021
Before encountering Ohio State's lethal offense, the Pirates had already showed their drastic improvements defending the perimeter, holding Michigan to 3/15, Yale to 4/30, and Fairleigh Dickinson to 1/15 from behind the arc.
Ohio State may have gone 11/22 from the three-point line last game, but potential NBA lottery pick E.J Liddell and Justin Ahrens combined for seven of those, and Meechie Johnson Jr. hit one of the biggest shots of his young career in crunch time. This was a major issue on defense throughout much of last season and expect Coach Kevin Willard to make the necessary adjustments in this quick turnaround matchup.
After starting the season injured, Jared Rhoden looked like he was in midseason form last game, as he torched the Buckeyes in a career-high 29-point performance. The forward was the best Pirate on the floor throughout the loss, and now that he looks fully healthy, expect the Baldwin N.Y. native to potentially have his best collegiate season.
Jared Rhoden drills the 3 for @SetonHallMBB

The Pirates have an answer for everything Ohio State is throwing at them so far pic.twitter.com/oYQrQScgJM

— FOX College Hoops (@CBBonFOX) November 22, 2021
While Rhoden is back on the court, losing veteran Myles Cale (lower-body injury) for at least tonight's game no doubt impacted the Ohio State loss. Cale, the fifth-year sharpshooter and elite defender, is the heart and soul of this Pirates team and his absence will force Coach Willard to mix and match even more with the team's deep roster.
Another positive from Tuesday was seeing Bryce Aiken once again be an efficient scorer off the bench, as the former Harvard transfer dropped 16 points on 5/10 from the field and 5/6 from the free throw line.
BRING THAT ENERGY BRYCE#HALLin ⚪️ pic.twitter.com/K9FtJCEbgm

— Seton Hall Men's Basketball (@SetonHallMBB) November 23, 2021
Other key contributions came from Ike Obiagu, whose three blocks puts him one behind Romaro Gill for seventh in program history, and elite shot-maker Jamir Harris, who tacked on nine points but made one of the biggest plays of the season stealing and scoring a basket during the winding seconds. Quebec's own Tyrese Samuel also scored seven and grabbed two rebounds.
In this matchup with California, look for the new transfers like Harris, stretch big Alexis Yetna, and the dangerous Kadary Richmond to get more acclimated in the Pirates' system. The latter two players each only scored two points last game, and in Richmond's case, the point guard has so much talent on defense and as a facilitator on offense, so expect improvements over the next few games.
Looking at the Golden Bears, this is a team the Pirates have not played since a 60-57 Seton Hall victory back on Dec. 7, 2016, at the Pearl Harbor Invitational. California took on another ranked opponent in the first round of the Fort Myers Tip-Off, as the No. 23 Florida Gators took them down by a score of 80-60.
Final.

Back in action vs. Seton Hall on Wednesday at the @FTMyersTipOff. pic.twitter.com/bE6n05CDU5

— Cal Basketball (@CalMBBall) November 23, 2021
California saw their two-game winning streak end on Tuesday night, and graduate student Jordan Shepherd led the way with 15 points followed closely behind by senior Andre Kelly, who scored nine points and four boards.
Earlier in the season, Shepherd secured a career-high 27-point explosion on offense vs. UC San Diego, and Kelly had a monster performance with 29 points and 15 rebounds in the Golden Bears' double-OT victory over Southern Utah.
Both Seton Hall and California are filled with experienced players, and this should make for an exciting pre-Thanksgiving matchup to cap off the Florida road trip. Be sure to tune into 89.5 FM WSOU to hear Heaven Hill and Wilnir Louis call the action, and this will be one you won't want to miss.
Jonathan Heite is the Web Editor for WSOU Sports and can be reached at wsousportswebeditor@gmail.com.
Posted in: Game Previews, Men's Basketball, Sports