Preview: Gonzaga and Baylor go head to head in National Championship
Date: April 5, 2021
By: Kahlei Smith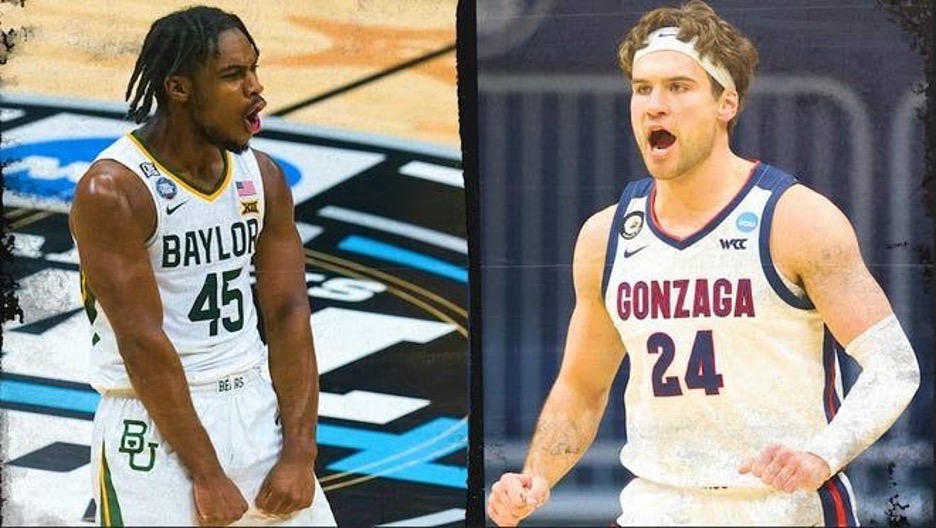 USA TODAY
The Gonzaga Bulldogs seek to make history as the eighth team to win the NCAA Tournament championship with an undefeated record as they face off against the Baylor Bears Monday night at Indianapolis' Lucas Oil Stadium.
Freshmen guard Jalen Suggs' buzzer-beating 3-pointer secured the win for No. 1-seeded Gonzaga against UCLA in overtime with a score of 93-90. Gonzaga will play in their first NCAA Tournament championship game since 2017. Baylor, who has beaten four of their last five opponents by double digits, is set to advance to their first NCAA Tournament championship game since 1948.
Suggs' buzzer-beating three-pointer is the 10th game-winning field goal in the final 10 seconds in the Final Four or later and the first since Villanova's Kris Jenkins made buzzer beater against North Carolina in 2016, according to ESPN.
"I've always wanted to run up on the table and like Kobe and D-Wade and go like that, and that's the first thing I did," Suggs said during the post-game press conference.
Gonzaga and Baylor will get a second shot to play Monday night after their first matchup was canceled due to positive coronavirus test results.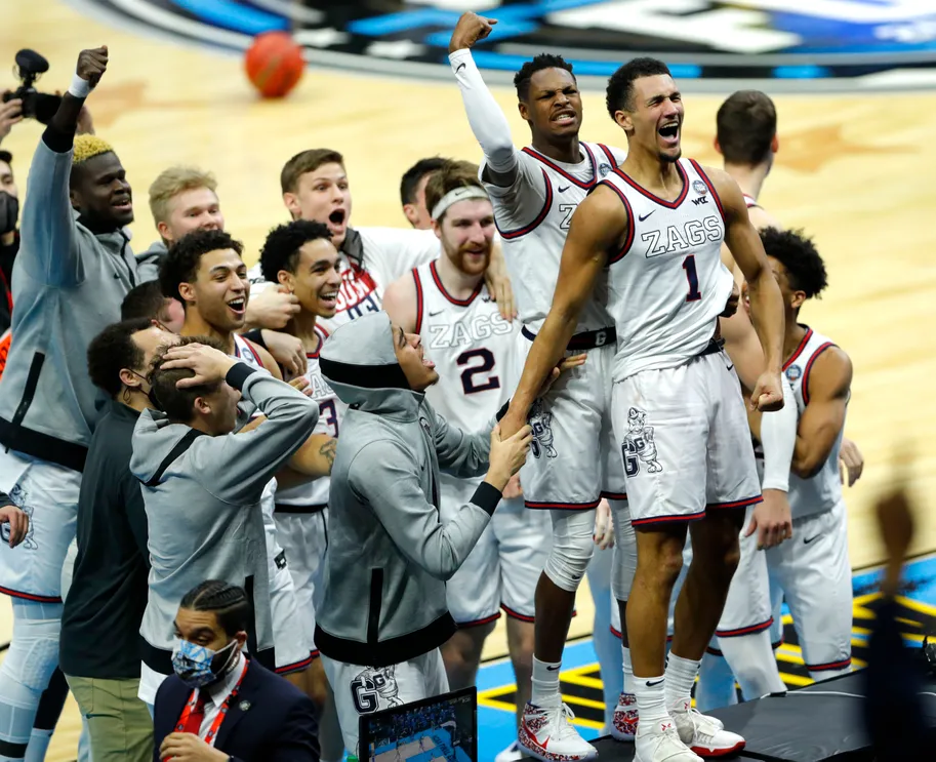 USA TODAY
About Baylor (27-2)
Junior guard Jared Butler set the tone against Houston with a team-high 17 points shooting 66.7% from the field and 80% from three. Butler averages a team-high 16.5 points while playing alongside junior guard Davion Mitchell (14 points-per-game, team-high 5.3 assists-per-game) and senior guard MaCio Teague (15.9 points-per-game, 4.1 rebounds-per-game).
About Gonzaga (31-0)
Sophomore big man and recent Karl Malone Award winner Drew Timme is an elite player for Gonzaga as he leads the team with 19.2 points and 7.1 rebounds-per-game. Julius Irving Award winner Corey Kispert has also excelled averaging 18.8 points per game shooting 53.3% from the field and 44.5% from the three-point line. Junior guard Joel Ayayi (12.2 points and seven rebounds-per-game) has been an X-factor for the Bulldogs as he finished the game against UCLA with 22 points and six rebounds.
The two best teams in men's college basketball will meet in the national championship game. pic.twitter.com/y2LUrLHmaX

— USA TODAY Sports (@usatodaysports) April 4, 2021
Monday night's game will be an offensive bonanza, as both teams rank in the top-10 in scoring offensive, mostly due in part of elite guard play. However, both teams thrive defensively, proving that it will be a fierce match up on both ends. Baylor has held four of their last five opponents under 65 points while Gonzaga averages 91.6 points-per-game. The Bears' defensive prowess and consistent bench could lead to an upset as sophomore guard Matthew Mayer and junior forward Adam Flager have gained notoriety.
If Baylor could replicate the shot-making ability like UCLA has, they could give Gonzaga a tough time offensively. However, consistent shot-making from players like Suggs and Kispert could lift the Bulldogs to victory and win their first NCAA Tournament championship.
Kahlei Smith can be reached at kahlei.smith@student.shu.edu.
Posted in: Game Previews, Men's Basketball, Sports