One Giant Question Week 17: How is Brian Daboll Not Coach of the Year?
Date: January 5, 2023
By: Brian Henderson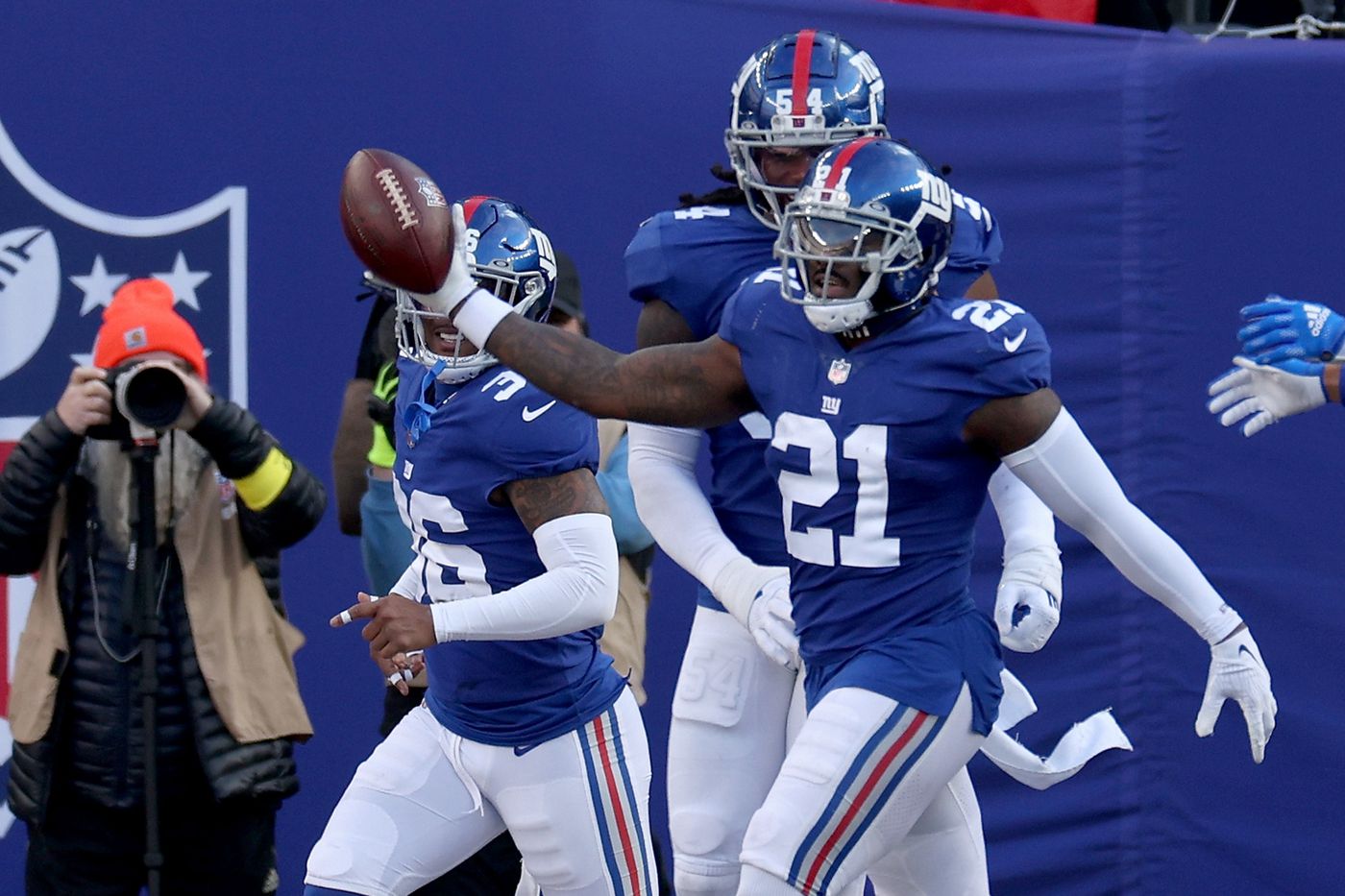 Jamie Squire/Getty Images
The Giants are going to the playoffs, baby!
I never would have thought this would be possible before the season and certainly didn't think this at times during the season. But the Giants have shocked the NFL and made the playoffs, snapping a six-season streak of missing the postseason.
On top of that, the Giants scored 30+ points for the first time in what seems like forever. Granted, they did so against the Colts, but who cares? I certainly don't.
There's two people I want to talk about. First is Daboll. He's the coach of the year. I don't care what Sirianni or Pete Carroll or anyone else did this year.
The Giants are going back to the playoffs and Brian Daboll got a bath pic.twitter.com/vtsgfQWoSW

— Talkin' Giants (@TalkinGiants) January 1, 2023
The Giants have been riddled with injuries, Daboll was handed a bare bones roster with what Gettleman did to this team, and the WR1 didn't show up until Week 10, and said WR1 was a fringe player for the Bills.
The O-line was a concern, no one knew what to make of Jones, no weapons to throw to. Doesn't matter.
Daboll would constantly throw together a capable offense with players who wouldn't (and in some cases didn't) get any playing time in most other teams. Shoutout Brian Daboll. I really hope he wins coach of the year.
Next is Daniel Jones. He went berserk this game. He was all over the place on the ground and in the air throwing two touchdowns and running for two as well. I still don't really know what the Giants are going to do moving forward with him, but he's really stepped up this year and played his best football.
Also, seeing a Landon Collins pick-six brought me back to that London game in 2016 where he had his other pick-six. What a time.
LANDON COLLINS PICK-6!

(: @NFL)pic.twitter.com/wtJmLPdiz1

— theScore (@theScore) January 1, 2023
As of the time I'm writing this, I don't know who the Giants will play in the playoffs, but it could be a team like the Bucs, who are not really doing great so far this season.
The Giants are in the playoffs for the first time since 2016. This could very well be the start of a new era for Giants football. Led by Brian Daboll and Joe Schoen, who knows what could happen next.
Giants play the Eagles next in a game that I don't think matters for the G-Men since they can't get a better seed for the playoffs.
Enjoy this moment, Giants fans. We've earned it.
Brian Henderson can be reached at brian.henderson1@student.shu.edu.