One Giant Question: Darren Waller Trade – Can the Giants Put it All Together?
Date: March 23, 2023
By: Brian Henderson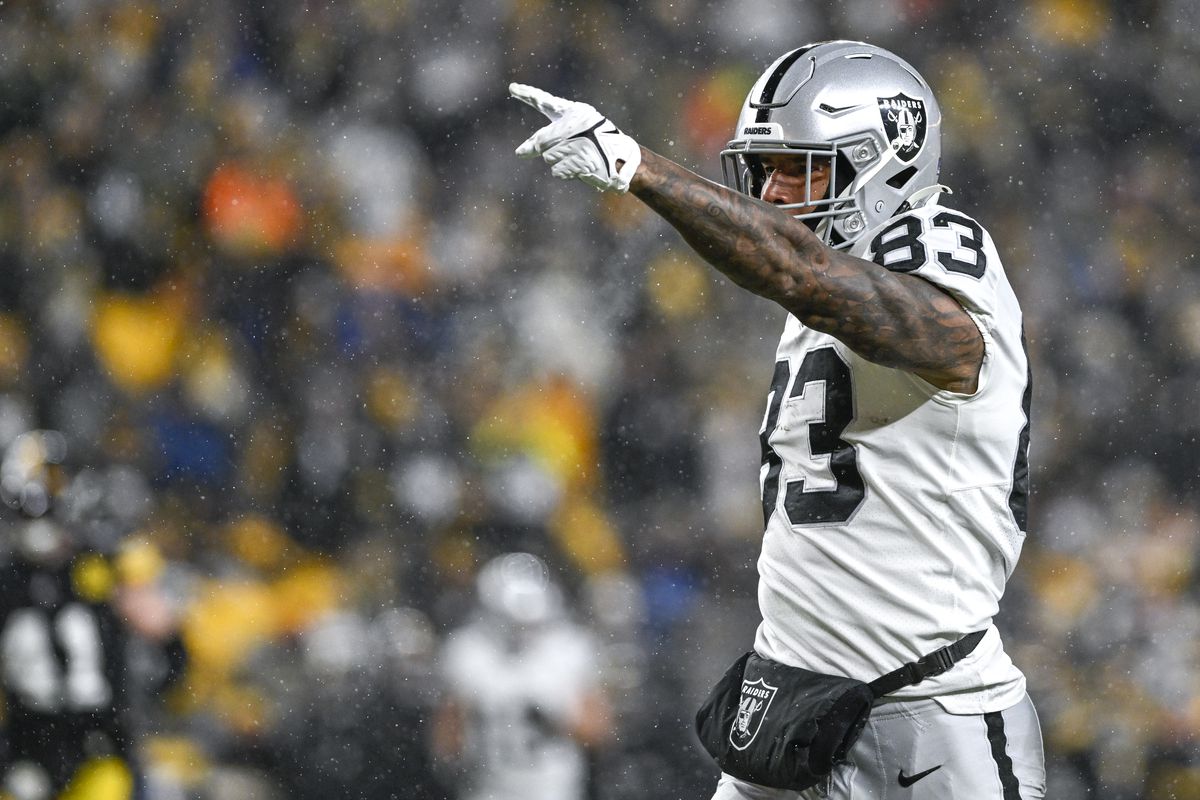 Gaelen Morse/Getty Images
Oh my god.
I don't even know what to say. The Giants traded the third-round pick they got for Kadarius Toney to the Raiders to land superstar tight end Darren Waller.
This is the biggest trade the Giants have made since trading away OBJ years ago. Waller is by far the best tight end the Giants have had since Jeremy Shockey. Talk about building around Daniel Jones.
Having Waller as a safety blanket for Jones to throw to is huge. I cannot wait to see what Daboll and Kafka cook up as well. This is a move I was not expecting at all, but it's amazing.
On top of this, the Giants also filled a massive hole at linebacker by signing Colts LB Bobby Okereke to a four-year 40-million dollar deal.
Dabs Okereke pic.twitter.com/UfX4TERJdr

— New York Giants (@Giants) March 16, 2023
Hats off to Joe Schoen man. Getting two incredible players in two days while not giving up a lot to get them. What a masterful performance and the draft is still a month away.
I do think the Giants still need a number one receiver and I'm hoping they can target one in the draft. You get someone like Zay Flowers or Jaxon Smith-Njigba and plug them into an offense with Saquon and Waller, with Daboll and Kafka designing plays, and the offense will catch up to the defense.
Obviously, it's still on Daniel Jones to utilize these weapons and air the ball out more to elevate this offense, but with the way things have gone recently, I've got more faith in him then I did when he signed the extension.
I do feel bad for Daniel Bellinger. The rookie out of San Diego State played well last year and was a nice piece. Not sure how often the Giants will run two tight end sets, but you never know.
Now, I do have to mention the elephant in the room – Waller's health. He's played in only 20 games in the past two seasons, including only starting 6 games last year.
This is a concern for me, I'll be honest, but the Giants gave up a triple-digit pick for Waller, so this really isn't as much of a gamble as some people will make it out to be.
DARREN WALLER WILL BE A GIANTpic.twitter.com/en1a6SzcfT

— Giants Videos (@SNYGiants) March 14, 2023
I am very, very excited for the NFL Draft and the upcoming season. This man is a top three tight end when healthy and he's coming into an amazing offensive system. This is a beautiful day, Giants' fans.
Brian Henderson can be reached at brian.henderson1@student.shu.edu.