One Giant Question – Daniel Jones Contract: Will He Take the Leap?
Date: March 14, 2023
By: Brian Henderson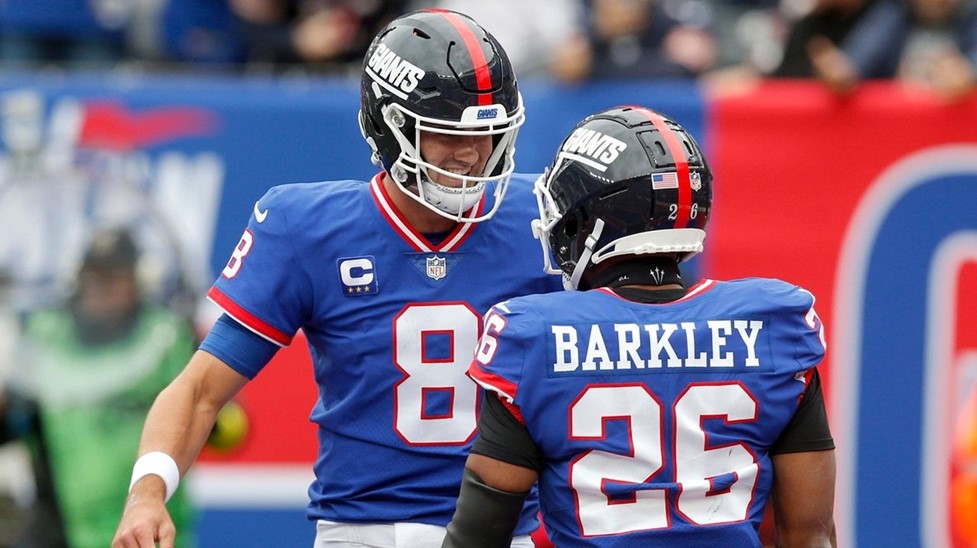 Al Bello/Getty Images
Danny Dimes just signed a four year, 160-million-dollar contract to stay in New York and I'm going to be honest, I am not a fan (of the contract).
Look, I like Daniel Jones and I was very surprised by the season he had. He's got talent and is better than a good amount of the alternatives that we reasonable for the Giants (it's not like they were going to land Anthony Richardson or get Lamar or something). He's a dynamic runner and the guys on the team clearly like him.
However…
This puts Jones way, way too close to Patrick Mahomes in terms of yearly salary. In my opinion, Daniel Jones is not a top-tier QB. I don't even know if he's a franchise QB.
Daboll, as part of his masterclass, gave Jones a lot of leeway and made things very easy for him. Lots of short to intermediate throws, scheming guys open, etc. The Giants don't get a lot of "chunk" plays via the air.
Attribute that to whatever you'd like. No true No. 1 receiver, offensive line struggles at times, good run game, it doesn't matter. Jones hardly ever had to "take over" like we see top tier QBs do.
Daniel Jones and the Giants are finalizing a four-year, $160 million deal with $35 million in incentives.

DJ BACK pic.twitter.com/2hnOHbaWcl

— Giants Videos (@SNYGiants) March 7, 2023
I also cannot think of anytime in NFL history where it took two contracts for a QB to prove he was a franchise guy. I would be shocked if this was the first case of that.
All in all, Jones has to, and I mean has to, take a leap this year. He needs to throw for more than 3200 yards and 15 touchdowns next year (I mean, Davis Mills and Andy Dalton threw more touchdowns than him, come on dude).
And with Saquon getting the franchise tag, the Giants might have to shift into more of a passing team within the years of Daniel Jones's contract.
Like every time I criticize the Giants, I really want to be wrong about this. I want Jones to be Eli Manning's successor, I really do. But I just don't know. I don't have a good feeling about this contract.
Only time will tell.
Brian Henderson can be reached at brian.henderson1@student.shu.edu.