NIL and Social Justice
Date: January 30, 2023
By: Kayla Fonseca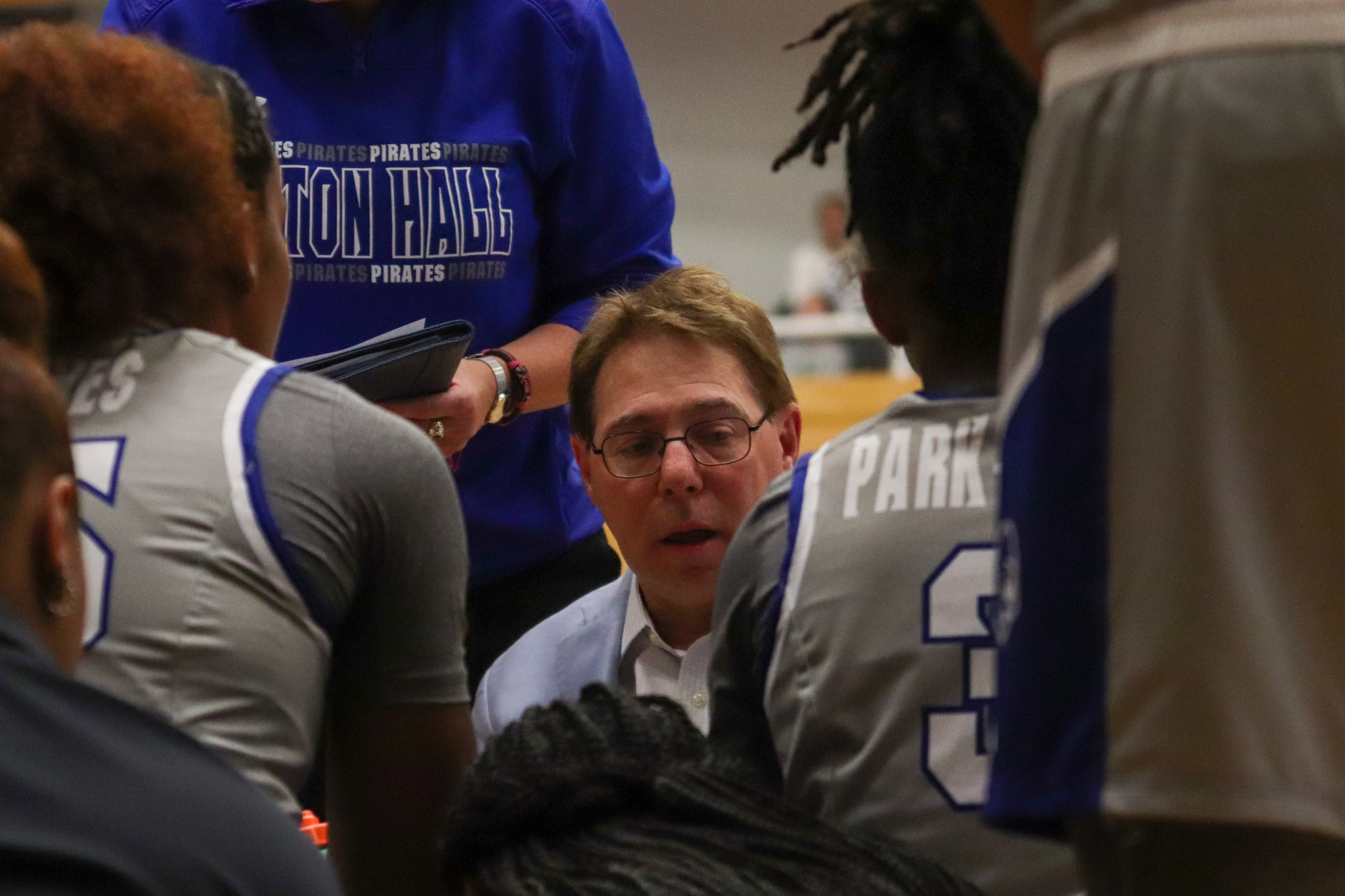 Kayla Fonseca/WSOU
Twenty years ago, a retail job or a babysitting gig was a 20-year-old's speed. Today, if you're a high-profile college athlete, your "job" may include a strategically placed Gatorade bottle in your latest Instagram story. The only (huge) difference is the notability that comes with shooting hoops or hitting dingers for your university.
Just two years ago, college athletes profiting from their high-profile status wasn't allowed. Now, some are able to make six figures off of their name, image, and likeness. But not everyone is making the big bucks, and most college athletes don't make it to the professional leagues, so big contracts, and big athletes, are few and far between.
For those in between, you might get an endorsement deal with a local restaurant or apparel shop. For Sydney Babik, a junior pitcher on Seton Hall's softball team, that's Playa Bowls, a smoothie shop, and Nice Out Boutique and Gallery, an apparel store in nearby Maplewood, N.J.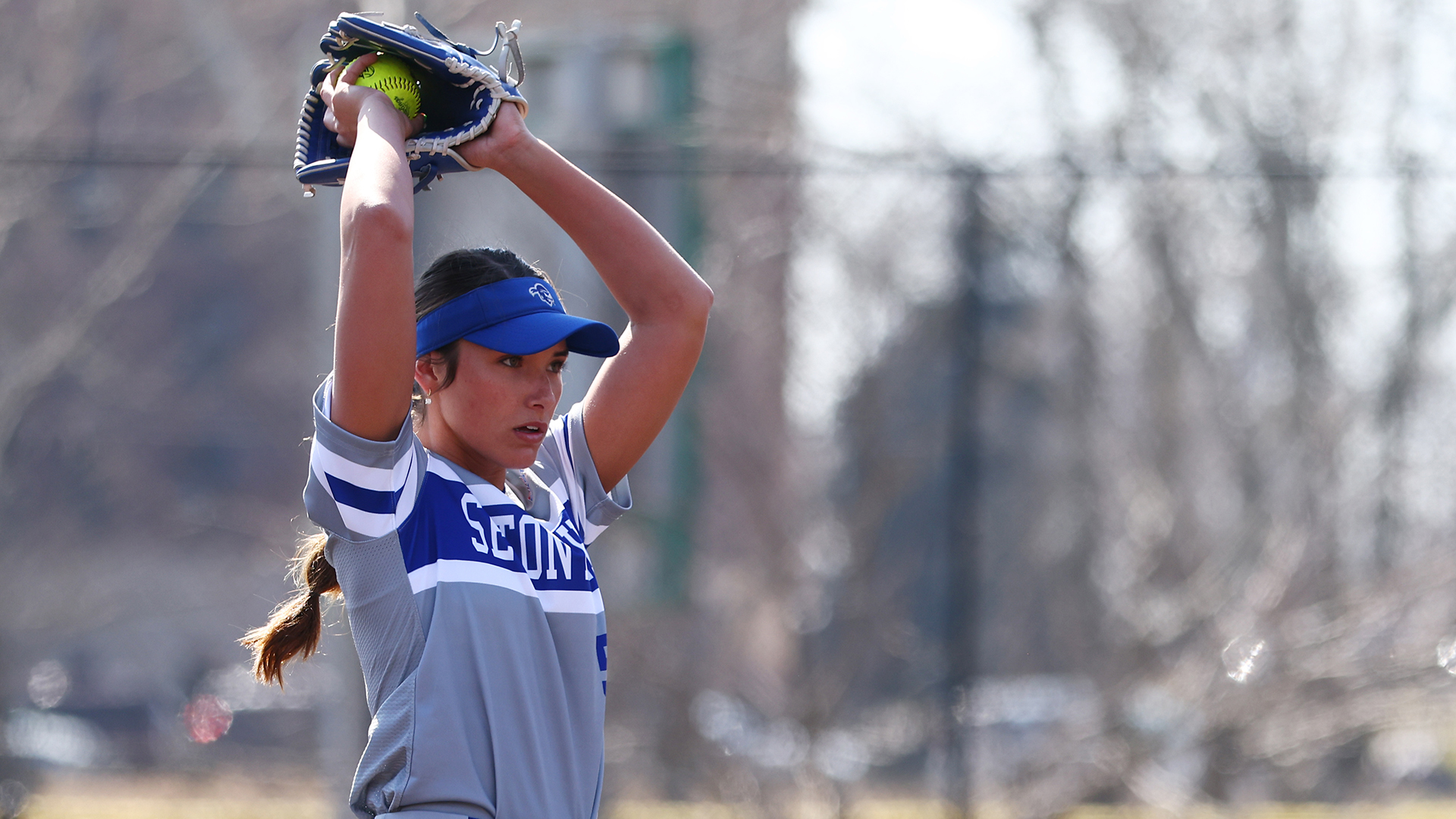 Seton Hall Athletics
"My mom and dad told me, 'Get as many [NIL deals] as you can, this is a super cool opportunity.'" Babik said. She said her Playa Bowls endorsement involved having "Playa Bowls athlete" in her Instagram bio, as well as posting on her story whenever she visited a location.
In exchange, Babik was given three free bowls, as well as a "Playa Bowls Athlete" shirt. She said that in order to get additional smoothie bowls, she would have to apply for "something else" with Playa Bowls. For Nice Out Boutique and Gallery, Babik said she makes sure to post whenever she is at the shop or wears the apparel and tags the shop on Instagram.
The interim NIL policy adopted by the NCAA in June 2021 applies to all three divisions of college athletics, allowing student athletes to secure NIL deals as long as they remain consistent with the laws of the state where their school is located. Until federal legislation is passed, or new NCAA rules are adopted, the policy will remain an interim one.
When the policy was first passed, NCAA President Mark Emmert said, "With the variety of state laws adopted across the country, we will continue to work with Congress to develop a solution that will provide clarity on a national level."
The passing of the NIL policy came after years of legal action against the NCAA, with the most recent case being NCAA vs. Alston (2021). This case dealt with the NCAA's restrictions on providing athletes with non-cash compensation for academic-related purposes, such as computers. The Supreme Court unanimously ruled that this violated antitrust law, and states who were on the verge of passing NIL legislation moved quickly to finalize their bills.
Another case that led to the NIL policy today was O'Bannon vs. NCAA (2015), a class action lawsuit filed by a former UCLA men's basketball player on behalf of the NCAA's Division I football and men's basketball players. The suit argued that former players should be compensated by the NCAA for use of their image and likeness post-graduation. Although this case did not reach the Supreme Court, it was found that this practice by the NCAA violated antitrust law also. Both of these cases laid the groundwork for the states to take local action and pass laws allowing student athletes to exercise more control over their likeness. Just after NCAA vs. Alston, the NCAA adopted its policy.
In a Seton Hall sports poll conducted in March 2021, 56% of the general population favored NIL compensation for athletes. As for who should decide on the question of compensation, 44% said it should be a court of law that decides, 25% said the NCAA should decide, and 30% they did not know or had no opinion.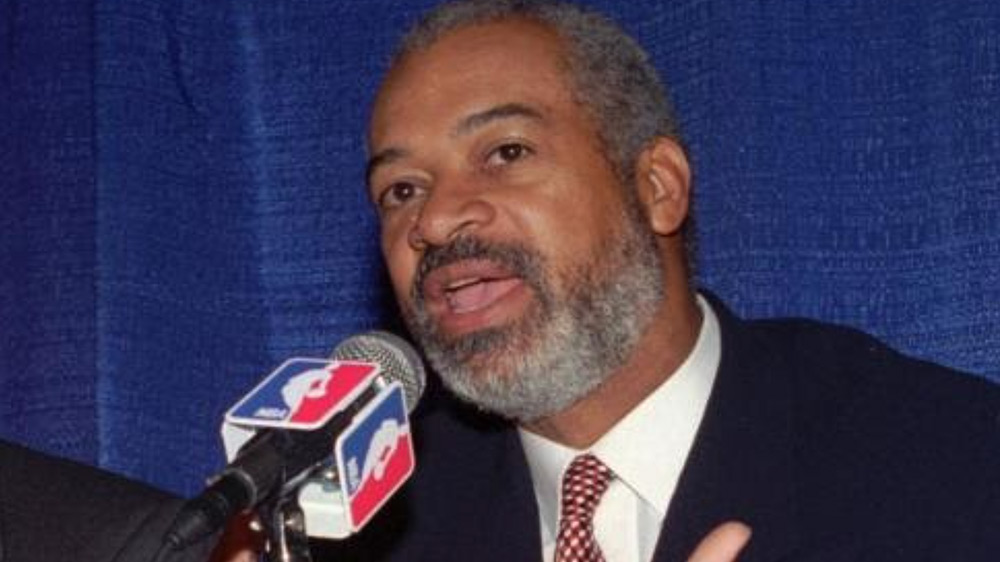 NBA Entertainment
Charles Grantham, the chair for the Center for Sport Management at Seton Hall and former-Executive Director of the National Basketball Players Association, said in the poll results that college athletics may be framed as "amateur athletics," but as "this 'amateur' business model has grown exponentially lucrative, so has the perception of exploitation. We remedied this in the pro model through revenue sharing with the athletes."
Although it appears that revenue sharing won't be happening any time soon in college athletics, NIL is a way to lessen the perception of exploitation. College athletes are open for business. In Nov. 2022, Seton Hall Athletics announced its partnership with Opendorse to launch an NIL marketplace for Pirate athletes. Fans and brands can choose current or former players ranging from the men's basketball team to cross country, and buy a video shoutout, a social media post, or an appearance, among other offerings. You can also "pitch anything" and the athlete will respond to your custom request. That price starts at $11.
The current or former student athletes must sign themselves up on this marketplace and create their own profiles with pertinent information, statistics, and achievements. It is unclear whether prices are pre-set, or if the athlete determines them, and whether or not the Seton Hall athletics department or Opendorse takes a cut.
Two former men's basketball players appear on Seton Hall's NIL marketplace: Isaiah Whitehead and Angel Delgado. Whitehead's prices are sky-high compared to the others', with an autograph starting at $297. Whitehead played at Seton Hall for two years, and currently plays professional basketball in Germany.
Many other athletes have taken full advantage of brands' willingness to put a well-known face to their product. At the highest level, there's Paige Bueckers, a 5-foot-11 guard from UConn, with endorsements from Gatorade, Crocs, and Bose. Bryce Young, a 5-foot-11 quarterback out of the University of Alabama and winner of the Heisman Trophy in 2021, has secured deals with Beats by Dre, Dr Pepper, and Nissan. His projected annual value is $3.4 million according to On3, a database which tracks NIL deals.
But not everyone is named Gatorade Player of the Year in high school, and not everyone wins the Heisman. Sometimes your endorsement deal comes from your local coffee shop. Or sometimes you swim for a basketball school. Justin Oosterwyk does.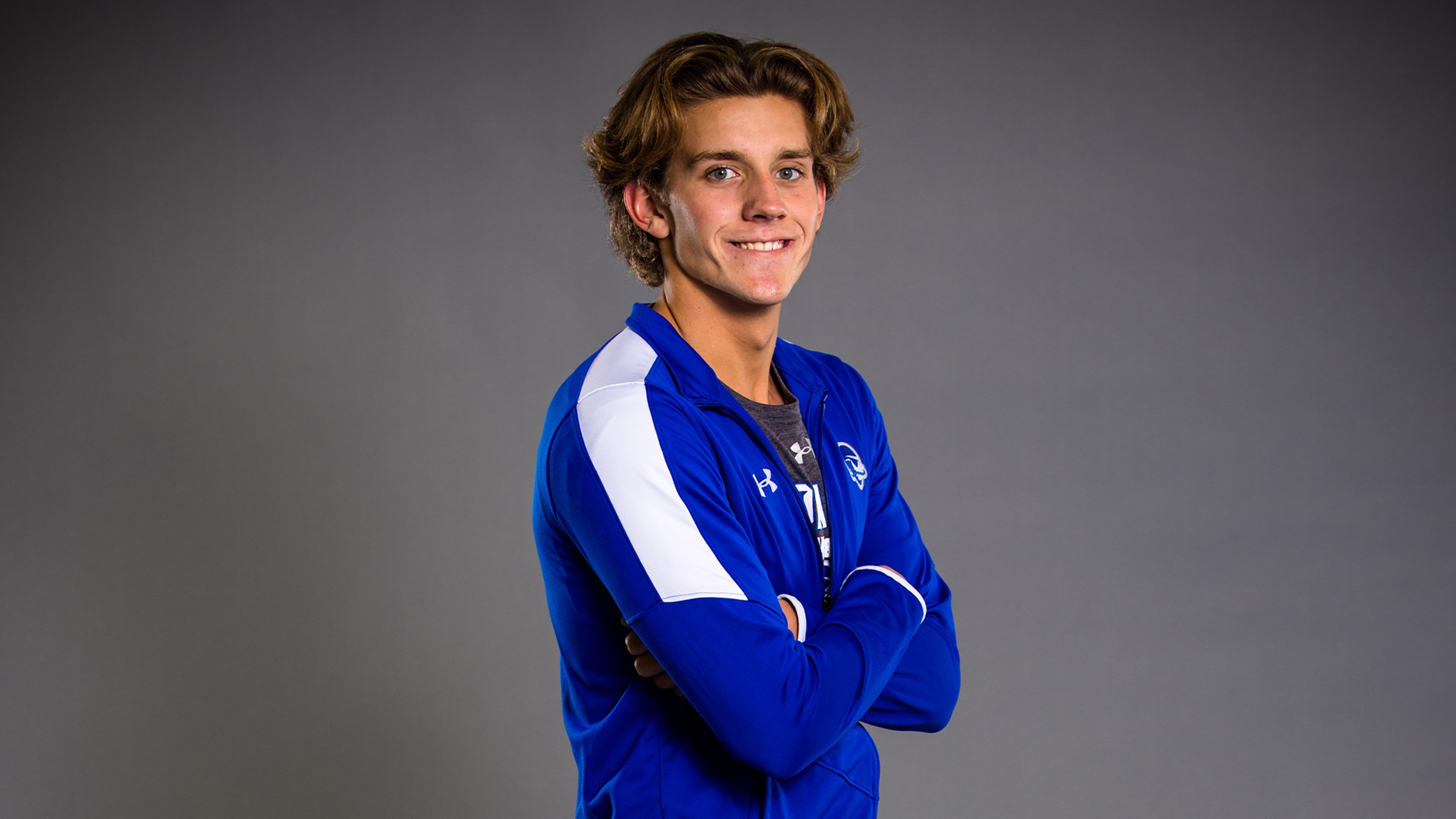 Seton Hall Athletics
"As a swimmer, you're not getting that main stage stuff," says Oosterwyk. "You're not going to have a kid come up to you from the stands and say, 'Can you sign my cap?'"
Currently a senior at Seton Hall and returning for his extra year of eligibility and a master's degree in communications in the Fall of 2023, Oosterwyk said he's hesitant with the policy being so new. "I think there's a lot of framework and wiring to it that's not yet out there," he said.
While Oosterwyk takes a backseat on endorsement deals and Babik jumps at the opportunity, Tony Bozzella, the head coach of the Seton Hall's women's basketball team, says he isn't so sure it's all rosy either.
"I'm concerned. I think [NIL] is a slippery slope," Bozzella said. "I want our players to make as much money on their name, image, and likeness. But in some ways, it divides the team."
Bozzella's says his main concern is whether or not athletes can juggle schoolwork and their athletic commitment, while also thinking about making business deals. "It's hard enough to play these days," Bozzella said. "Are we mature enough at 18-22 years old to handle that? I don't know that answer yet."
Currently, only Allie Palmieri, a sophomore on Bozzella's team, has indicated a brand deal on her Instagram account. In a since deleted post, the caption "love my new @dkny cropped puffer!" accompanies a reel of the package as well as Palmieri wearing the jacket sent to her by DKNY.
Lauren Park-Lane, the 5-foot-2 starting point guard for Bozzella's team and a prospective draft pick in the 2023 WNBA draft, recently traveled back to her hometown of Wilmington, Delaware to sell t-shirts stylized with "LP3", Park-Lane's logo.
Kathryn Lancioni, a public relations professor at Seton Hall who worked in the industry for 25 years and teaches the class "Sports PR" said "The great thing is athletes are getting paid, but it's kind of the Wild West right now."
Lancioni says that while more concrete decisions on which party should be able to regulate NIL are not yet out there, another issue arises about how brands decide to interact with college athletes. "Is it fair to hold someone responsible for a post or a tweet or whatever they did, from years past?" Lancioni said. "Is that allowed? There's no right or wrong right now."
She recalled Kyrie Irving, who at the time was no longer suspended from the Brooklyn Nets, but was still not playing with the team after tweeting a link to an antisemitic movie. The owners did not feel he was ready to play yet.
"You have this huge conflict between, well, what can I say as a private citizen, and what can't I say as a public figure?" Lancioni said.
Is that where college athletics could be headed? As athletes' social media followings grow, a larger audience is reached to promote whatever the athlete wants, whether it's the best headphones to listen to their hype-up playlist pre-game, or their political or social justice stances.
Following George Floyd's murder in May 2020, brands, companies, universities, celebrities, and anyone with a platform affirmed their stance on racial injustice, or didn't. With a predominantly black roster on the men's basketball team (Seton Hall's claim to fame) year in and year out, a similar affirmation was necessary. Seton Hall Athletics posted a statement to its Instagram page on June 4, 2020 that included, "Our position as an athletics department with a reach of thousands of fans, alumni and supporters gives us a platform that we must use to help educate and inspire change."
The following athletic season began with men's and women's basketball, as the Fall seasons got pushed back to the spring due to the pandemic. At the men's basketball games, players locked arms (but did not kneel) during the national anthem, and wore a "BLM" patch on their uniforms in accordance with the men's and women's basketball teams in the BIG EAST Conference. All Seton Hall athletes were given black "United As One" shirts with their gear packages, and that tradition has continued since the 2020-21 season. "We've had sit-downs with important people," Oosterwyk said.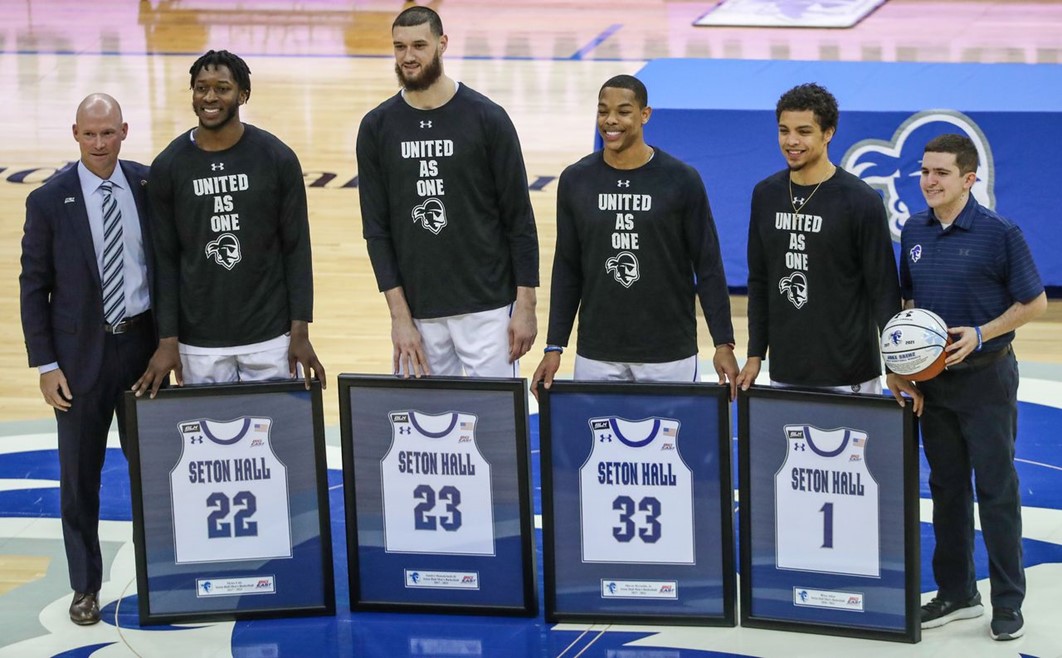 Andrew Mills/NJ Advance Media
The H.A.L.L. (Helping Athletes Learn to Lead) Program, which encourages student-athlete growth in leadership development, community enrichment, career development, welfare enhancement, and spiritual growth, launched the "HALLin This TOGETHER" initiative in 2020, which included "book and movie discussions, programming centered on Black History Month, and guest speakers." This new program was created in conjunction with the Athletics Diversity, Equity, and Inclusion committee, comprised of student-athletes, coaches, and administrators.
"The education about that stuff has been really important," Oosterwyk said. "Our SAAC [Student-Athlete Advisory Council] president last year, Caleb Smith, really made an emphasis on getting that education for all of us."
In the era of one post being able to change lives, whether it's a post going viral for the right or wrong reasons, or one that confirms a hunch about someone's personal beliefs, keeping NIL deals in mind when they post is something student-athletes now face.
'Will brands stop considering a deal with me when they see the conspiracy theories I post on my story? Do they know it's a joke? Does that matter? Does that mean I hide my true beliefs so I can get endorsements?'
Imagine the headline: XYZ energy bar company endorses COVID conspiracist. The PR nightmare. This might not be an ethical dilemma they all face, but some student athletes will have to decide where they stand.
Oosterwyk said he doesn't think brands are looking at a college athlete's personal beliefs when looking to set up a deal. "They want to get that product out there," he said. Babik, however, said she thinks it's inevitable that the two mix. "I represent my NIL deals on social media, but there are also stances I've taken on social media," she said.
The whole idea of securing an NIL deal gives the power back to the athletes who are the ones creating the buzz around their school. With that great power comes great responsibility, and although Uncle Ben might've had some thoughts on NIL and social justice, it was Coach Bozzella who said, "What you post becomes your image."
Kayla Fonseca is the Station Manager here at WSOU, and can be reached at kayla.fonseca@student.shu.edu.
Posted in: Sports