MLB ASG's Biggest Snubs
Date: July 14, 2022
By: Justin Nicosia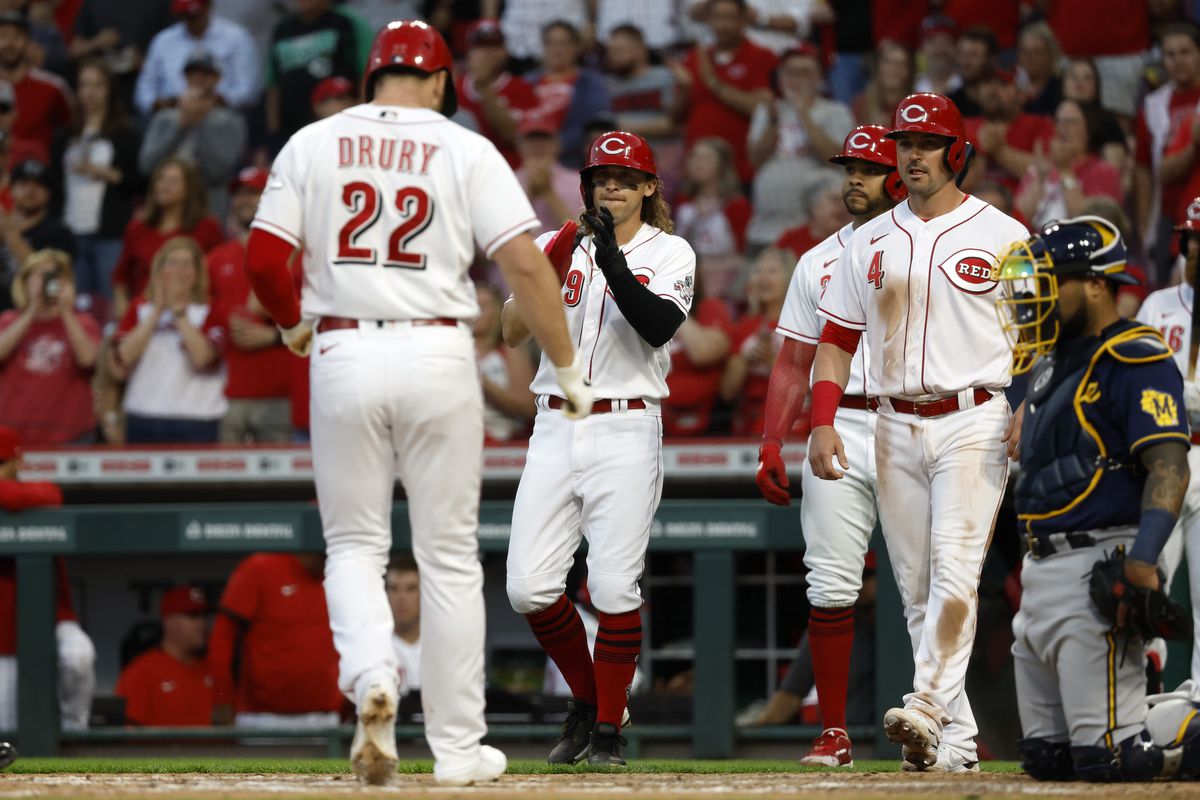 Kirk Irwin/MLB Photos via Getty Images
If there's one sport whose All-Star Game most closely matches its regular season or playoff counterparts, it is the MLB. With little to no injury risk attached to a player giving his all during the game, hitters, fielders, and pitchers alike can put in maximum effort for the entire nine-inning extravaganza.
However, this doesn't mean the game is without its flaws. The voting system, in which fans vote for nine of each league's 32 representatives, and a players vote that accounts for another 17, is a glorified popularity contest, which always leads to snubs.
For the purposes of this article, I will be going off of the All-Star rosters as announced by the league on June 10. Players who have replaced or will replace those who opted out or are injured may appear on these lists.
Additionally, the players on these lists will appear in no particular order.
Note: Stats are as of games played June 12.
American League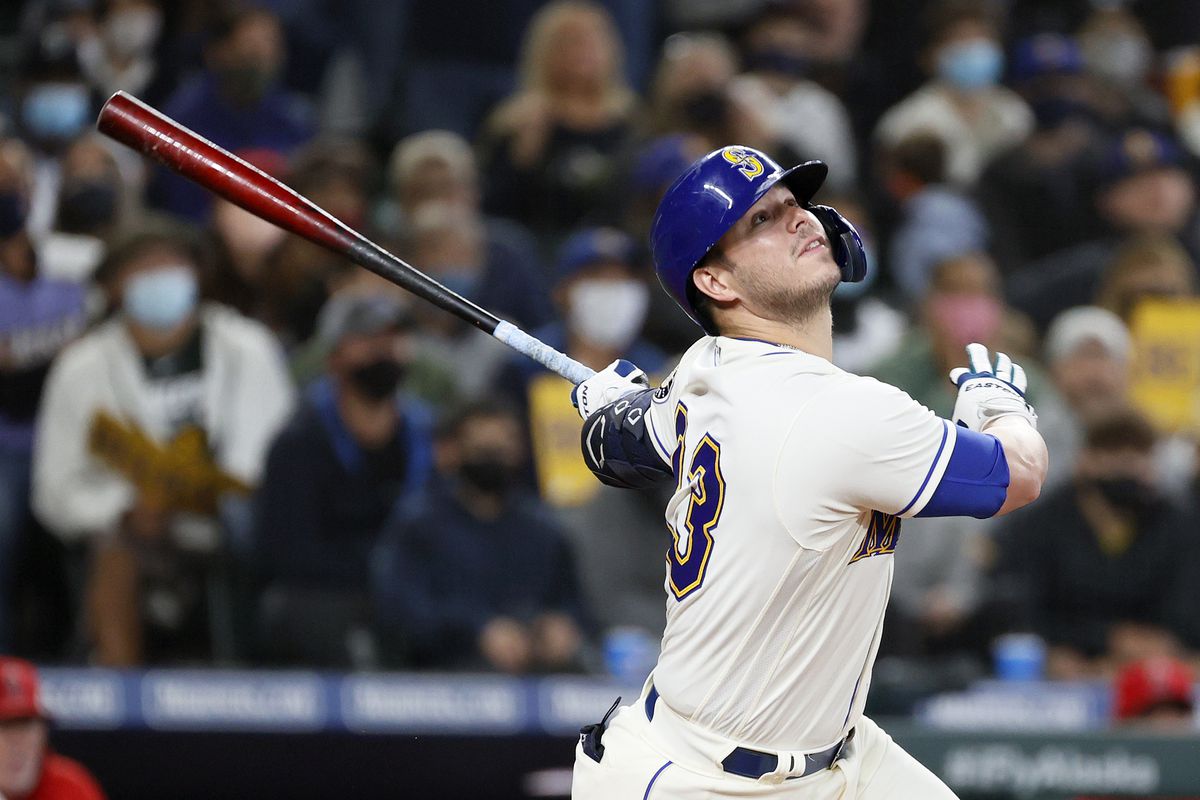 Steph Chambers/Getty Images
Ty France, 1B, Seattle Mariners
Look, I get why France fell short of making the All-Star Game – he was sidelined for two weeks straight when voting took place – but the 28-year-old has been elite at the plate all season.
In 74 games, he's hit ten home runs, 45 RBIs, and triple slashed .306/.379/.460. His wRC+, which is a stat that measures a player's run creation and adjusts it for ballpark and era, with 100 being average, is 147.
That's 47% above league average and second amongst American League first basemen with at least 250 plate appearances, behind only Luis Arraez.
France also has a higher batting average, on base percentage, and slugging percentage than Vladimir Guerrero, Jr., the league's starter at first base.
Jonah Heim, C, Texas Rangers
Jonah Heim: 65 G, 12 HR, 32 Rs, 31 RBIs, 2 SBs, .266/.318/.477
Jose Trevino: 59 G, 7 HR, 23 Rs, 27 RBIs, 1 SB, .255/.301/.429
How does a player miss the All-Star Game with better numbers in every major offensive category, despite being in a lineup with less protection and fewer run scoring opportunities than the player who made it over him?
The simple answer is defense. And while Trevino has been one of the best defensive catchers in baseball this year, Heim has been significantly above league average as well. Amongst those who have caught at least 350 innings, Heim is fourth in framing and sixth in defensive runs saved.
But that shouldn't matter. If defense mattered when constructing All-Star rosters, Rafael Devers, Tim Anderson, Joc Pederson, and Xander Bogaerts wouldn't be playing in Los Angeles next week.
Dylan Cease, SP, Chicago White Sox
Dylan Cease has been one of the most elite pitchers in all of baseball this year.
Out of players who have started at least five games, Cease has a 13.0 K/9, second only to a player who will be featured later in this article.
Cease's run and hits prevention this season has also been phenomenal – his 2.30 ERA and 6.9 H/9 rank third and seventh in the AL, respectively. There's not much more you can ask from a starting pitcher.
Kevin Gausman, SP, Toronto Blue Jays
Gausman leads the entire MLB in HR/9 (0.2) and fielding-independent pitching (1.68). Fielding Independent Pitching (also known as FIP) attempts to measure a pitcher's value without the influence of his fielders, by only taking the three true outcomes (walks, strikeouts, and homeruns) into consideration and places it on a familiar ERA scale.
In addition, his 2.86 ERA, 10.2 K/9, and 1.6 BB/9 show an elite ability to strike batters out, avoid walking opposing hitters, and prevent runs.
Corey Seager, SS, Texas Rangers
Perhaps this pick is partially influenced by recency bias (as of the writing of this article, Seager just homered for the fifth consecutive game), but Seager has been one of the best offensive shortstops in baseball this year.
His elite 9.2% walk percentage, .463 slugging percentage, and .781 on-base-plus-slugging all rank in the top five of shortstops, and he leads the position with 20 home runs.
Corey Seager, AKA, That Guy or the One With the Dawg in Him

Make that 5 straight games w/ a homer
(via @BallySportsSW)pic.twitter.com/NI2iGZhvS2

— SportsDay Rangers (@dmn_rangers) July 13, 2022
The league's starter at shortstop is Tim Anderson, who has played in 24 less games than Seager, which is a significant amount considering both teams have played at least 85 games.
It also raises the question of why Anderson was given the pass for missing nearly a month due to injury, but France's two-week absence was held against him.
National League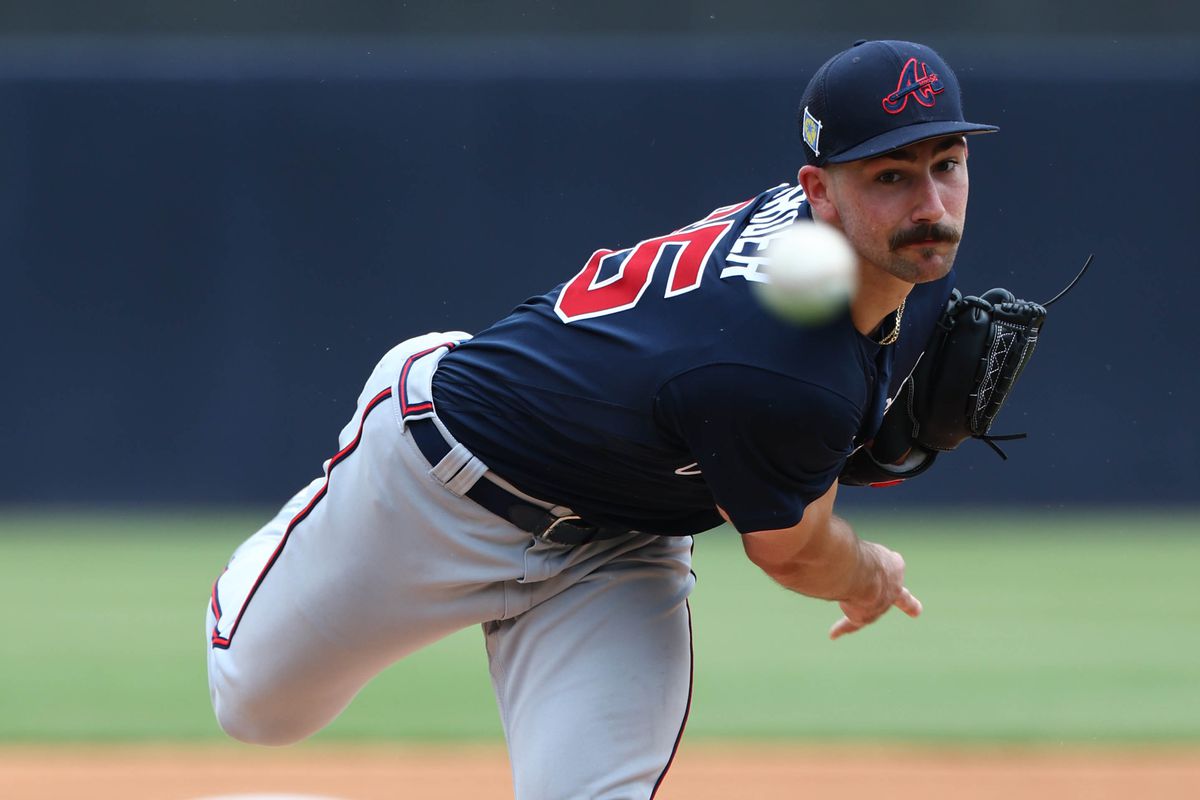 Kim Klement/USA Today Sports
Spencer Strider, SP, Atlanta Braves
While Spencer Strider leads all starters with 14.1 K/9, he doesn't have the innings to appear on the leaderboards because he started the season out of the bullpen. Regardless, that is an absurdly elite number, especially through 70.1 innings.
To put into perspective how astounding that number is, Strider ranks tenth in the MLB in total strikeouts despite barely cracking the top-100 in innings pitched, at the 96th position.
Not only has Strider been excellent at striking batters out, but he's also pitching to the tune of a 2.56 ERA and 1.02 WHIP. Those numbers become even more jaw-dropping if you remove a June 21 outing against the Giants, in which he allowed six hits, six runs, and a walk in 3.2 innings – it's 1.89 ERA and a 0.99 WHIP!
Austin Riley, 3B, Atlanta Braves
Riley will be the third consecutive player in this article who also happens to be a member of my fantasy team, which has won six of my last seven games, and just beat the best team in the league thanks in part to Seager, Strider, and Riley. But that's not why he's included on this list.
Riley has been by far and away the best hitter in baseball over the last three and a half weeks. Since July 19, Riley ranks first in FanGraph's Offensive Runs Above Average rating, with a rating of 11.3.
Who's in second place? His former teammate, Freddie Freeman, who has a rating of 9.9. During that aforementioned stretch, Riley has slashed .367/.424/.684 with six home runs and 16 RBIs.
Amongst National Leaguers, Riley ranks second in the National League in home runs (24), sixth in RBIs (57), and fourth in on-base-plus-slugging (.907) on the season.
Josh Bell, 1B, Washington Nationals
Josh Bell has had a sneaky good season with the Washington Nationals, hitting 12 home runs, 47 RBIs, and slashing .304/.386/.491. While first base is a crowded position with Paul Goldschmidt and Pete Alonso having MVP caliber seasons, I'm surprised William Contreras snuck his way into the DH spot instead of Bell.
Per MLB guidelines, every team needs at least one representative in the All-Star Game, and I'd argue that Bell deserved the Nationals' spot more than Juan Soto.
Soto has less RBIs, a much lower batting average, and a lower on-base-plus-slugging. Bell has also been more valuable to his team than Soto, having a 3.1 WAR matched to Soto's 3.0 WAR.
Josh Bell got some hops pic.twitter.com/ts6wpA5G03

— Talkin' Baseball (@TalkinBaseball_) July 13, 2022
Regardless, all eyes will still be on the switch hitting 29-year-old this month, as he looks to be one of the biggest trade candidates ahead of this year's August 2 deadline.
Carlos Rodón, SP, San Francisco Giants
What's one similarity between Kevin Gausman and Carlos Rodón?
Both pitchers lead their respective leagues in FIP and HR/9 but missed the All-Star Game entirely. In Rodón's case, those stats are 2.14 and 0.4, respectively.
Out of qualified National League starters, Rodón trails just Corbin Burnes in K/9 with 11.2, and is pitching to an ERA of just 2.70.
The 29-year-old has allowed just four home runs all season, as well as allowing just 6.7 H/9. His opponents triple slash .204/.269/.292 against him.
Considering the league average on base percentage, .312, ranks below what opponents slug against Rodón, calling it impressive would be selling it short.
Brandon Drury, UTL, Cincinnati Reds
The Cincinnati Reds have one All-Star Game representative, and their most deserving player, Brandon Drury did not make the cut. Don't get me wrong, Cincinnati's actual representative, Luis Castillo, has had a great first half of the season, and will be the top starting pitcher on the trade market, but Drury's been phenomenal.
The biggest problem I have with Drury's snub is the domino effect it had on the rest of the league's starting roster.
Since Cinci's spot went to a starting pitcher, it took a roster spot away from Strider or Rodon, two more deserving candidates. And since Drury can play literally anywhere except pitcher or catcher, he has the positional flexibility to 'take' a roster spot away from a lesser deserving position player.
So why should Drury have made the All-Star team? Take a look at his offensive rankings amongst NL hitters:
HRs: 18 (T-8th)
RBIs: 50 (13th)
Runs Scored: 53 (9th)
Batting Average: .276 (17th)
Slugging Percentage: .536 (6th)
OPS: .870 (12th)
How does a player that ranks in the National League's top-20 of almost every offensive statistical category miss the All-Star Game?
It doesn't make sense in a vacuum, and it certainly doesn't make sense when you realize there are 20 National League position players selected, and Drury, who ranks no lower than 17th in six of the biggest statistical categories, can play seven of those eight position players.
Justin Nicosia can be reached at justin.nicosia@student.shu.edu
Posted in: Sports