Mets legend Jose Reyes retires from baseball
Date: July 29, 2020
By: Michael Daly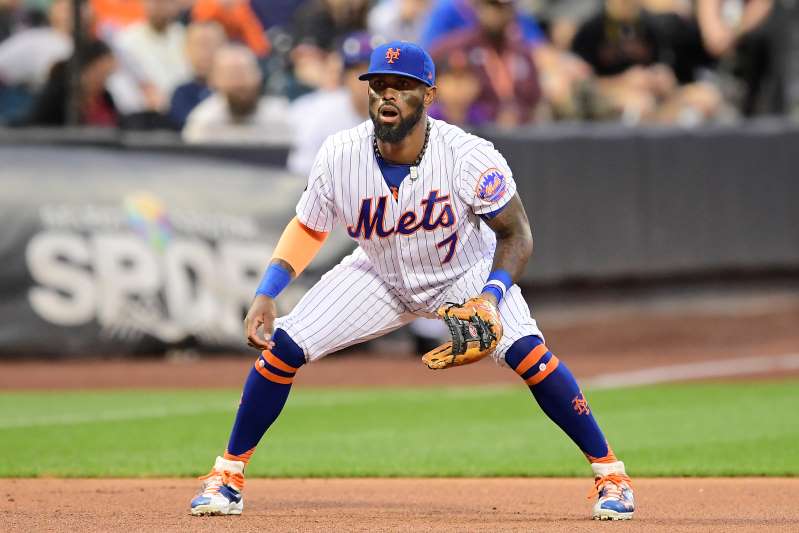 Steven Ryan/Getty Images
Former New York Mets shortstop Jose Reyes officially announced his retirement from Major League Baseball on Wednesday afternoon.
July 29, 2020
In his retirement message posted on Twitter, Reyes thanked the New York Mets for giving him an opportunity to play professional baseball. In June 2003, Reyes was called up to play for the Mets and he made his mark as one of the greatest shortstops in Mets' history. Not only was he one of the greatest shortstops that ever played for the Mets, but he was also one of the greatest shortstops to play for a New York franchise.
"After 16 great MLB seasons I'm officially announcing my retirement from baseball," said Reyes in his retirement post. "I want to thank the New York Mets for giving me the opportunity to become a professional baseball player and for bringing me back at the end of my career."
Reyes played a total of 16 seasons in the MLB and 12 of his 16 seasons were played with the New York Mets. He spent two stints with the Mets (2003-2011, 2016-2018).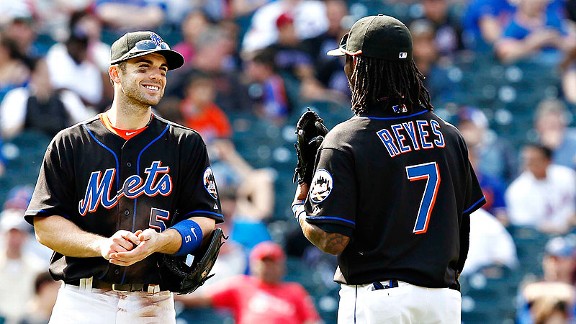 Mark L. Baer/U.S. Presswire
During his first nine seasons in the MLB, he formed one of the best shortstop-third baseman tandems with David Wright. Reyes' star power was undeniable, and he was a five-tool player for the Mets. He was known for his athleticism and speed on the basepaths. Reyes was the National League stolen bases leader for three consecutive years, 2005-2007. In 2007, Reyes stole 78 bases. He had four consecutive seasons with at least 55 stolen bases for the New York Mets.
Reyes' identity in Major League Baseball belonged in Shea Stadium/Citi Field because he was a fixture in New York's organization. He even expressed his love for the Mets when he returned in 2016.
"I'm very happy to be here one more time," said Reyes in his return press conference. "I still don't believe that I am here again. This was a situation that I was looking for-for a long time."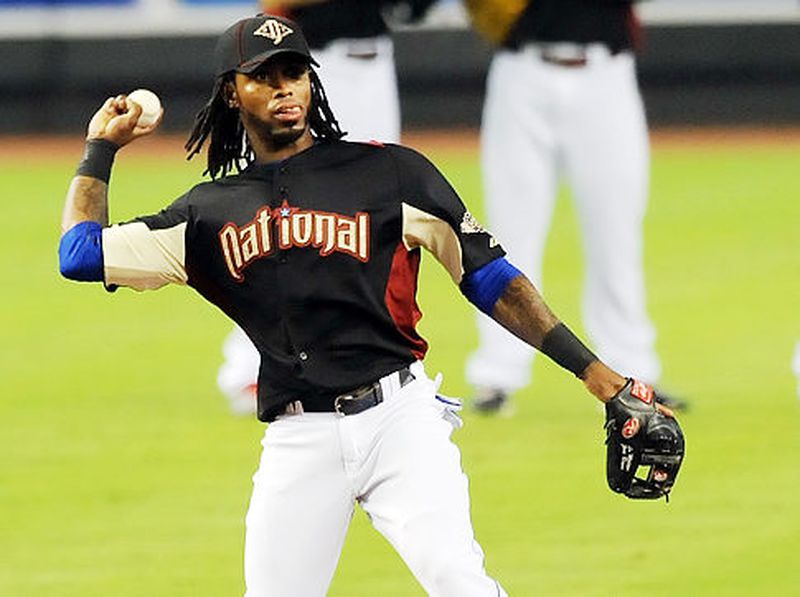 Norm Hall/Getty Images
In New York, Reyes was a four-time All-Star, Silver Slugger Award Winner, and the National League Batting Champion in 2011. Following his standout season in 2011, Reyes left the Mets in free agency for the Miami Marlins. He was traded from the Miami Marlins to the Toronto Blue Jays after one season, and he lasted two-and-a-half seasons in Toronto before he was traded to the Colorado Rockies.
Reyes eventually returned to New York in June 2016 following a DFA from the Rockies. In 60 games with the Mets in 2016, Reyes hit .267 with eight home runs, 24 RBIs, and nine stolen bases. He saw a steep decline over the next two seasons as he recorded a .246 batting average in 2017, and a .189 average in 2018. Reyes last played a Major League game in 2018.
Over his career, Reyes was a .283 lifetime hitter with 145 career home runs, and 2,138 hits. He ranks No. 33 all-time in stolen bases with 517 stolen bases. Reyes will be remembered as one of the greatest New York Mets of all-time because he had such a large impact on the team. He always adjusted well to whatever role the team assigned him to, whether it was being the star of the team or a knowledgeable veteran. No. 7 deserves to be retired in the Mets' organization sooner than later.
Michael Daly is the Station Manager of 89.5 FM WSOU, and can be reached at wsoustationmanager@gmail.com.